More than a couple times I have scrolled through social media posts and seen a few "friends" who were wondering why they couldn't catch giant walleyes that they were constantly marking. Truth is, marine electronics have come a long way and feature a lot of auto settings that work wonderfully, but they still require some fine tuning as conditions change.
The biggest and easiest of these setting that needs to be adjusted is your unit's sensitivity or power. The good news is one simple trick will allow you to get in the game and adjust to the conditions as they change.

First identify the depth (photo above). Next, adjust your bottom depth range to more than double this number. Example: If you're in 37 feet, make the bottom range about 75 feet deep (see photo below).

After doubling the bottom depth range, you should see a double echo or second bottom return. I"m pointing to the double echo in the photo above.
Adjust the sensitivity until you can see this second return just a little bit. If the second return looks like a yellow brick road (strong return), then you likely have the sensitivity too high; if it looks like a light blue line (weak return), then you need to increase the sensitivity. It should be noted that different units or color palettes can cause these colors to differ.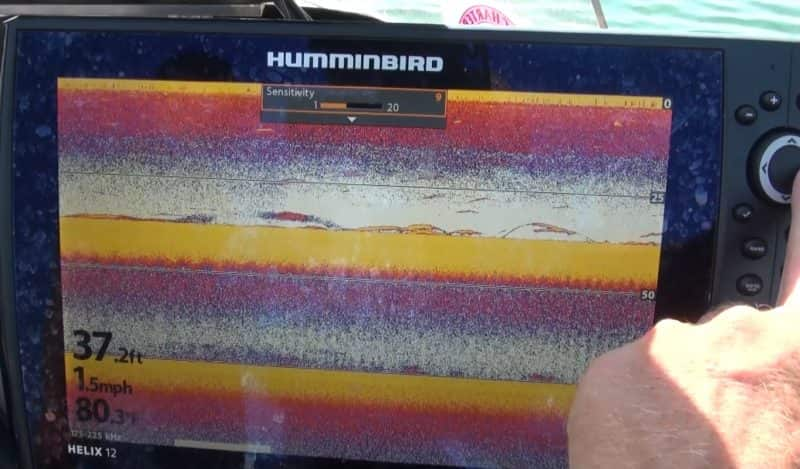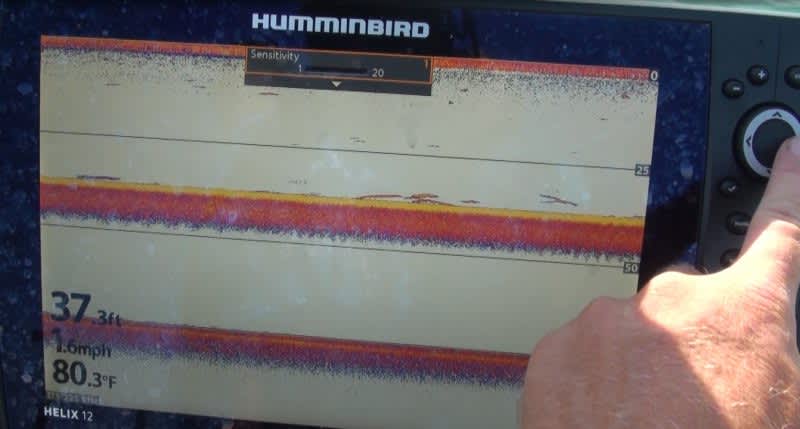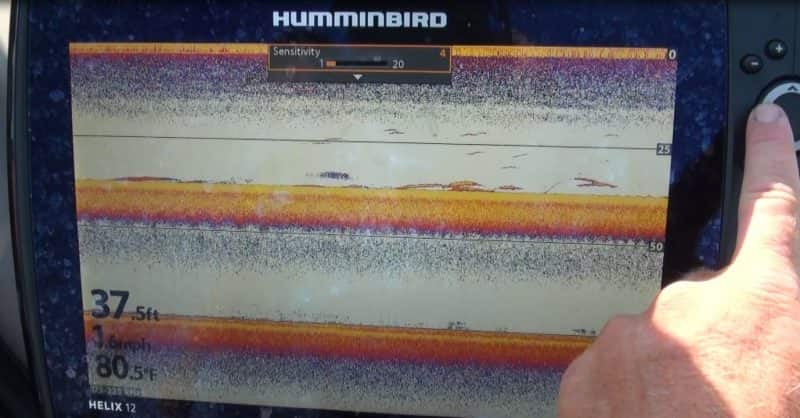 After getting the sensitivity set just right, then you can go back to viewing the water world below you on a full screen by changing the range.
No, this is not a fix all under all conditions, but it will allow you to get very close to using the correct power level on your fishfinder. This will ensure that you can see your jig if that's your goal, have enough power to see fish as you get deeper, or make sure you don't have so much power being sent out that those giant marks you think are trophies are actually baitfish.

Good luck fishin'!

Editor's note: Capt. Ross Robertson (above) of Bigwater Guide Service and his crew provide educational guide trips for monster walleyes and smallmouth bass. The Bigwater team fishes ice-out to ice-up on the Great Lakes, spending the majority of the year on Lake Erie's western and central basins.
Images by Capt. Ross Robertson
What's Your Reaction?