Whitetail Wednesday: A Great New Tool for Reviewing Trail Cam Pics on Your Phone
Grant Woods 09.27.17

Trail cameras are fabulous and fun tools for hunters. They allow us to learn which deer are roaming where we hunt, and reveal details about their patterns. I even use trail cams to scout turkey strut areas. However, there have been some limitations to using a trail camera — until now.
In the past, trail cam users had to go into the field and do one of two things. Either they carried a bulky computer with them (which increased scent being carried into the woods), or they had to pull the memory card and take it back to the house or lodge to review the pictures on a computer. Some trail cams have viewing screens on them, but they are small, low quality and reduce battery life when used.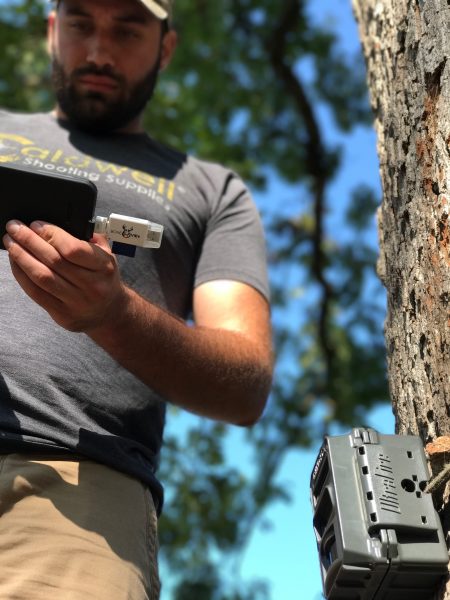 Last year I found a cool tool that makes reviewing trail cam images in the field a snap. It's called the BoneView card reader. Instead of carrying a large computer or taking the card back to the house to review, I simply pull out my smartphone, plug in the BoneView, insert the camera's memory card and then see the pictures on my smartphone's high-quality screen.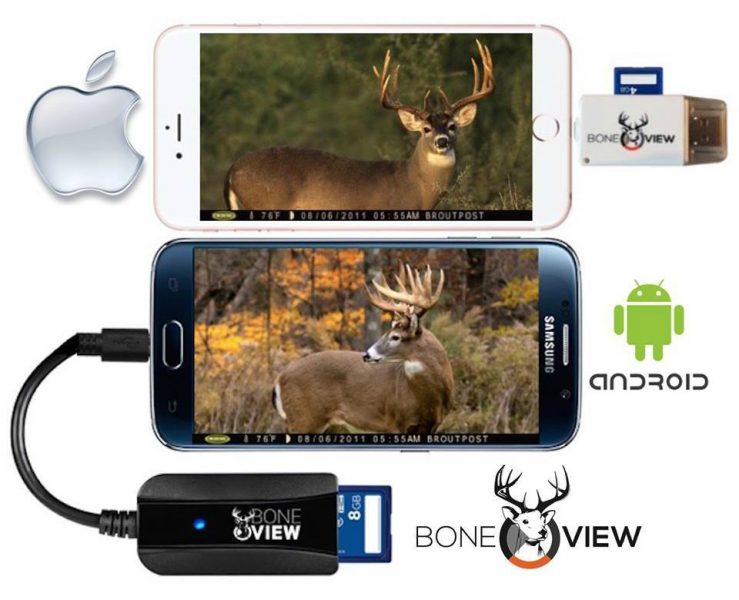 Since I found this tool, I now use it for the following:
Check the aim of the camera. This is very important for hunters that might check their cameras only every couple of weeks. Ensuring that a camera is aimed properly and capturing images of deer is much better than returning several weeks later and finding that a camera wasn't aimed exactly right.
Check deer activity. Because trail cams gather such important information such as deer movement, buck inventory, etc., I may wish to check the pics on the way to my stand. By checking what info the camera has gathered while I'm in the field, I can make real-time decisions on where to hunt, or move the camera.
Download pictures. With the BoneView I can easily download the pictures that I wish to keep, empty the memory card and then place it back into the trail camera. The pictures that I keep are saved to my phone, and I can send them to my hunting buddies.
Many hunters, myself included, find it hard to get everything done. Time is valuable. Being able to view trail cam pictures in the field and make wise, timely decisions based on the most current information is of great importance to me as a hunter.
Enjoy creation!
Editor's note: Be sure to check out Dr. Grant Woods and his popular on-demand web series that shares current information about deer hunting and deer management. The free videos focus on what the GrowingDeer team of experienced hunters and deer managers are doing in the field week to week, including action-packed hunts, proven hunting strategies, habitat management, food plots, trail camera techniques and the gear it takes to get it all done.