Video: 4 Keys for Keeping High-Power Boat Electronics Running Smoothly
Ross Robertson 11.14.17

Today's latest and greatest boat electronics are much like our cell phones, they pull a lot more power than the flip phones of a few years ago. In order to keep your graphs and the rest of your boat operating smoothly, these four things should be considered.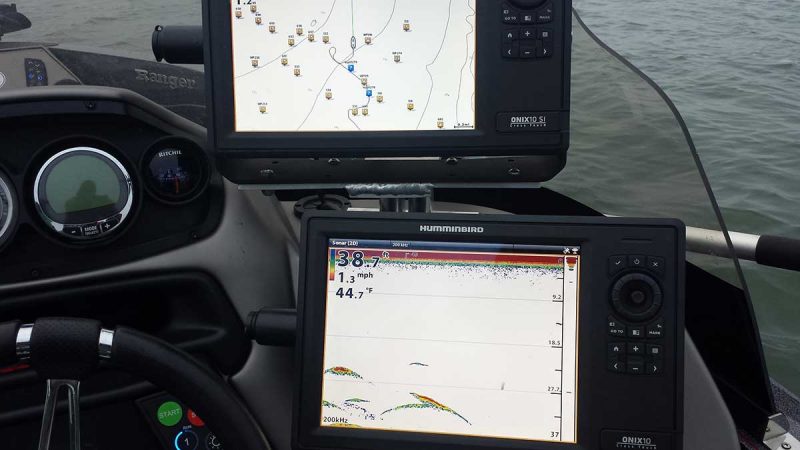 1. Extra Battery: All of the lights and accessories found in modern day boats pull a lot of power. This is particularly the case with large-screen color fishfinders and GPS units. I put a second dual-purpose Optima D31 battery on a switch to make sure I don't run out of power.
2. Voltage Overlay: Putting an overlay right on the screen of my Humminbird Helix unit allows me to constantly monitor my current battery situation and prevent a surprise problem.
3. Heavy Wire: A common mistake is using too small of wire when extending the manufacture's power cable either directly to the battery or to a distribution panel. Depending on the distance being run, look to use at least 12 gauge tinned copper wire.
4. Standby: The most overlooked trick is simply using the standby or sleep mode on your units. Instead of powering units up and down as they are being used (which can take a while), simply use the standby button on your Humminbird unit to reduce the power output when not in use, but still have them available at a moment's notice.
Check out the video below where I show the system that works well for me.
Editor's note: Capt. Ross Robertson of Bigwater Guide Service and his crew provide educational guide trips for monster walleyes and smallmouth bass. The Bigwater team fishes ice-out to ice-up on the Great Lakes, spending the majority of the year on Lake Erie's western and central basins.