We've covered ice fishing legend/pioneer Dave Genz before on the pages of OutdoorHub, and for good reason. His innovative tactics and product inventions were the start of the modern ice fishing revolution. Period.
So, it should come as no surprise that Dave continues to push the envelope when it comes to increasing an angler's ability to be mobile during the hard-water season. Case in point: During early winter, when the ice isn't thick enough for an ATV or truck, and there's not enough snow for a snowmobile, leave it to Mr. Ice Fishing to think of a way to reach distance hotspots with his lightweight portable shelter and other gear.
Check out the Facebook video below. (Be sure to turn up the volume for best viewing.) As you can see, this November Dave is using a Rambo Fat Tire Motor Bike to pull his Clam Outdoors Fish Trap.
And it looks like Dave and his buddy, who was also using a Rambo, had the panfish all to themselves.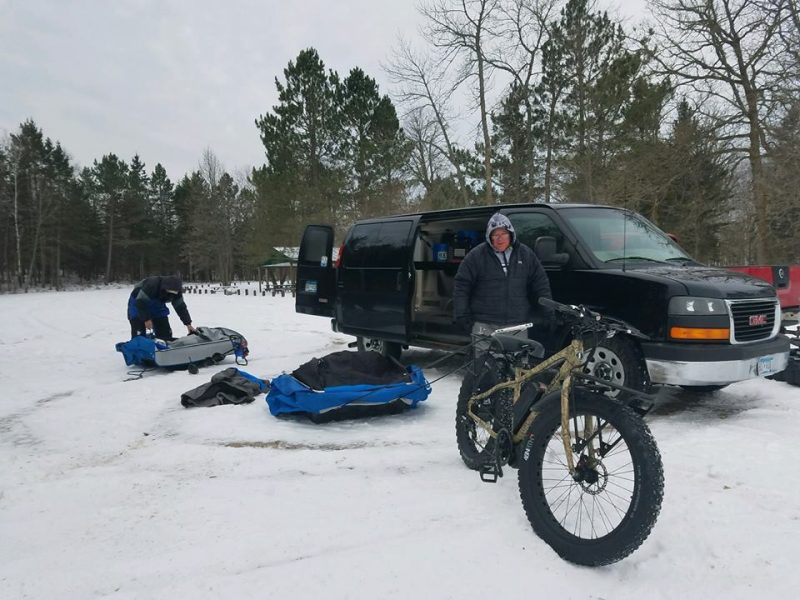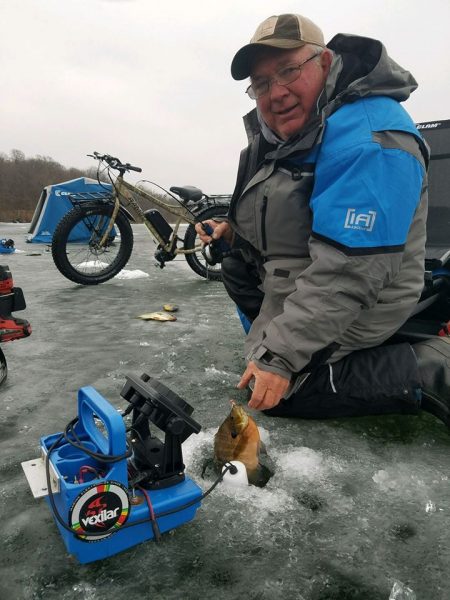 And in case you're wondering how the bike does on glare ice, check out the recent video below. Amazing! (Turn up the video volume so you can hear the portable shelter skipping across the ice.)