Friday Feast: Big Buck Down — 7 Tips to Tasty Venison Stew!
Krissie Mason 12.01.17

We are drawing close to the end of the 2017 whitetail season. December and January are when icicle-mustached sportsmen and rosy-cheeked outdoorswomen migrate indoors, into the heartbeat of the home, into the warmth of the kitchen, filled with its softly wafting aromas of homemade wild game meals simmering in cast-iron pots.
Now is the time for hunted meats, stored-up root vegetables and grains, and fresh herbs to happily combine in a one-pot cooking tradition over a single flame, or open fire. Stew, a nourishing, slow-cooked dish of succulent tenderness, has always been an integral part of how we feed, nourish and sustain ourselves as hunters and gatherers.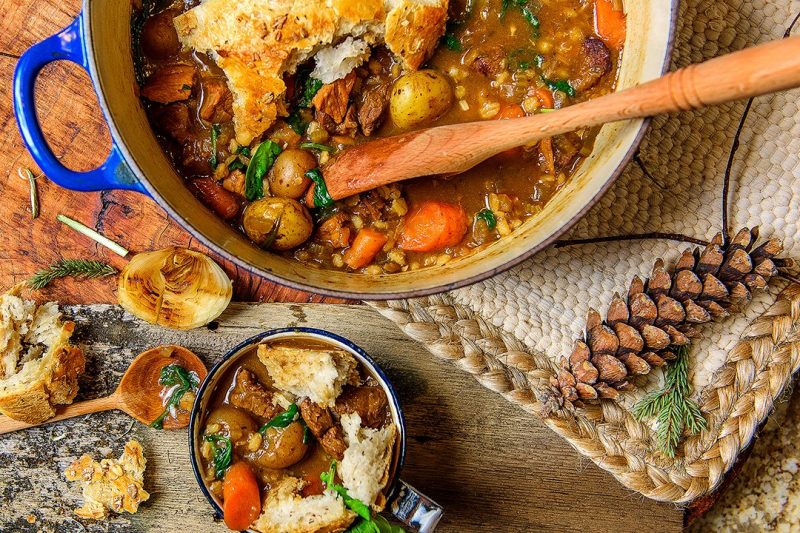 While diet and cookery have evolved since the good old days of Wooly Mammoth Pot-au-Feu over lava flows, our modern-day venison stew — whether burgoo, mulligan, booyah, Brunswick, hobo, commissary, or any other style — remains one in a long line of proud communal stews cooked in big iron pots over a single heat source, or open flame.
Every culture on earth has its own one-pot cooking traditions. It seems instinctual that we should put things in pots over fire to soften them and nourish the body. The method is easy, it is communal, it warms us, and it connects to something primal in our brains; doubly so, when we have hunted, harvested, cooked and eaten with our own hands while sopping thick, hearty gravy with torn hunks of crusty homemade bread.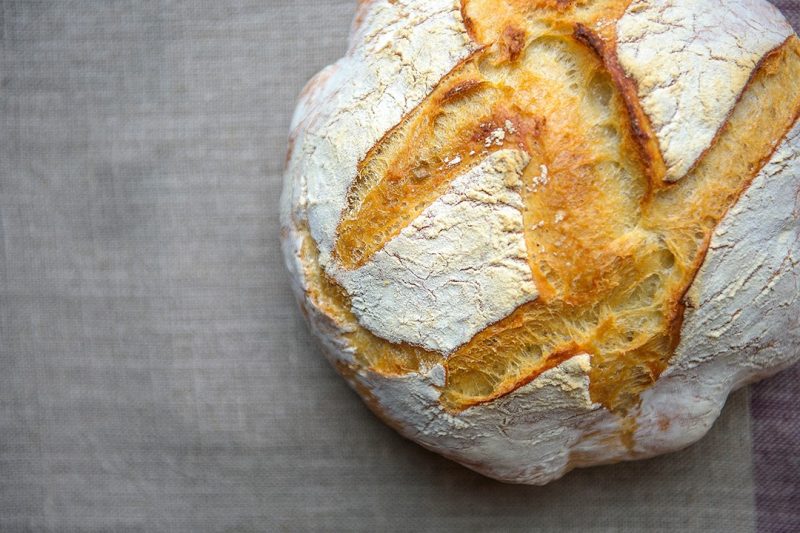 When looking for guidance or general rules for making a good venison stew, there really are no right or wrong ways to make it. Hey, if a caveman can do it, how hard can it be? There are a few things to consider, however, if achieving a tender, succulent meat and a finished stew with complex flavor depth are valued. I offer the seven tips below to get you started.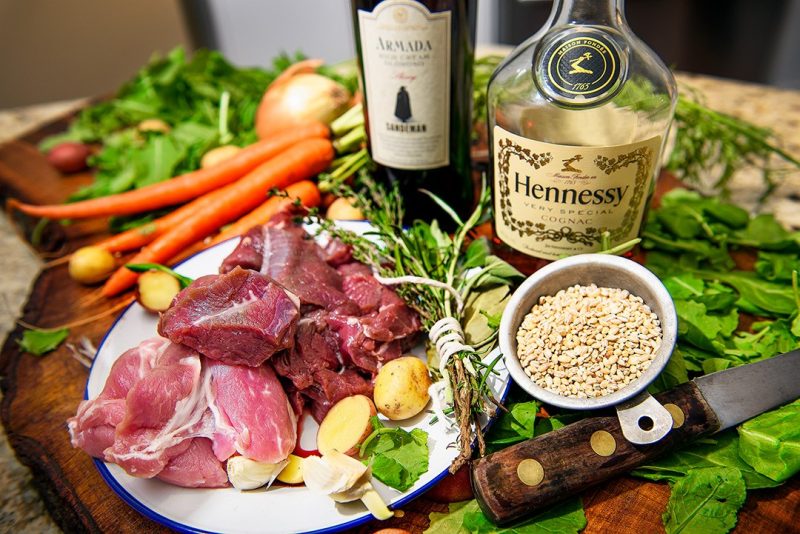 Tip #1: Add pork for fat and flavor. Consider country-style ribs, pork belly or smoked bacon. Venison benefits from a rapid sear, either dredged in flour or not, and fat-oozing pork and long cooking times are what yield succulent, tender meat.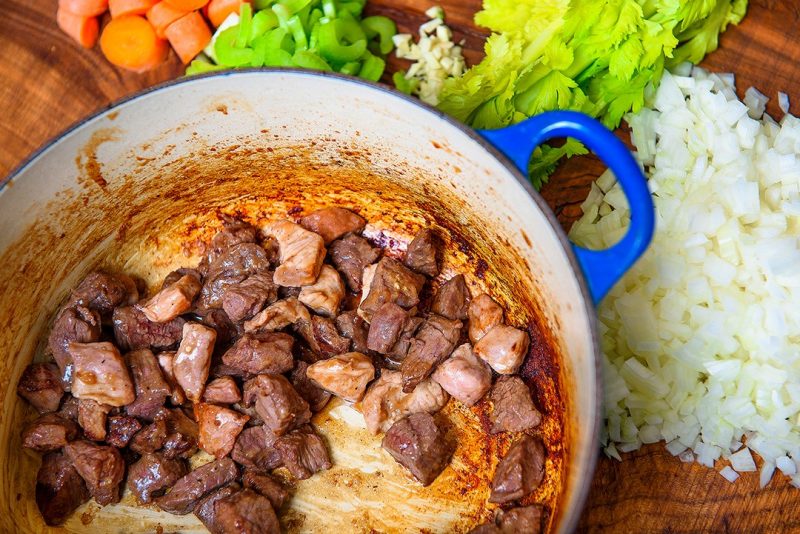 Tip #2: Build stew on a flavor base by first browning meat, and then browning vegetables such as carrot, celery, or celeriac, and onion. Deglaze with cognacs, brandies, wines, beers, coffee, a splash of vinegar, or other acidic liquid, to concentrate pan juices (also known as "fond").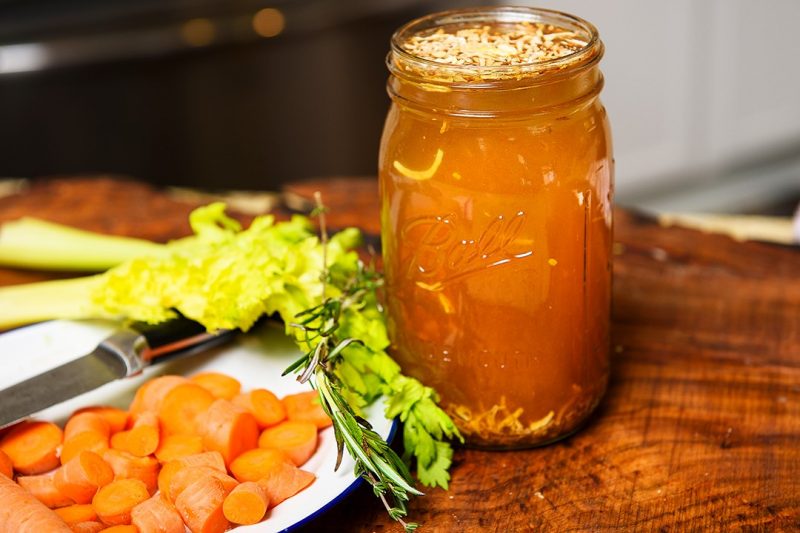 Tip #3: Use homemade game stock, or broths whenever possible. High-quality meals with deep and pleasant savory taste cannot be cooked without the depth and complexity that homemade stocks deliver. Bouillon cubes and grocery store broths in boxes or cans pale in comparison, but if it's all you have in the kitchen, by all means use it. For this recipe, I used a packaged onion soup mix to compare flavor. But natural stocks are nutrient-dense and contain minerals such as calcium, magnesium, glucosamine, amino acids and chondroitin; something you don't get in processed and prepared foods.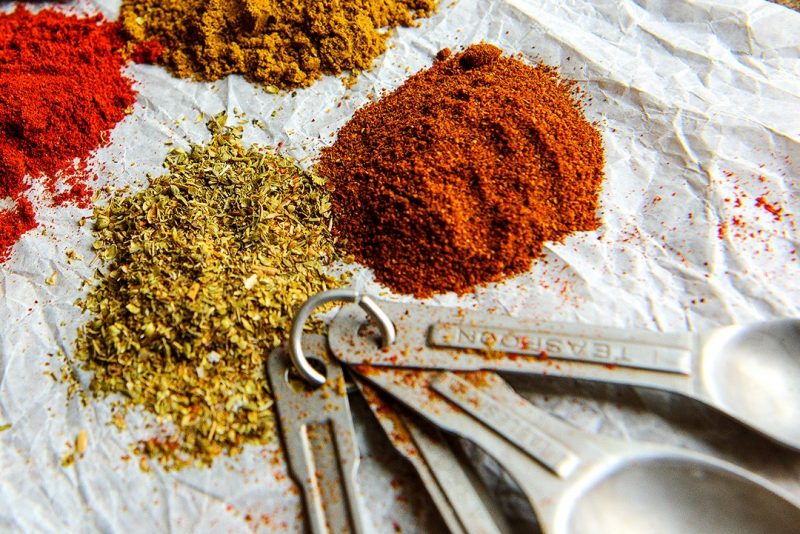 Tip #4: Experiment with spicy, earthy, peppery or rich herbs and seasoning additions. Try cumin, chili peppers, juniper berries, savory, black cardamom, cinnamon, rosemary, garlic, curry, star anise and thyme.
Tip #5: Add fruit if you like a sweet component. Pear, pomegranate, cranberries, lingonberries, raisins and figs all pair well with venison.
Tip #6: To bulk up a stew that may seem watery, or to stretch the meal, try adding wild rice, pearl barley, lentils or potatoes.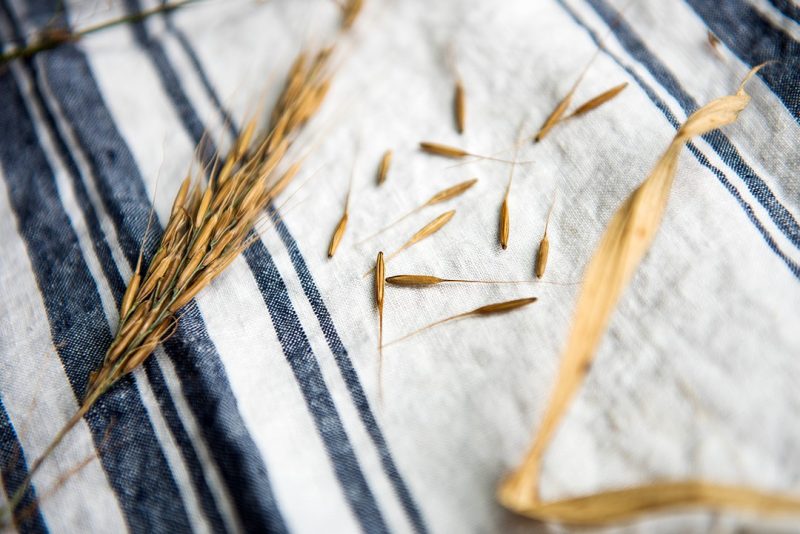 Tip #7: Before serving, stir in a handful or two of dark leafy greens such as spinach, kale, Swiss chard, watercress or arugula. They are rich in vitamin K, and the mildly peppery bite helps cut any lingering mouthfeel of fat in the stew.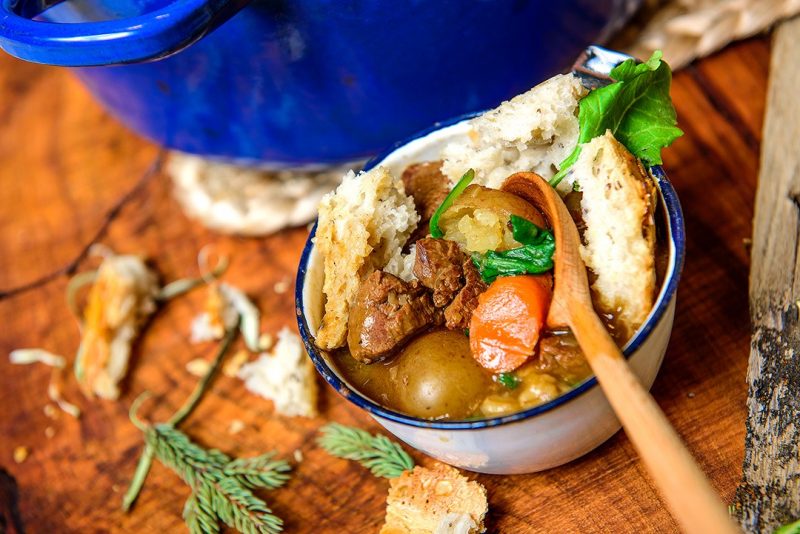 Here's a straightforward, easy and delicious venison stew recipe to add to your book, or box.
Easy Venison Stew
1 pound venison stew meat
1 pound country-style boneless pork ribs
1 package French onion soup mix
2 T Cognac, or Brandy
1½ cup red wine
¼ cup pearl barley
3 cups water
4 carrots, chop three, shred one
2 cups baby potatoes, halved
2 cups kale
3 stalks celery, diced
1½ cups diced onion
2 cloves garlic, chopped
½ teaspoon cumin
1½ teaspoon rosemary
1 teaspoon oregano
2 whole bay leaf
coarse salt and cracked pepper to taste
olive oil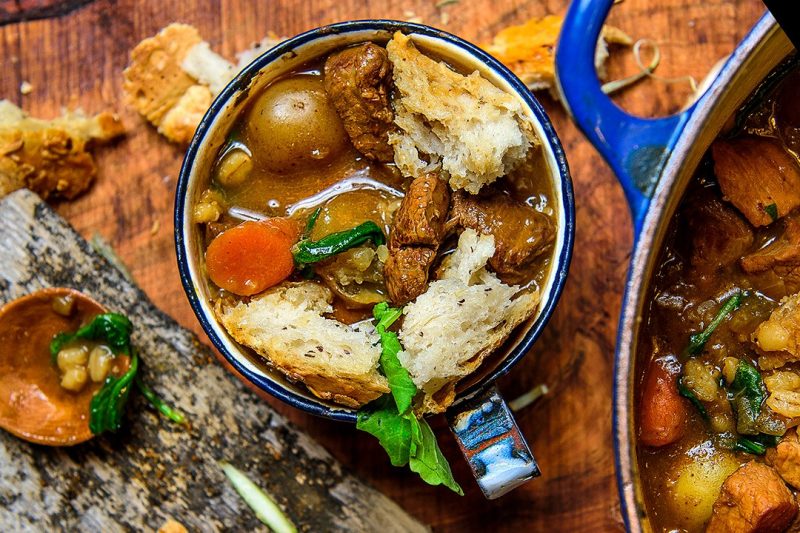 Method: In a cast-iron Dutch oven, over a preheated stovetop burner set at medium-high heat, add olive oil to cover bottom, then brown the meat. Add celery and onion and cook until sweated. Add Cognac to begin deglazing. Then add wine. Scrap down the sides of pot to dissolve the roasty brown, caramelized bits (known as "fond"). Next, add water, soup mix, dried spices and pearl barley. Bring to a boil, reduce heat to low simmer, cover and cook until meat is tender (about 2 hours). Add carrots and potatoes. Cover, cook another 30 minutes, or until vegetables are tender. Remove lid. Continuing cooking at a lazy, "lava-low" simmer to thicken and reduce. Stir in kale 5 minutes before serving, and don't forget a fresh loaf of crusty bread.
About the Author: Raised a Minnesota farm-girl in a hunting family, Krissie Mason (below) is an outdoorswoman, food enthusiast, and has been reconnecting with her culinary country roots and family hunting traditions of late. She is the brains and brawn behind Scratch + Holler media, and a regular contributor to several outdoor websites. Krissie fully supports a field-to-fork wild food chain, and especially enjoys expanding pantries and stretching wild game palates with her ambitious and delicious wild game recipes. Be sure to visit Krissie's website to check out her blog and much more.