5 Tips for Buying the Best Ice Fishing Gloves
Joel Nelson 01.19.18

If you're an ice angler, you know that keeping your hands warm is a huge priority. Especially in the past few years, with all the advancements in outerwear, underwear, and mid-layer fabrics, many of us have neglected the No. 1 garment that determines ice fishing success. Cold feet are uncomfortable and eventually make us give in and head back to shore, but cold fingers prevent us from tying knots, reeling in fish, or doing any of the other detail work required to wet a line in winter.
My very first ice gloves were a pair of chopper mitts — warm as can be, but about as dexterous as a 2X4 when it came to anything from stringing line through guides or hand-augering a hole in the ice.
"Ice gloves 2.0" were at least theoretically, a major improvement. They were the first "glo-mitt" style fingerless gloves with a hinged mitten portion that folded over exposed fingertips when really cold. For me, however, they were a failure in that personally, the only part of my hands to ever get cold, WERE the fingertips.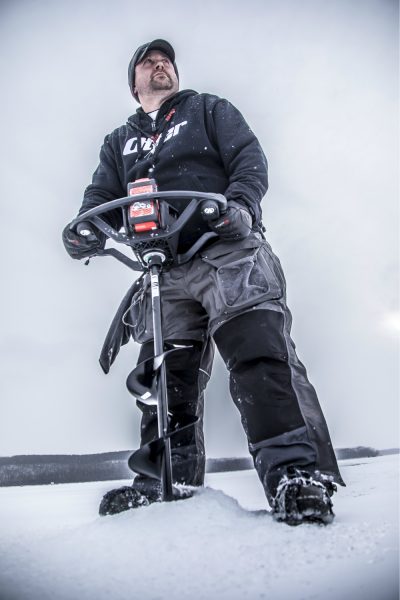 From there, I tried all kinds of options, from a thin wicking layer with mittens, to heavy-duty insulated ski gloves, and I was never really satisfied with the results. That was until I spent about $50 for my first pair of leather, insulated gloves designed specifically for ice anglers. They were waterproof, inside and out, but more than that, they were well thought out. Since then, I've bounced around to a few different glove types, and brands, even participating in some design efforts. Here's what I've learned:
1. Waterproof, but How?
There's many ways to waterproof an ice glove, whether it be through a coating on the exterior of a non-waterproof fabric, waterproof inserts, or a shell fabric that in itself is inherently waterproof like neoprene. In my experience, coatings have a hard time standing up to hooks and ice chips, and a waterproof insert is necessary no matter the exterior. Neoprene is great, but at least for my hands, generates heat, then sweat, with cold soon to follow.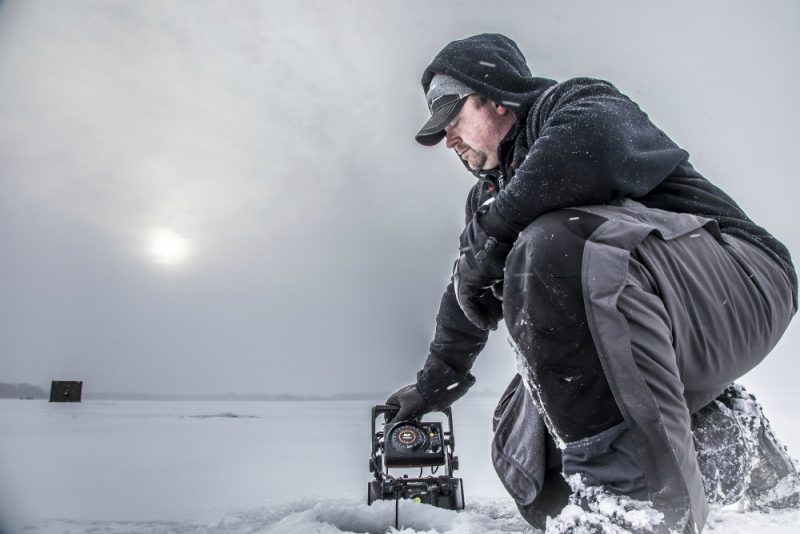 2. Design Matters
Take your hand and put it flat on a table, then relax it. Then ask yourself why your gloves are straight-fingered when the natural shape of your entire hand is curved? Pre-curved gloves need less break-in time and aid in the overall fit, which doesn't sound important until we start talking about warmth and insulation. Most gloves have heavier insulation on the back of the hand to combat this effect, which is exactly where you don't need it.
3. Fit and Failures
Online shopping is great for many items, but you really want to try on your next pair of ice gloves. Most people make the mistake of buying gloves that fight too tightly, giving the insulation little ability to loft air and thus keep you warm. While you're trying them on, curl your fingertips a bit and remove your hand slowly. See if the fingertips are sewn into the tip of the glove, and how well. As anglers, we plunge wet hands into gloves constantly, and poorly designed liners that pull out with cold wet fingers render any ice glove useless.
You should also inspect specifically the stress point areas of the glove, like the crotch seam between the thumb and forefinger where most gloves are prone to blow-out.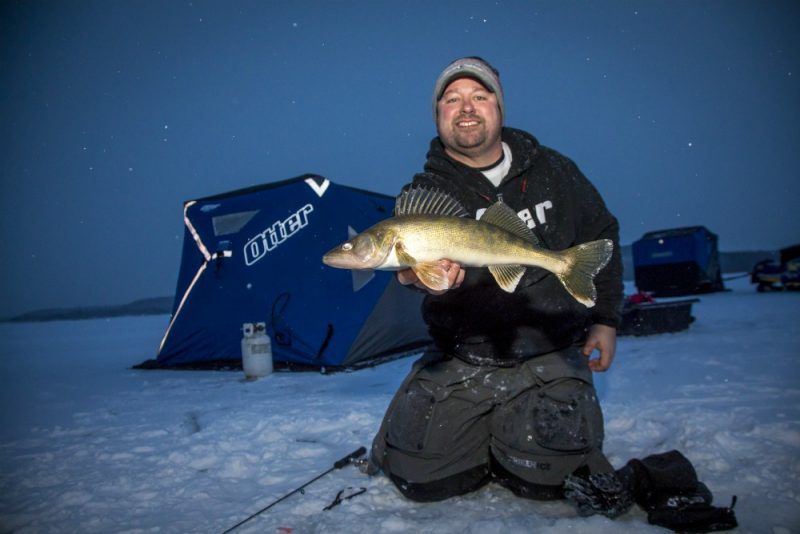 4. You Get What You Pay For
If you can keep from losing them, you'll own a good pair of ice fishing gloves for years, so it's a worthwhile investment in warmth. But what constitutes a "good" pair of ice gloves or what brand to buy? I'm looking for a company that specifically designs outerwear or accessories, and is invested in the details. I want higher thread strength and thickness, heavy-duty leather or synthetic fibers, pre-curved fingertips, and insulation front and back. Ultimately, they need to feel good as well, as I'm willing to pay for quality, but comfort is always a priority.
5. Gloves or Mittens?
After wrestling with this one a thousand times, I think I finally have the perfect solution, and it's BOTH. High-end mittens are perfect for initial ice duties such as a snowmobile or ATV trip onto the open ice and some basic setup. From there, if you're willing to carry mittens and gloves, it's a great time to switch to a full-leather, heavy-duty ice glove option. If you're not willing to carry both, go with the gloves. Specifically, I prefer the Striker Ice Combat Glove (below), which sells for $89.99.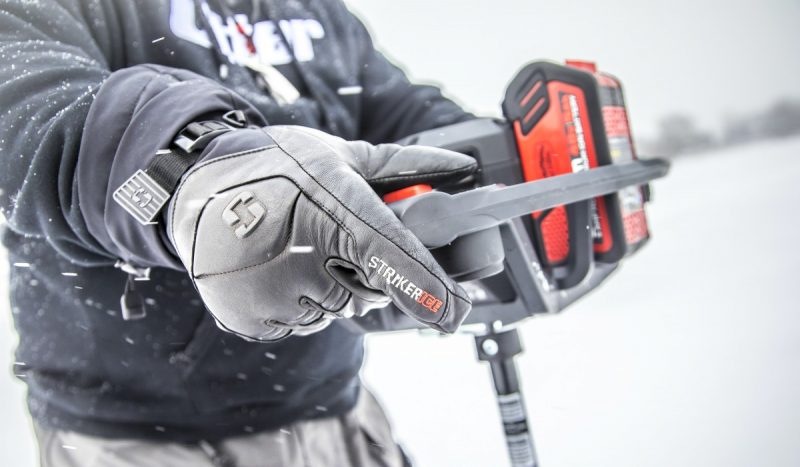 Leather is the only shell material I've found that will handle the fins of a walleye, or the sharp gill plates of perch as I completely submerge my hands into ice water to land them. Newer and more advanced leather glove options still do sacrifice some dexterity, but I'm alright with losing a bit of that provided I can still reel, run an ice rod, and dunk gloved-hands rather than bare-fingers into freezing water.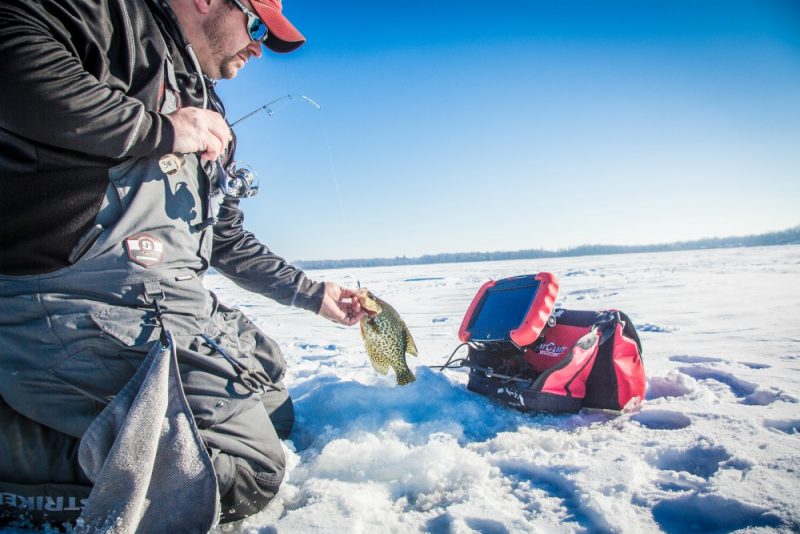 For fine motor-skill type work such as tying on small jigs or messing with ice electronics, I prefer my bare hands. This obviously poses a problem in extreme cold and wet environments. Still, I end up pulling off the gloves to do detail work. To keep those gloves as warm as possible, I need them to remain dry on the inside, so I always carry a small towel to at least take most of the moisture off my hands before gloving up for another drop. More than anything, drying off frequently will keep you warmer this winter and lead to more fish on ice.