Wild Game Pizza: Delicious Venison Flatbread
Krissie Mason 02.21.18

When I'm feeling a little unimaginative in my wild game kitchen, one of the fastest routes back to inspiration is a quick side trip to the land of easy homemade pizza crust and experimentation with wild protein toppings. Homemade wild game pizza and flatbreads, with ooey-gooey mozzarella and a variety of complimentary ingredients, seem to disappear faster than a mature buck catching a whiff of a restless hunter.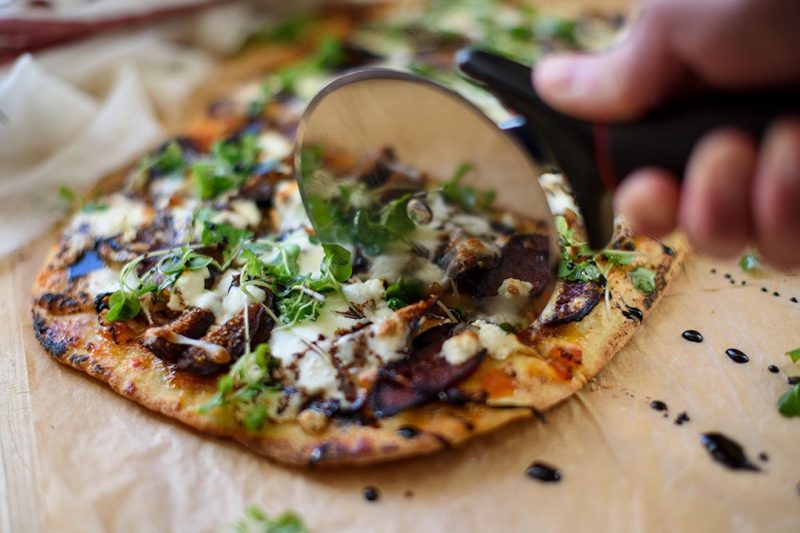 In this version, smoked, fried venison brats with Italian seasonings, caramelized onions, and reconstituted figs come together for a delicious salty-sweet bite. Instead of a traditional tomato red sauce, the dough is slathered with a sweet chili jam. For cheese, fresh burrata adds creaminess, and mozzarella provides the essential gooeyness. Once out of the oven, drizzle with a balsamic reduction.
Cut immediately and serve. Grab your piece right away though, or it will likely be gone by the time you set down the pizza cutter!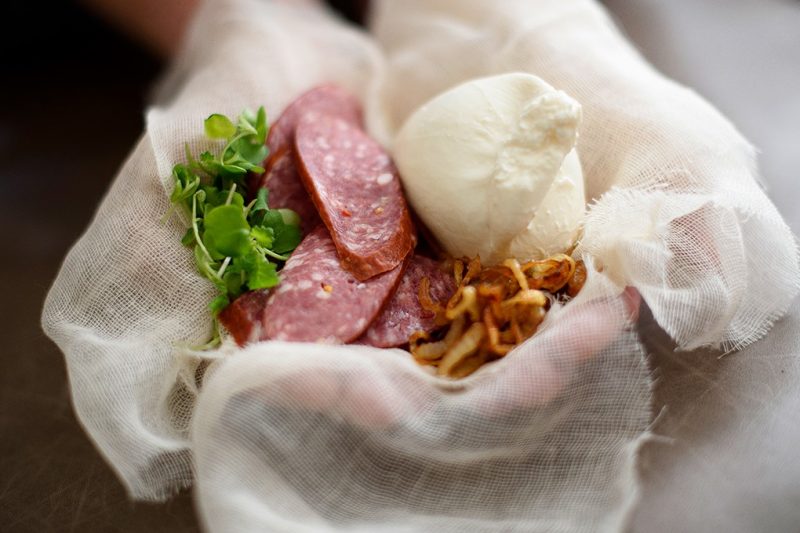 Pizza Build
-1 fresh pizza/flatbread crust (recipe below)
-2 -3 smoked venison brats, sliced and grilled, or pan fried
-1/3 to 1/2 Cup fresh or reconstituted figs, quartered
-2/3 C caramelized onions
-1 ball of burrata cheese
-1 ball fresh or 3/4 C shredded mozzarella
-1/3 C balsamic vinegar, (reduce and thickened to maple syrup consistency in a small pan)
Optional: fresh fennel or kale micro greens for garnish and flavor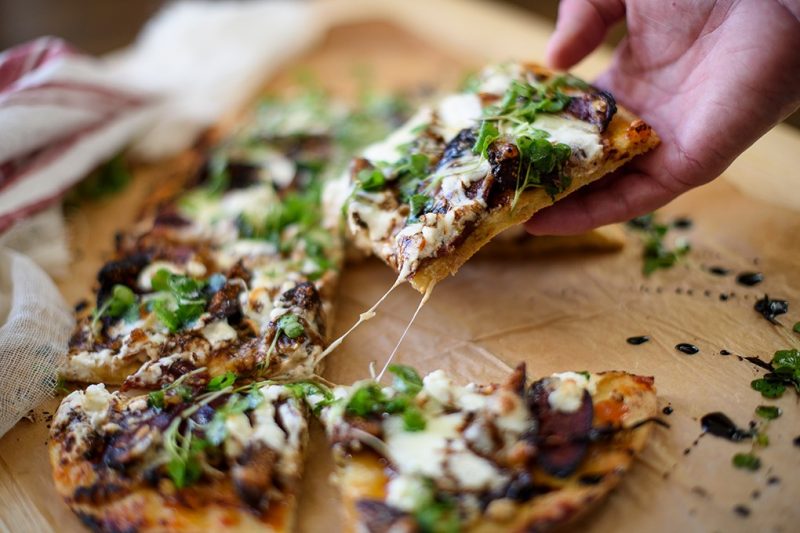 Pizza/Flatbread Crust (Mark Bittman's Recipe)
You won't believe how simple it is to make pizza dough at home. And because the dough freezes very well (at least for a couple weeks), it's even practical to whip up a batch for one or two people and tuck the rest away in the refrigerator or freezer for another day.
To make pizza dough by hand or with a standing mixer, follow the directions, but use a bowl and a heavy wooden spoon or the mixer's bowl and the paddle attachment instead of the food processor. When the dough becomes too heavy to stir, use your hands or exchange the mixer's paddle for the dough hook and proceed with the recipe.
-3 cups all-purpose or bread flour, plus more as needed
-2 teaspoons instant yeast
-2 teaspoons coarse kosher or sea salt, plus extra for sprinkling
-2 tablespoons extra virgin olive oil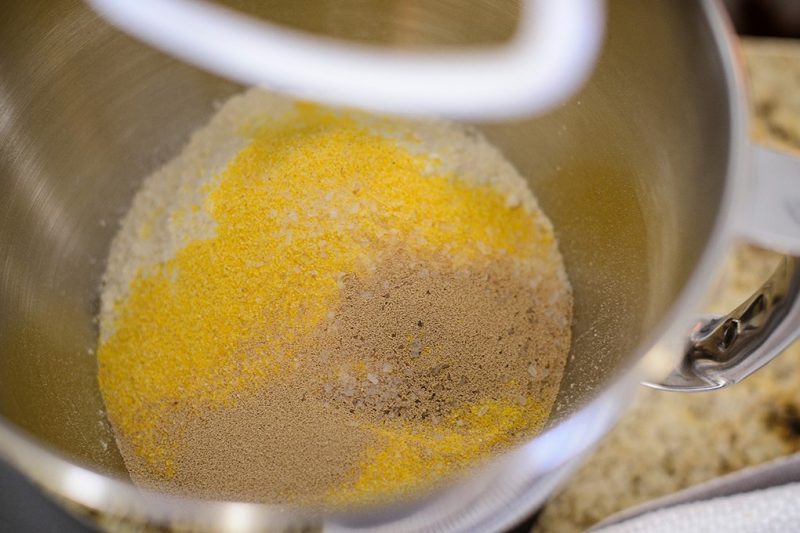 1. Combine the flour, yeast, and salt in a food processor. Turn the machine on and add 1 cup water and the oil. (I substituted 1/2 cup corn meal for 1/2 cup flour for a crunchier crust.)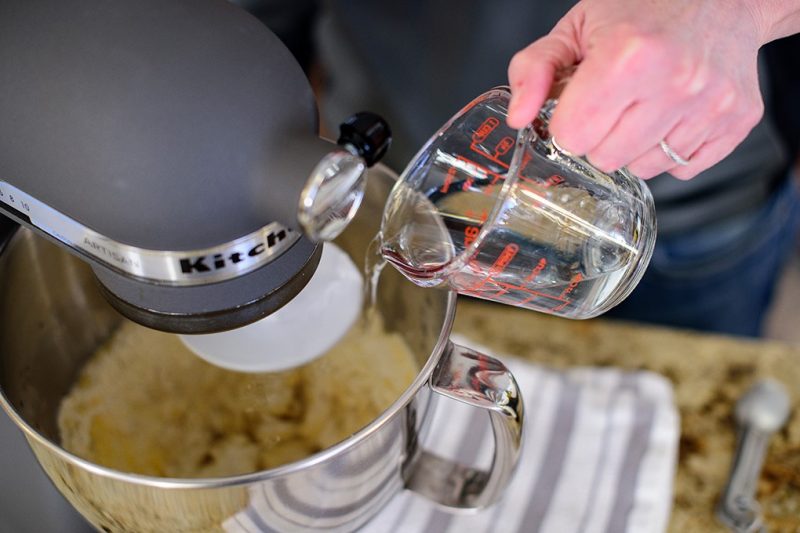 2. Process for about 30 seconds, adding more water, a little at a time, until the mixture forms a ball and is slightly sticky to the touch. If it is still dry, add another tablespoon or two of water and process for another 10 seconds. (In the unlikely event that the mixture is too sticky, add flour a tablespoon at a time.)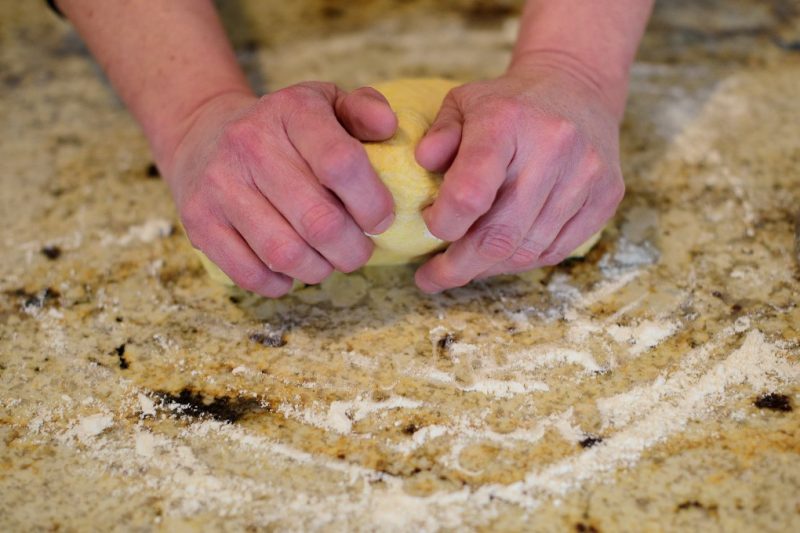 3. Turn the dough onto a floured work surface and knead by hand for a few seconds to form a smooth, round dough ball. Put the dough in a bowl and cover with plastic wrap; let rise until the dough doubles in size; 1 to 2 hours.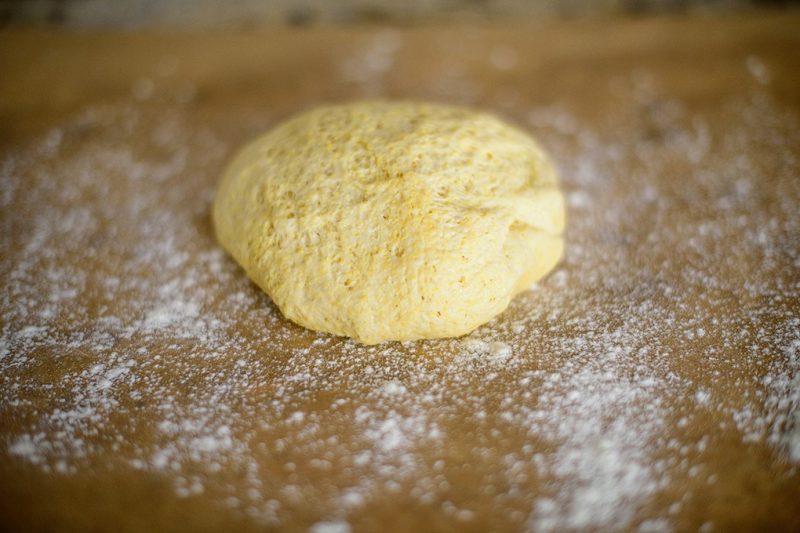 4. When the dough is ready, form it into a ball and divide it into two or more pieces if you like; roll each piece into a round ball. Put each ball on a lightly floured surface, sprinkle with flour, and cover with plastic wrap or a towel. Let rest until they puff slightly, about 20 minutes.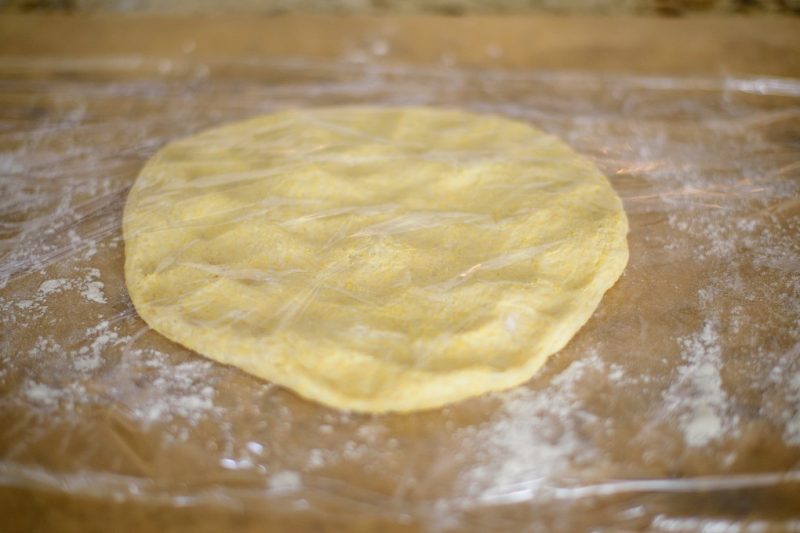 5. Stretch and roll the dough into desired shape, and top with ingredients. Start with sweet pepper jam, then meat, then figs, onions and cheeses.
6. Slip into a preheated 450- to 500-degree oven. Use a pizza stone, or bake on the back of a heavy cookie sheet.
7. Remove when edges are browned and cheese is bubbling; 10-15 minutes.
About the Author: Raised a Minnesota farm-girl in a hunting family, Krissie Mason (below) is an outdoorswoman, food enthusiast, and has been reconnecting with her culinary country roots and family hunting traditions of late. She is the brains and brawn behind Scratch + Holler media, and a regular contributor to several outdoor websites. Krissie fully supports a field-to-fork wild food chain, and especially enjoys expanding pantries and stretching wild game palates with her ambitious and delicious wild game recipes. Be sure to visit Krissie's website to check out her blog and much more.