Wait, a hunting chest rig? Aren't chest rigs normally reserved for tactical or military use? Yes, they are most certainly used in that role, but they can be and are used for hunting to!
Chest rigs were first developed for military use, coming into fruition in the First World War were they were quickly made popular due to their convenience of carrying weapons, spare ammunition, tools, and first aid equipment.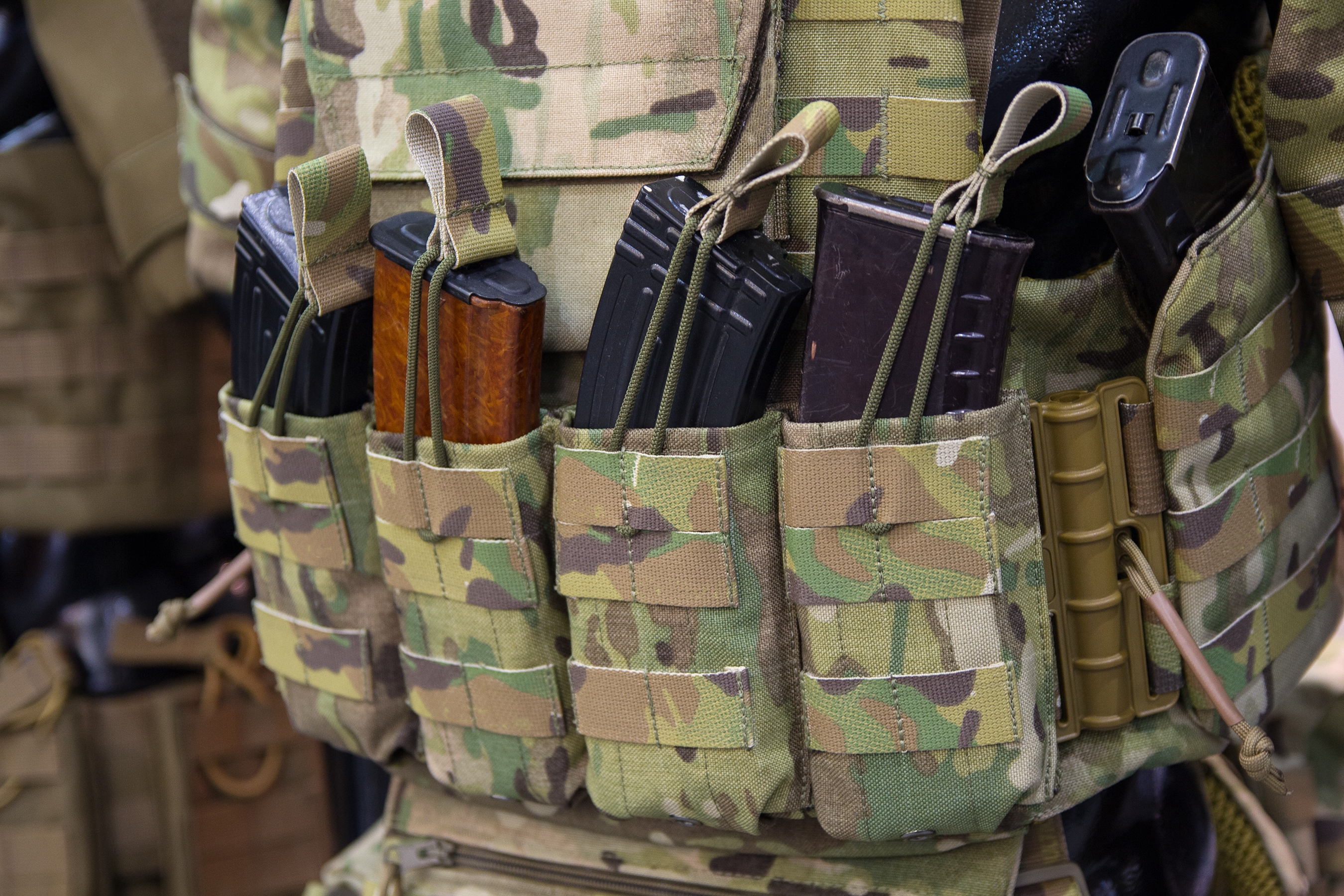 Sometimes a slab of metal would be inserted into the chest rig to help it act as armor from shrapnel and incoming gunfire as well. In World War II, chest rigs became even more popular and were in use with most of the major armies of the time.
Since then, chest rigs have certainly evolved considerably, and some are used in a variety of scenarios. For example, tactical chest rigs often feature a pistol holster and magazine pouches for both pistols and rifles.
For this reason, chest rigs can also be used for hunting as well. One of the advantages to using a chest rig for hunting is everything becomes easily accessible, whether it be a first aid pouch, knife, matches, spare bullets, a warm pair of gloves, a warm hat, water, protein bars, GPS, or whatever else it is that you would need to access quickly while you're on the move through the woods.
In essence, a chest rig is basically a vest that you wear across your body, and with multiple pockets and compartments to enable you to better organize your items.
Some of the features that you will want to look for in a chest rig for hunting are:
BREATHABILITY: This is a huge one, as you don't want your chest rig to make you   Selecting a rig made out of breathable materials will be a major plus.
COTTON: Most chest rigs are either made out of cotton or contain cotton in them, and with good reason: it's durable, it's well made, it's high quality, and it's also comfortable.
MOBILITY: Your chest rig should also not hinder your movements in any way. It shouldn't slow you down or impede your ability to raise and fire your rifle, for instance.
MULTIPLE COMPARTMENTS: Selecting a rig with multiple compartments simply makes organization easier in contrast to using one big compartment.
ADJUSTABLE AND PADDED STRAPS: Simply for comfort, adjustable and padded straps will reduce the strain on your body while also allowing the rig to more easily conform to your body type.
POCKETS FOR YOUR HANDS: this one isn't truly necessary, but it is a nice feature. If the weather is freezing and your hands are cold, having pockets in the chest rig in which you can place your hands to help keep them warm would definitely be a major plus.
PISTOL HOLSTER: it's always a good idea to carry a sidearm while you hunt as protection against any close encounters. You won't need a pistol holster in your hunting chest rig if you will carry your pistol somewhere else instead, but a holster across your chest is actually a very convenient and easily accessible location (many big game hunters will often opt for a chest holster, for example).
ADD-ONS: The ability to add additional pouches to the outside of your chest rig to carry even more items would also be something of great convenience. In fact, this could result in you not having any need for another pack or backpack at all.
In conclusion, a hunting chest rig with multiple pouches can be a very valuable hunting item. You don't have to limit yourself merely to backpacks or fanny packs like you may believe.  Who says you have to carry your load on your back when you could carry it, or at least part of it, on your front instead?