Team Riders Amass 20 Total Podiums at Sunset Ridge MX
Team ITP racers tallied 10 class victories and 20 podium finishes at round five of the 2013 Mtn. Dew ATV Motocross National Championship series in Walnut, Ill. BCS Peformance / ITP Pro Josh Creamer earned third in the Pro Class and Root River Racing / ITP racer Sean Taylor won the Pro-Am class at Sunset Ridge MX.
"Team ITP put in an outstanding effort at round five in Illinois, winning 10 classes and earning 20 podium finishes," said Pat McGuire, Public Relations / Race Support. "I was very pleased to see ITP Pro Josh Creamer win moto two and grab third overall, and to have Sean Taylor win his first Pro-Am event in 2013. And, once again, our youth and age-class racers did a wonderful job, winning several classes."
Creamer made an impressive return to the Pro class podium by winning moto two. His combined moto scores of 5-1 were good for third place at round five and pulled him to within three points of second place. It rained prior to the start of moto two, but Creamer came out of the gate in second place. He passed for the lead on lap two and then held the lead the rest of the way to earn his second podium finish of 2013. ITP's other two Pros, Jeffrey Rastrelli and Taylor, earned eighth and 12th place, respectively.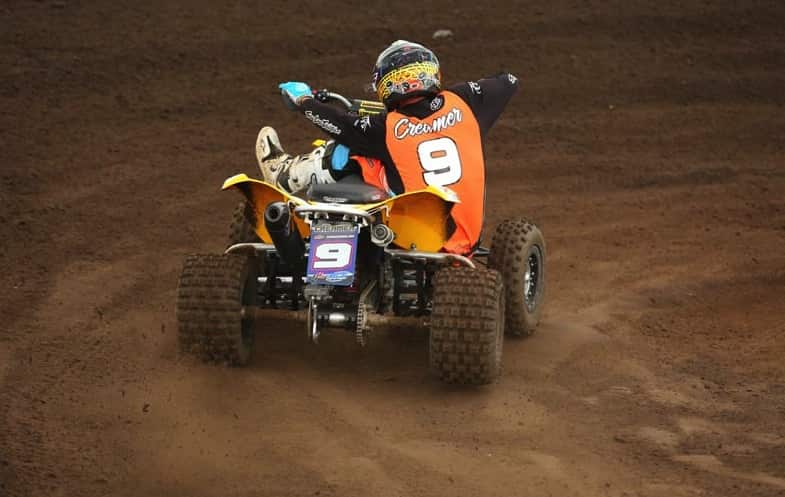 "My machine was set up really well for the conditions of moto two. My ITP Quadcross tires really hooked up off the start and I was able to come out with the holeshot," said Creamer. "From there on, I had to ride really smart to keep the position with the pressure I had behind me, but I'm really happy to be back up on the podium," said Creamer.
The Pro-Am class featured around two dozen racers, including Root River Racing / ITP-supported Taylor, Brent Sellers and JB Racing / ITP rider William "Duck" Lloyd, two heats and a two separate first motos. After winning heat one, Taylor remained focused, winning both moto one and the finale to earn his first Pro-Am class overall win of the year and climb to fourth in the point standings. Sellers climbed to within five points of the class points leader after posting a 3-3 score for third overall at round five. Lloyd placed sixth and is currently fifth in the class point standings. However, Lloyd earned a class win in the Junior 25 Plus, posting a 2-1 moto score for the overall win.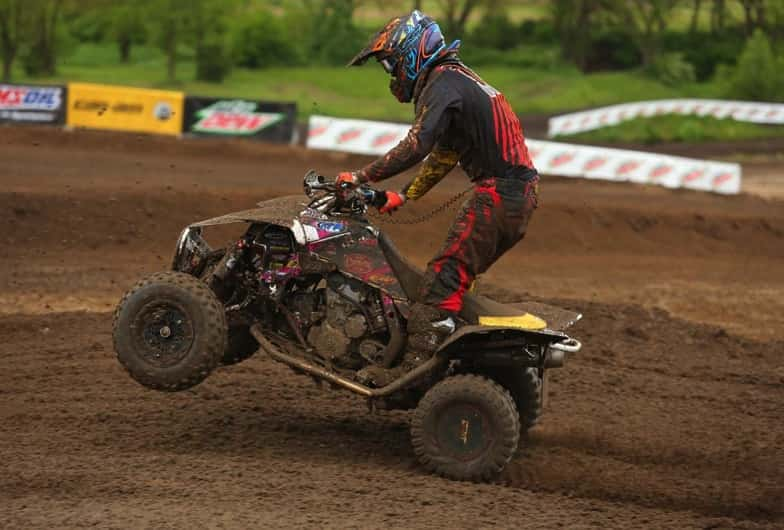 Root River Racing / ITP pilot Dylan Tremellen notched his first Production A class win of the year and is in the top five in points. He also competed in the 4-Stroke A ranks, earning third and retaining his second-place points position. Alex Gillette also earned one class victory, winning the 450 C class, and sixth place in the Production C class. Gillette is the points leader in both classes. ITP racer Chloe Buerster posted a 1-1 moto sweep in the Open B class to expand her points lead and also earned third in the Women's class in Illinois. Fellow ITP support rider and Women's class racer Megan Manshack finished second at Sunset Ridge.

In the Schoolboy and youth classes, ITP-backed racers earned five wins and 10 total podiums at round five. Leading the way was Sam Steckly, who won both the 90 Open 12-15 and Super Mini 12-15 classes. Blake Sarver also won the Schoolboy Jr. 13-15 class to remain perfect on the season, having won all 10 motos this season. Sarver also took third place in the Schoolboy Jr. 13-15 Open class. Girls class racer and points leader Maddison Guyer – who also earned third in another class- and 90 Auto 12-15 class competitor Brogan Guyer notched overall victories. ITP-supported racers Haedyn Mickelson (2nd, Schoolboy Jr. 13-15), Westley Wolfe (2nd, Super Mini 13-15) and Tyler Peters (3rd, Super Mini 13-15) tallied podiums at round five.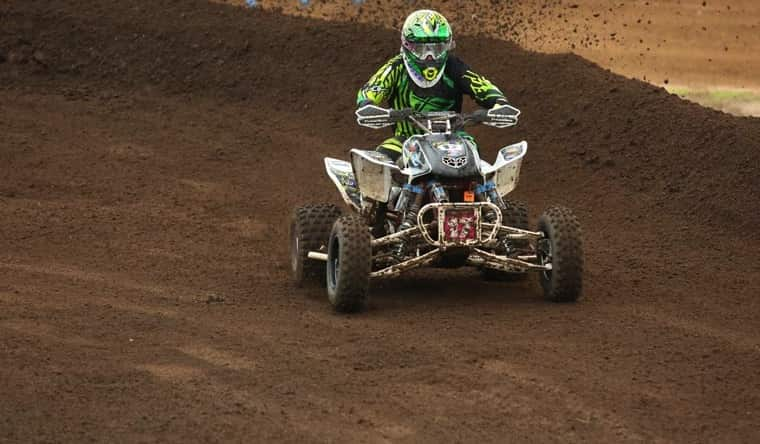 Although they didn't earn a podium finish at round five, several other ITP racers continue to lead their respective classes in points. Dalton Hicks is the class points leader in the 450 A class. Mike Barnhardt leads the 30+ division after taking fourth in Illinois. Sam Rowe, the current points leader in the College 16-24 class, won the second moto but finished outside the top 10 in moto one at round five to place sixth overall. Youth racer Noah Mickelson finished fourth in the 90 Open class, but retained the class points lead heading into round six. Wolfe still leads the Super Mini 13-15 class and is also second in points in the Schoolboy Junior 13-15 Open class. Sellers, Steckly, Buerster, Haedyn Mickelson and Jordan Digby (fourth in 125 Pro Senior) also all currently hold down second place in points in at least one class in which they compete.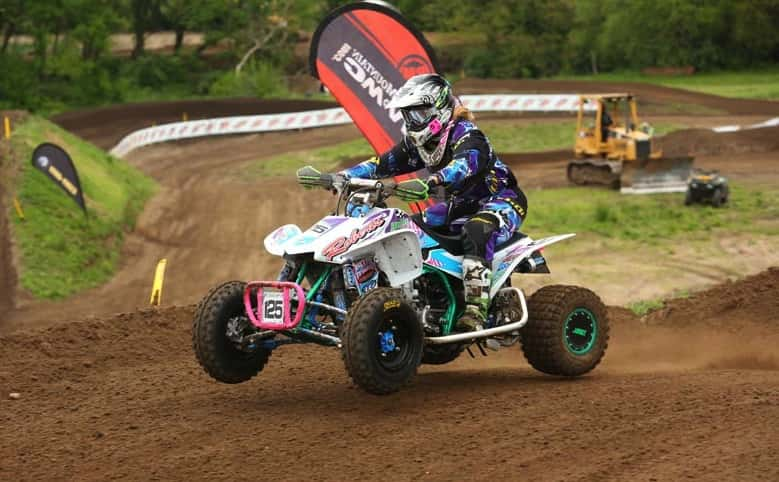 Round six of the 2013 Mtn. Dew ATV Motocross National Championship series, sanctioned by the AMA, will be held June 8-9, at Birch Creek Motorsports in Danville, Va.
Images courtesy Kelley Communications
What's Your Reaction?