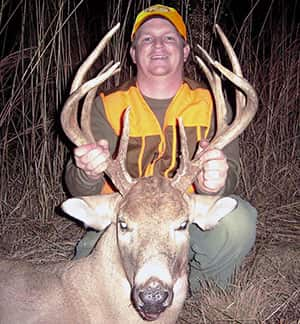 Whitetail Properties has hired two veteran professionals to join its marketing team with the additions of Graphic Designer Justin Bruschi and PR & Marketing Director Michael Turbyfill.
"We're building a talented team here at our main office to support our marketing efforts at the national, regional and local levels," said Paul Sawyer, Whitetail Properties principal partner and vice president of marketing. "Justin and Michael are hunters to the core and a big part of the future at Whitetail Properties."
Bruschi comes to Whitetail Properties from the Pittsburgh, Pa., area where he worked on the design team at MARC USA, one of the largest ad agencies in Pittsburgh. He adds a degree in graphic design from Penn State and more than 10 years of design and print production experience to the Whitetail Properties staff and is a lifelong hunter, husband and father of one.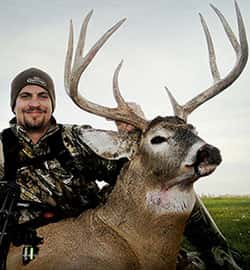 Turbyfill's career in the outdoor industry began on the public relations team at the National Wild Turkey Federation. He comes to Whitetail Properties after working for more than two years for Chevalier Advertising as a media relations representative for Winchester Ammunition.
Since its founding in 2007, Whitetail Properties has exploded into North America's top place to buy and sell recreational hunting and farmland with nearly a quarter billion dollars in sales in 2012. The growing staff of Whitetail Properties real estate agents in 13 states are hard-working, knowledgeable and passionate hunters and land managers. The team currently averages a farm sold every day throughout the year.
Whitetail Properties reaches more than 31 million households with Whitetail Properties TV, an award-winning show on The Sportsman Channel that showcases the benefits of owning recreational real estate.
To browse prime hunting and farmland currently for sale or to contact a Whitetail Properties agent, visit WhitetailProperties.com.
Images courtesy Mallory Communications
What's Your Reaction?