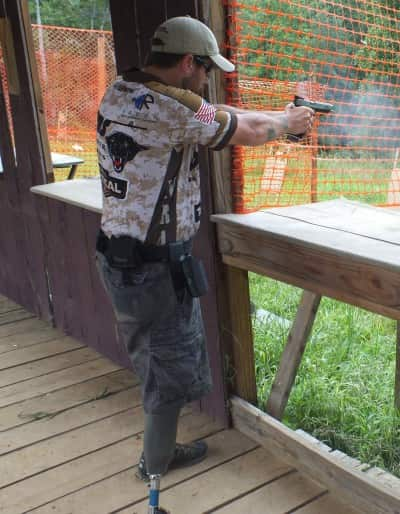 With seven amateur stages and eight pro stages, the Third Annual AR15.COM Rockcastle Pro Am 3 Gun Championship begins today. Hundreds of shooters from all over the country have convened on Park Mammoth Resort in Kentucky for one of the most prestigious 3-gun events of the season. Shooters compete in squads of about 15 shooters with 20 squads each of Pro and Amateur shooters.
3-gun competition is probably the fastest-growing shooting sport in the country, with the attraction being the broad range of skills needed to succeed. Some stages require shooting a pistol, rifle, and shotgun, with others only requiring two guns. Many stages allow competitors to choose which gun to shoot on certain targets. Some stages have shots at targets over 200 yards away, while others are close enough to make quick shots without using the sights. While more conventional competitions focus mainly on marksmanship alone, 3-gun competition is as much about decision making as about marksmanship. There are a number of ways each stage can be shot, and good decisions result in fast times.
3-gun events are scored based on the lowest time with penalties for missed shots, no-shoots, and procedural mistakes. In some stages, a shooter might opt to stay with his pistol rather than transition to the rifle or shotgun to save time or to stop his attempts at a difficult long-range target and accept the penalty, rather than continue to shoot until he gets a hit.
In addition to the competition, there are Pro Shooter clinics hosted by some of the best known names in shooting. Jerry Mickulek, Bruce Piatt, and others will be hosting sessions on a variety of techniques and issues. Those sessions will include instruction on both shooting and strategy.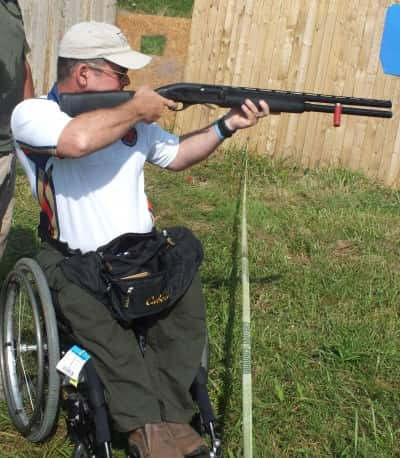 The Championship is like a carnival with tents, motor homes, and trailers representing sponsors and vendors all circled around the square of the Park Mammoth Rockcastle Shooting Center. Vendors offering their ammunition, components, accessories, and guns are open into the night with live music.
Joe De Bergalis, NRA Director and Match Chairman said, "This is our third one, and each one is getting bigger and better. We have a special focus this year, with our friends from Bushnell's Folds of Honor, a charitable organization that assists with the families of fallen soldiers who've given their lives for their country. We also have a special focus this year on adaptive shooters. We have a wide variety of guys who're adapting to the changes in their lives as a result of their valor in our recent Gulf War conflicts. These guys are adept shooters who are dealing with their challenges and enjoying the exciting sport of three gun."
Images by Dick Jones
What's Your Reaction?