What kind of monstrous duck would a 56-inch call bring in? Mark Hillery and his son Damen are not quite sure, but they hope their duck call goes down in history as the largest working specimen of its kind.
"It took us one whole week, four or five hours every night, and two days out of a weekend to make it," Damen Hillery told OutdoorHub.
For Mark and Damen Hillery, hunting soon became more than just a hobby. In addition to working full-time jobs, the father and son also manufacture custom calls out of Danville, Illinois. The business first started as a way to provide calls for their own hunts, but the two eventually graduated to providing handmade calls for friends, family, and beyond.
"We never expected it to turn it into a business," Damen said. "Our friends that we gave our calls to stepped out and gave [them] to their friends and it spiraled from there. We just wanted to bring hunting into the off-season and get involved in something hunting-related."
Naming the giant call simply "Prime Time" after a line of similar, yet much smaller duck calls, the two craftsmen constructed the device from light poplar wood. Just like all their other calls, it was hand-turned on a lathe and later stamped with the MD Calls logo. The finished product weighs an estimated 30 pounds and requires two men to hold. In preparing for the world record attempt, Mark and Damen Hillery also produced a smaller, 16-inch prototype. The two attribute the idea of building the behemoth call to watching an episode of Duck Dynasty, a show that similarly follows a family of duck call makers.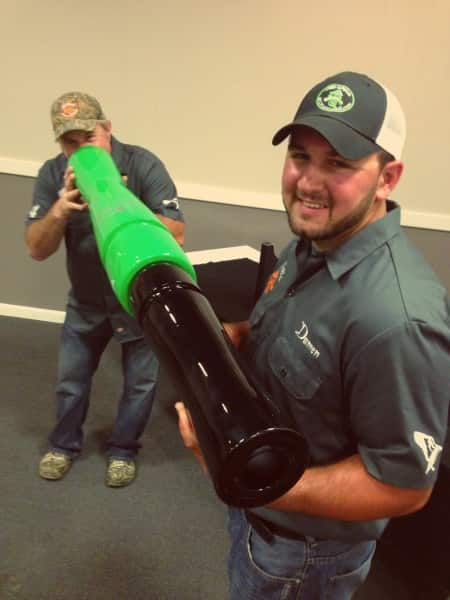 "It's not overly loud, as you'd think it would be because its long," Damen explained. "It sounds like a duck. It's got a little bit more rasp to it, but like all our other calls it is 100 percent adjustable."
The current record belongs to Billy Hays of Milan, Tennessee. His creation, constructed from black walnut wood, was measured at 36 inches long in 2006. With a measurement of 56 inches, the Hillery duck call is significantly longer. MD Calls officially unveiled the call at the Central Illiana Outdoor Expo and has since filed paperwork with the Guinness Book of World Records. As for using the giant duck call in the field, Damen has his doubts.
"You'd need two men to hold it, and you can't drop it in the water. It may be something we have to do a test run for."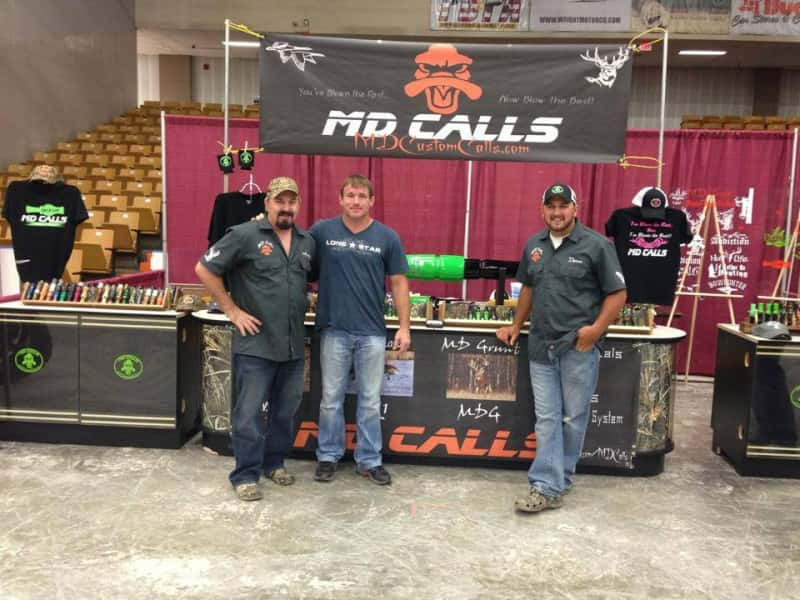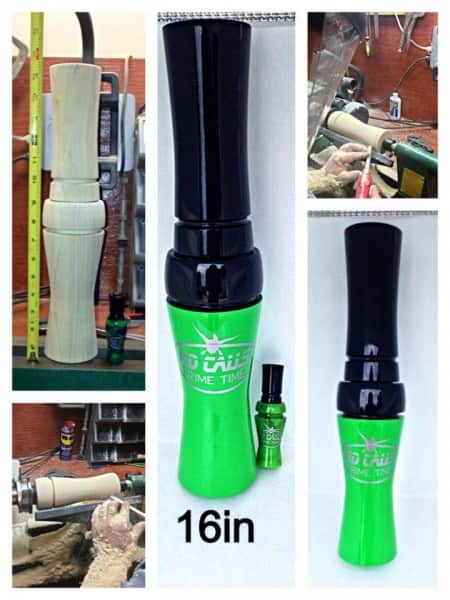 Images courtesy MD Calls
What's Your Reaction?