Family-owned Duck Commander announced last week that it has agreed to a three-year deal to sponsor the annual NASCAR Spring Cup Series at the Texas Motor Speedway. The race will be renamed the "Duck Commander 500" in honor of its new title sponsor, and is historically the largest-attended, one-day sporting event in Texas. Every year the race draws in about 150,000 spectators.
"We're excited about the partnership for the Duck Commander 500, being aligned with NASCAR, and to have our brand associated with an event of this magnitude," Duck Commander CEO Willie Robertson said in a release. "We are all big fans of NASCAR and have been all our lives. It's especially exciting to see our brand join to make it an awesome experience for the fan base and we can't think of a better place than our neighbor at the Texas Motor Speedway."
Robertson was even more enthusiastic when he posted a picture of himself with the race's trophy to Twitter and commented," Look what we just bought. We've got ourselves a race!"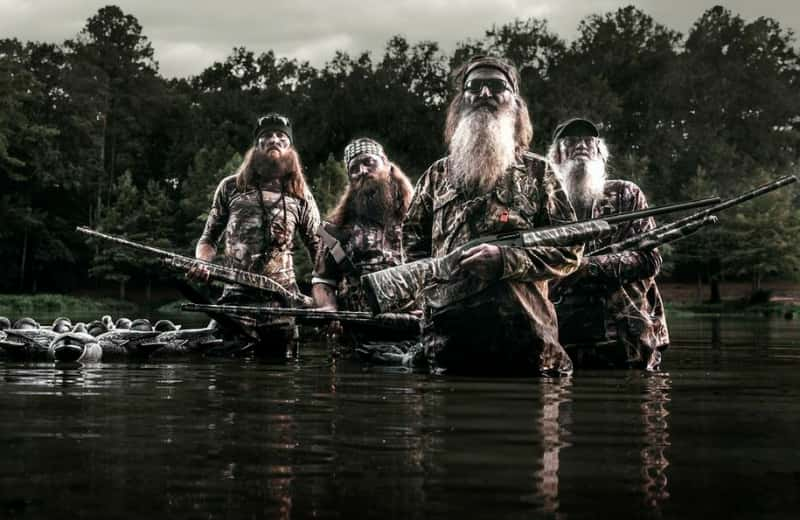 The Robertsons are perhaps best known as the family showcased on A&E's Duck Dynasty. While the Louisiana family may have won over television audiences, Duck Commander is the company that first propelled the Robertsons into the national spotlight. Founded by family patriarch Phil Robertson in 1972, the company went from being located in the family shed to a multi-million dollar business with more than 1,000 diverse products. Signing on Duck Commander is not only a big excitement for the Robertsons, it is also much anticipated by the president of Texas Motor Speedway, Eddie Gossage.
"This is perhaps the most unique sponsorship in professional sports because not only does this come with special branding, it comes with celebrity spokespeople that are followed by tens of millions of people every week," Gossage said. "Fans will see members of the Robertson Family and cast of Duck Dynasty and all the rest during Duck Commander 500 week here at Texas Motor Speedway and we have produced some awesome merchandise that both race fans and Duck Commander fans will love. This marriage is perfection."
Several members of the Robertson clan is expected to be in attendance when the race opens on April 6. Also of note is the fact that the stadium will be offering Duck Commander brand refreshments such as Uncle Si's Tea.
Images courtesy Duck Commander
What's Your Reaction?