The International Game Fish Association (IGFA) recently announced that it will be reviewing a 44-pound golden mahseer for the title of all-tackle world record. The massive fish was caught and released by Belgian angler Frank Van de Wyer in India's Saryu River last October. If confirmed, Van de Wyer's fish will clobber the current 17-pound record.
Golden mahseer are known to be among the best fighters of freshwater fish, and can be incredibly fast for their size. The golden variety is the largest of the mahseer genera of carp and can generally be found in the Indian Himalayas or Nepal. The golden masheer of today are much smaller than in the past due to habitat loss and pollution. Historically, golden masheer could grow up to nine feet in length and weigh more than 100 pounds. These legendary fish quickly grew on British anglers living in India, who in turn drew fishermen from all over the world by word of mouth. The fish themselves are noted for being fiercely strong swimmers, and migrate from the Himalayas every winter to seek warmer waters.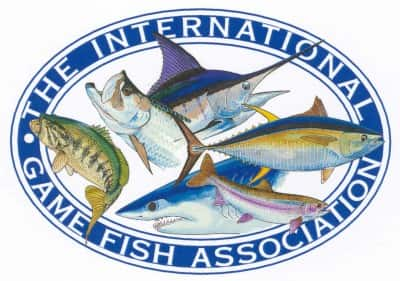 Van de Wyer is no stranger to large fish. A veteran carp fisherman, Vand de Wyer said that his favorite fish is common carp—of the 40-pound variety. The fight with the mammoth mahseer took the angler about an hour and half before he was able to document the fish with the help of local guide Misty Dhillon. The fish was later released safely. 
The current world record held by IGFA belongs to Jeff Currier, who caught his 17-pound golden mahseer from India's Ramganga River in 2008.
Image and logo courtesy IGFA
What's Your Reaction?