Since I'm an AK guy, Destructive Devices Industries' (DDI) guns quickly caught my eye at Big 3 East last week. DDI is one of a few companies that's thrown their hat into the partly-American-made AK ring. The company is picking up where Waffen Werks left off (they even bought some of their tooling and honor some Waffen guns' warranties).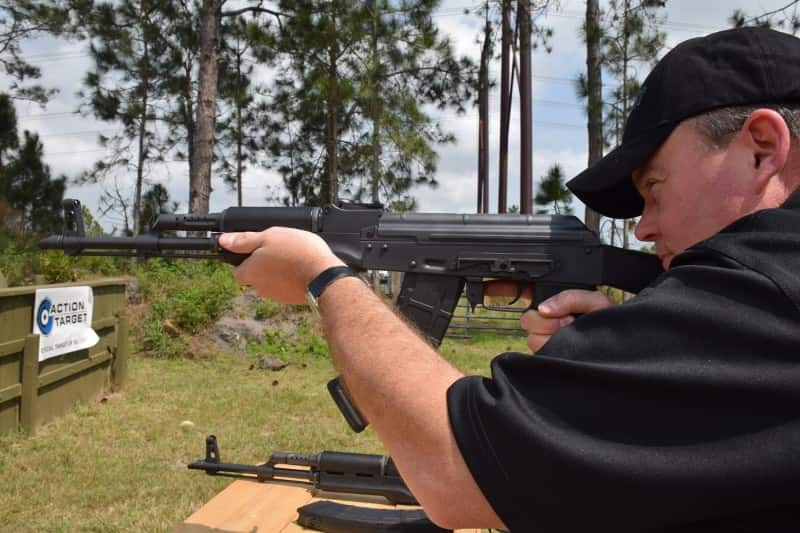 In 2015 they'll be offering a well-made 7.62x39mm AKM clone at a price point between bottom-of-the-barrel blasters and ultra-high-end, foreign-made guns. Their DDI47 uses a stamped, American-made receiver, an American-made barrel, and matching Hungarian parts. The barrel is finished using their ferric nitride caburization (FNC) process, which extends its service life by a third. The guns feature Hogue overmolded handguards and pistol grips.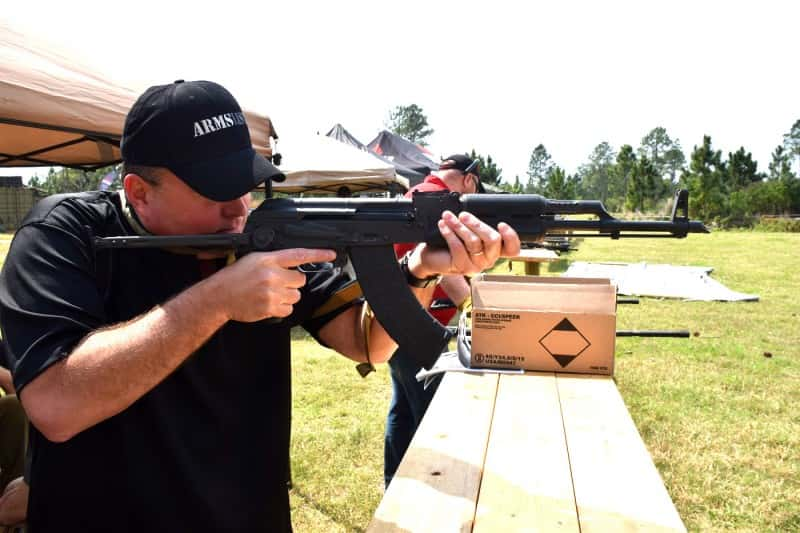 On the Big 3 firing line, the DDI AKs (offered with underfolding or non-folding polymer stocks) were reliable and pounded steel with ease. A model with XS Sights was also on-hand. It took a few shots to get used to the sights, but I found them very nifty. The new DDI AKs should be available from retailers shortly and will cost around $800. Their milled-receiver AKs have been incredibly well-received, and I expect the stamped guns to be no different.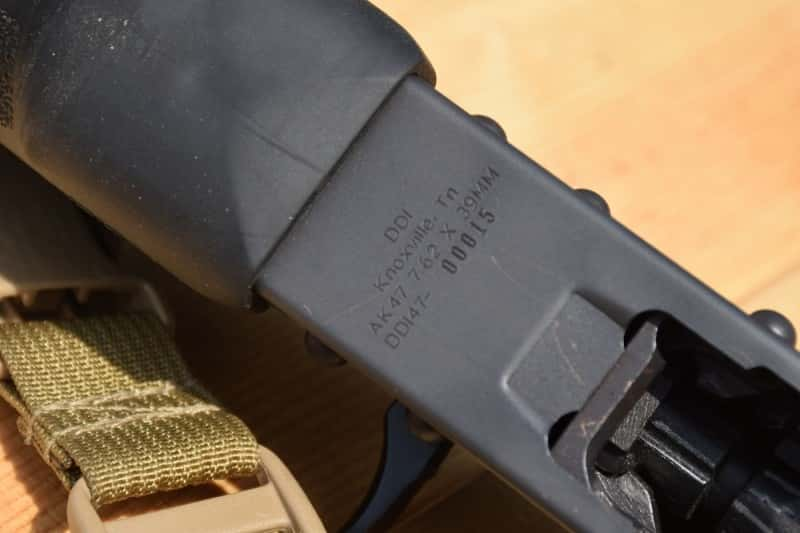 Images by Matt Korovesis
What's Your Reaction?