Firearm collectors and enthusiasts were struck by a bombshell recently when Rock Island Auction Company (RIAC) revealed the catalog for its September Premiere Auction, which includes an M1 Garand once owned by President John F. Kennedy.
Touted as one of the "most historically significant" M1 Garand rifles to ever be put up for auction, the gun was acquired by Kennedy during his time as a senator through the Director of Civilian Marksmanship (DCM).
"Since this rifle was issued to Senator Kennedy in 1959, well before he was elected to the Office of the President of the United States, this rifle could very well have accompanied him directly into the White House, " RIAC stated.
At the time the DCM—the predecessor of today's Civilian Marksmanship Program—issued rifles based on a lottery system, selling a few hundred to a few thousand firearms annually. One of those lucky few selected to receive a rifle just happened to be a young senator from Massachusetts—although Kennedy may have thrown his weight around to ensure that he did not receive a well-worn, run-of-the-mill gun.
According to the RIAC, Kennedy's rifle came from the Erie Ordnance Depot in Port Clinton and was actually a rifle made late in the M1 Garand's production lifetime. The Type 1 National Match M1 Garand then received a VIP treatment from a gunsmith attached to an Army marksmanship unit, Master Sergeant Raymond E. Parkinson. Parkison adjusted the trigger, added a glass-bedding compound to the recoil shoulders of the stock, and blued many of the metal parts.
Parkison later wrote to The American Rifleman that he had no idea who the rifle was ultimately for, until he received a thank you letter from Kennedy later in 1959.
"Colonel John K. Lee, Jr. has told me of the time and care which you took to accuratize and test fire the National Match M1 rifle, which I recently purchased," Kennedy wrote. "I do want to express my appreciation for your interest and attention in this matter and I am looking forward with pleasure to having an opportunity to use the rifle."



Having served in the US Navy—even earning a reputation as a war hero when his patrol boat was rammed by a Japanese destroyer in 1943—it is likely that Kennedy had a chance to familiarize himself with the M1 Garand before his purchase. Kennedy was also a life member of the National Rifle Association, which meant that the M1 Garand was highly sought-after by the NRA to display in its museum. In the 1970s, the rifle was temporarily housed at the NRA Firearms Museum's exhibit for firearms owned by US Presidents and other famous figures.
As for the quality, the gun is in excellent condition.
"Excellent overall with 99% of the original hand polished and blued finish still remaining with just some minor wear on the right side receiver rail, from the limited test firing it has seen," states the RIAC's item description in its September catalog. "The stock and handguard set are all in mint condition with 99% of the original hand rubbed finish/sealer with no handling marks or dings, with just visible cartouches."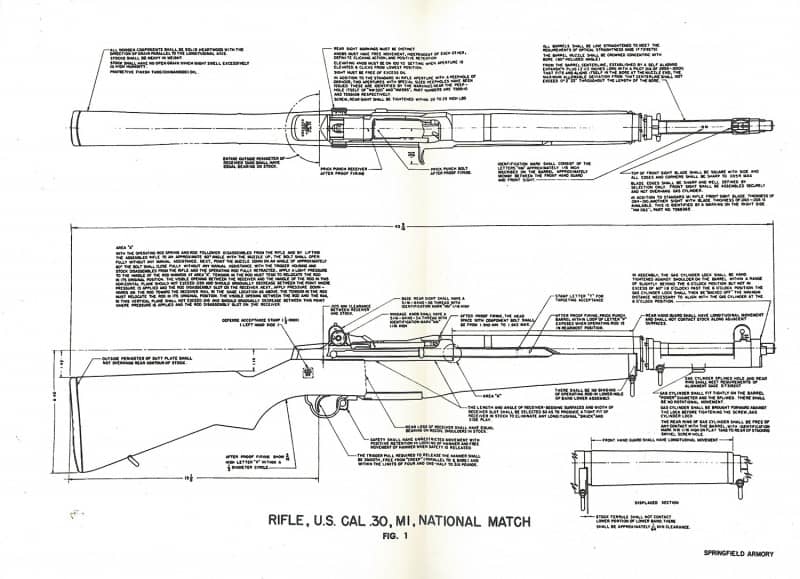 The RIAC expects the rifle will bring between $50,000 to $100,000 at auction. Other notable firearms in the auction house's catalog include a gold-washed Walther PP once owned by Waffen-SS General Karl Wolff, as well as a pair of lavishly decorated percussion pistols presented to the 10th Earl of Dundonald, Lord Cochrane.
Images courtesy Rock Island Auction Company
What's Your Reaction?