Many years ago, I was traveling with a small group of friends to a remote caribou camp in Northwest Territories. Also waiting for the skies to clear before boarding a float plane was a short and stocky stranger who had a friendly smile and an East Coast accent. After exchanging the usual pleasantries, but knowing only his first name – Tweed – I simply had to ask: "Have you ever been told you look a lot like Theodore Roosevelt?"
He laughed, nodded and then told me the rest of the story.
Tweed Roosevelt, shown in the photo above, was born in 1942, and he's the great-grandson of President Theodore Roosevelt. He was traveling alone on this adventure and had always dreamed of hunting caribou.
Tweed (his mother's maiden name was Tweed) is chairman of Roosevelt China Investments in Boston, Massachusetts, and is the president of the Board of Trustees of the Theodore Roosevelt Association.
Most importantly, Tweed is a great man, just like his great-grandfather. He loves the outdoors, is dedicated to conservation, and can handle a big-game rifle with skill.
P.S. In addition to finding a new friend on this adventure, I also found success on caribou (below). And during shore lunch one afternoon, I caught a few lake trout, too. It was certainly a trip I'll never forget.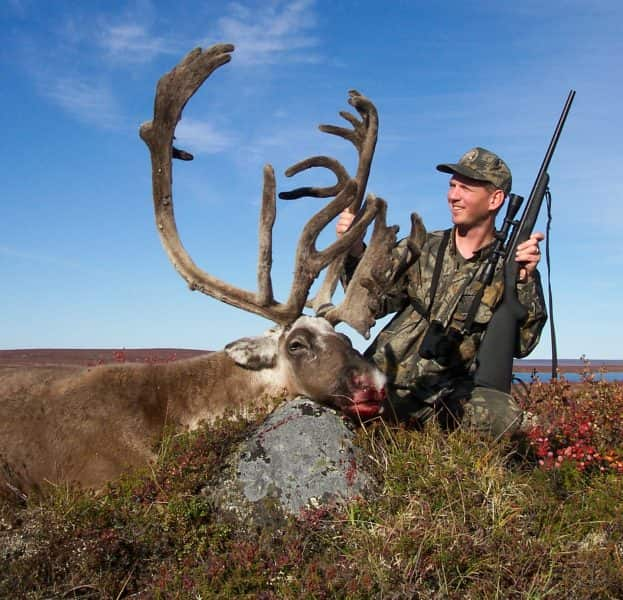 What's Your Reaction?