Deer hunters in Oklahoma had a season to remember this year, especially Travis Ocker, a bowhunter from Lawton, Oklahoma.
Ocker serves as a sergeant in the U.S. Army, and had been stationed at Fort Sill, which is located in Oklahoma. On November 12, after getting an opportunity to hunt for 5 straight days, Ocker arrowed the biggest non-typical buck taken by an Oklahoma bowhunter, and the second biggest non-typical ever taken in the state, according to the Oklahoma Department of Wildlife Conservation's Cy Curtis Awards Program.
Ocker's 28-point buck was officially measured last week by Boone & Crockett scorer George Moore, who scored the rack 245 2/8, just missing the state record, which measured 248 6/8.
Moore, however, believes Ocker's buck was in fact a state record at some point in its life.
"It had two other tines that were broke off, and I think if those wouldn't have been broke off, it could have very easily been the new state record," Moore told The Oklahoman. "These could have been tines that were 4, 5 or 6 inches a piece. It could have very easily added another 10 or 12 inches to it."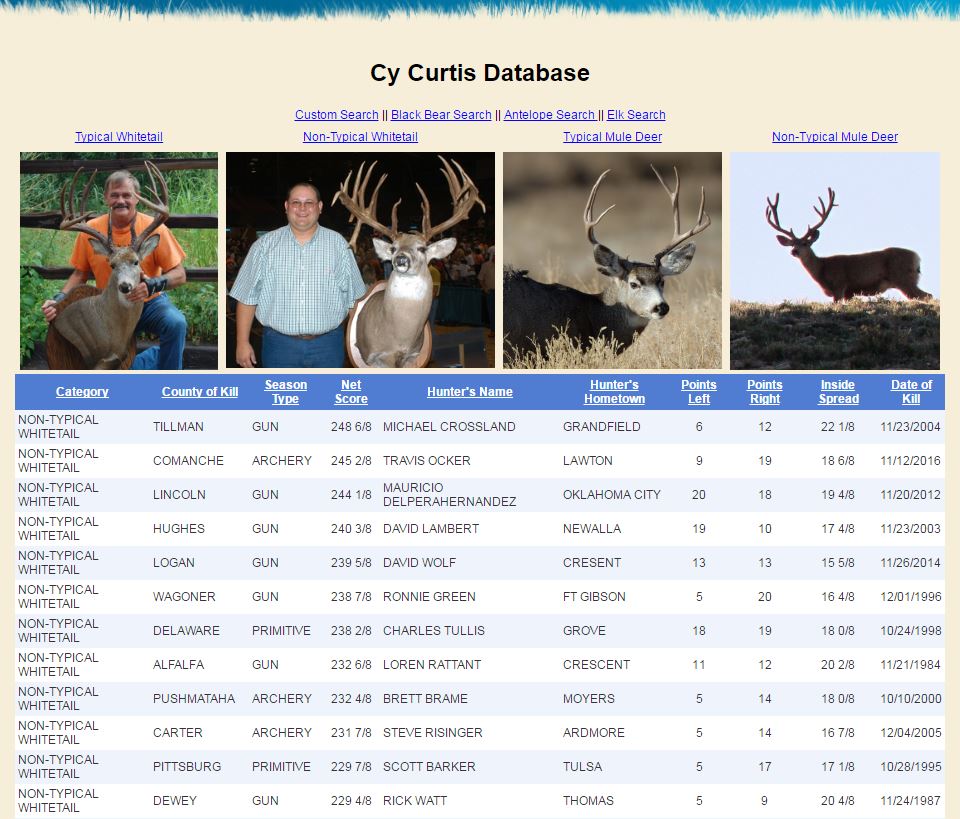 Ocker told the story behind hunting this studly whitetail, and how he wasn't the only giant buck in the area that day.
Ocker found a spot that reminded him of his home hunting turf back in Kansas, then set up shop in a tree that offered plenty of shooting lanes with just the right amount of cover. He claims he was covered by deer for 4 days straight, in particular a monster 10-pointer that finally gave him a shot on the 5th day, but Ocker missed.
Disappointed, Ocker turned to hang his bow up when he saw this giant buck moving away from him toward a bedding area.
"The first time I saw him, I almost fell out of my tree. I was that excited to see a deer like that. You see them in the magazines, but you can't express what it is like when you finally see one of those in real life."
Thirty minutes passed, when seemingly by the grace of God and favorable wind direction, the buck came right back down toward Ocker's treestand.
"It was pure dumb luck that the buck just happened to come right by and the wind was good for me. Everything just worked out."
Moore said this season was one of the best in memory for trophy bucks in the state. "This year, I have scored 12 Boone and Crockett bucks from the state of Oklahoma." That's pretty impressive!
None were more impressive, however, than Ocker's buck.
Image courtesy Facebook