What Is It?
For starters, the Great American Outdoor Show, Feb. 4-12, 2017, in Harrisburg, Pennsylvania, is the largest consumer sports and outdoor show in the world. But it's not just big. It's the place to go to check out thousands of outdoor products of all types. You can meet hundreds of outfitters to plan a future hunting, fishing, hiking or camping trip. The 9-day event is chock-full of other activities such as seminars, demonstrations, learning opportunities, banquets, competitions and even the NRA Country Concert. In short, it's a complete vacation opportunity. The best part is that it's open to everyone.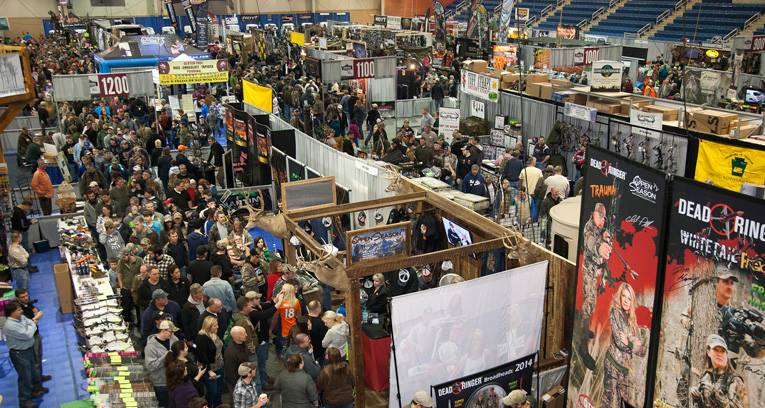 What You'll See
The Great American Outdoor Show features themed exhibit halls for Archery, Boats, Fishing, Hunting Outfitters, Outdoor Products, RVs, and the Shooting Sports. Those halls will be filled to the gills with more than 1,100 exhibitors. You'll be able to buy products at the show if you like, although guns have to be picked up offsite or shipped. Click here for an event map.
Times & Tickets
The show is open weekdays from 10 a.m. to 7 p.m., Saturdays 9 a.m. to 7 p.m., and Sundays 10 a.m. to 5 p.m. It'll cost you $14 to get an adult in for the day ($6 for kids), and multi-day ticket discounts are available.
Location
The Great American Outdoor Show takes place at the Pennsylvania Farm Show Complex near Harrisburg. Second Amendment-loving trivia fact: Approximately 900,000 NRA members live within 300 miles of the Show Complex, so you'll have plenty of good company.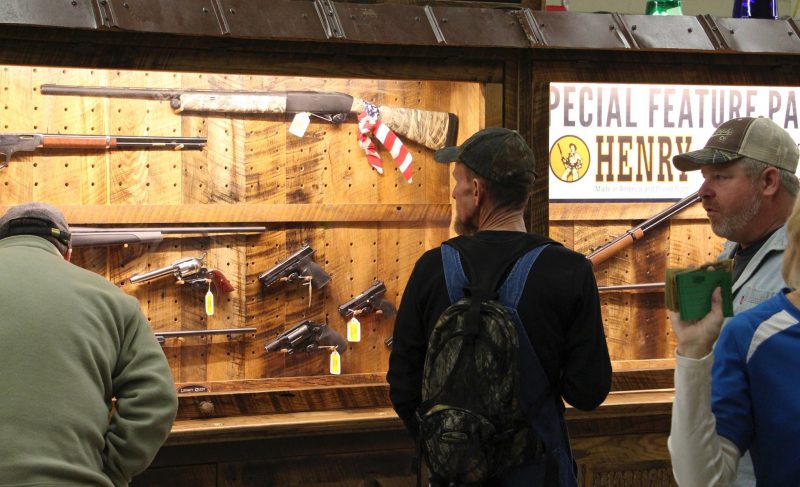 By The Numbers
The Great American Outdoor Show covers 650,000 square feet of indoor space. To put that in perspective, that's about 162 McDonald's restaurants. Put another way: You could park 5,648 full-size pickups on the exhibit hall floor – if you're really careful. That's a lot of outdoor gear!
Approximately 200,000 people will be attending the Great American Outdoor Show over 9 days. Need a hotel? Click here. You'll also find campgrounds nearby if you prefer to rough it.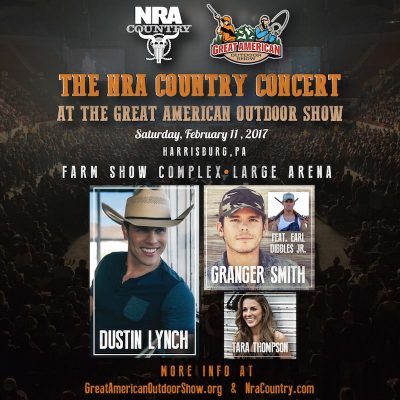 You can rock out with 7,600 of your closest friends at the NRA Country Concert featuring Dustin Lynch, Granger Smith and Tara Thompson.
The Great American Outdoor Show generates an estimated $80 million in economic impact for the Harrisburg area. Talk about buying American!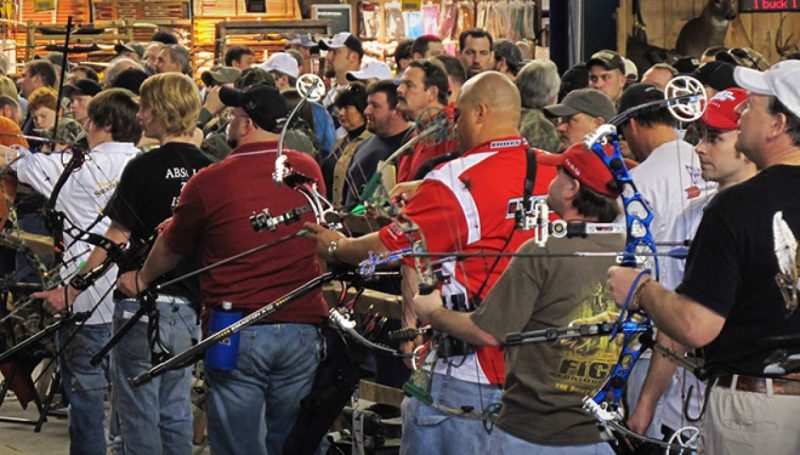 Put Your Shooting Skills To The Test
Check out the 3D Bowhunter Challenge and test your skills navigating the dynamic 3D-course for an opportunity to win trophies, prizes, and most importantly, bragging rights. If you're not ready to compete, sign up for one of the dozens of skills classes throughout the week.
Four-Legged Fun
Did you know that the world record for dock dog jumping is 25 feet? Among many other activities, you'll be able to watch (and enter if you've got an athletic dog) events where dogs jump from docks, perform extreme vertical jumping, and race in speed retrieve contests.
Food & Prizes
A must-do event is the NRA Foundation Sportsmen's Banquet. It's scheduled for Saturday, February 4, starting at 6:30 p.m. It's a fun evening filled with food, socializing, raffles, and a live auction – all to raise money for the NRA. Who knows? You might win gear or even guns.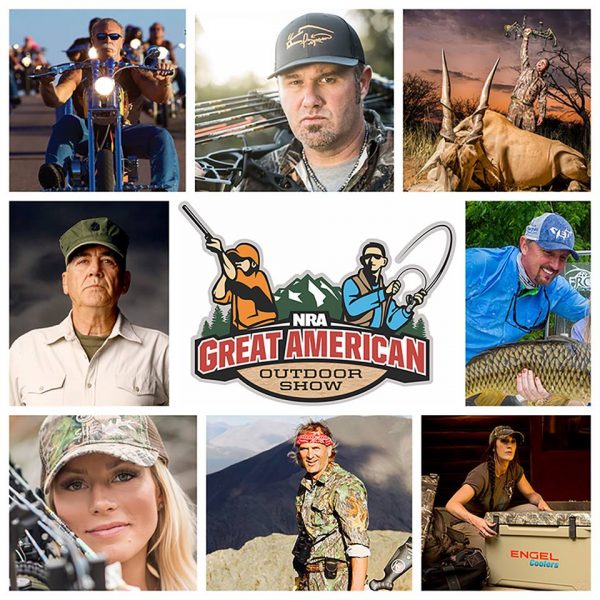 Celebrities
Not only will you have plenty of opportunities to meet outdoor celebrities, but you can also learn from them. Check out the dozens of seminars and classes, many of which are taught by the folks you see on TV.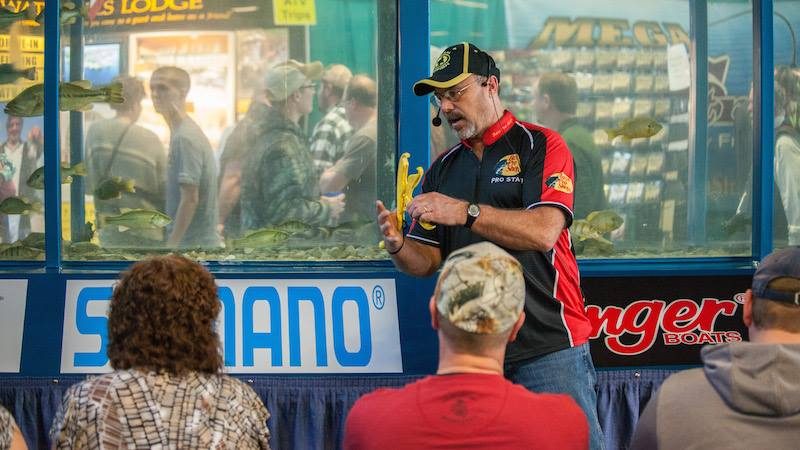 For more information on this outstanding outdoor show, visit www.greatamericanoutdoorshow.org.