Must-See Video: Dirt Bike Rider Learns a Tough Lesson About Having a Spotter
OutdoorHub Reporters 02.07.17

Buckle up, because this is going to be one hell of a ride!
This video shows the moment a dirt biker, riding the Qatar dunes in the Middle East, attempts a big jump and gets a heart stopping surprise in mid-air. Does he land the big stunt, or end up with a helmet full of sand? Keep scrolling to find out!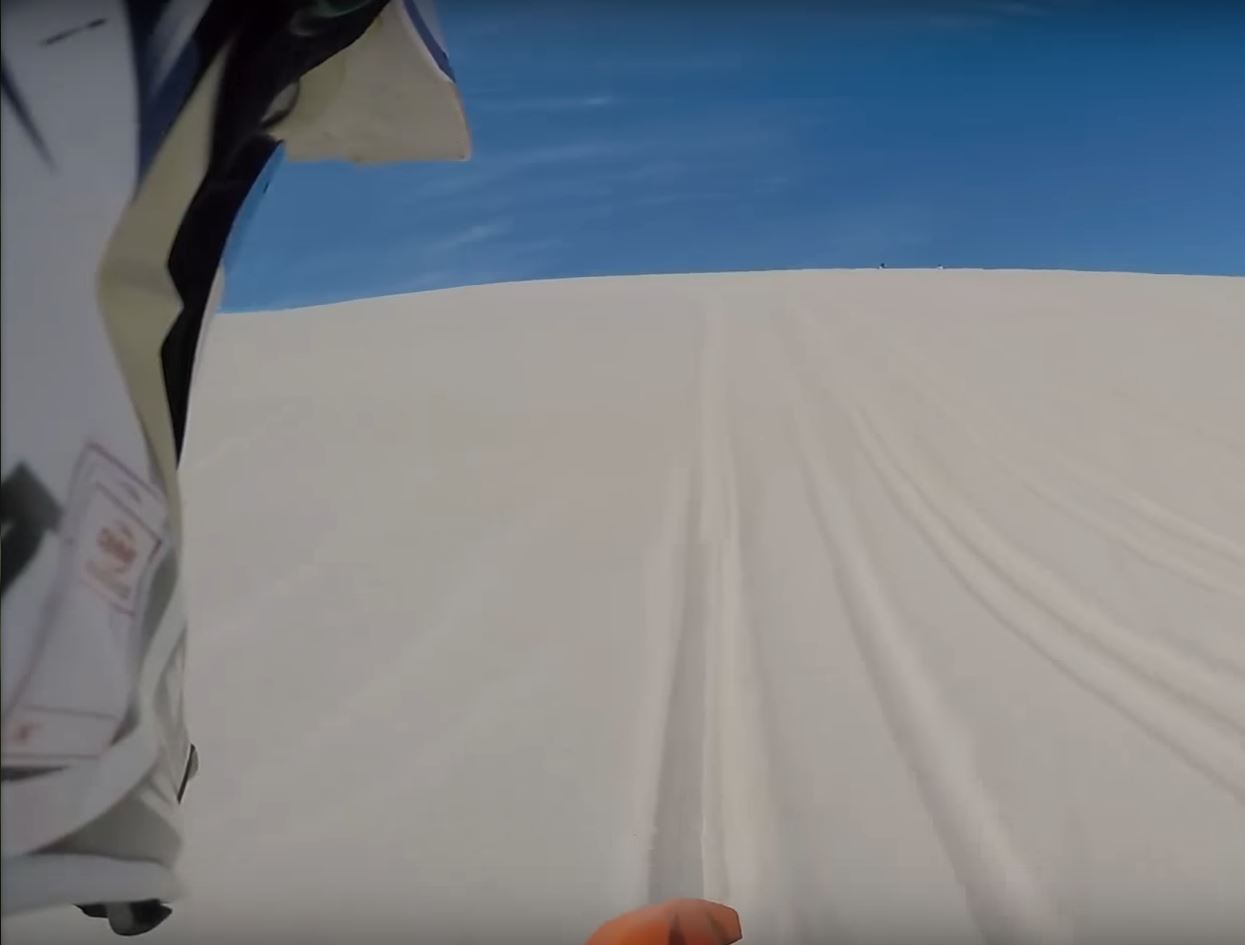 Here is the rider approaching the jump. At this point, the rider can't see what's on the other side of that hill. His buddies were supposed to be on top looking out for any potential danger, but they must have fallen asleep on the job. . .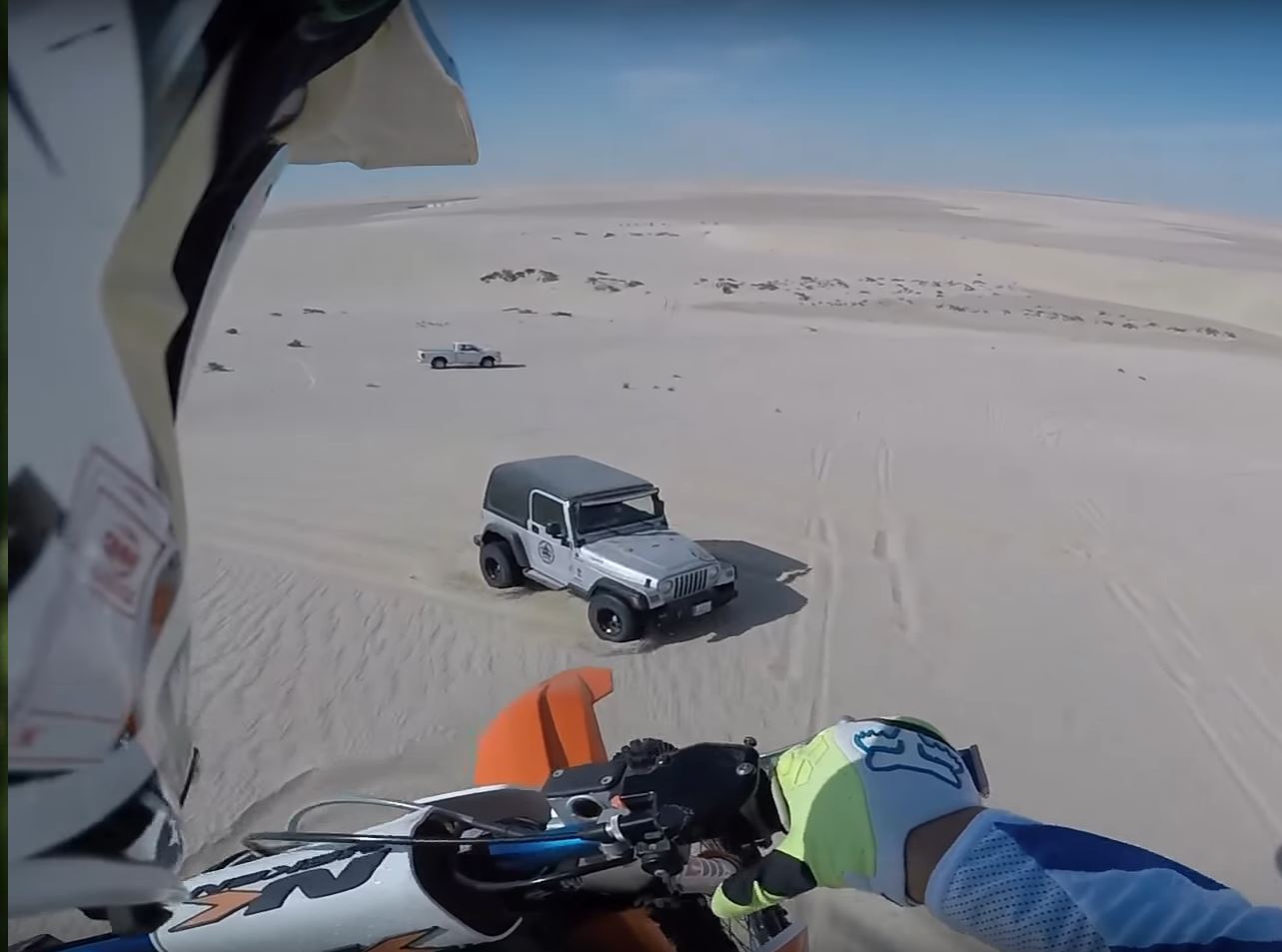 The rider soars through the air, and makes a terrifying discovery when he looks down at his landing spot. In the same moment the rider hits the sand dune, a Jeep comes out of nowhere, suddenly facing the rider head on. The rider finds himself helpless, heading straight for a crash landing into the Jeep's windshield. That's going to be a rough landing. . . or will it?
Check out the video below to see how the rider made it out of this one (language warning):