Heartlandia Interview: Blacksmith and Firearms Maker Daniel Casey
OutdoorHub Social 02.16.17

We interviewed blacksmith and gun maker Daniel Casey, owner of Casey Arms, known for the History Channel's Iron & Fire, now featured on a new episode of the web-series Heartlandia. He's an old fashioned craftsmen who values hard work and craftsmanship, and it really shows in his work.
Q: What got you into blacksmithing and metal working?
A: I've always had a love for weapons. As a kid I was a regular at our County library and read every book on pioneers, the frontier, and black smithing I could get my hands on. Also my grandmother owned an antebellum plantation in Liberty Mississippi that has been in our family since the 1850s. I think that our visits to Mississippi every year being surrounded by history and quality craftsmanship really lit a fire in me to be a craftsman.

Q: Do you have any advice for someone looking to get into blacksmithing themselves?
A: You Tube is over flowing with great how to videos. I did not have this avenue when I was learning, but I would say that it is invaluable for todays student of the craft. My favorite A to Z book on the subject is "The Art of Blacksmithing " by Alex W. Bealer. I believe its available on Amazon. For seriously interested individuals I invite them to come take one or all of our classes. Check out the class schedule on our Facebook at CaseyXArms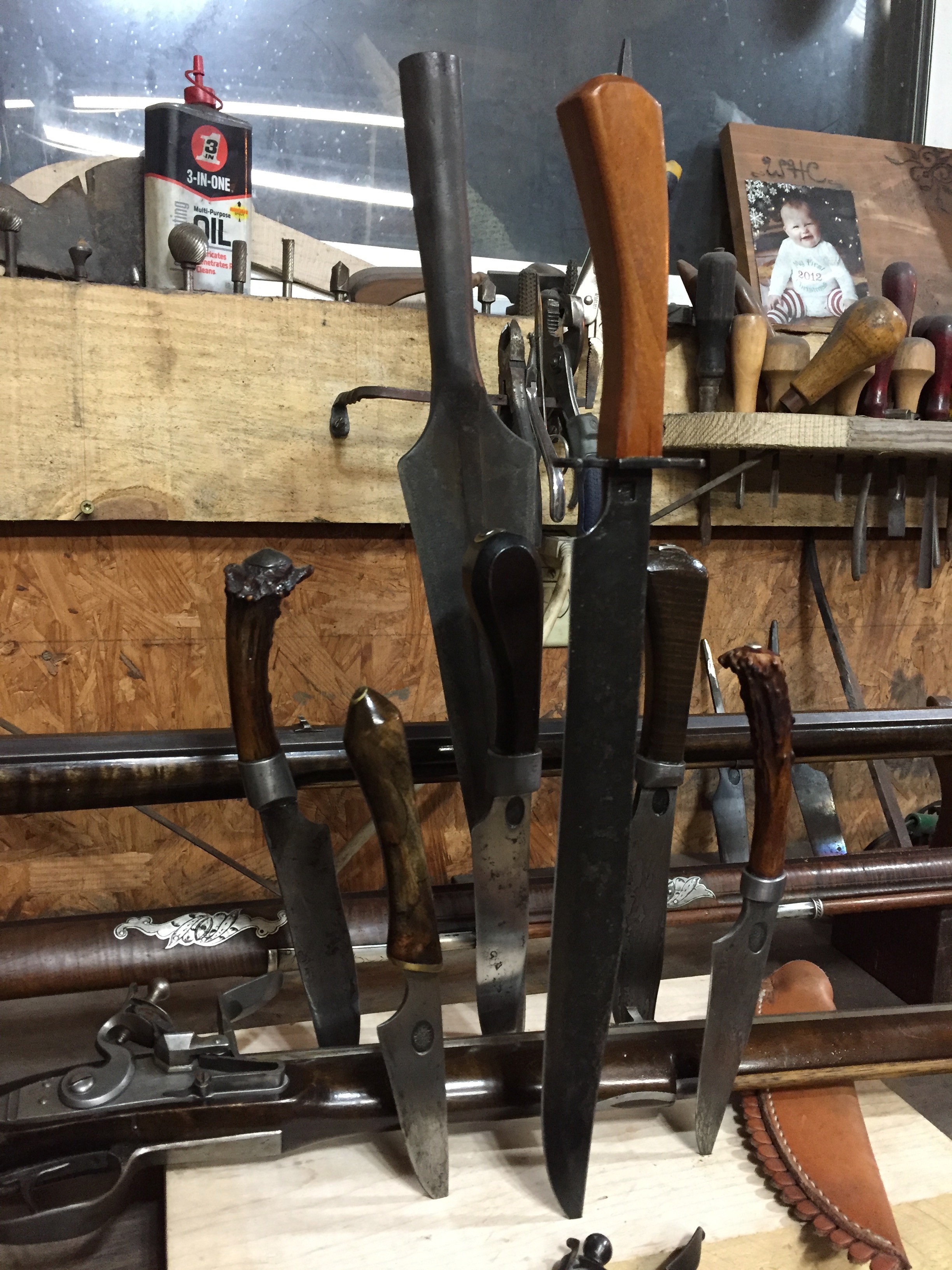 Q: How well did Gunner Scott do forging his own knife?
A: Gunner did great in the Blacksmith shop. I think he and I share a love of weapons in general. I could definitely see the Marine in him because he wasn't afraid to swing that hammer.
Q: How do your flintlocks compare to the original historic pieces? Are they more durable or accurate due to advancements in metal working?
A: I like to say that my rifles could sit next to an original in a museum and no one could tell the difference. The exception is that you can pick up my rifle and hunt any where on the planet traditionally with confidence in its craftsmanship.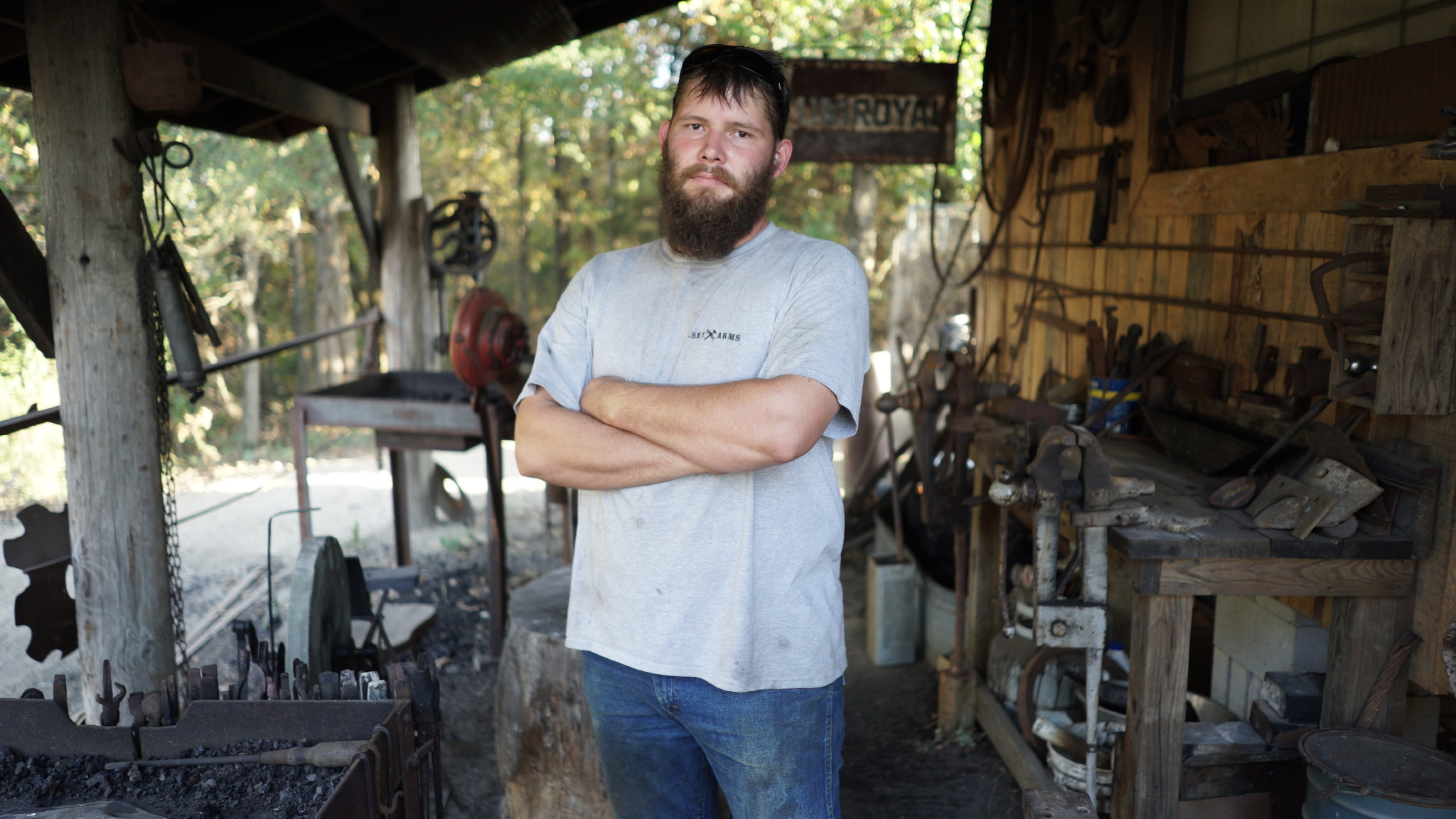 Q:We know that you do all the metal work yourself, but do you also make rifle stocks yourself?
A: I absolutely do the wood or stock work as well. I enjoy it just as much as the iron work but almost have to completely change my train of thought because wood is not nearly as forgiving as Iron.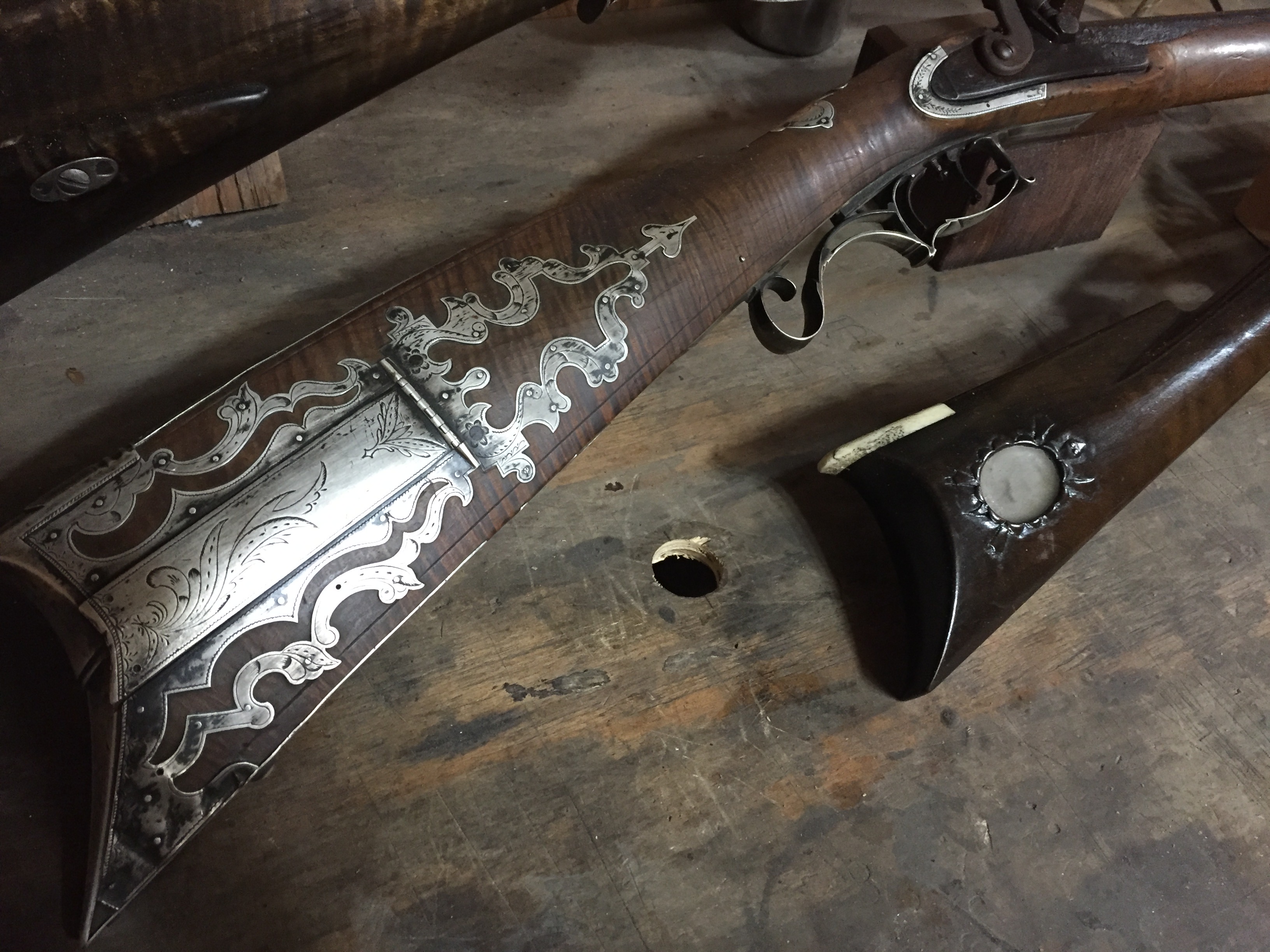 Q: What values do you think define those in the Heartland?
A: Respect. I believe that is the word that best defines us. Respect for our Creator, Our Flag, and our fellow man. I think that we share the belief that when guns are outlawed, only the outlaws will have guns. That our government is For the People, Of the People, and By the people. That nobody owes us a handout or an education. That by faith, and hard work there are no limits no matter your creed or color. That America though flawed she may be, Is still the greatest country on the planet and we remain proud and thankful to be Americans.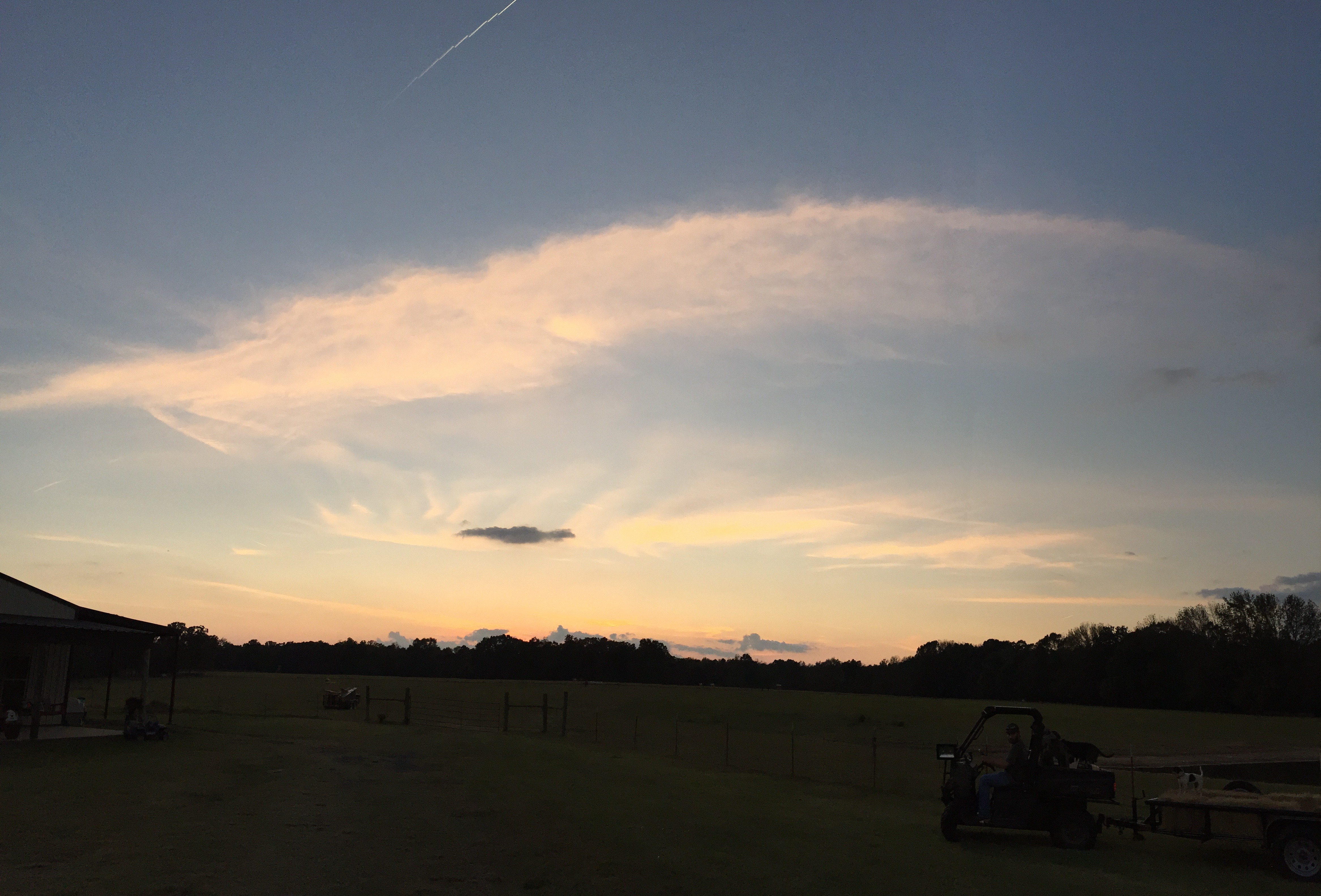 Q: Have you ever hunted with a Flintlock? Do you have any advice for someone looking to start hunting with a flintlock?
A: Yes, Ive hunted with my own rifles for nearly 15 years now. They are deadly and efficient when used properly. My advice for anyone just getting into traditional hunting is practice, practice, practice
Q: Are your creations meant to be used or do you consider them more works of art?
A: Without question they are meant to be used. I always tell my knife customers to get some blood on it! The art aspect is just a bonus in my eyes.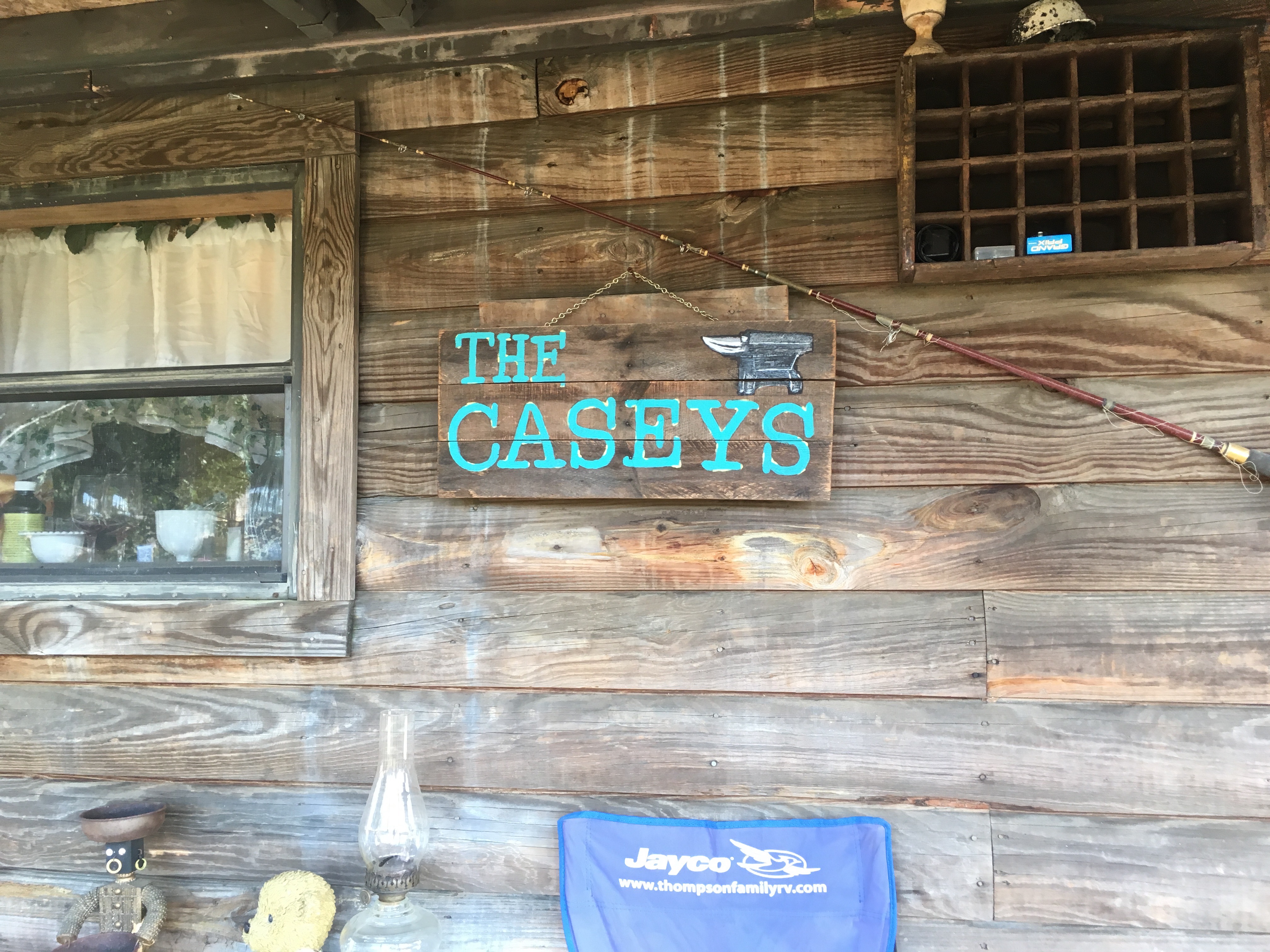 Q: How is business at Casey Arms these days?
A: We are currently maintaining a steady flow of orders and consider ourselves blessed daily.
Q: Who can shoot better – You, Jonathan, or Gunner?
A: Lol. I must remain neutral on this point. But if Gunner wants to find out, He is welcome anytime, Ill set up a good old turkey shoot, and we will find out who can hit the target. He did hit dead center on his first shot with a flintlock though so there's no telling.
You can watch the full episode of Heartlandia featuring Daniel Casey below