Edwin Evers: On the Eve of the 2017 Bassmaster Classic
Edwin Evers 03.21.17

Editor's Note: We're pleased to announce that professional bass fisherman Edwin Evers is OutdoorHub's newest contributor. Edwin is among the B.A.S.S. circuit's elite anglers, and having earned the title of Bassmaster Classic Champion last year, he's among the best of the best in the world. OutdoorHub visitors can expect to see a couple of blogs from Edwin each month. He'll not only talk about bass and bass fishing, but he'll offer glimpses into the personal and professional life of a competitive fisherman. When he's not on the tournament trail, for example, Edwin grows pecans in Oklahoma, where he lives with his wife Tuesday, daughter Kylee and son Kade. Right now, however, he's preparing to compete in the 2017 Bassmaster Classic on Texas' Lake Conroe, with the opportunity to become only the third person ever to win back-to-back titles.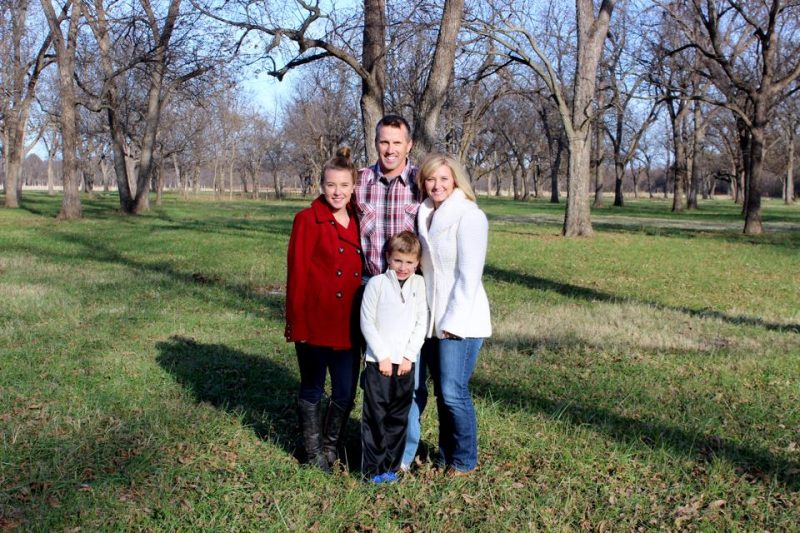 First off, I'd like to say that I'm very excited to have my blog appear on the OutdoorHub website. It's certainly a great opportunity for me; and I hope visitors to the site come to enjoy it as much I know I will enjoy putting it together.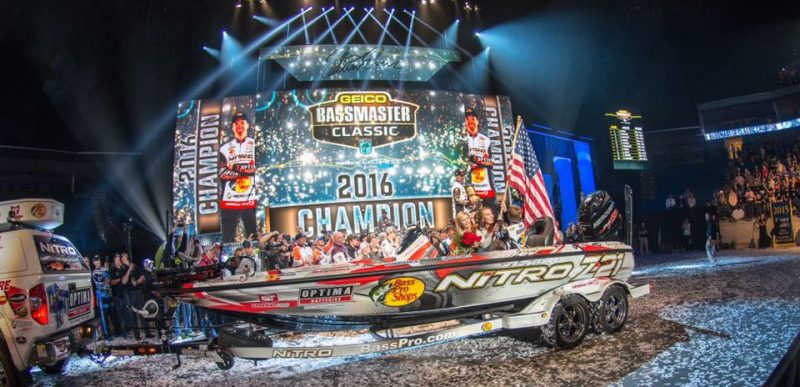 This Friday, March 24, I'll fish the first day in what I aim to be 3 days of competing in my 16th Bassmaster Classic. Every bass angler knows it's the most prestigious of all bass fishing tournaments, and winning the Classic in 2016 was like a dream-come-true. In fact, it's what I dreamed about ever since I caught my first bass on Lake Stockton in Missouri when I was 8 or 9 years old.
My parents weren't big fishermen by any means; I don't know that they fished much at all actually. But it's something that I got wrapped up in at an early age, fishing farm ponds. So, I asked my folks for a guided fishing trip for my birthday. And on that day on Stockton I caught three bass – on a big three-blade buzzbait, which had enough lift that I could actually retrieve it with my Zebco 33. I was hooked from then on out.
I was also lucky enough to continue fishing, even when my dad's job as a plant manager took us to different places. When we moved to Texas, I talked him into buying a Bass Tracker V17 with a 40-horsepower outboard. He kept it in a slip on Lake Bridgeport, so when I'd get off the school bus, I'd take it out and go fishing – even before I was old enough to drive.
Just before my junior year we moved again, this time to Illinois where I got a job at one of the biggest Ranger dealerships in the country – Bedford Sales in Morris. I swept floors and wiped down boats. I think I mostly had to wipe off my own drool marks because I wanted one so badly. Best of all I got to know the owner, Mr. Sam Rosefky. He'd take me fishing, and I learned a lot from Sam, and from working at the store. I even got to meet some of my fishing idols, like Hank Parker and Guido Hibdon, when they'd come in to do a store promotion. Sam is still a great friend of mine, and I appreciate everything he did for me.
I'd attracted the attention of a few college football programs during high school, which in a way, opened another door. On campus visits I'd also check out what sort of fishing was available, and when I saw that Lake Texoma was just a few miles away from the Southeastern Oklahoma State University campus – well that sort of sealed the deal. I ended up playing football for only a couple of years, though, because I won a fully rigged bass boat during my second year. That got me to thinking that I could make a lot more money fishing than I ever would playing football. And that's the beginning of the path that got me here – on Lake Conroe – today.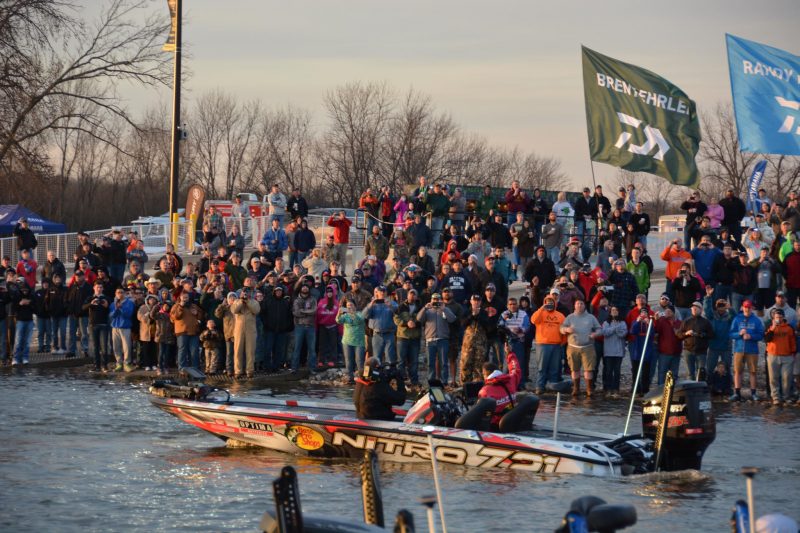 I love this lake. I've been in four events here and have done pretty well, so I have some confidence going into the Classic. I expect most bass will be spawn/post-spawn, and that the key, like always, will be to figure out what the majority of big fish are doing. The lake doesn't have a lot of fish-holding structure – no grass to speak of, some off-shore brushpiles, and A LOT of boat docks – docks make up about 90 percent of the lake's cover. So, it's going to be a power-fishing kind of a deal.
There's been some talk about repeating as Champion, and yes, I think about it some. But not nearly as much as other people do. I had one guy ask me what I thought my chances were. I said, "Man, that's a silly question. Of course, I think I'll win. That's why I'm here. I want to win."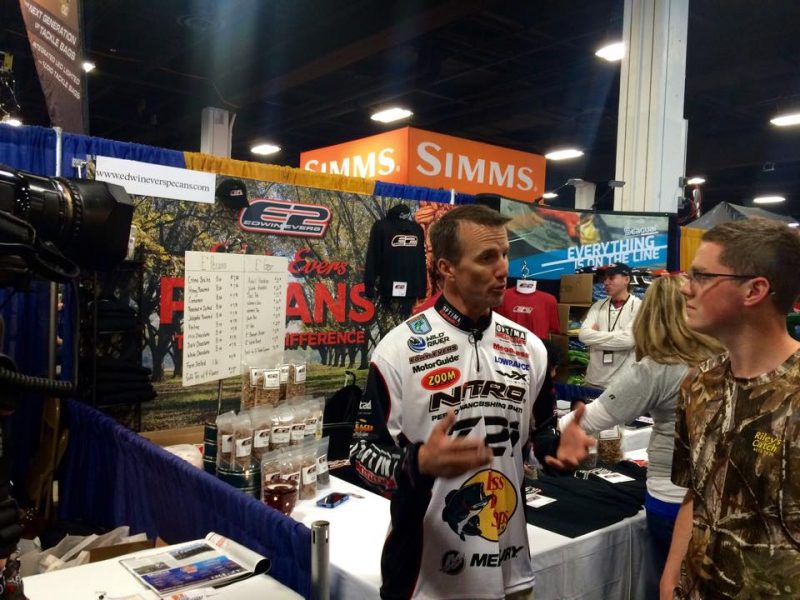 I'm also excited about the event itself. The weigh-in will be at the beautiful Minute Maid Stadium in Houston, and I think it will be the largest outdoor expo we've ever had. This will be the fourth year that my E2 Oklahoma Grown Pecans will have a booth there, and it's always so fun. People stop to talk to my wife, Tuesday. And I try to swing by when I can to say hello to the folks. It's just a lot of fun. If you're reading this, I hope you can make it there.
Wish me luck this weekend at the 2017 Bassmaster Classic!