Heckler & Koch Issues Statement; Head Chairman and CEO Norbert Scheuch Forced Out
OutdoorHub Reporters 08.29.17

According to a press release issued by Heckler & Koch, the German gun manufacturer is making some personal changes in the leadership department.
The release, which can be read in entirety below, states that Chairman of the Executive Board and Chief Executive Officer Norbert Scheuch has been dismissed from his position by the supervisory board. The press release also mentioned that Wolfgang Hesse, the current sole Executive Board member, would be stepping in to fill Scheuch's place until his replacement is appointed.
Here's a screen shot of the press release from H&K: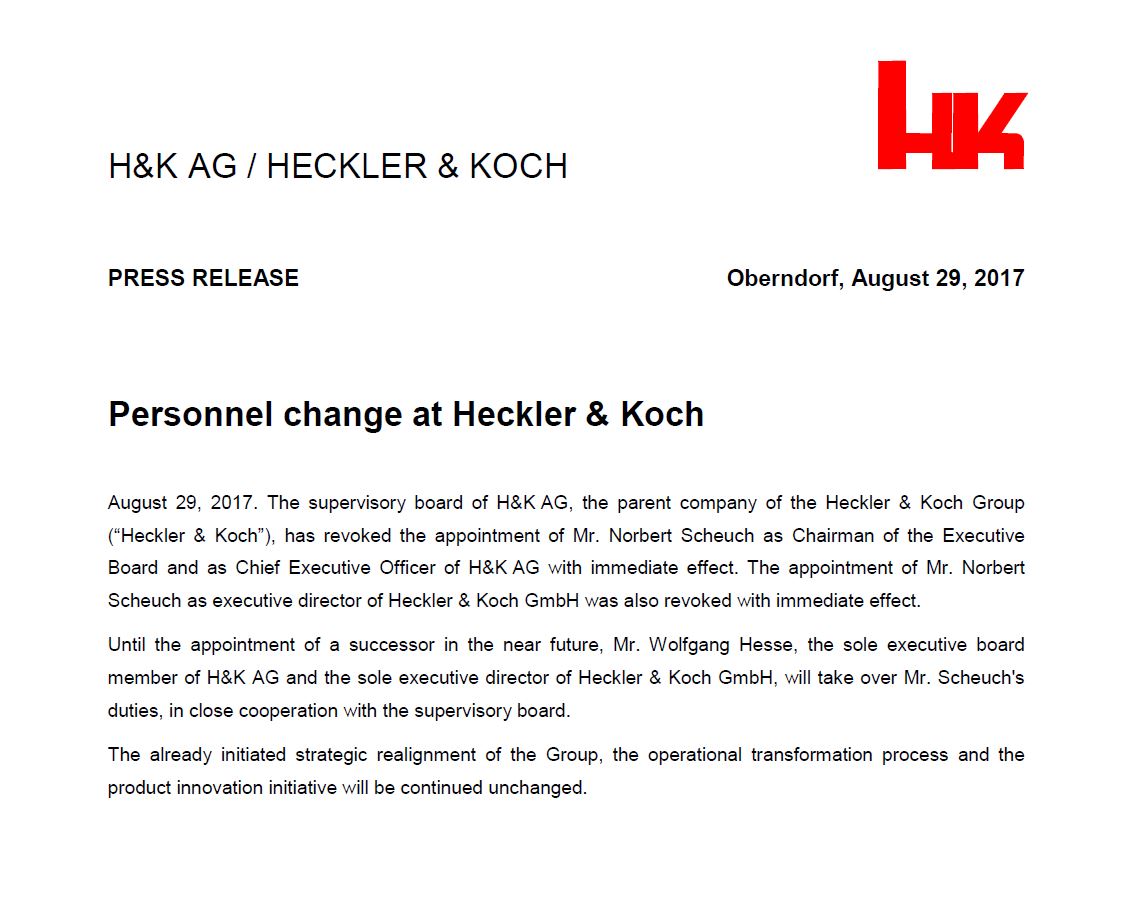 This news comes at a rather interesting time for the company, as it's already in the process of building a brand new factory in the U.S. and hopes to expand/build relationships with the U.S. military and civilian gun markets.
With a big push towards a new market on the horizon for the German gun maker, they better get any management issues straightened out now, so whoever steps into the role Sheuch left behind can steer the company in the right direction.