Video: New York Man Left Bloody and Bruised After Being Attacked by Rabid 10-Point Buck
OutdoorHub Reporters 10.02.17

A man in Troy, New York, is receiving medical treatment after he was violently attacked by a 10-point buck, which later tested positive for rabies.
According to WNYT News, the man was simply taking out his trash one evening, when he was suddenly overwhelmed by an unsettling feeling of something standing behind him.
When the man turned around, he was met by a 10-point buck coming right toward him, and he knew something bad was about to go down.
The buck reportedly slammed the man into the fence that lines his yard, and that's when his neighbor, Richard Belschiwinder, came strolling down the street.
"I looked over here and there was a 10-point deer with some guy in the corner of the fence here," Belschiwinder recalled. "Literally horns down, hit the guy and drove him into the corner of the fence," he continued. "You could hear [him hit] the fence that's how hard he hit him."
The man being attacked picked up a couple couch cushions he originally had earmarked for the trash, but instead, ended up using them to protect himself from a rabid deer.
The struggle lasted several minutes, until Belschiwinder says he managed to pull the man out of his yard, at which point the deer also fled the scene. It hopped over a series of fences through the alley, and then disappeared.
Here's a screenshot from the CBS 6 News video, showing the mans injuries: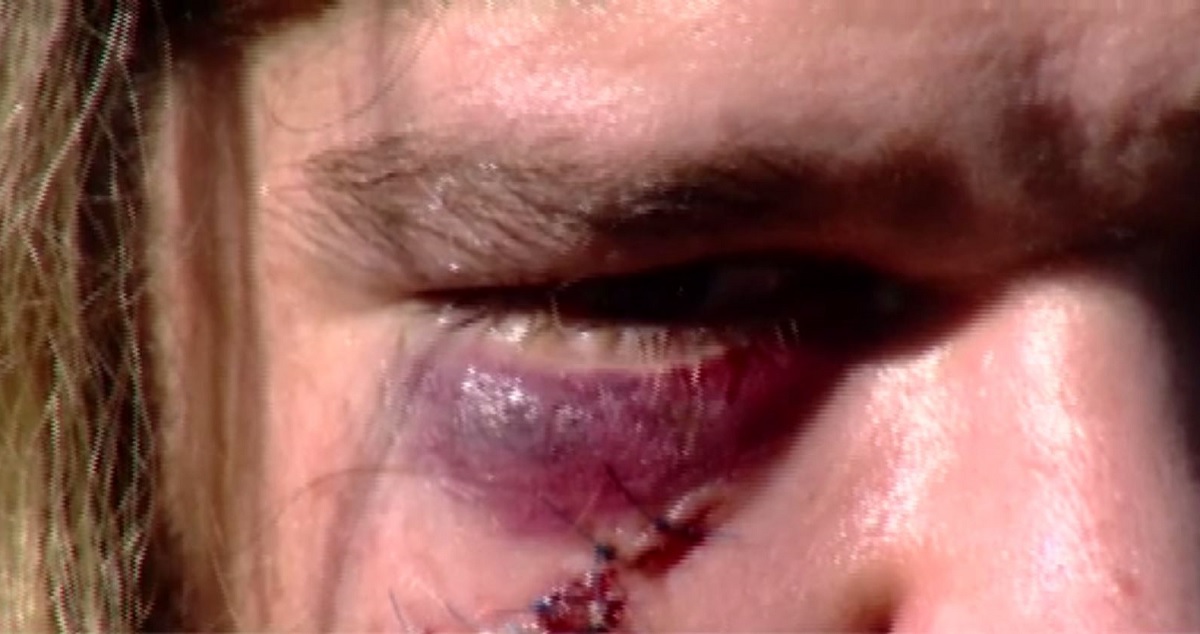 Michael Clark, the Region Four Wildlife Manager for the Department of Environmental Conservation, later caught up with the deer, but it was already dead.
"The deer wandered off from the scene and it ended up going into a gated enclosure with an eight-foot-high fence," said Captain Caifa, Regional Captain for Region Four.
"The deer couldn't get out, started doing circles, hitting the fence and just stressed itself out until it expired," he said.
The deer was reportedly removed for testing by DEC.
With all the news of rabid deer spreading like wildfire, we figured now is as good a time as ever to point out these 9 ways to survive a zombie deer apocalypse – enjoy! Oh, and good luck.