Video: Could This '360 Degree Tree Swing' Change the Treestand Game Forever?
OutdoorHub Reporters 10.09.17

We saw this cool "tree swing" recently, and it's got us totally rethinking the everyday treestand . . .
Tim Bell, of McAlester, Oklahoma, says he invented these nifty treestands, which he calls "360° Tree Swings,"  and we think they look pretty awesome!
It's a completely rotational treestand that allows a hunter to rotate around 360 degrees without barely moving a muscle. Based on the video, this treestand sounds whisper quiet, and even looks comfortable to sit in!
The rotation feature is great not only for expanding your shooting zones, but gone are the days where hunters are confined to a tiny area with little room to stretch, which can be key during those all-day sits!
One thing we also noticed: The top section of this treestand could also be used as a deer hang after a successful hunt: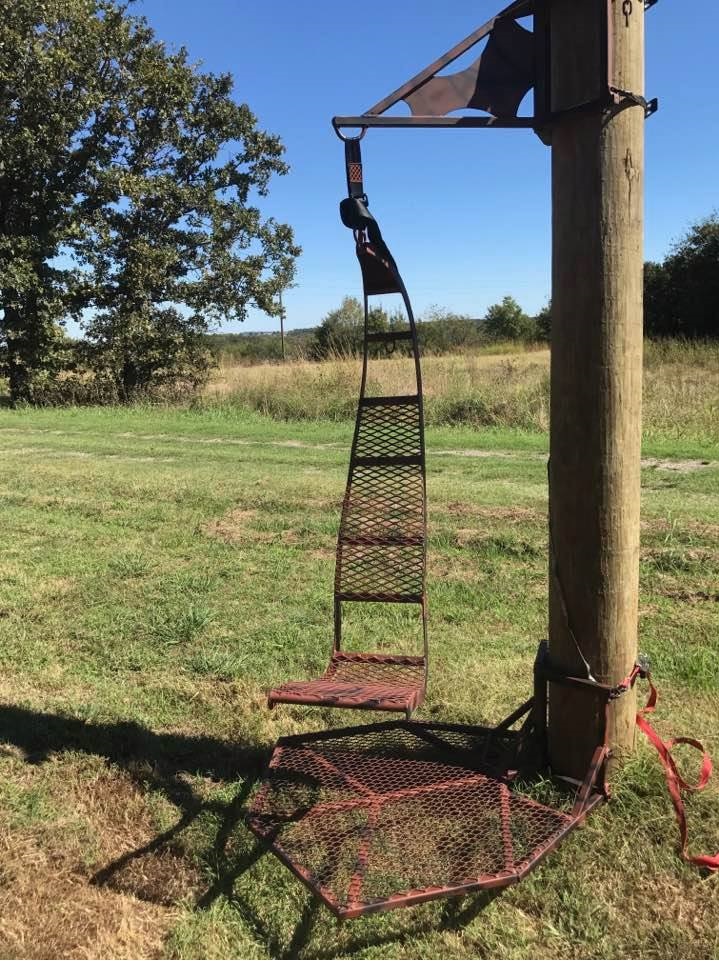 You can see a demonstration and what makes these stands so unique in the Facebook video below: