Video: Live News Cast on a Recent Mountain Lion Sighting Hilariously Interrupted by House Cat
OutdoorHub Reporters 10.16.17

When live TV provides material like this, we just have to give a standing ovation. 
Here's what happened: Fox 13 reporter Scott Madaus was in the middle of a live segment reporting on a cougar sighting somewhere near Hernando, Mississippi. 
Once Madaus introduced his news item, he turned around at the scene where the cougar had apparently been spotted, and was hilariously upstaged by an innocent house cat just minding it's own business, with the well-timed caption underneath it reading: "LARGE CAT SPOTTED."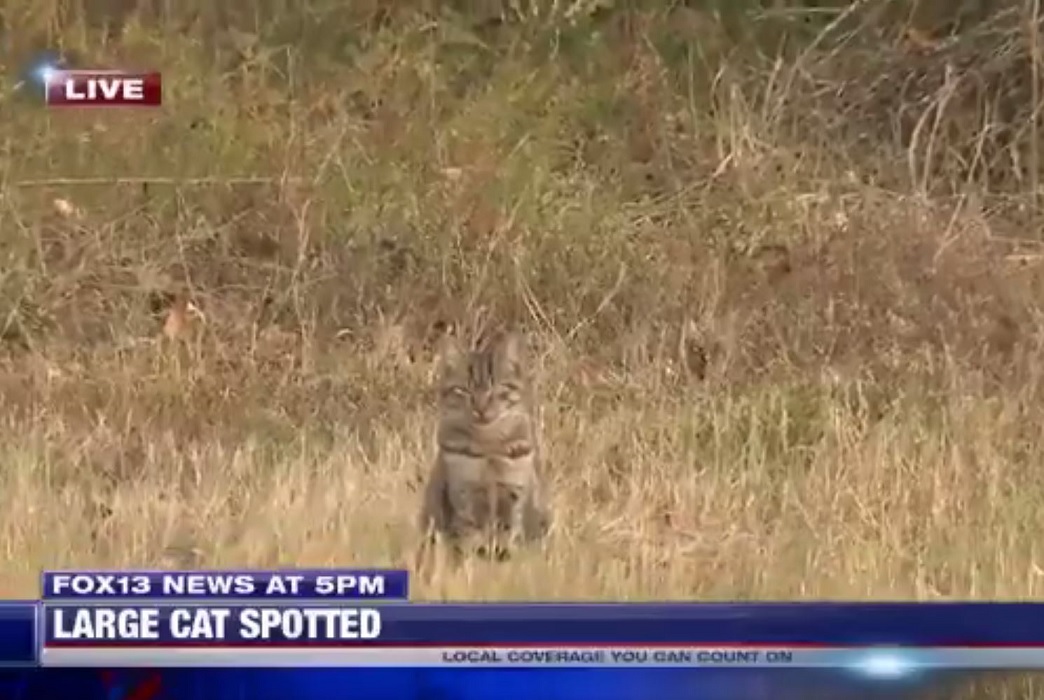 The best part though, was how Madaus was trying to bring the conversation back to the cougar sighting, and the cameraman just kept the cute little kitten right in the center of attention – and Twitter had a field day with it:
Love how the camera zoomed and just stayed on the cat for the whole segment for no good reason.

— Eric Apricot (@EricApricot) October 13, 2017
"…and that's not it. That looks like a house cat." 😂😂😂 good times @scottmadaus https://t.co/UTzQgDhtL4

— Derick Waller ABC7NY (@wallerABC7) October 13, 2017
Super-deadly critters are hunkered down, waiting for their chance to destroy the lives of Americans! https://t.co/F9YMpGMKnn

— Mike Sloan (@murkymudrat) October 14, 2017
Madaus himself chimed in later offering his explanation:
Yup… Popped out from some brush right before my tease

— Scott Madaus FOX13 (@scottmadaus) October 14, 2017
You have to give credit where credit is due, so we applaud Mr. Madaus for staying in stride during live TV, however, this cat just totally stole the show. Stay classy kitten.
Here's the video
RUN! pic.twitter.com/IBvPqMw6LL

— Lindsey Monroe (@WxLindseyFOX13) October 14, 2017