About a year ago, we brought you the amazing story of hunter Ashlee Lundvall. To no one's surprise, she's still harvesting game for the table, and a video of Ashlee posted recently on the Mossy Oak Facebook page caught our eye, so we simply had to share it with you.
As you can see in the photo below, Ashlee recently tagged a cow elk. On Facebook, the caption for her photo read:
"Our persistence paid off- finally got the job done this morning! So incredibly thankful for this harvest and the meals it will provide for my family. So proud to be a hunter!"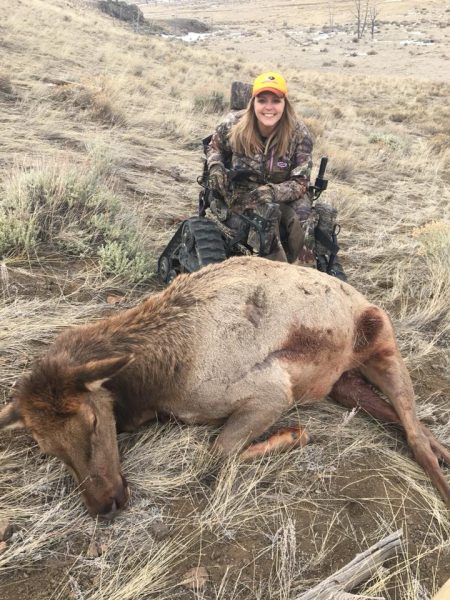 Nice job, Ashlee!
And that video we mentioned earlier? Check it out below; be sure to turn up the volume to hear the chair powering the elk across the ground. The Action Trackchair is the real deal!