Franklin Armory Introduces Short Barrel 'Firearm' With Standard AR Stock and ATF Approval
OutdoorHub Reporters 01.11.18

According to the NFA an SBR is any firearm with a buttstock that has a rifled barrel of less than sixteen inches, or an overall length of less than twenty six inches. The total length is measured in the extended position. However, Franklin Armory found a shocking loophole. 
As part of the new Reformation line of patent pending NRS firearms, the first SKUs in the Reformation line feature a non-NFA configuration with an 11.5″ barrel and a conventional stock as shown in the press release below: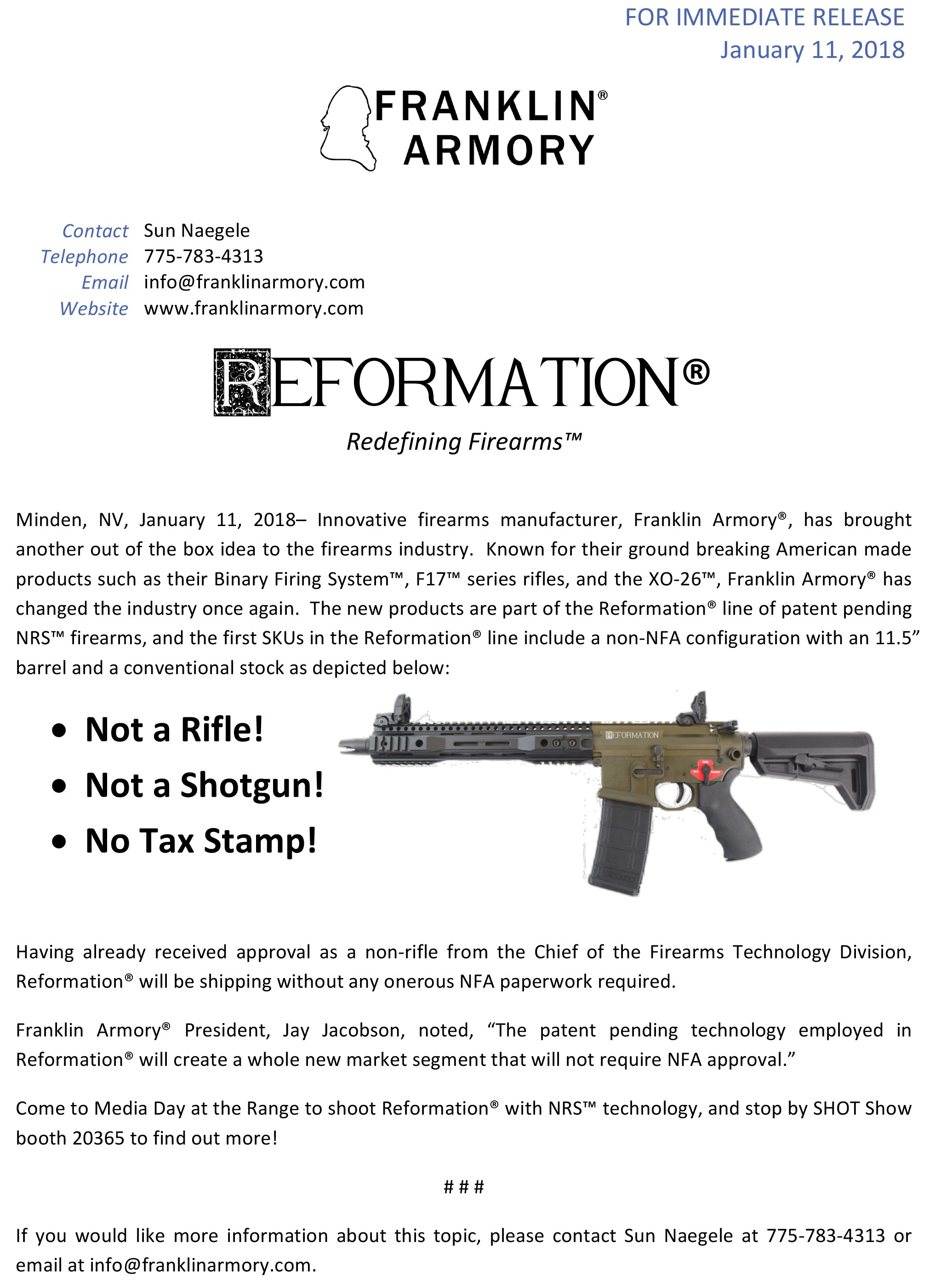 If that just sent you for a loop, and you find yourself scratching your head wondering how they got this approved, you're not alone . . .
However, SHOT Show is only days away at this point, and we're definitely going to pay Franklin Armory a visit while we're out there. We'll find out everything you need to know, and update you with more information.
It's also worth pointing out that Franklin Armory pioneered the NFA loophole trend with their XO26 and then a few years later with binary triggers.