The New Franklin Armory 'Reformation' Line Looks Like an SBR, But Doesn't Need a Tax Stamp
OutdoorHub Reporters 01.11.18

According to the NFA an SBR is any firearm with a buttstock that has a rifled barrel of less than sixteen inches, or an overall length of less than twenty six inches. The total length is measured in the extended position. However, Franklin Armory found a shocking loophole with their new Reformation line.
As part of the new Reformation line of patent pending NRS firearms, the first SKUs in the Reformation line feature a non-NFA configuration with an 11.5″ barrel and a conventional stock as shown in the press release below: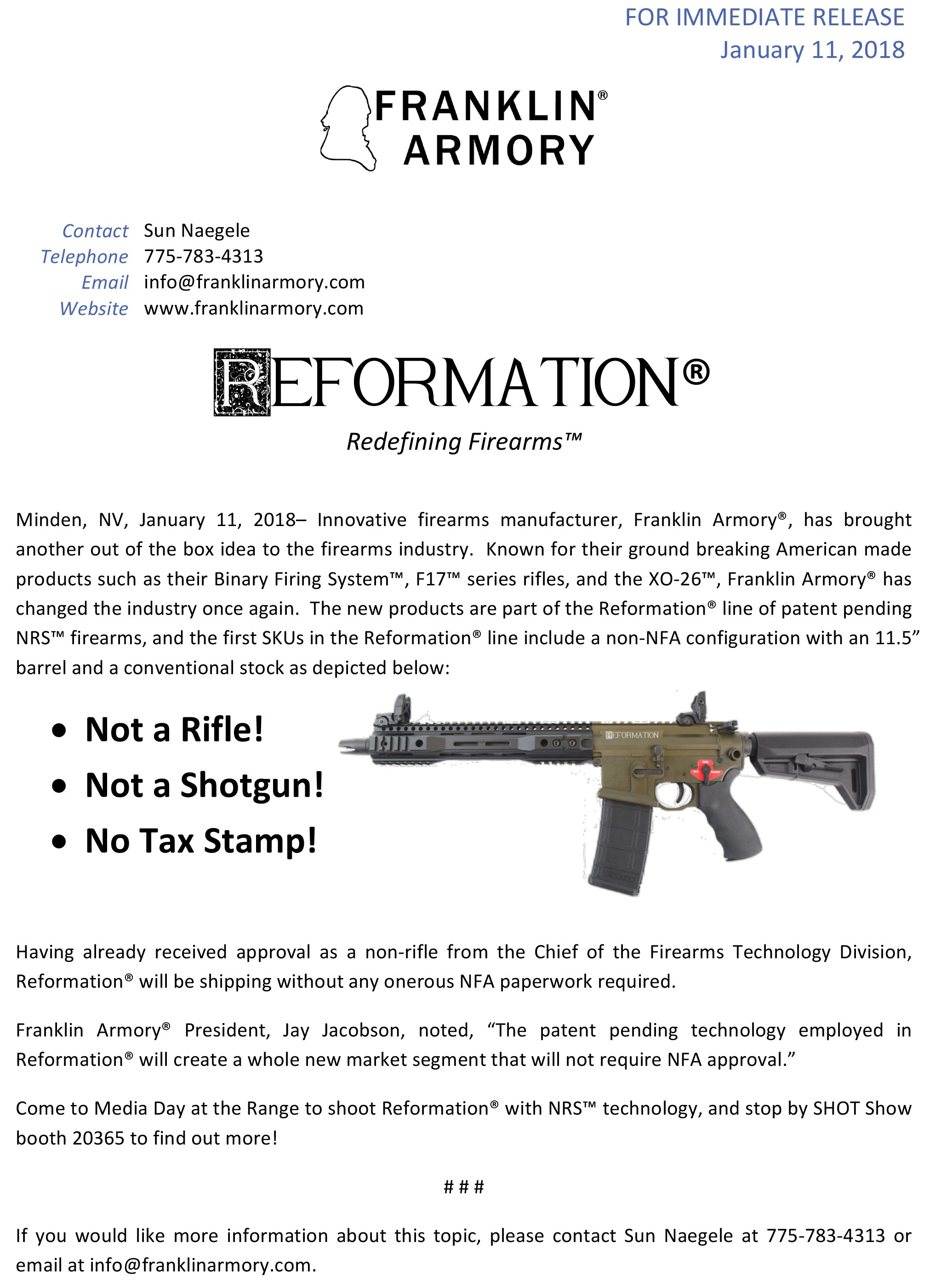 It's worth pointing out that Franklin Armory pioneered the NFA loophole trend with their XO26 and then a few years later the binary triggers.