Capt. Eric Haataja of Big Fish Guide Service has seen just about everything when it comes to freshwater fishing, but even he was surprised recently to witness a German brown trout that had jumped from open water onto the ice of Lake Michigan near Milwaukee, Wisconsin. Check it out below; be sure to turn up the volume on the Facebook video to hear Eric's commentary.
FYI: Eric is one of North America's best multi-species freshwater fishing guides, and loves pursuing monster German browns and steelhead in the harbors of Lake Michigan.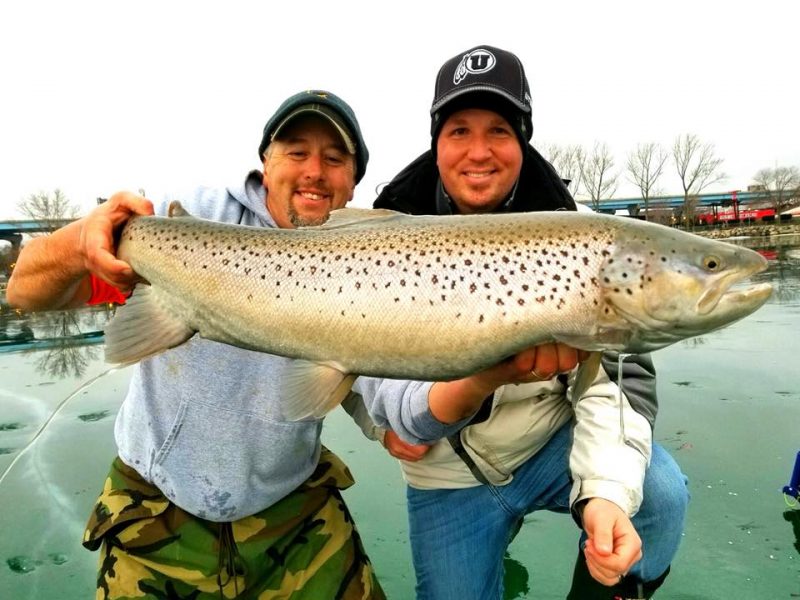 If visiting the Midwest is an option for you during winter, you might be interested in a giveaway Eric is running this week. This Friday, Jan. 19, 2018, he's picking two winners for a free ice fishing guide trip. You can learn more about his guide-trip giveaway by watching the video below. Good luck!