Here's a collection of some of the unique things we found at SHOT Show 2018 Industry Day at the Range. 
We saw this dog that was ready for anything. He was also rocking ear protection, which is super important for our four-legged friends.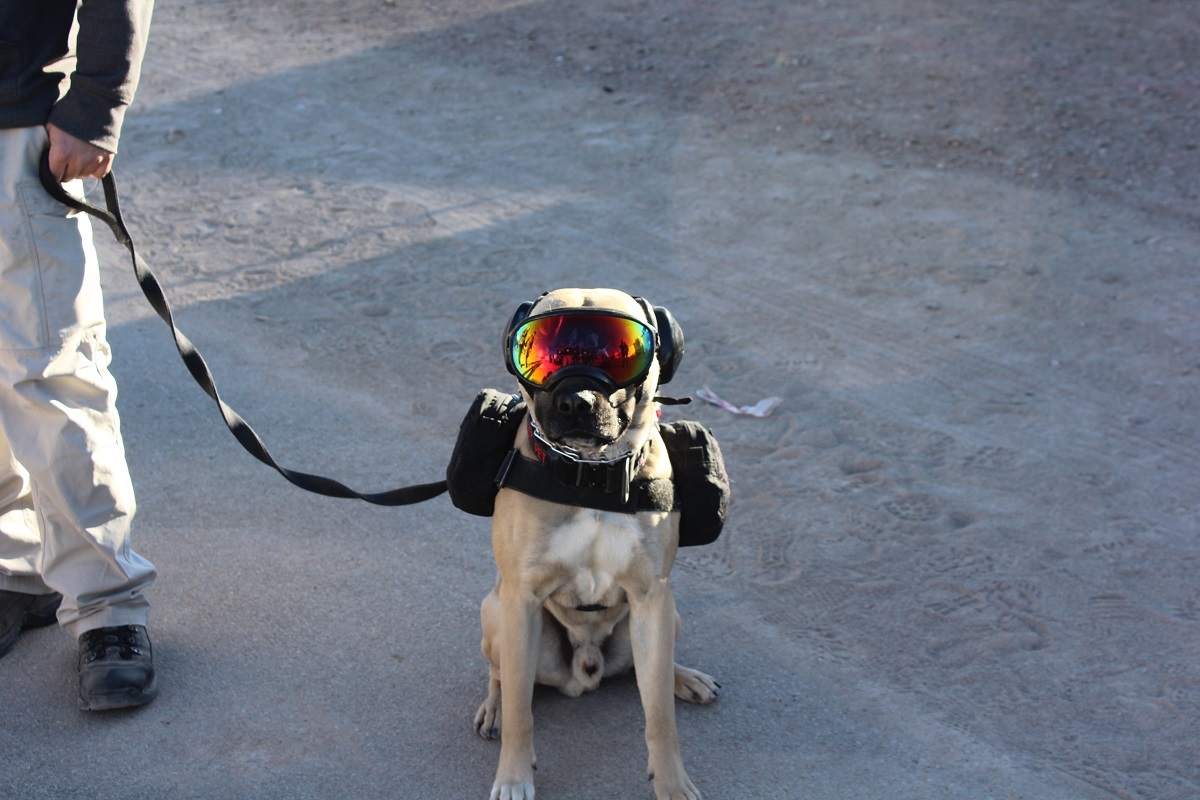 2. We got a chance to shoot some production versions of the Desert Tech MDR in .308 and .223. This was one of the few guns that lived up to the hype at Range Day. They were incredibly accurate, and the bullpup design aided in off-hand shooting. The ergonomics were on par with an AR platform gun, and the weight balance was equally impressive.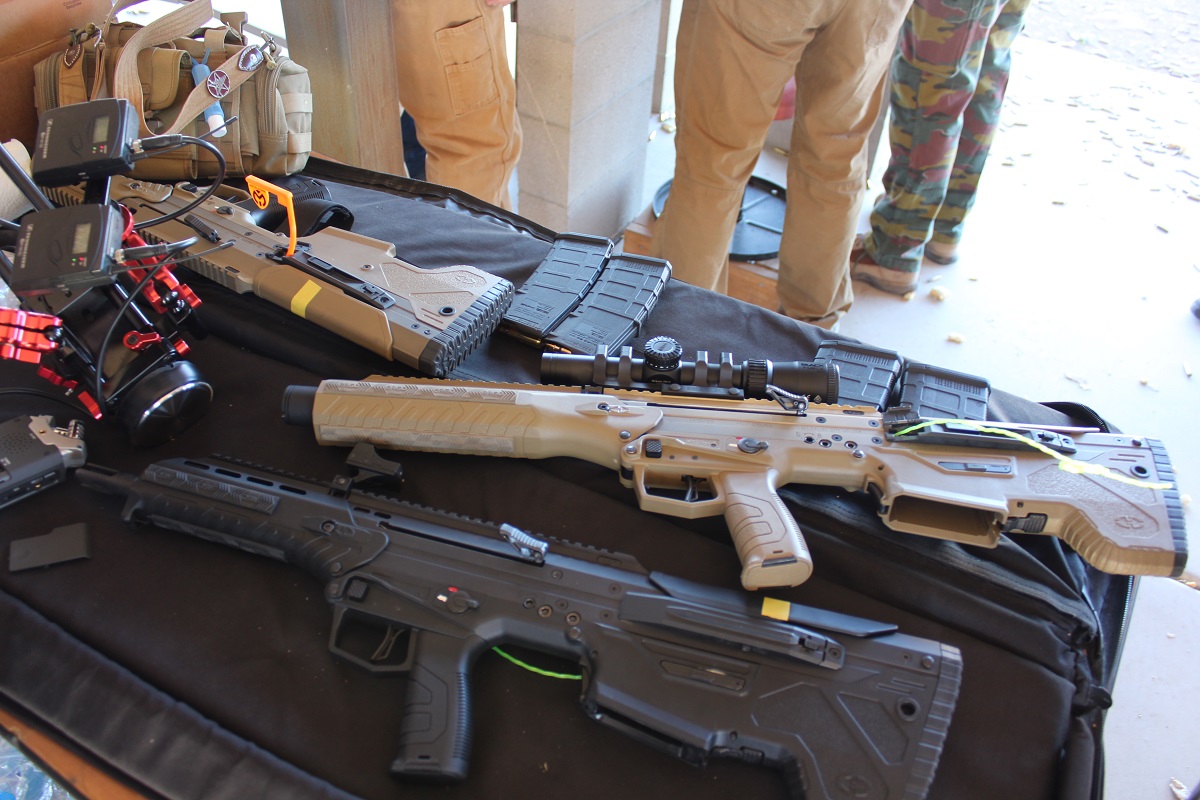 3. The Hudson H9 Suppressed was a blast to shoot. It performed just like the unsuppressed version, but it was much more pleasant to shoot.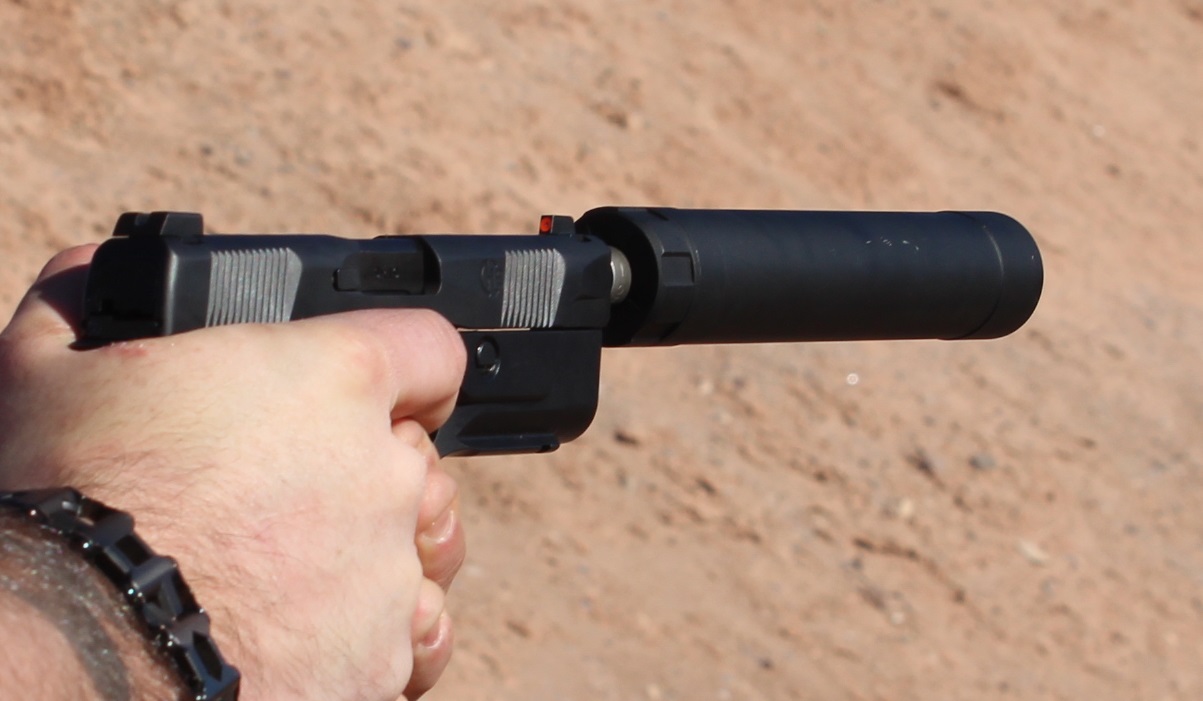 4. Here's the new round everyone is releasing ARs chambered in; it's great for reaching out and touching your target because it stays super sonic past 1,000 yards.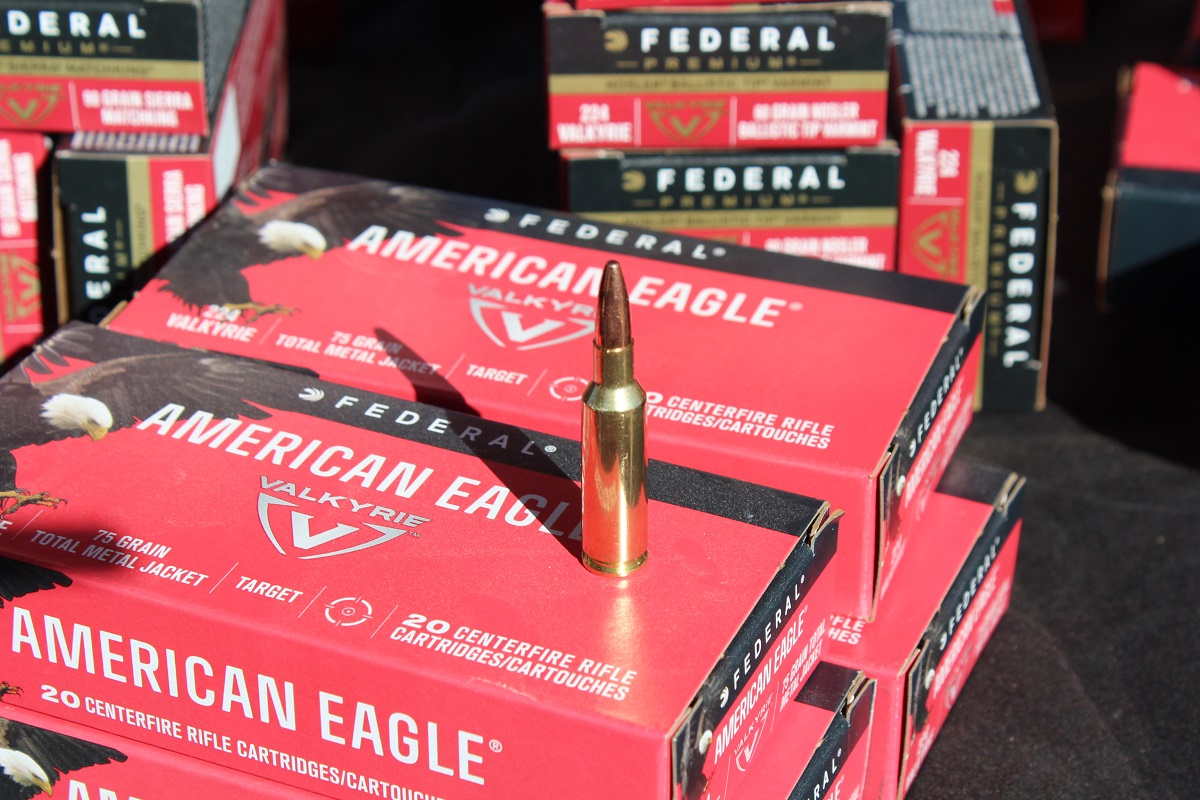 5. The Mossberg 590M and various capacity magazines were a huge hit at Range Day. They came at the mag fed shotgun market hard with double stack magazines that are unique to the pump gun space.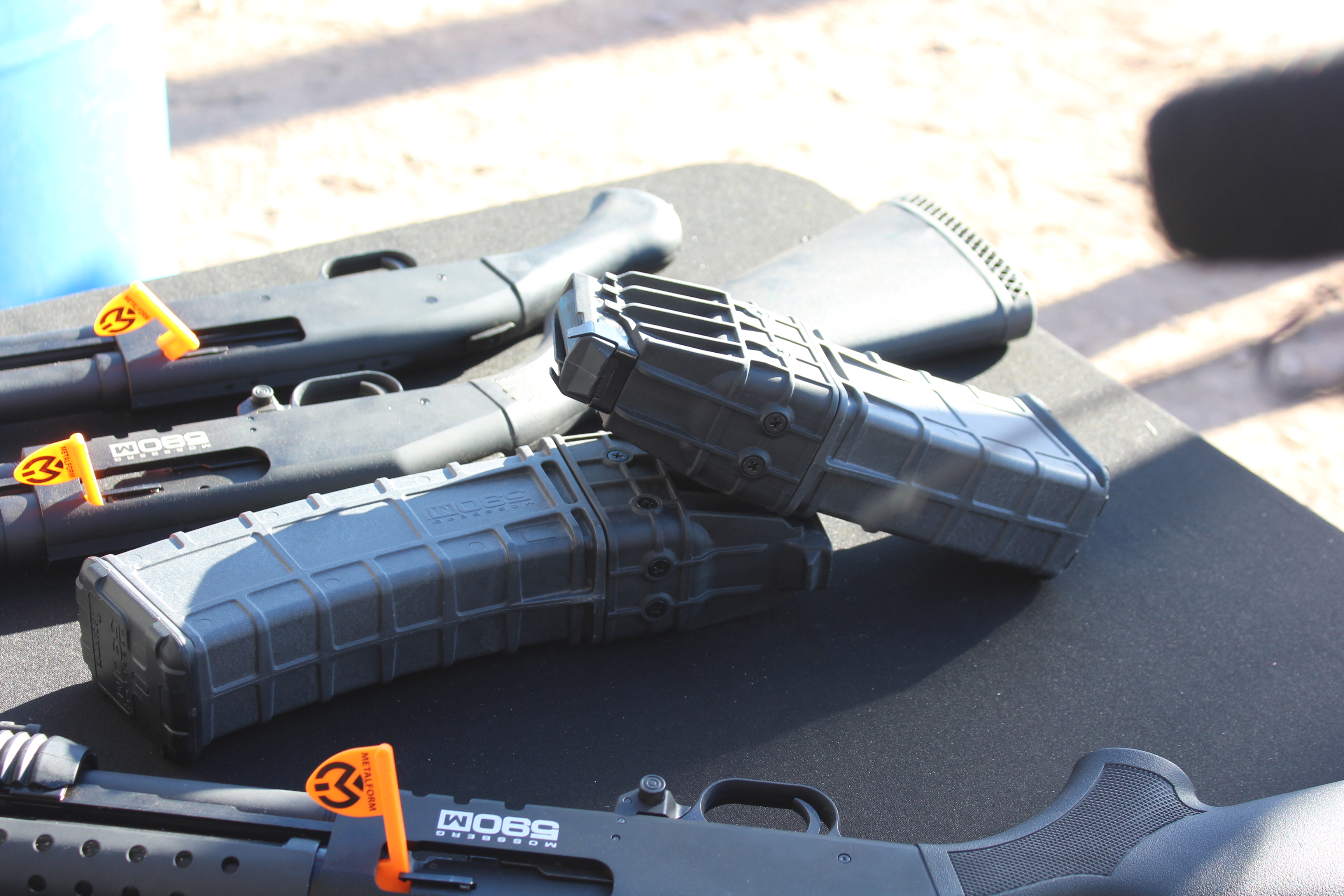 6. This is quite the eclectic collection of firearms. On the left, we have an Inland M1 Carbine and pistol; on the right, a 10mm Hi-Point Carbine. The 10mm Hi-Point was a blast to shoot. The recoil was almost nonexistent, and it packs a serious punch.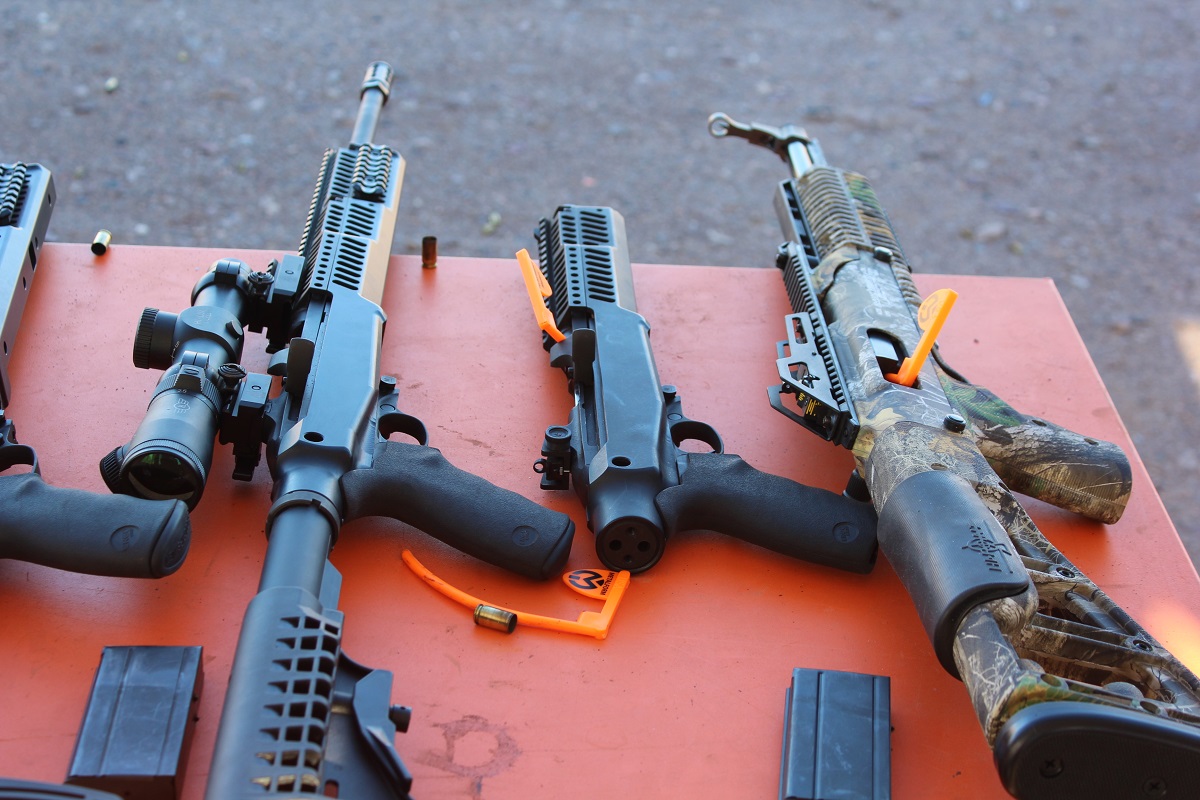 7. The Performance Center SW1911 Pro Series – 9mm was a Range Day surprise. Despite its light weight, it was delightfully accurate. This was one gun that I knew little about going into SHOT Show 2018, but might end up buying after it's released.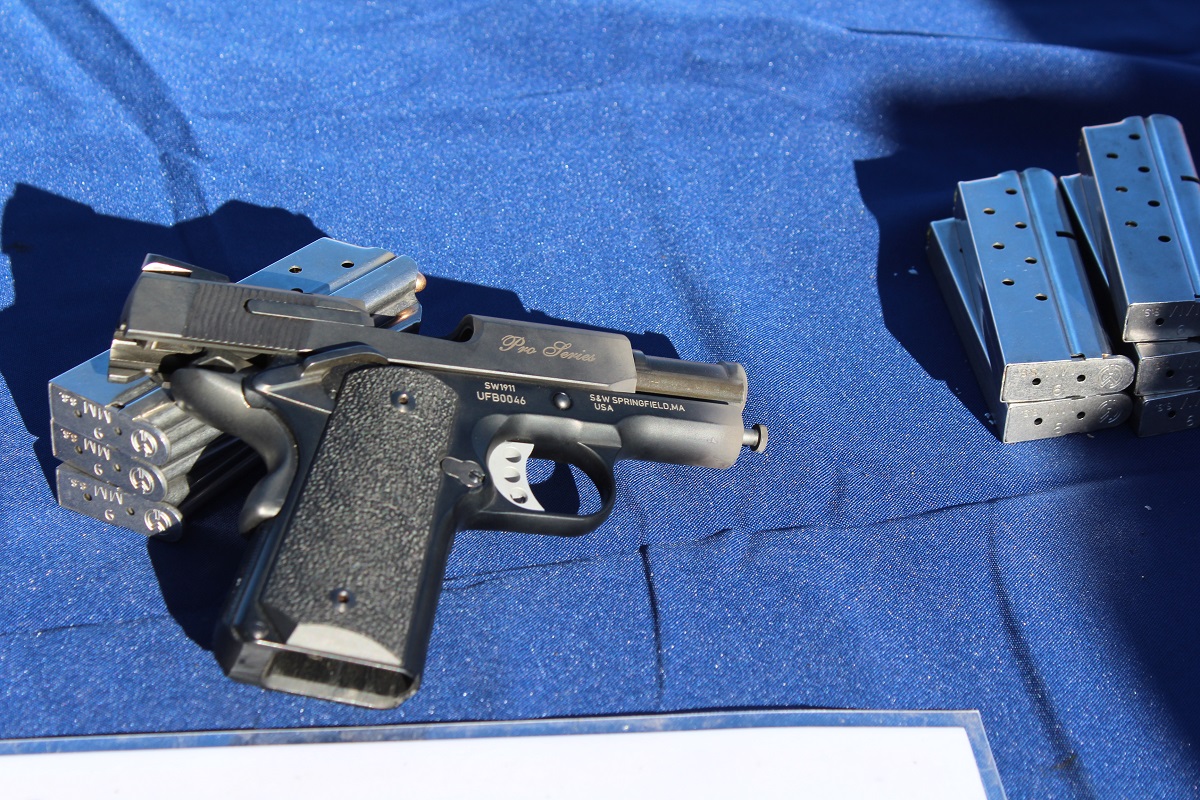 8.  The Tavor TS-12 Shotgun was one of the biggest surprises of the show. With a rotary magazine and a compact pullpup design, I'm sure you are going to be seeing more of these at your local range.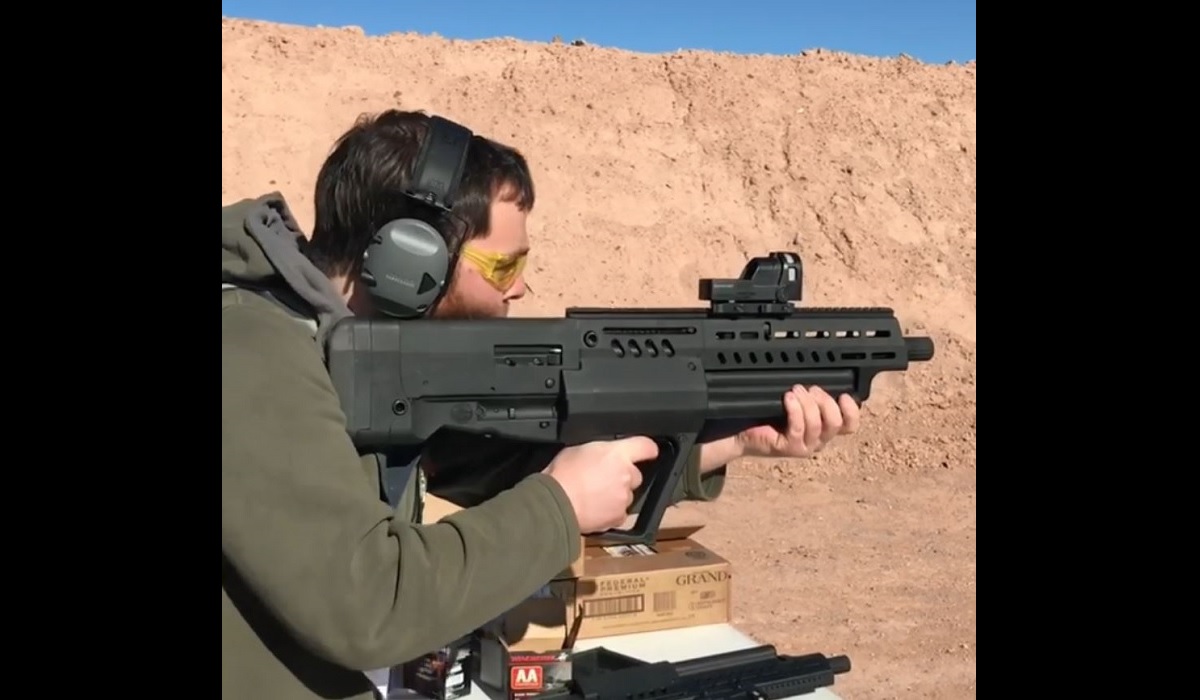 9. The Franklin Armory Reformation "firearm" was one of the most hyped releases at SHOT Show 2018. Its 26-inch overall length, 11.5-inch barrel , and binary trigger have intrigued since it was first announced. We can't wait to see this particular gun released on the market.