Great Gear from SHOT Show 2018: Bushnell Impulse Cellular Trail Camera
Dave Maas 01.25.18

Like many of you, I'm a diehard whitetail hunter. Not a day goes by that I don't think about deer hunting in some way. From food plot planting/maintenance, to moving treestands, to pulling ground blinds at the end of the season, deer hunting is always top of mind.
Of course, I've also been bitten by the trail cam bug. In fact, this happened many years ago when we loaded film (remember film?) into our cams. I do NOT miss those days!
Advancements in trail cams have been fast-paced in the past handful of years, and while many hunters have jumped into the cellular trail cam market, I've been hesitant. Why? I'd like to give you some deep philosophical answer, but the truth is I'm careful with my money.
Example: We have antenna TV in our home because I don't want to pay a monthly fee for cable or dish. I guess I'm old school; to me, television should be free. Period.
Today at SHOT Show, however, I think the guys at Bushnell have changed my mind. Let me explain.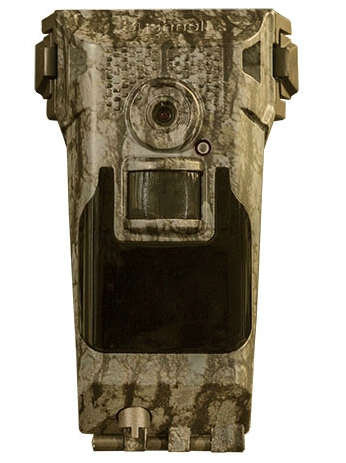 The new Bushnell Impulse cellular trail camera features 20MP HD Images and true 1080p HD video. In other words, it shoots top-notch pics and video. The advertised battery life (12 AAs, not included) is 6 months, and based on my previous experience with Bushnell trail cams, I don't doubt it. The Impulse has a 0.2-second trigger speed, and No Glow flash up to 100 feet. MSRP is $299.99.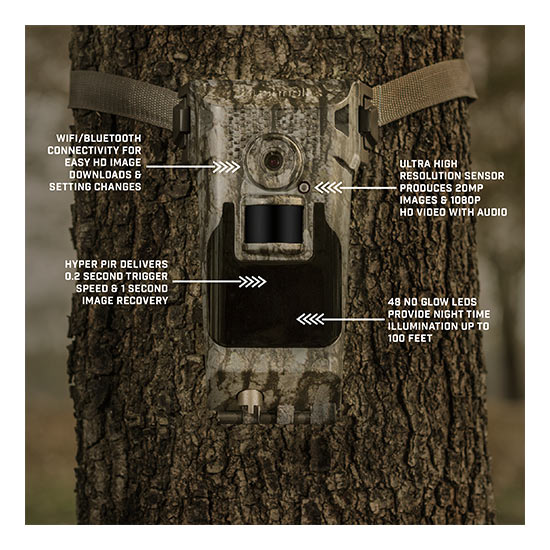 Okay, so the cam is packed with features. But that's not what makes me want one. To help explain my change of heart, listen to Bushnell's trail cam category product manager Jacob Thomason: "The new Impulse makes it faster than ever to get connected with easy setup to any smartphone and any provider, with no contract. Ultra-fast dual processors work simultaneously to take a picture per second versus the 1-per-minute offered by competitor cameras. This means you get more images of each animal. And it's loaded with smarter features — like the ability to sort photos by weather and wind data, GPS anti-theft alerts, and live camera views from a smartphone."
You read that correctly — there's no long-term contract. You simply choose and pay by month, and plans start at $9.99 per month. If you want to run your Impulse during October and November only, that's cool; it'll cost you $20. Sweet!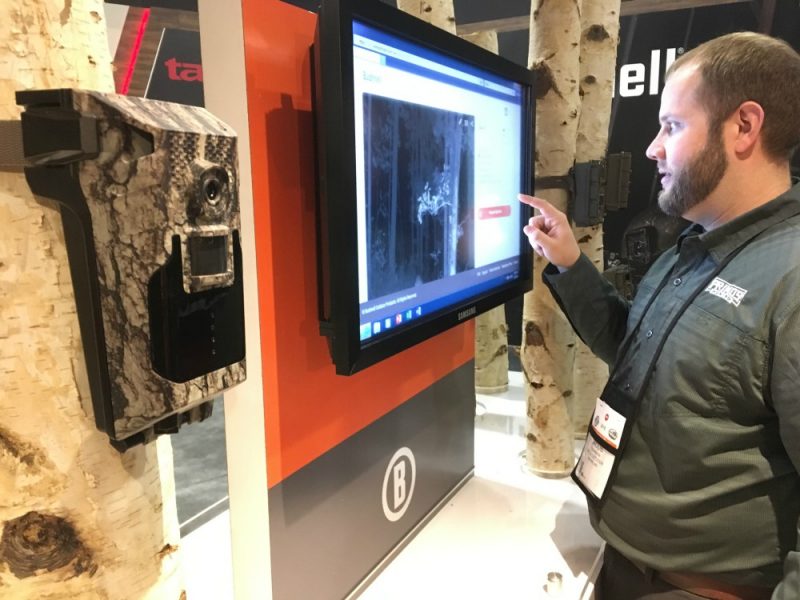 Important note: It doesn't matter which company provides your smartphone service. You simply pick the cell company, AT&T or Verizon, that offers the best coverage in your area, but it works even if you have Sprint or some other cell provider. Verizon has the best coverage in my favorite hunting areas of western Wisconsin and eastern South Dakota, so I'd choose the Verizon option.
In addition to being cost-effective, the other option I really like on the Impulse is the ability to sort photos by weather and wind data. Example: If I want to see all the pics from a particular camera during a south wind, then I can do so. As a scouting/planning tool, that will be key.
Check out the video below for more info.
P.S. I'm planning on giving the Bushell Impulse a test this spring during turkey season in South Dakota. I'll pay for April, and then May if I don't kill my bird in April!