Great Gear from SHOT Show 2018: Rivers Edge Lockdown Ladder Stands
Dave Maas 01.25.18

As I get older, I find myself enjoying sits in ladder stands more than those in hang-on-style treestands. Ladders are easier to climb, and depending on the model, you can choose one that has a larger base, too. Very simply, I feel safer in a top-notch ladder stand.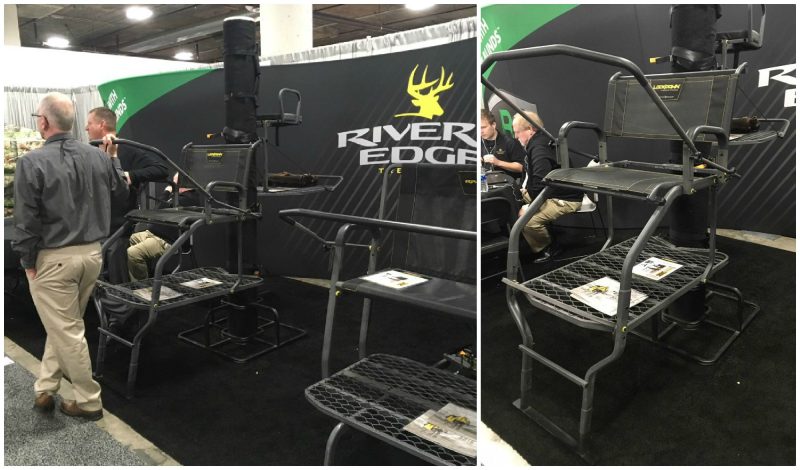 Today at the 2018 SHOT Show, I visited the Rivers Edge booth (above), and there I found what looks to be the best system for placing a ladder stand, the Rivers Edge Lockdown. Check out the video below and you'll see what I mean.
While most ladder stands are great to hunt from after they're in place, it's getting them attached to a tree that can be a bit scary. I can't count the number of times I've held the base of a ladder stand while a buddy climbed the ladder, attempting to balance while attaching the top of the stand securely to the tree. The new Lockdown system from Rivers Edge solves this dangerous problem. Now, you can climb the ladder with confidence right from the start.
I'm excited to give a Rivers Edge Lockdown ladder stand a try this fall, and I'll be sure to post a detailed review on OutdoorHub. Safety is always my No. 1 concern when climbing a tree, and the Rivers Edge Lockdown looks like the perfect solution to me.