Innovative New Product at SHOT Show 2018: Outdoor Edge ChowPal
Dave Maas 01.25.18

Outdoor Edge, makers of high-quality knives and tools at a reasonable price, has introduced the new ChowPal, the most innovative product I saw today while walking mile after mile of SHOT Show 2018 exhibitor isles (below) in Vegas.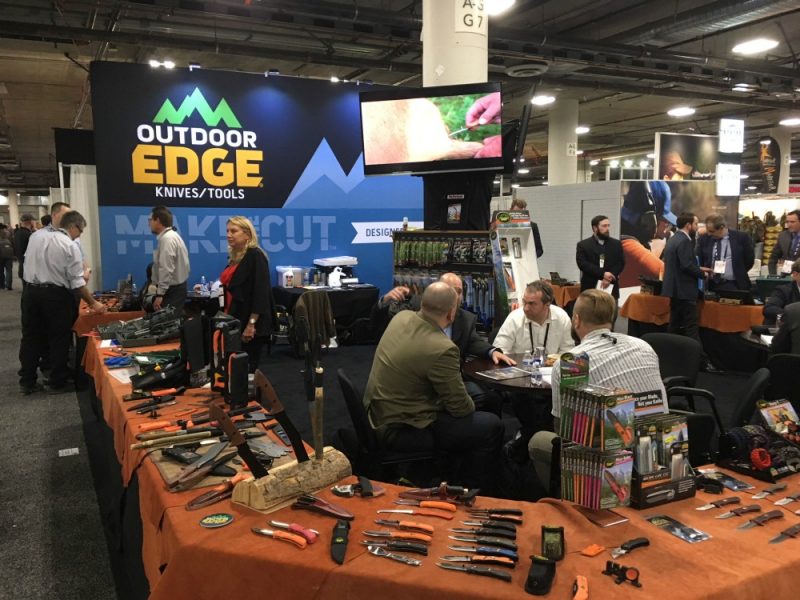 As you can see in the photo below, the ChowPal is part eating utensil, part multi-tool.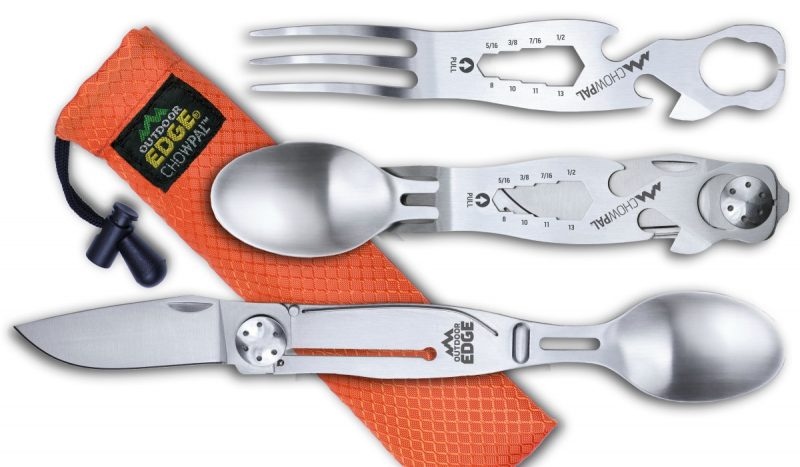 The all-in-one utensil set/multi-tool adds a can opener, a bottle opener, a flathead screwdriver and a wrench set to the nested fork and folding knife/spoon that lock together, but quickly and easily slide apart when you are ready to eat.
The ChowPal is crafted from 420J2 stainless steel for increased strength and durability, and measures 6.5 inches long. And it's light enough for any backpacking trip, weighing only 2.4 ounces.
The knife/spoon utensil features a locking, single-bevel knife blade that folds flat against the spoon, while the fork features a graduated wrench in 8, 10, 11 and 13mm, a can opener, bottle opener and screwdriver. The ChowPal includes its own easy-to-find orange nylon carry pouch, so you can bring it with you on any camping, fishing, backpacking or outdoor adventure.
The new ChowPal will be available at the beginning of 2018; MSRP is $27.50. No, it's not cheap, but it's not cheapy made, either. This stainless-steel, modern-day "spork-tool" should last a lifetime.