It was a busy but fun week at SHOT Show 2018 in Vegas. The OutdoorHub team covered many miles in the Sands Expo and Convention Center during the 5 days, and not surprisingly, those with more of a tactical passion gravitated toward products and brands in that arena, while those with a passion for pursuing game sought out new hunting products.
Below are six more great gear items we spotted for hunters; click here to see our turkey-specific list from earlier in the SHOT Show week.
1. Every gun hunter needs hard-sided cases they can trust to protect their valuable firearms. Whether their travels take them across oceans or simply their own back 40, Plano's venerable All Weather Series gun cases have earned the confidence of firearms owners who appreciate premium Plano-grade protection at a practical price. For 2018, Plano has enhanced their best-selling All Weather line of long-gun cases with an upgraded look and improved functionality. Plano's new AW2 Gun Cases are still your All Weather favorites, but now they're even better.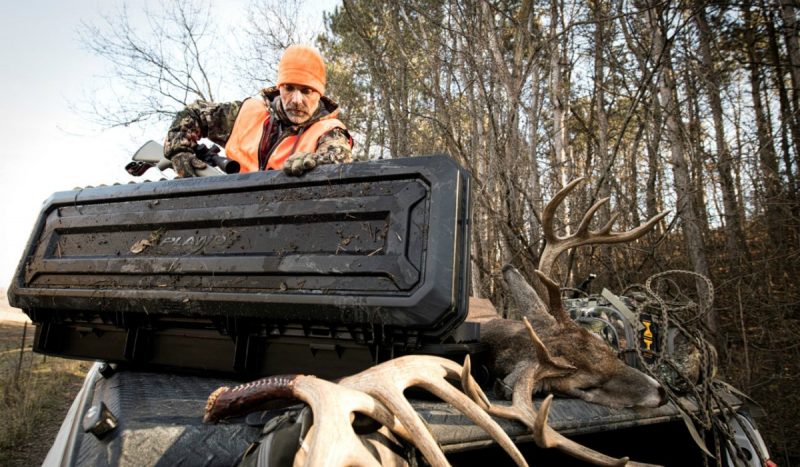 Available in 36-, 42- and 52-inch sizes, AW2 cases feature rugged, industrial-strength construction and an improved, continuous Dri-Loc seal to create a watertight and dust-proof shield that protects firearms or other valuable gear in even the most extreme conditions. Additional features such as heavy-duty dual-stage lockable latches, built-in pressure-release valves and molded padlock gates combine to make AW2 cases ideal for airline travel. Durable molded handles facilitate easy transport, while the 52-inch model even has easy-glide wheels. Inside, AW2 cases feature customizable pluck foam to create a clean and ultra-secure fit that cradles firearms and accessories while isolating them from every bump, jar, jostle and drop. MSRPs for the new 36-, 42- and 52-inch AW2 cases are $99.99, $119.99 and $169.99, respectively. Plano AW2s will be available in early 2018.
2. Precision shooters need to know the exact distance to their targets in order to accurately place a bullet. In fact, a keen understanding of ballistics is useless without this critical piece of information. Halo's new XLR1500 reaches farther than any Halo rangefinder ever has before, giving long-range target shooters fast and accurate ranging out to 1,500 yards. Precise to +/- 1 yard, the Halo XLR1500 automatically detects and compensates for elevation changes with AI (Angle Intelligence) Technology, which results in the display of a true ballistic distance.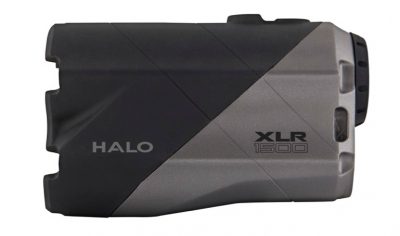 The XLR1500 Laser Rangefinder provides clear viewing of targets in a wide range of light conditions and at varying distances, courtesy of premium glass optics and 6X magnification. Its easy-to-read display clearly shows the reticle, battery status, mode setting, numerical display and unit of measure, which is selectable by yards or meters. The compact XLR1500's lightweight aluminum body is both durable and functional. Its comfortable and ergonomically correct non-slip grip extends over the objective lens to minimize glare, while increasing surface area for more reliable handling. The new XLR 1500 has an MSRP of $249.99; it will be available later this year.
3. Building on the success of the 19mm ThermoSight Pro PTS 233 released last August, FLIR is releasing two new ThermoSight Pro thermal riflescopes in 2018: the 50mm ThermoSight Pro PTS 536 and 75mm ThermoSight Pro PTS 736. These new FLIR ThermoSight Pro models are powered by FLIR's high-performance 12-micron pixel pitch FLIR Boson thermal camera core, which delivers smaller, lighter optics with increased image performance and range. Featuring industry-leading on-chip video processing and an uncompressed video signal fed directly to a bright, high-definition 1280 x 960 FLCOS display, the FLIR ThermoSight Pro Series offers improved object detection and classification in the field, and clean thermal imagery in any light – from low contrast daylight to total darkness – or through smoke, haze and light fog.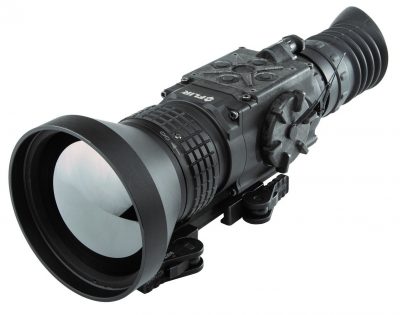 Both new ThermoSight Pro models offer 320×256 thermal resolution, USB-C connectivity, user-controlled imaging palettes, image enhancement filters, and built-in digital compass and inclinometer. Shot-activated onboard recording allows for the internal storage of up to 2.5 hours of video or 1,000 JPEG images. ThermoSight Pro models also feature multiple reticle and thermal palette options, and crisp iconology and graphic overlays over virtually all backgrounds.
Superior primary optic options for hog hunters, predator hunters and tactical professionals and enthusiasts, the new FLIR ThermoSight Pro PTS536 and PTS736 will be available in early March; expect prices of $3,795 and $4,795, respectively.
4. Trail cameras are indispensible scouting tools for many outdoorsmen, especially deer hunters, and checking them for the images and video clips we hope they've captured is always an exciting process. Unfortunately, if those inspiring images do exist, most of us have to wait until we're back at the truck or camp to find out. Not anymore.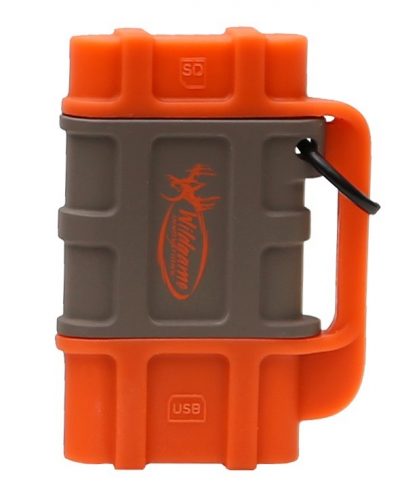 Wildgame Innovations, makers of a wide variety of digital scouting cameras, announced the release of two all-new SD Card Readers for Apple and Android. These small, highly portable and convenient SD Card Readers make checking trail cam images from the field with your device both fast and easy. No batteries, internet or cell service required. Available in early 2018, these intuitive new SD Card Readers have MSRPs of $14.99 for Android, and $39.99 for Apple.
5. One of two all-new and unique Kick-Out blinds for 2018 from Ameristep, the stealthy Deadwood Stump Blind combines a field-proven hunter-friendly wall-hub design with all-new patent-pending kick-out technology to create the realistic profile of a large, dead tree stump; the floor kick-outs taper out at the bottom, creating the amorphous yet familiar shape. Proprietary TRUBark HD camo completes the illusion.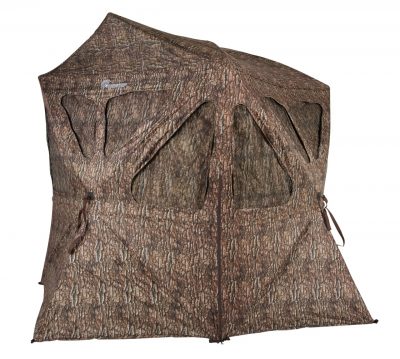 While Kick-Out technology contributes to the Deadwood's realistic and convincing shape, it also adds room, utility and maneuverability inside. The three floor kick-outs provide welcomed extra storage space for gear and equipment, which would otherwise be underfoot. Additionally, these unique floor kick-outs offer the extra utility of attached floors and sewn-in shelves. The efficient design also gives hunters improved access to Deadwood's versatile and inconspicuous windows, which are abstract in form to blend in better with the natural environment. Hunters can shoot directly through the replaceable mesh, or adjust the silent window covers to customize their viewing and shooting options without making a sound.
Up top, dual roof kick-outs add height to the Deadwood where it's needed most, creating a generous increase in headroom for standing and enhanced visibility. Even the blind's wrap-style carrying sling delivers value-added utility, serving double duty as a handy, hanging storage system.
Inside, blind's footprint is huge: 8-feet, 8-inches by 7-feet. The 6-foot, 3-inch shooting width allows ample space for up to three occupants to disappear against Deadwood's stealthy Shadowguard interior. The blind will be available later this year; MSRP is $279.99.
6. Available in three cutting-edge camouflage patterns to match any hunting situation or personal preference, the newly redesigned Tenzing TZ 2220 is an elite hunting daypack for serious hunters. Carefully engineered and crafted to fulfill the mission of helping sportsmen hike farther and hunt longer, the versatile TZ 2220 has been conceived to overachieve. Offering 2,400 cubic inches of 100 percent usable space, the TZ 2220 allows its owner to hunt light and fast while keeping every critical item within easy reach.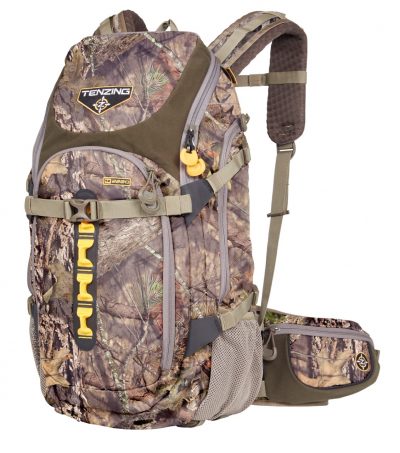 Featuring 19 total compartments and pockets for secure storage and organization of essentials, the re-designed workhorse of the TZ Series now offers multiple access points to its generous main compartment, making it easier than ever to find items inside. The streamlined design also features a large lid compartment for immediate access to key gear. Another primary upgrade includes the addition of Robic rip-stop fabric in all high-stress and high-abrasion areas. Up to 50 percent stronger with 2.5 times the tear strength of traditional nylon fabrics, premium Robic rip-stop delivers failure-proof durability to outlast the heaviest hauls, the harshest conditions and the toughest hunts.
Like all Tenzing products, the TZ 2220 is backed by the company's limited lifetime guarantee. The redesigned TZ 2220 will be available later this year at an MSRP of $229.99.