SB Tactical came out with a new pistol stabilizing brace that's designed for all platforms, and even accepts a carbine receiver extension – with greater stability means greater accuracy and control.
But performance is just one advantage . . .
Below is a video that highlights all the benefits of using an SB Tactical brace, but perhaps the biggest advantage of all is that it's ATF compliant and no tax stamp is required.
That means you can treat your brace equipped PDW pistol just like a handgun – in accordance with the laws in your jurisdiction – and can legally transport it across state lines without the hassle of notifying the ATF.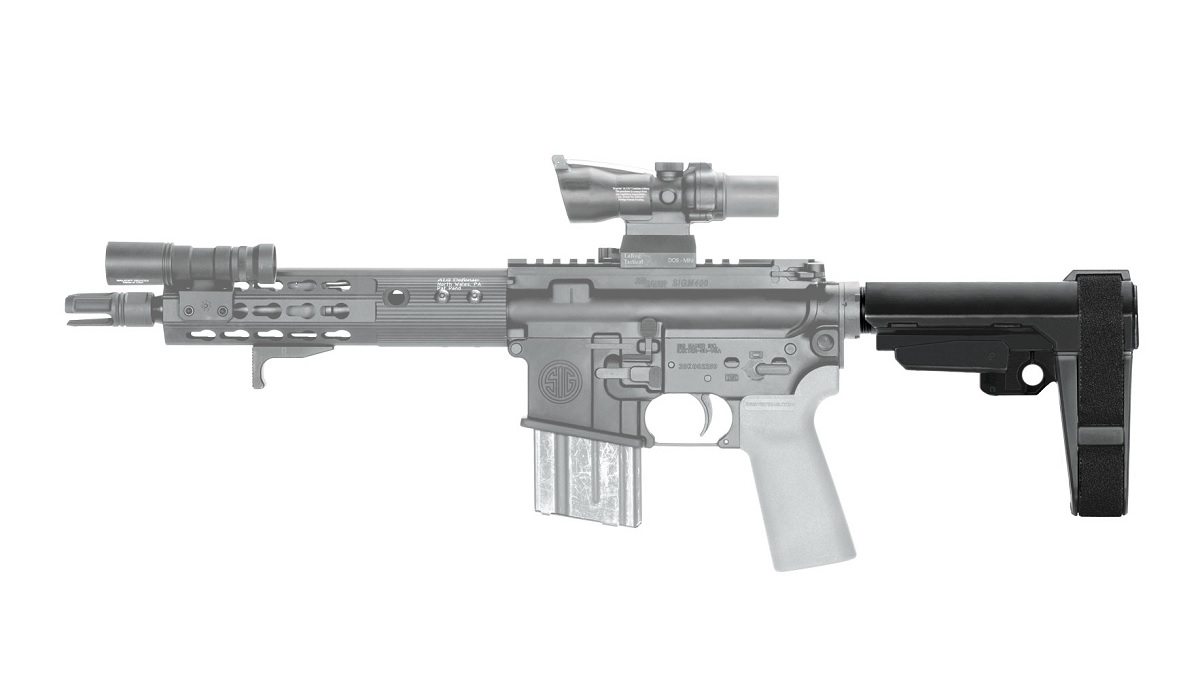 Here's a product description from their website:
PRODUCT DESCRIPTION
Designed for all platforms capable of accepting a mil-spec carbine receiver extension, the SBA3 is 5-position adjustable, dramatically enhances versatility, and features a minimalist design with an integral, ambidextrous QD sling socket.
Features:
Minimalist design
5-position adjustable
Includes mil-spec carbine receiver extension
Integral, ambidextrous QD sling socket
ATF compliant, US veteran designed and proudly made in the USA
Product includes:  brace, mil-spec carbine receiver extension, adjustable nylon strap
SBA3 SPECIFICATIONS
All platforms capable of accepting a mil-spec carbine extension
6.0 in
6.1 in
1 in
6.75 oz
Black, FDE
1.8 in