Best New Products Revealed at the Portland Sportsman's Show Expo 2018
Randall Bonner 02.13.18

Every year, the Portland Sportsman's Show at the Expo center showcases some of the newest fishing, hunting and outdoor products on the market. It's difficult to see everything even if you're there, and for those who couldn't make it, these are some my personal picks for some of the best new products showcased this year.
Beau Mac has been producing salmon, trout and steelhead gear for quite some time, but this year they pulled out all the stops, combining some of the best elements from other product manufacturers in recent history to develop their own line of innovative products. Kiley Brehm showed me a few of these products in the Beau Mac booth, including his personal favorite float for small water.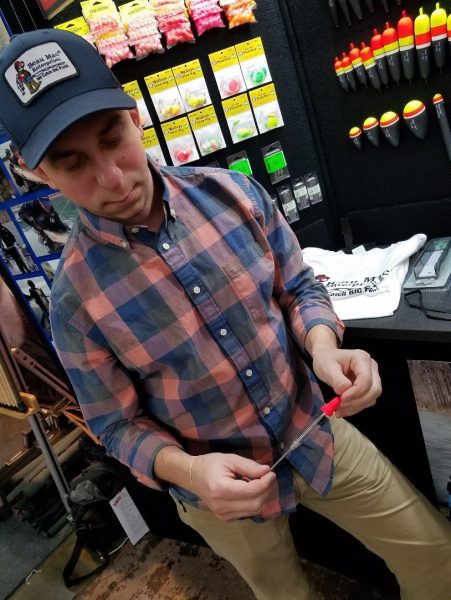 ​Along with the clear, line through stem float, Beau Mac also introduced a similar clear, line through float product that mimics the traditional Beau Mac foam floats, a new sleeker designed foam float, a line trough foam stem float, and a line of bobber dogging floats in a variety of sizes. The plastics used in the construction of these stem floats have a little more give than the typical clear floats that tend to crack.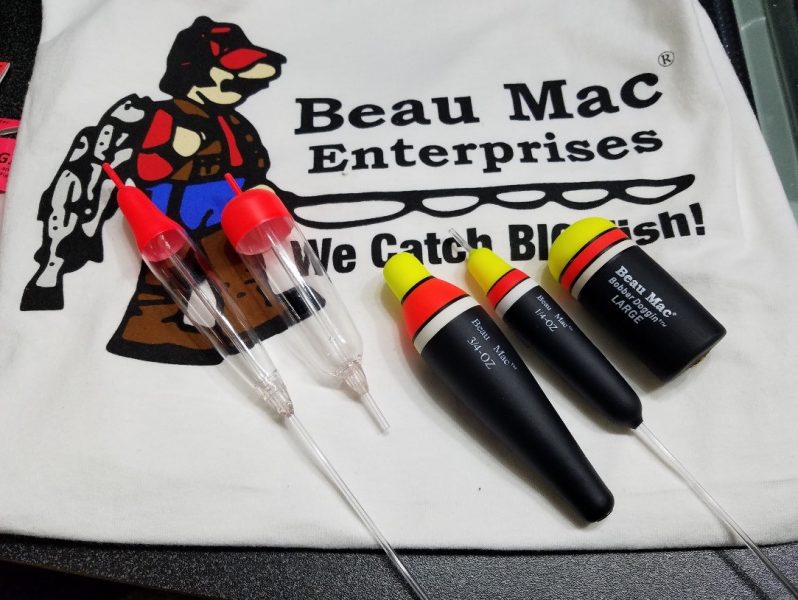 ​Beau Mac introduced their new line of stick weights for anglers to the show as well.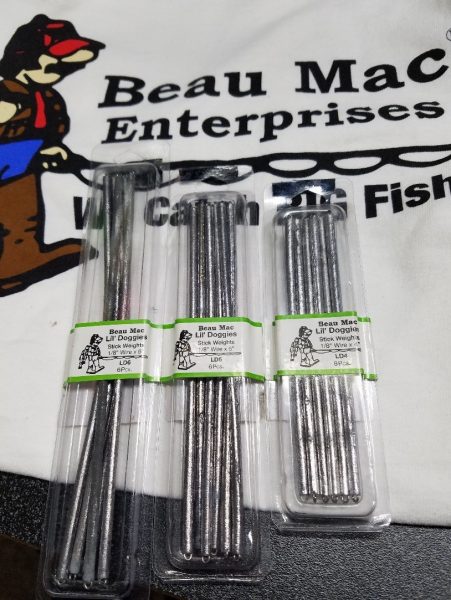 Every steelhead angler knows by now that bead fishing is no longer a secret. The growing popularity of this lure has opened the door for a lot of new innovations in the past year. BnR Tackle revealed a couple new items this year, including a few new colors of their soft beads in a 50/50 pattern.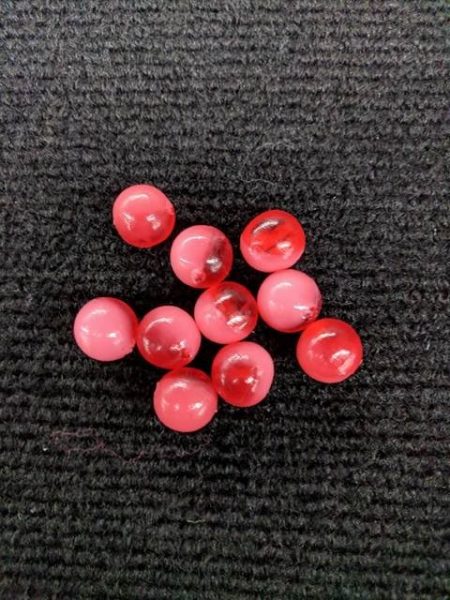 The new BnR Troutify Bead Paint line is perfect for any angler that customizes their own beads with a coat of nail polish. These colors are specifically designed to cut out the guess work for what bottle might have the right pearl sheen or UV coating out of the hundreds of colors available on the shelf at Sally Beauty Supply. Best of all, these coatings are specifically designed to be used on both hard and soft beads.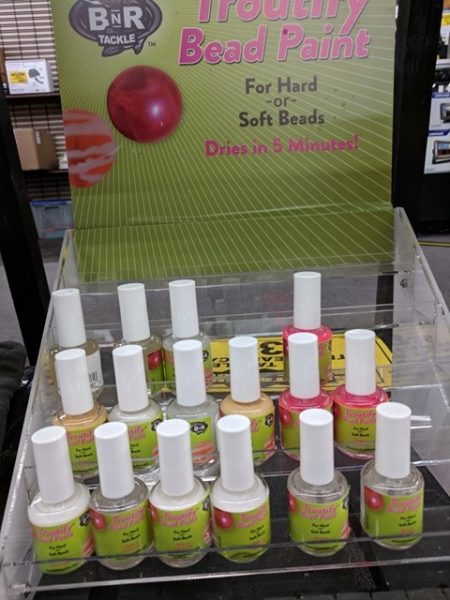 Cleardrift Products also makes a wide variety of soft plastic beads and offers a large spectrum of colors as well. This year, several new colors featuring a blood dot pattern were a big hit among salmon and steelhead anglers at the Reeds Rod Wraps booth, which also distributes and sells Cleardrift Products on their website.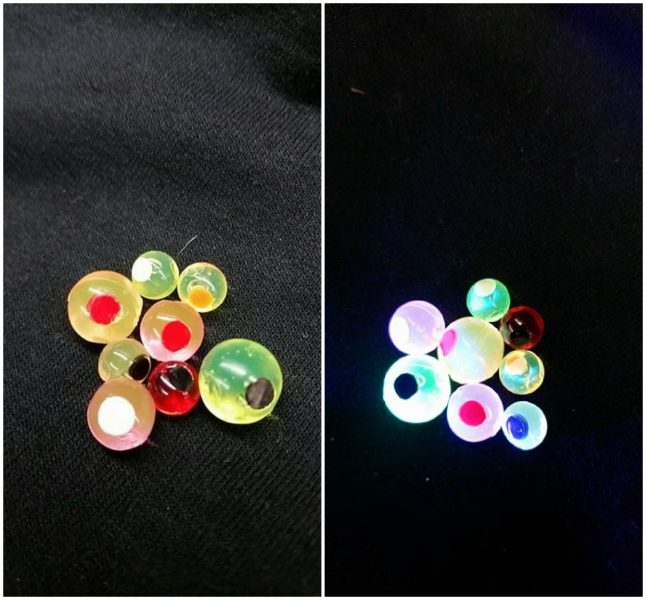 Thirsty Beads are a newer innovation from the guys at Oregon Rod Reel and Tackle. These new "Scent-Flo" beads are made from a sponge-like material that soaks up scent, and slowly releases a trail of it behind your presentation. These are a great new invention for fishing outside the box of traditional steelhead bead presentations, and a complete game-changer for salmon anglers.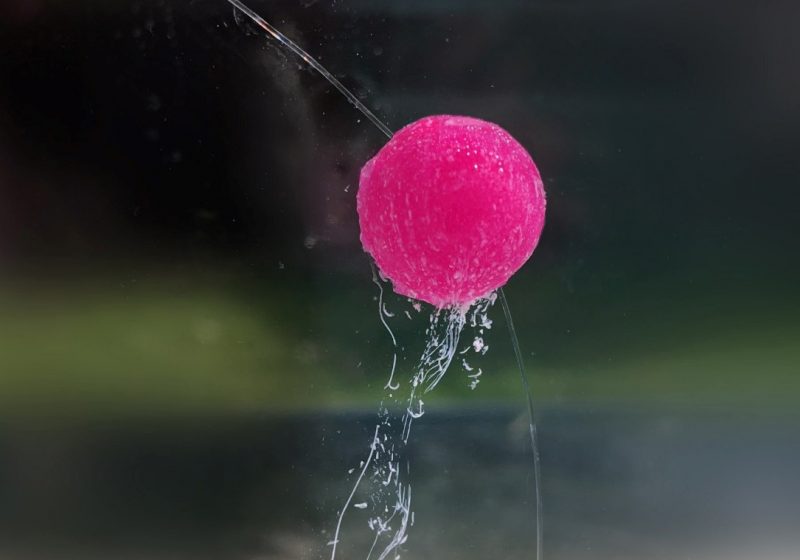 ​For warm-water anglers, GLoomis and Lamiglas both brought new lines of rods to this year's show. The GLoomis IMXPRO and GLX series are great options for fishing soft plastics or jigs, with a highly sensitive taper and beefy backbone. The fast action of these rods loads up nicely for casting accuracy and better hooksets. Both of these high end rods are built with the needs of professional tournament anglers in mind.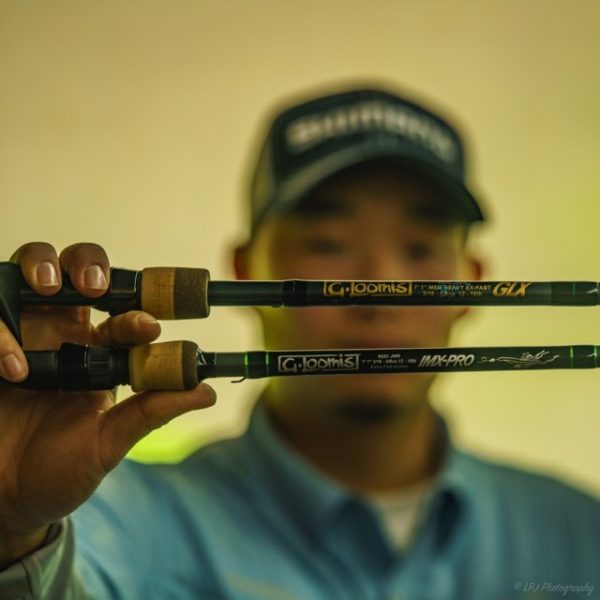 Lamiglas brought their new XP Bass series to the show, which are a less expensive alternative to their higher end Infinity series. Each rod is designed specifically for different techniques.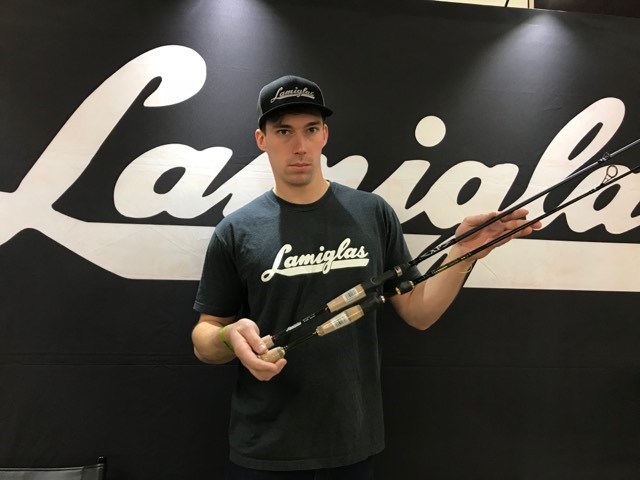 For archery and rifle hunters, Bill O'Neill showed me his Ultimate Sling designs that are specifically made in the USA to meet the needs of each individual hunting tool of choice.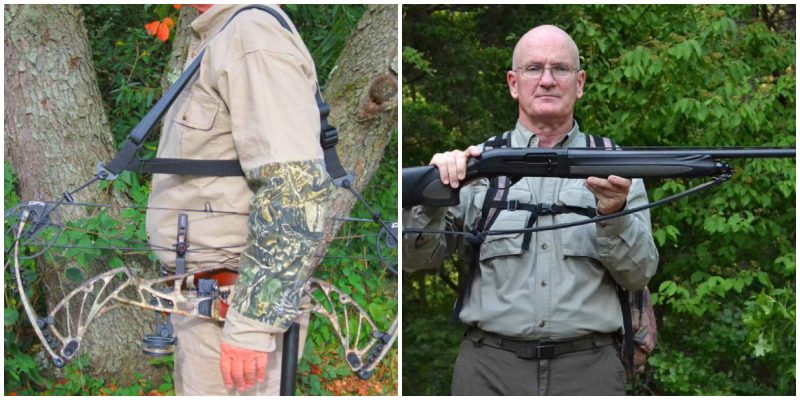 The slings are constructed to have some give and reduce fatigue from carrying a firearm all day on a traditional sling with material that lacks elasticity. The design also doubles to act as a harness that spreads the weight across both shoulders, making it easier to carry a gun for the long haul.
For waterfowl hunters, Final Approach displayed some of the finest and most realistic decoys on the market. Each of their field model lesser Canadian goose decoys feature a felt surface that not only looks, but even feels more realistic. Chad Carlson walked me through their display and explained how their felt-coated decoys don't reflect light the same way that traditional decoys with a painted finish will, pointing to a line that shows a painted black neck vs. their felt necked decoys.
Chad Carlson proudly displays the Final Approach line of Goose Decoys.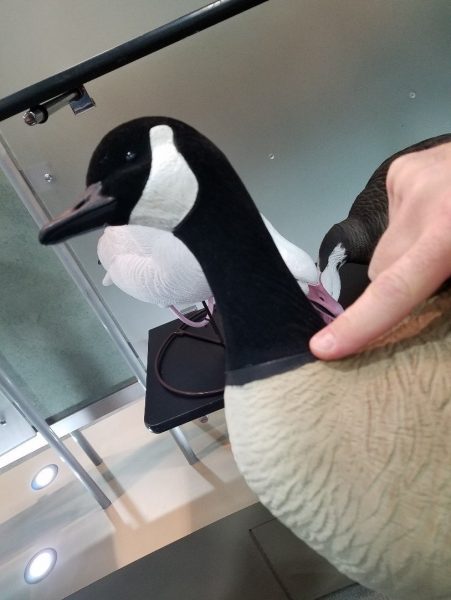 The paint jobs on the rest of their decoys are done with extreme care for the craftsmanship, built to last, and come with competitive pricing for cheaper alternatives. They displayed some of their lightweight, portable blinds as well.
Last, but certainly not least, I was able to speak with Pat Hoglund from Brookwood Press about the new Western Hunting Journal magazine. Pat has done excellent work at Salmon and Steelhead journal providing a professional print publication marketed toward experienced anglers who want to keep up with the latest in product innovations and fisheries advocacy. Western Hunting Journal is no different, and is a very professional publication marketed toward a niche group of western hunters.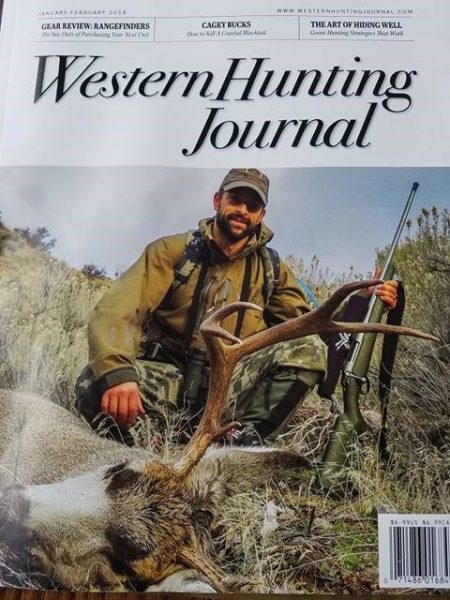 I originally grew up in Alabama, and spent several years marketing Buckmasters magazine, at times to Western audiences. The biggest complaint was always the lack of coverage of species-specific information regarding blacktail, mule deer and elk. Ducks Unlimited's regional focus lies mainly with southern states and exotic destinations. This publication is an answer to that problem that also fills a gap that has begged for attention for many years from regionally specific publications that view hunting coverage as secondary to fishing. This magazine is the publication that western hunters have been waiting for that encompasses professional writing, gear reviews, and regionally specific coverage, stories and information.
​If you couldn't make it to this year's Sportsman's Show in Portland, make sure you stop in at the Willamette Sportsman's Show in Albany, Oregon, on February 17th and 18th at the Linn County Expo Center. This event is much smaller and has a more intimate atmosphere where people can engage product manufacturers, give and receive feedback on their products, and see demonstrations in a hands-on environment.