Mahindra unveiled a line of new off-road vehicles called the Roxor, and they look just like Jeeps from World War II!
Mahindra's new ORV is roughly based off their flagship Thar vehicle, which Jalopnik says was basically a Willys CJ-2A Jeep that was sent to India as a "knock-down kit" and assembled under license near the end of the 1940s. Apparently, Mahindra's "grandfathered" licenses still allow the company to build Jeep look-alike vehicles.
Taking one look at the Roxor, you'll immediately recognize the similarities: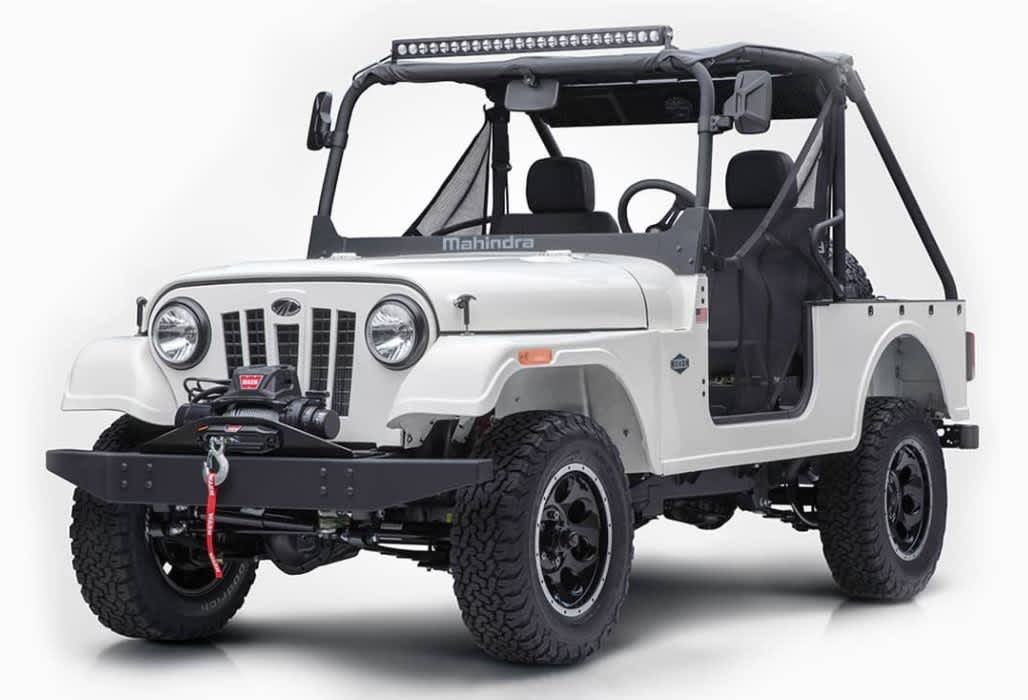 And unlike the Thar, Mahindra isn't building these in India. Instead, they will be manufactured in the automotive capital of the world – Detroit, Michigan.
Right now, there's little word on when these WWII "look-alike" ORVs will hit the market, but we would expect Mahindra to roll them out sometime this year.
Here are some basic specs on the vehicles:
Tow capacity: roughly 3,490 pounds
Rear payload capacity: 349 pounds
Max Speed: about 45 mph
We'll keep an eye out for a release date on these, and update you when we hear more. 
What's Your Reaction?