U.S. Fish & Wildlife Service Announces It Will Now Consider Elephant and Lion Imports on 'Case-By-Case Basis'
OutdoorHub Reporters 03.06.18

The U.S. Fish & Wildlife Service will now consider elephant and lion imports from Africa on a "case-by-case basis."
In a memo, U.S. Fish & Wildlife officials made the announcement this week. Here is what's stated on their website:
"In response to a recent D.C. Circuit Court opinion, the U.S. Fish and Wildlife Service is revising its procedure for assessing applications to import certain hunted species. We are withdrawing our countrywide enhancement findings for a range of species across several countries. In their place, the Service intends to make findings for trophy imports on an application-by-application basis. Click here for the memo."
Here's a screenshot of the memo: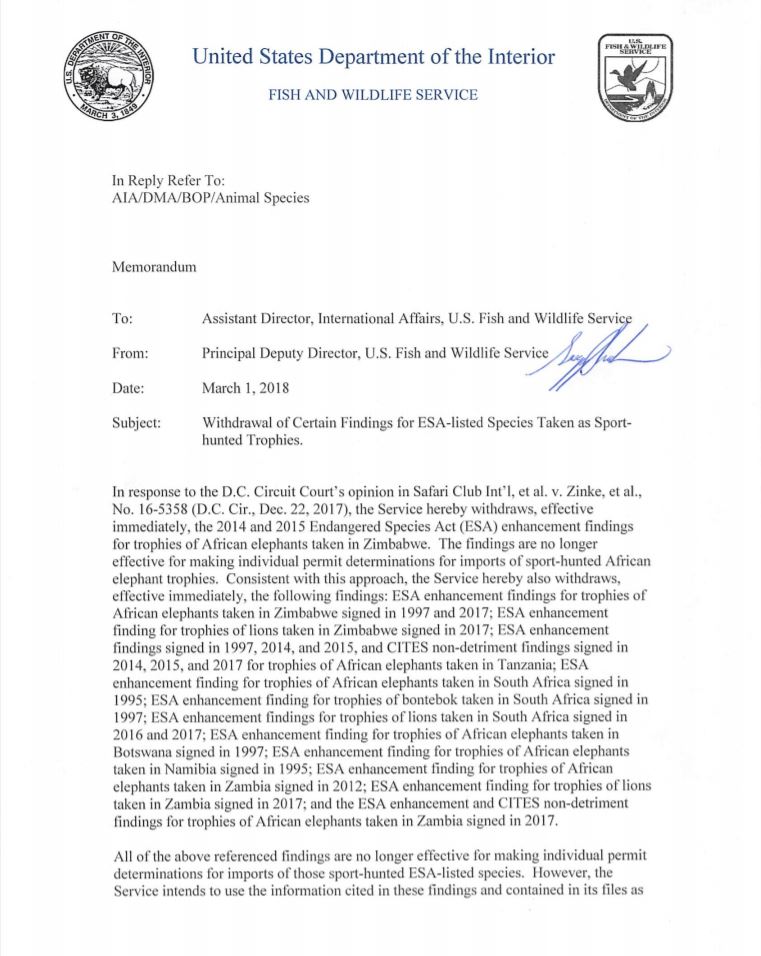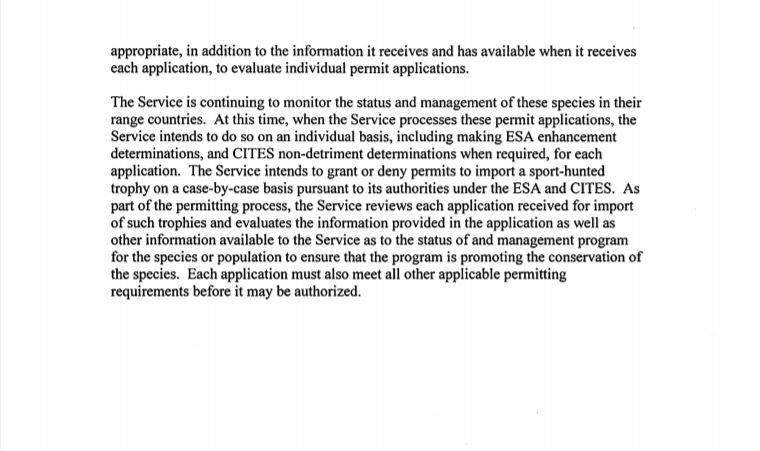 The news comes months after President Trump called elephant hunting a "horror show," and implemented a controversial ban on hunters bringing elephant trophies from Africa back to the U.S.