Awesome Drone Video: Jetboat Guide Joe Raymond Targets Shallow-Water Smallmouth
OutdoorHub Reporters 03.14.18

They say the Susquehanna is a mile wide and a foot deep," Pennsylvania smallmouth bass guide, Joe Raymond, exclaimed from the helm of his tricked-out river boat. "That's part of what makes the habitat here and the fishery so phenomenal for smallmouths."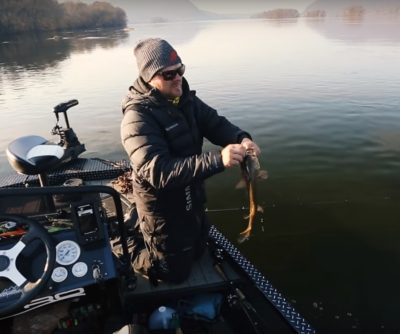 But the real story, Raymond (above) says, is the river's forage — an all-you-can-eat buffet of crayfish, baitfish and bugs . . .
In the video below, you'll see amazing drone footage of Raymond as he tears up and down the Susquehanna in his jetboat. Our favorite overhead view happens between the 3:05 and 3:08 times; check out all those smallies! Of course, the GoPro and underwater footage is fun to watch, too.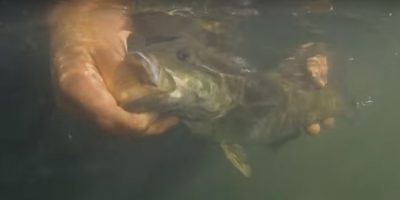 If you've never thought of taking a fishing vacation to Pennsylvania, this video will probably open your eyes to the amazing angling available. In addition, if your tacklebox doesn't contain any Z-Man ElaZtech plastics (below), that will no doubt change this spring. As Raymond says, the stuff is just about indestructible, and bass love it.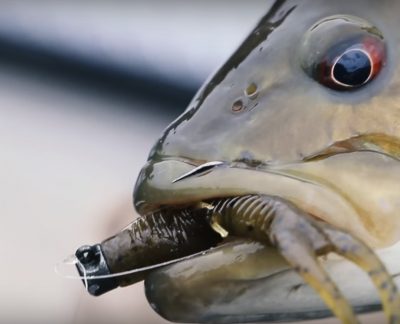 Enjoy the video, then contact Raymond and book your own jetboat smallmouth adventure.