Mysterious Wolf-Like Animal Shot by Rancher Stumps Montana Wildlife Officials
OutdoorHub Reporters 05.25.18

A strange wolf-like animal was shot and killed near Denton, Montana, which now has wildlife officials scratching their heads trying to identify it.
According to KULR8, the animal was shot by a rancher after it came near his livestock, and then reported as required by law. The only description of the animal offered was that it was a "young, non-lactating female and a canid, a member of the dog family."  
The rancher, who was first to encounter the animal, originally thought it was wolf, however, specialists have taken a look at the photos and do not believe that to be true.
A statement issued by the FWP states the creature's teeth were too short and the front paws too small, and the claws on the front paw were longer than typically seen on a wolf. The carcass of this mystery creature has been sent to the Department's lab in Bozeman where they will collect tissue samples, then ship it to the U.S. Fish and Wildlife Service Laboratory in Ashland, Oregon.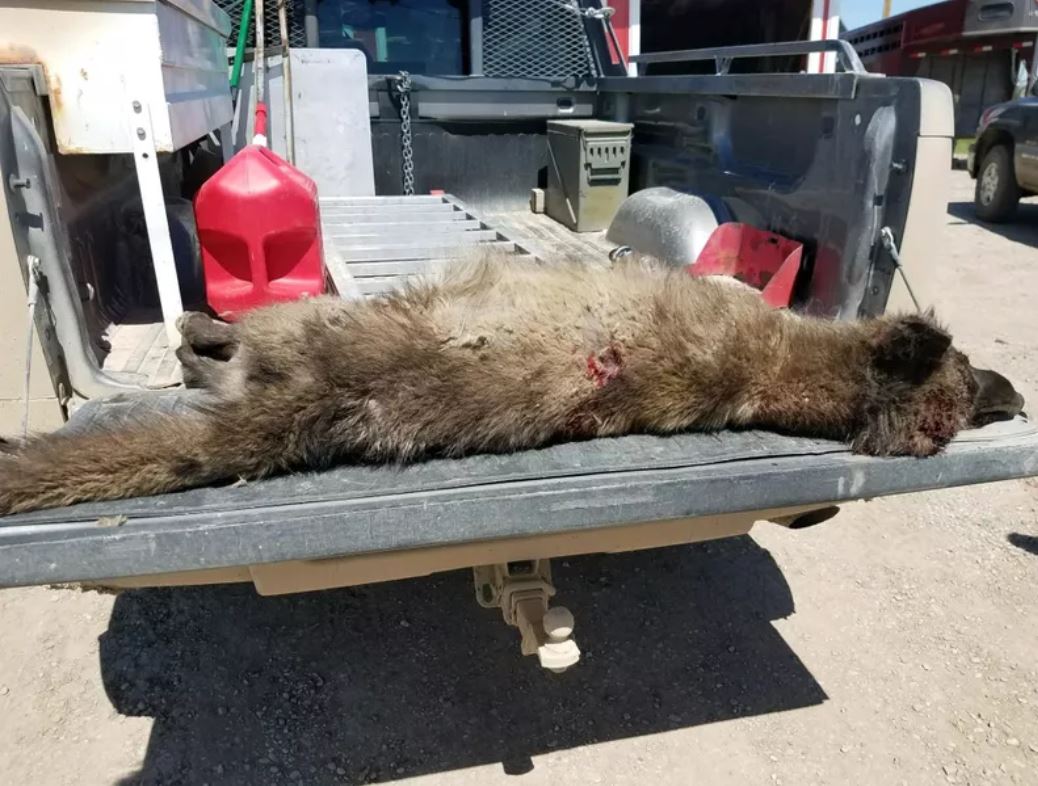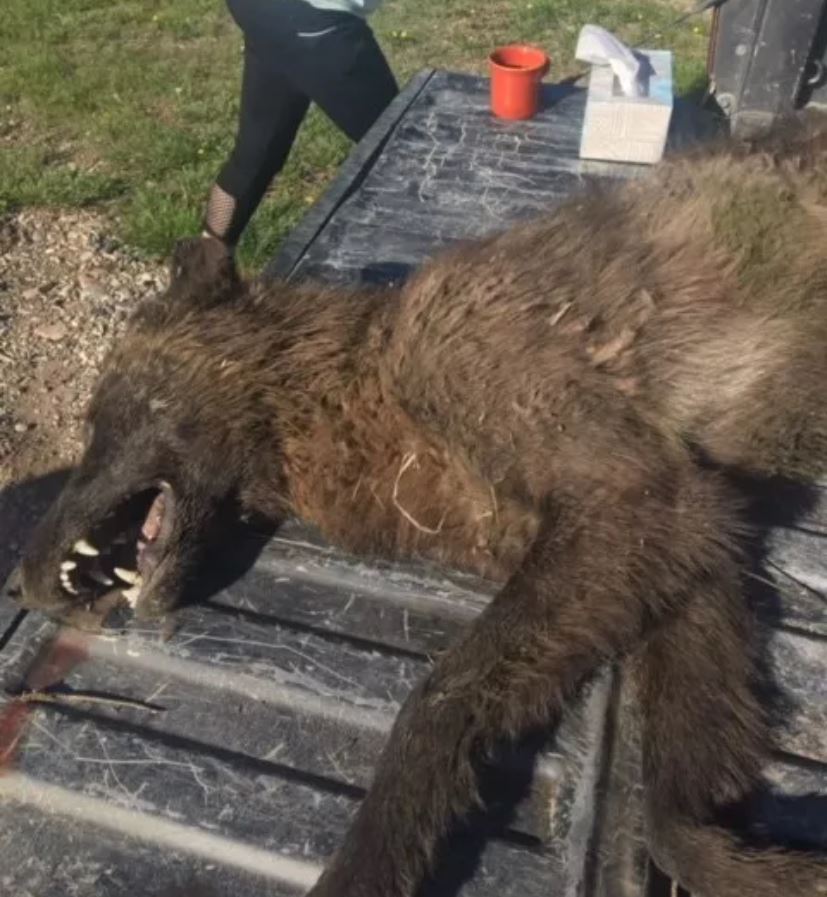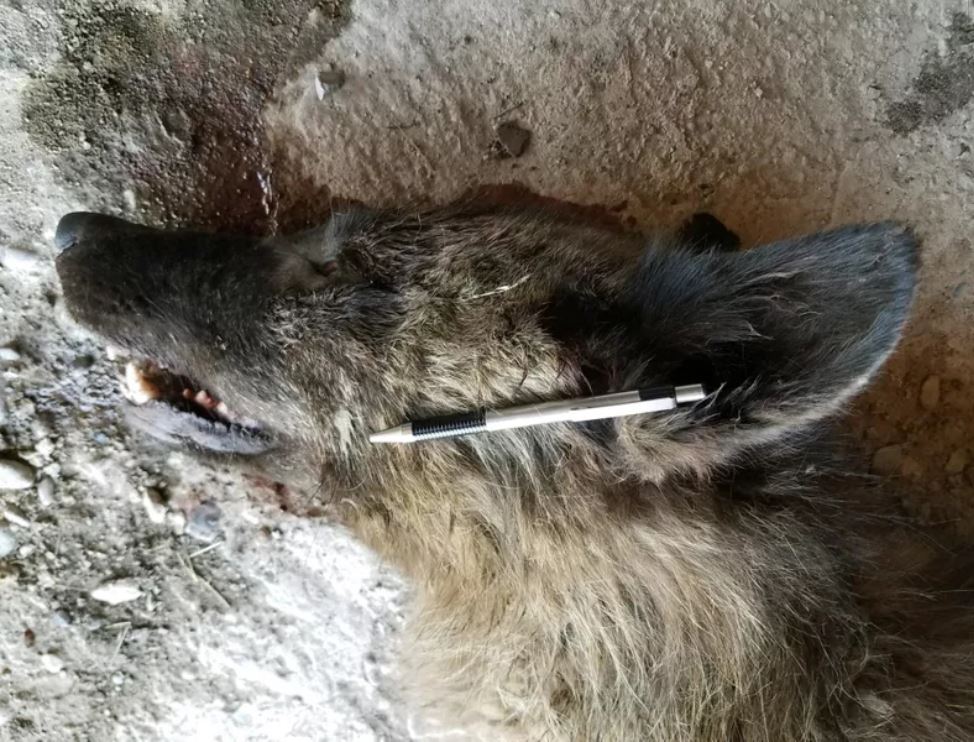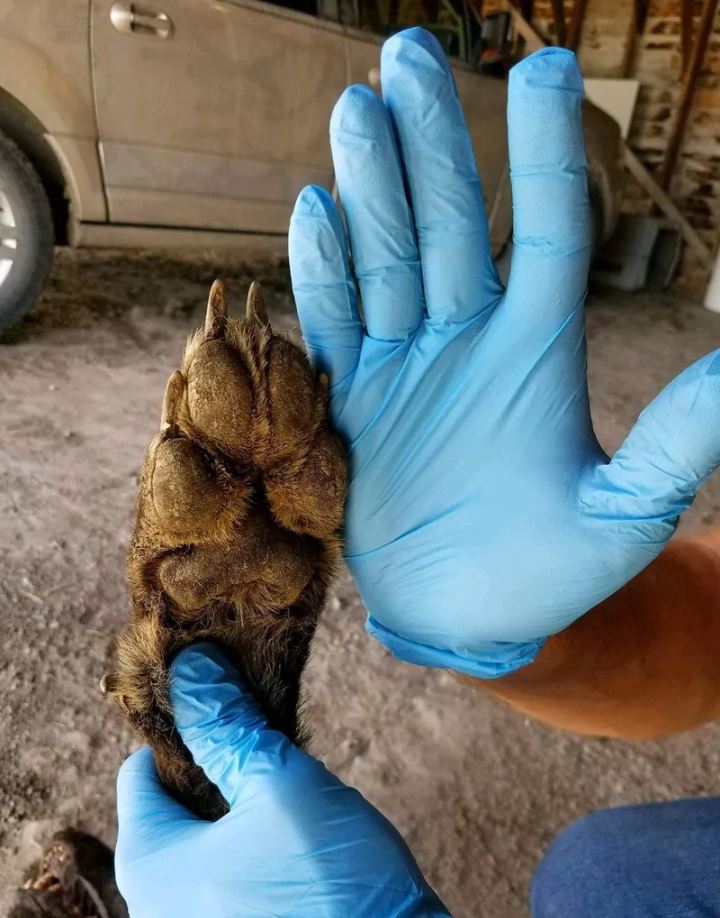 It could take a couple weeks before we hear any results of the DNA test, so we'll keep our ears peeled and let you know when we hear more. Right now, our best guess is it will turn out to be a wolf with mange, but some think it could even be a hybrid of a wolf and something else.
What do you think this strange animal is?