Watch Cameron Hanes Take His Best Bull Yet in Under Armour Hunt's Latest Ridge Reaper Film
OutdoorHub Reporters 09.17.18

When it comes to bowhunting, there's really nobody more dedicated to his training and preparation than Under Armour athlete Cameron Hanes. He runs a marathon a day (roughly 26 miles,) flings arrows through his kitchen, and runs in long endurance races, ultimately to be the best bowhunter he can be. His unwavering discipline and mental toughness undoubtedly played a key role in taking his best bull to date.
In Under Armour's latest Ridge Reaper film, follow along as Cam makes his way through prime elk country in Utah during the early stages of the elk rut. Cam gives a complete play-by-play commentary as the hunt unfolds, and shares a little bit of knowledge and reasoning behind every decision he makes.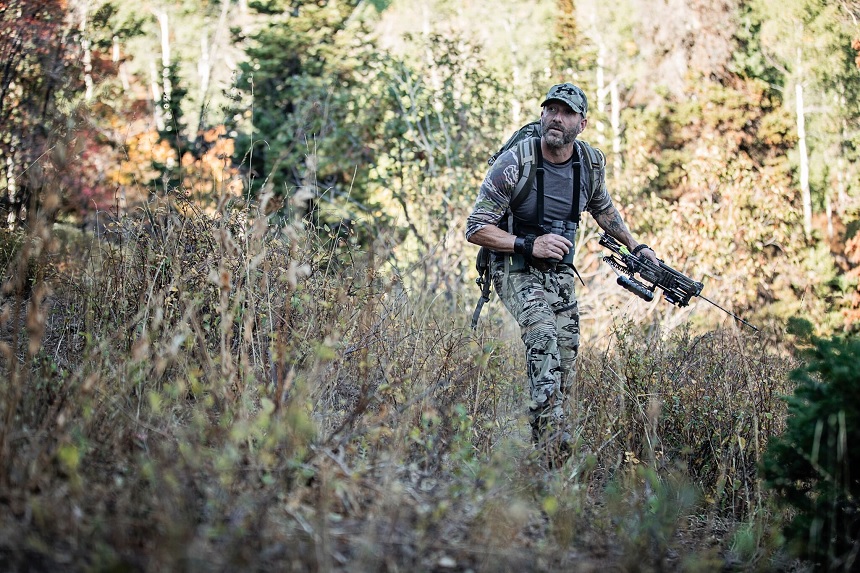 This short film will grip you from the very first bugle, which appears to even give Cam a little shake of the old nerves; although, when you see the bull he's pursuing, you'll understand.
Watch the full episode below, and check out more incredible hunts on Under Armour Hunt or Cameron Hanes' YouTube Channel:
So at the end of it all, does it actually get any better than that?
If you're a bowhunter, the answer is likely no.
There's just nothing like formulating a plan and watching it develop right in front of you – especially when it ends with your best bull yet!
It's a powerful experience that bowhunters don't get to feel very often, as Cam alluded to in the video, "Hunting is so much fun, and it's hard and it has to be perfect and it's frustrating, but we're doing it. We're in the middle of it and I feel really lucky to be here."
Congratulations on the elk, Cam, and thank you for representing hunters the way you do!