It's hard to believe we are only a few months away from the 2019 Cabelas Black Friday and Bass Pro Shops black Friday event. While we don't have a good grasp on what will be up for grabs this year, we are hopeful that we'l see another collection of amazing deals. If you didn't take advantage of last years event, don't sweat it! We'll be here making sure that you have up to the minute updates on the sales.
Last year was the first full calendar year of the new joint Bass Pro Shops and Cabela's corporation. Since Bass Pro Shops completed the acquisition of Cabela's in September of 2017, they have been slowly merging most of their advertisements and messaging, including their TV commercials. For Black Friday this year, a joint Bass Pro Shops and Cabela's ad has been released, laying out a number of great deals that can be had at either of the stores.
Another unique part of the Cabelas Black Friday event over the past few years is their first in line giveaways. In years past, the first few hundred people through the door have been given everything from coolers to guns for being the most eager shoppers. This year, the giveaway appears to have bled over into Bass Pro Shops as well. The first 300 people in line on 11/24, 11/25, and 11/26 will have a chance at over $1,000,000 in prizes. A full list of door prizes can be found on page 51 below.
With sales spanning multiple days, door prizes, and now the ability to score these deals at a Bass Pro or Cabela's, this could be the one not to miss. We have included all 52 pages below to make it easy to find all of the deals in one place.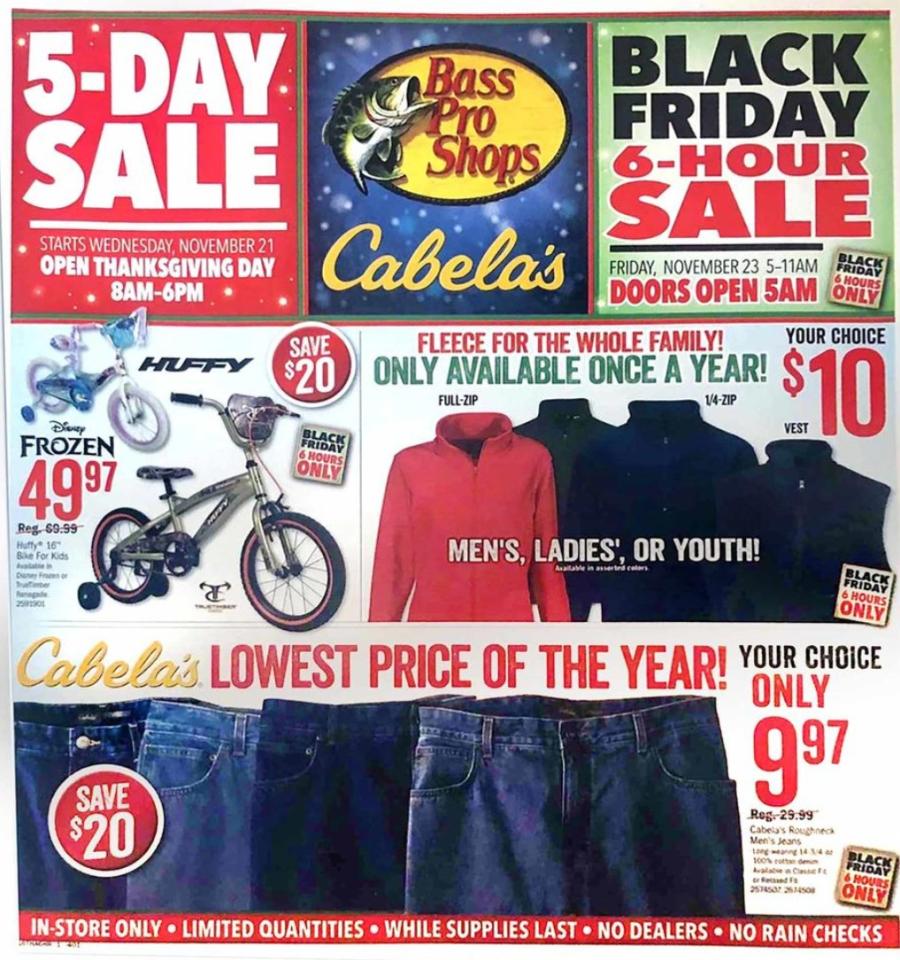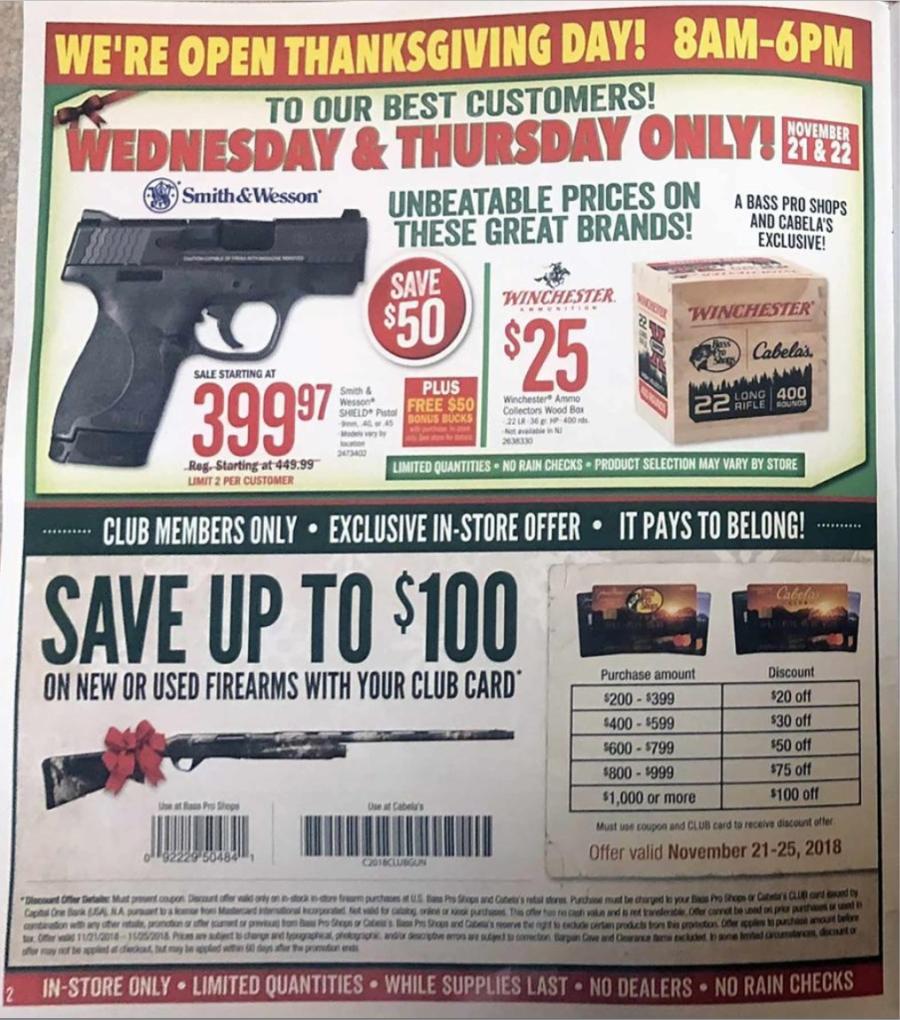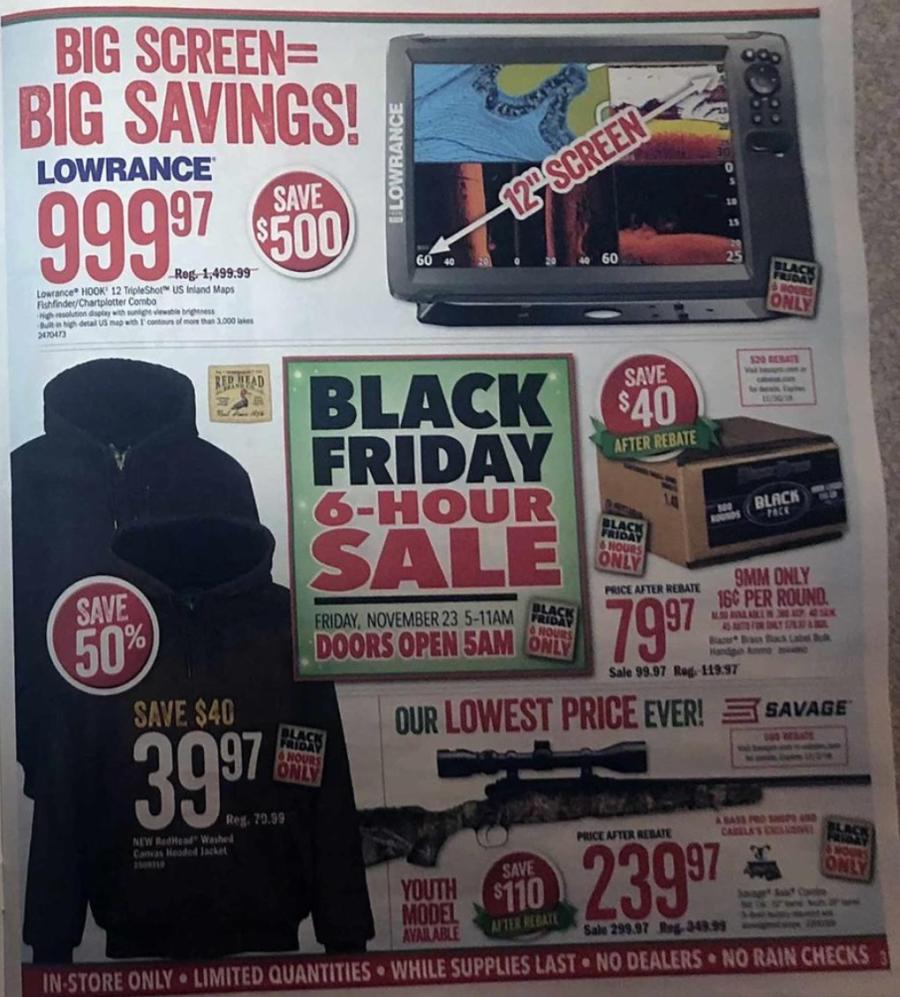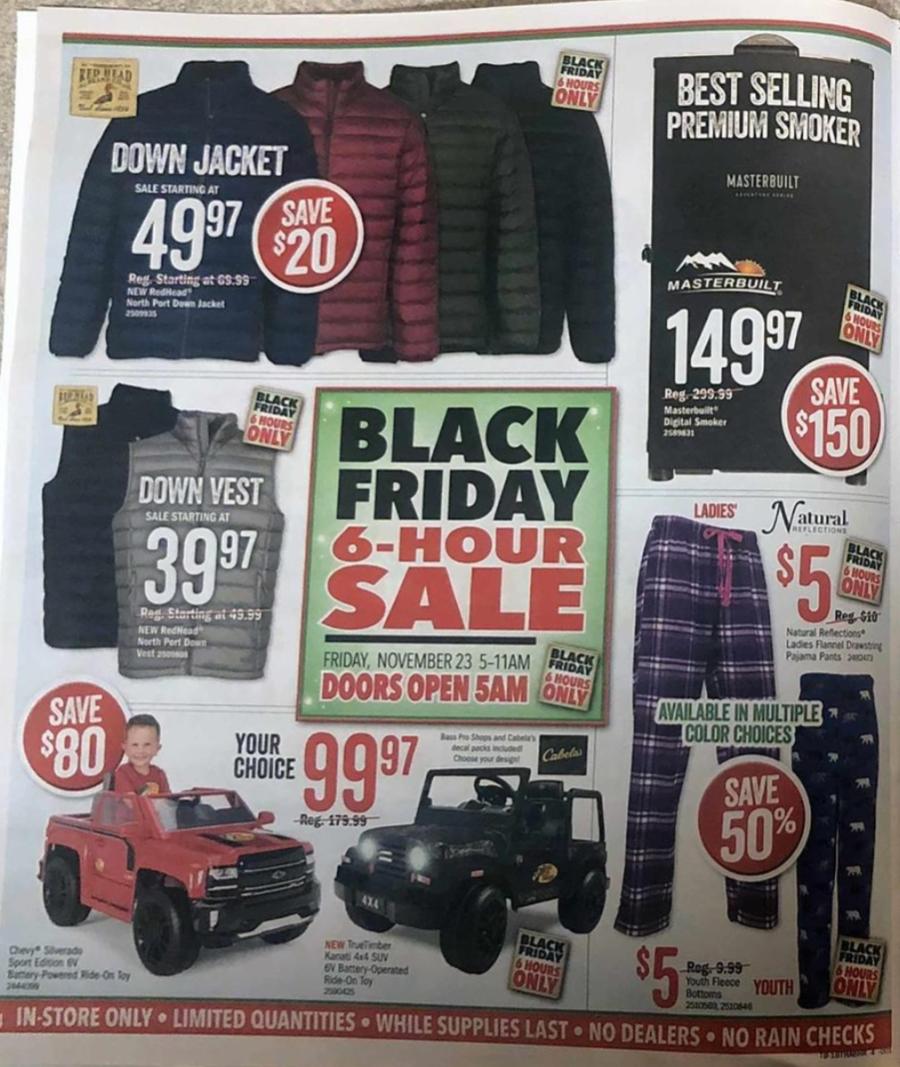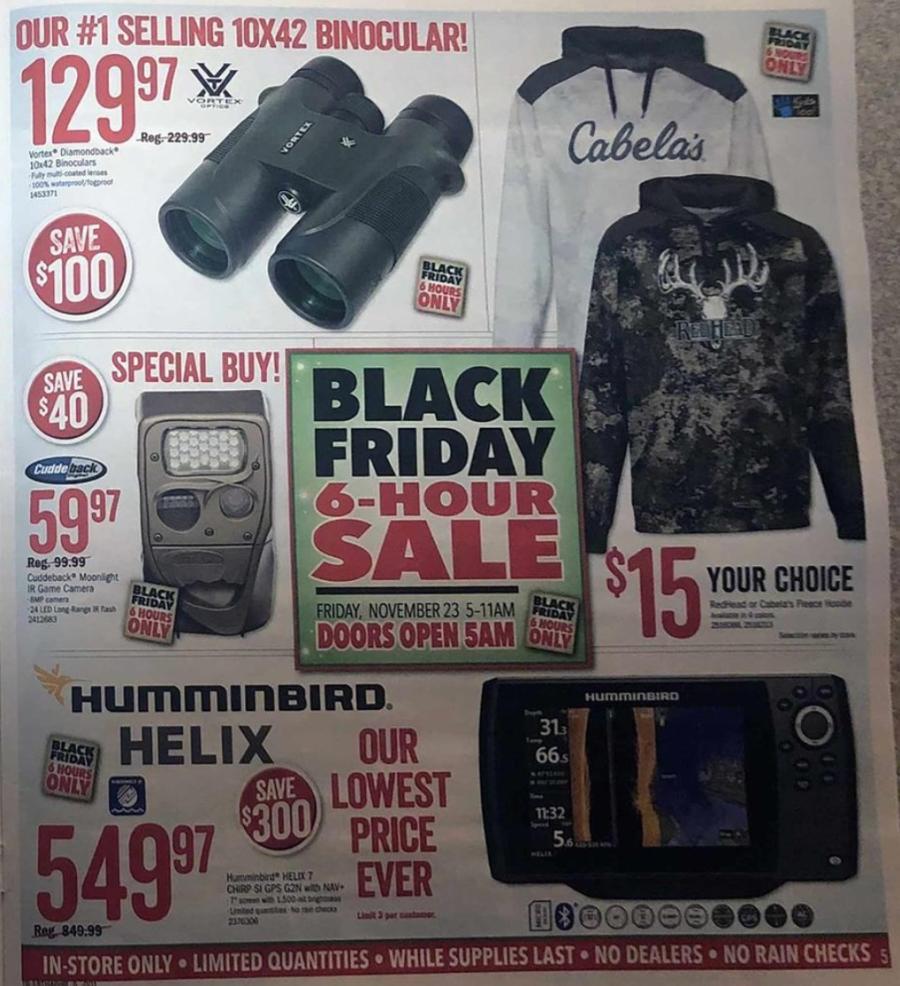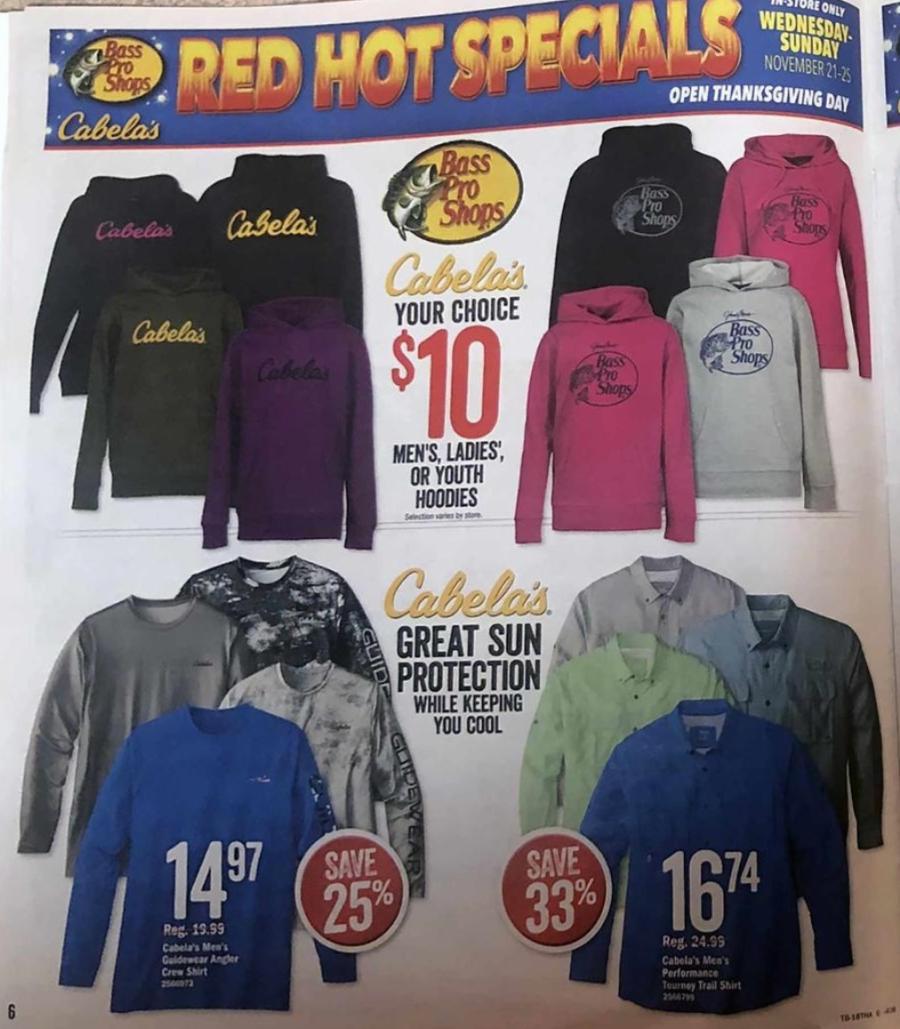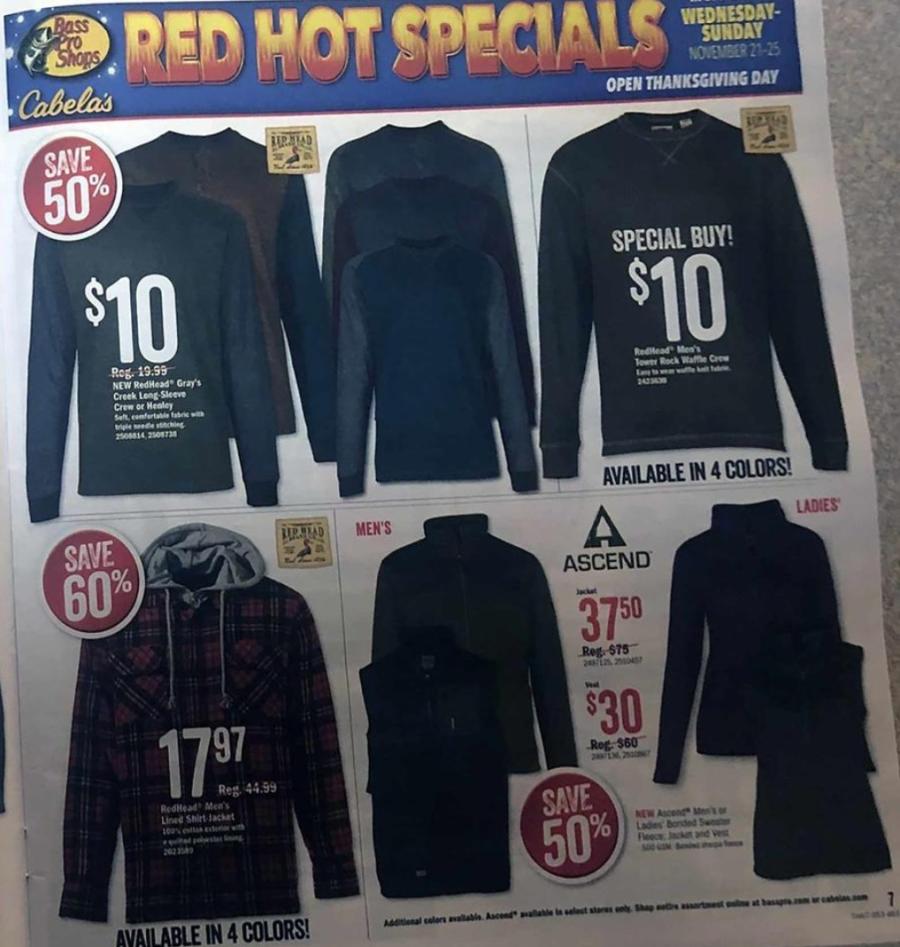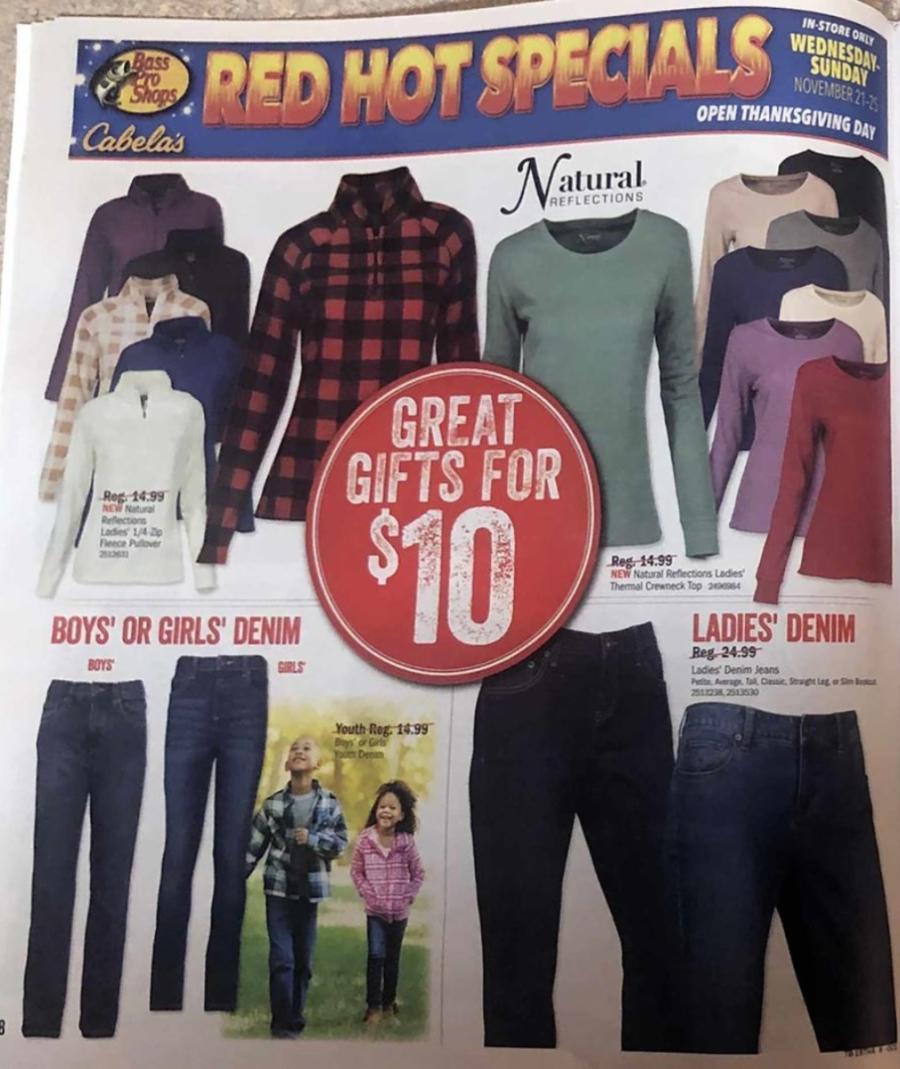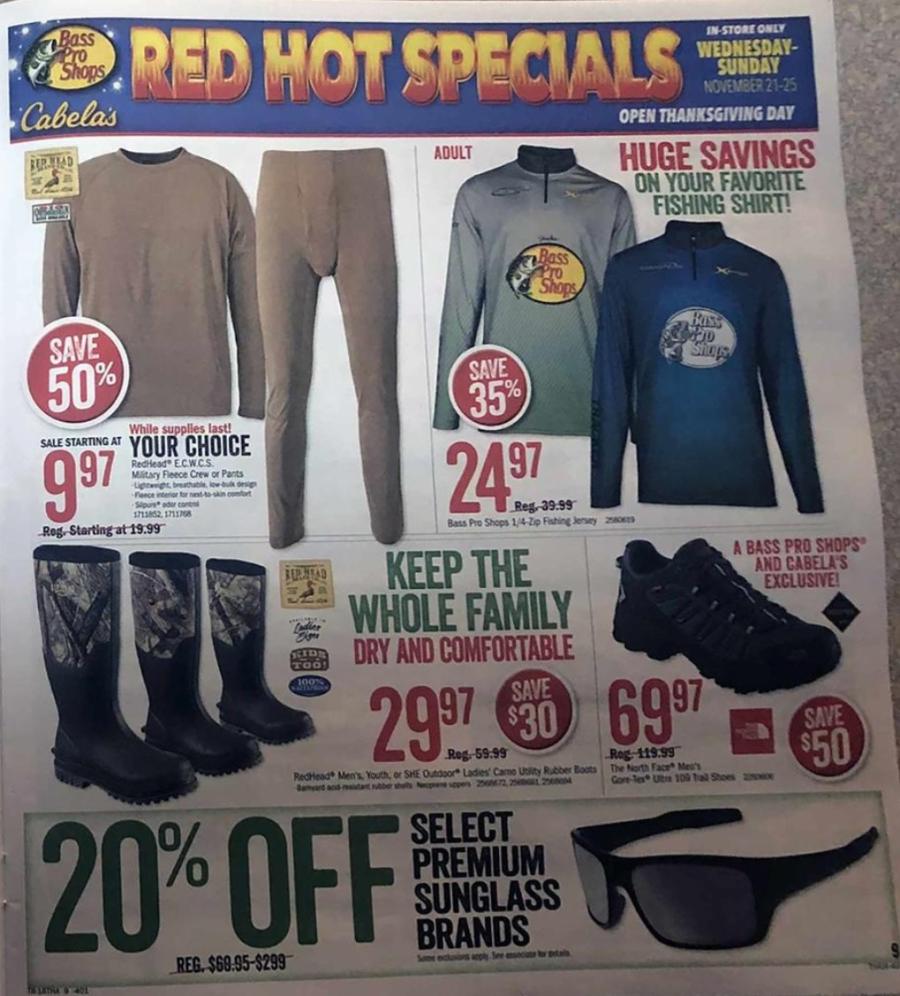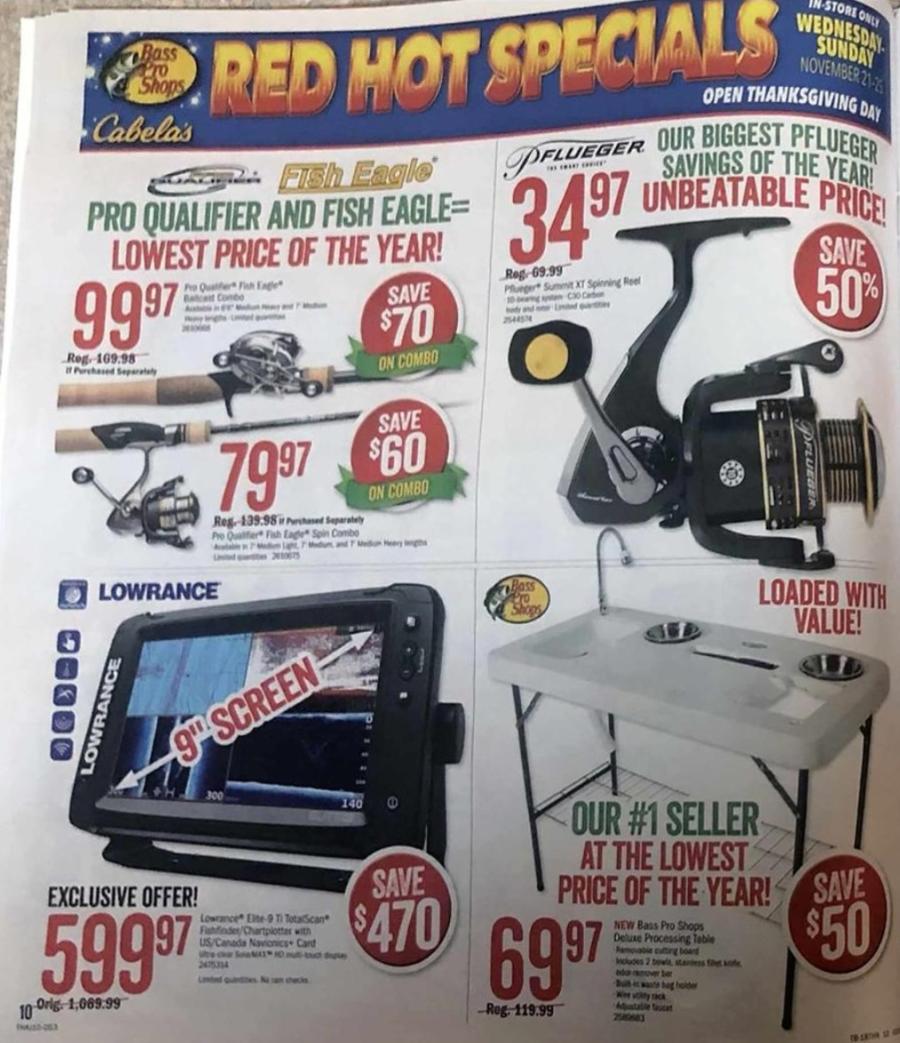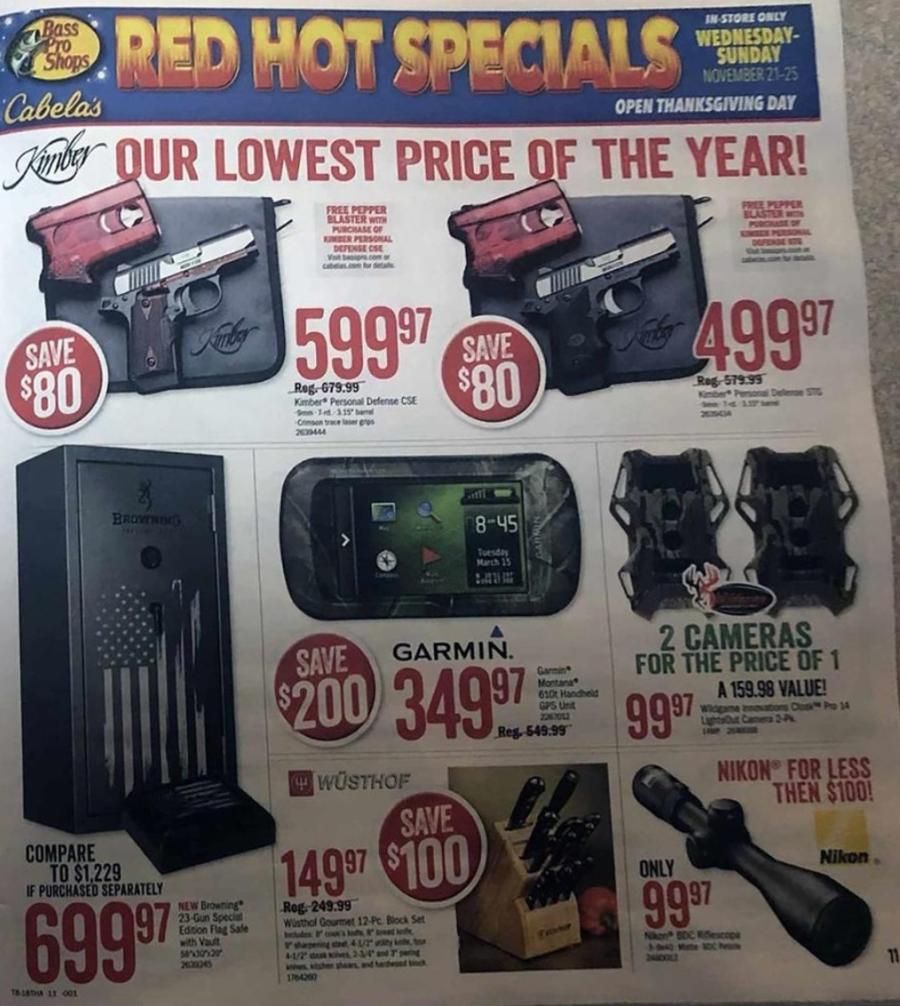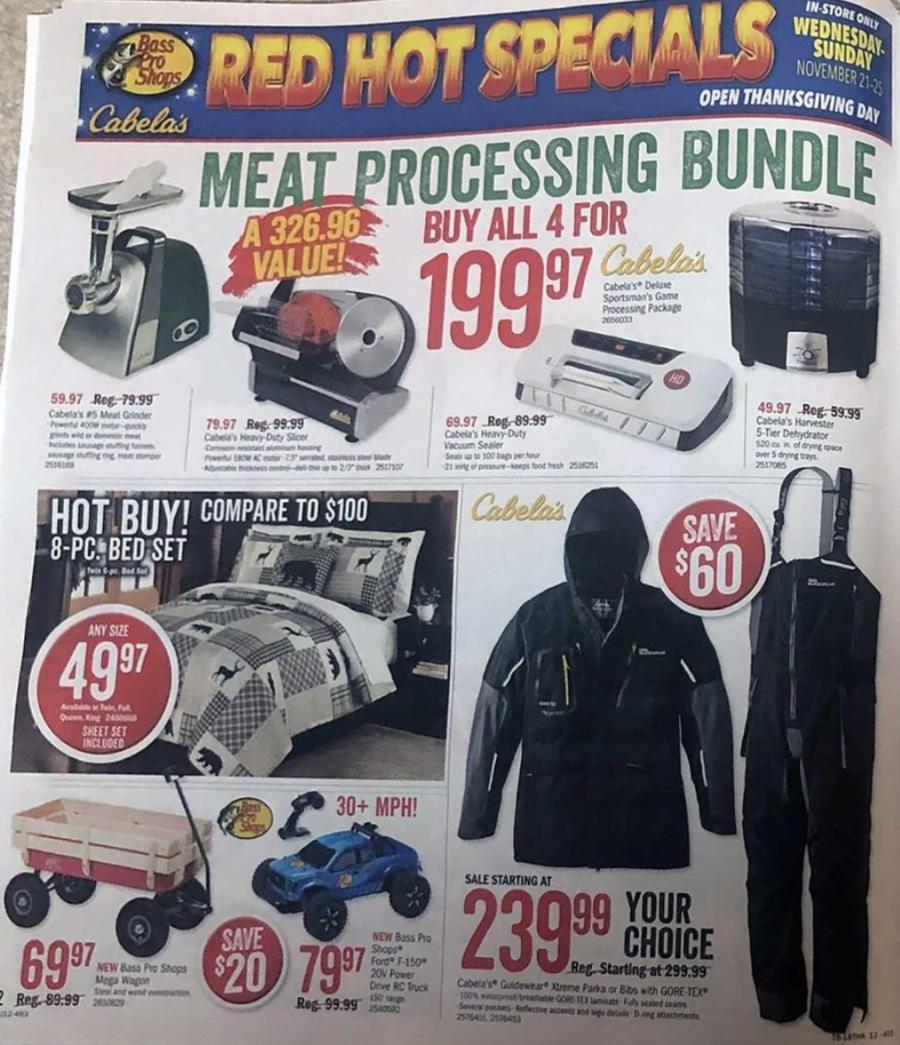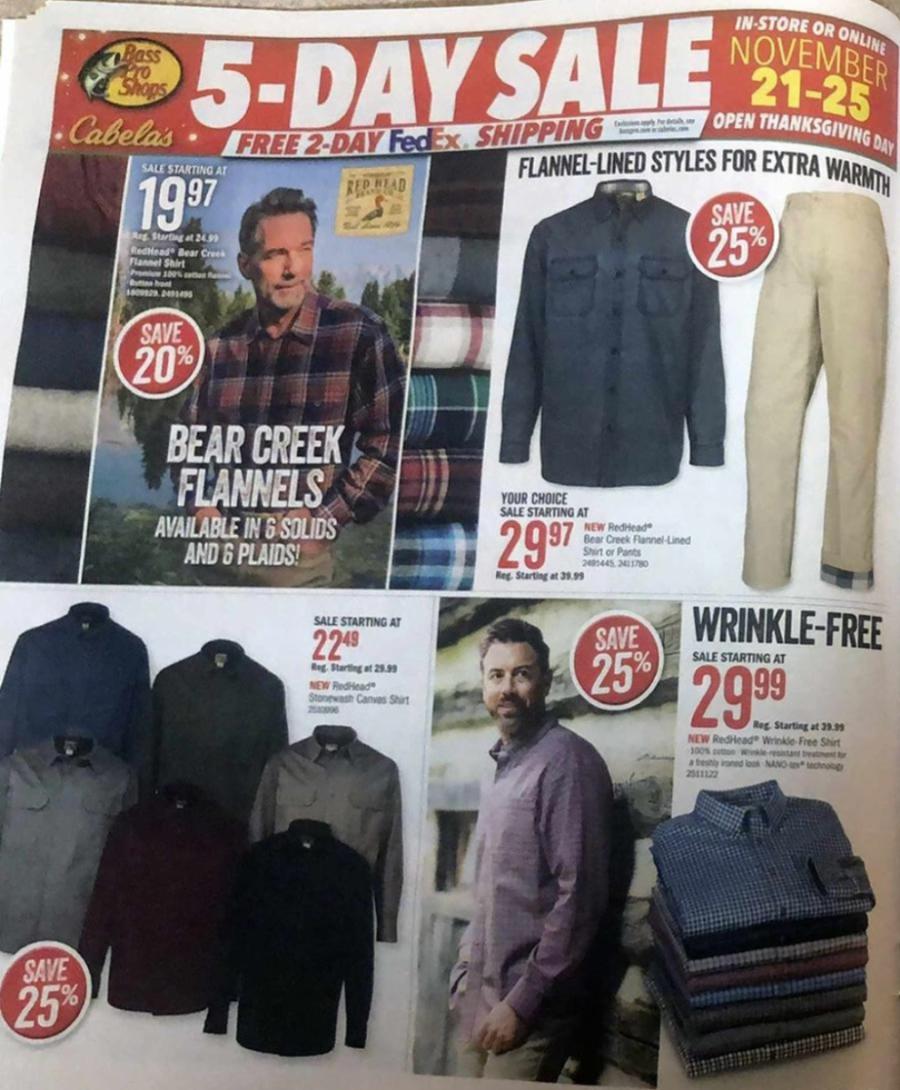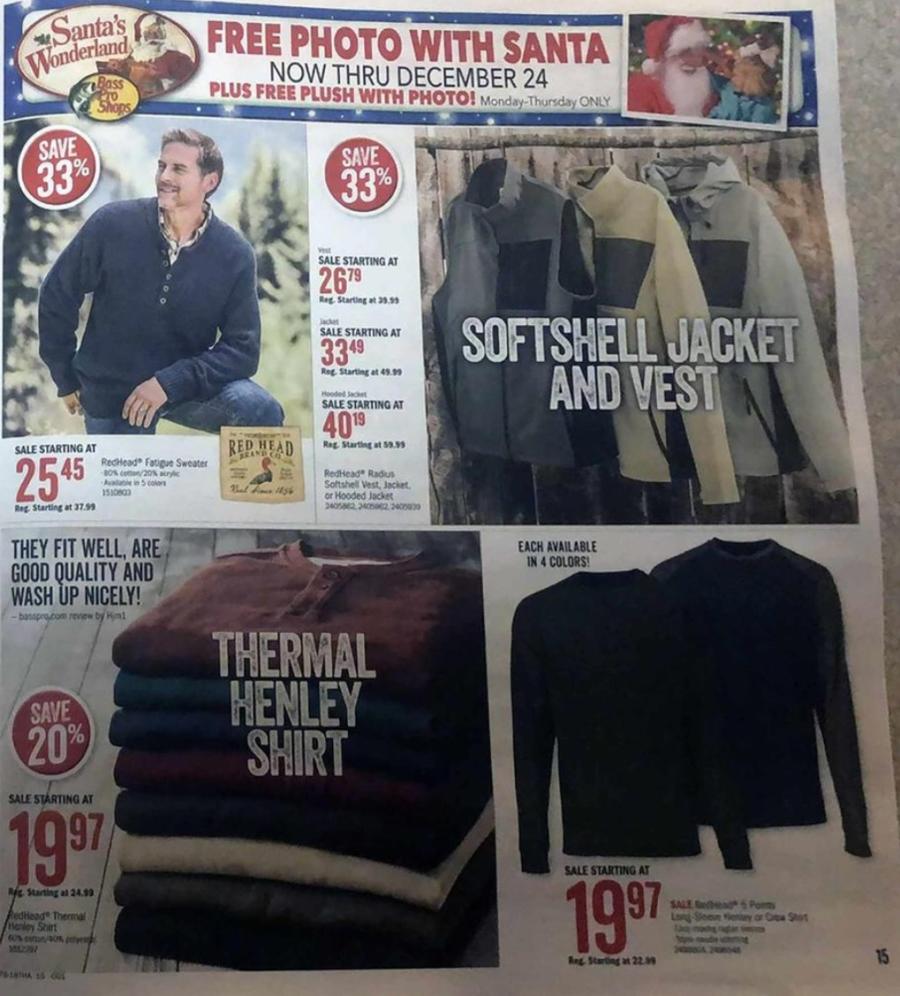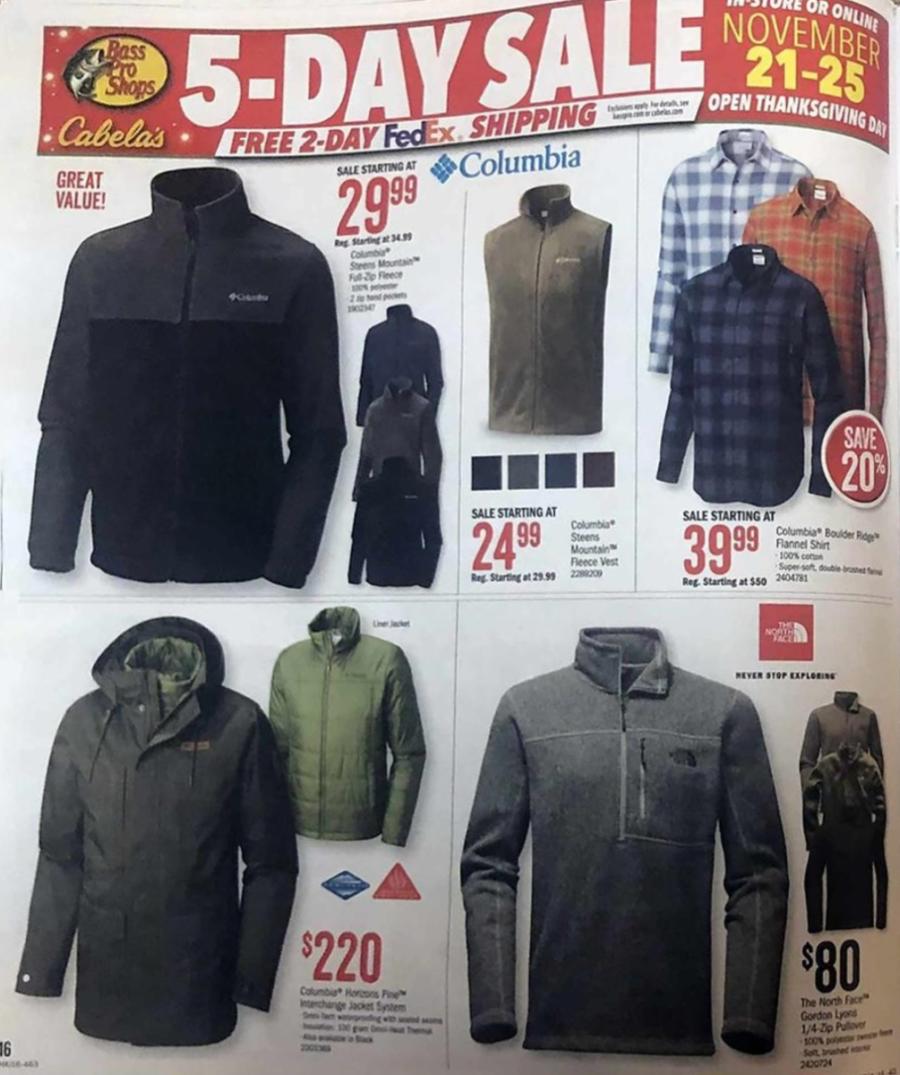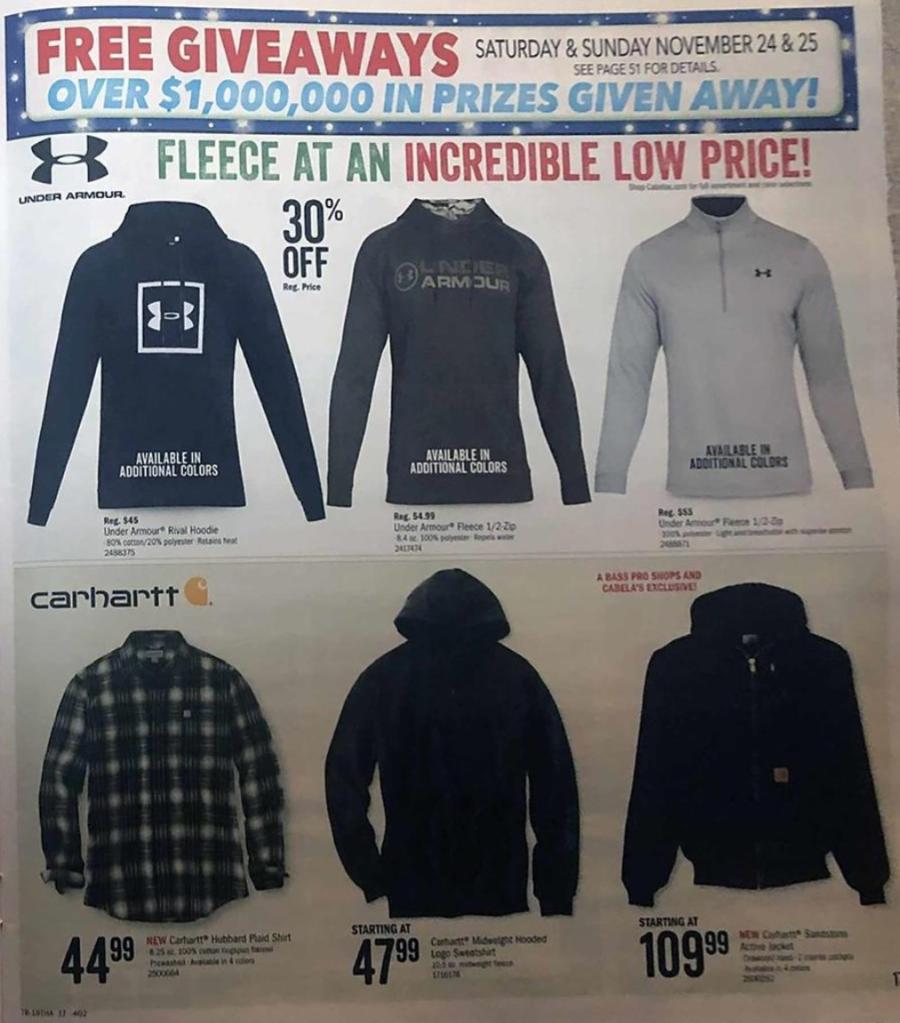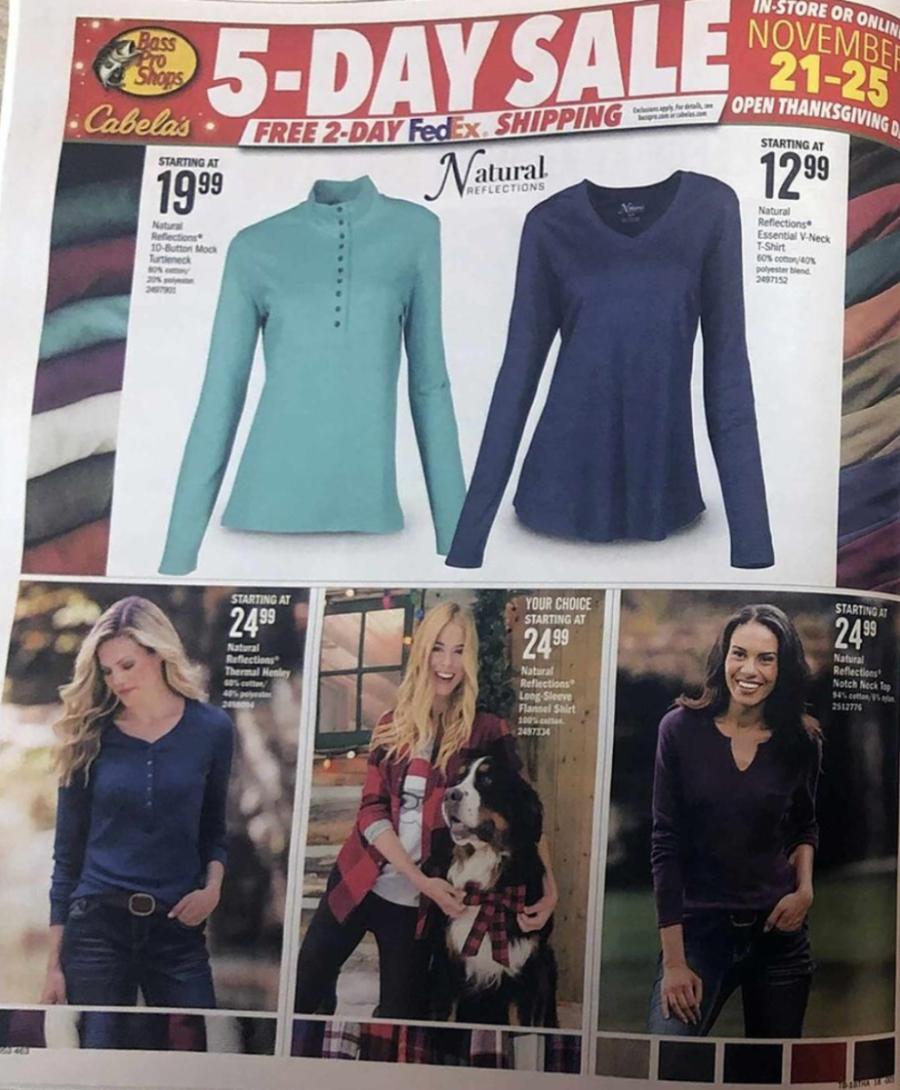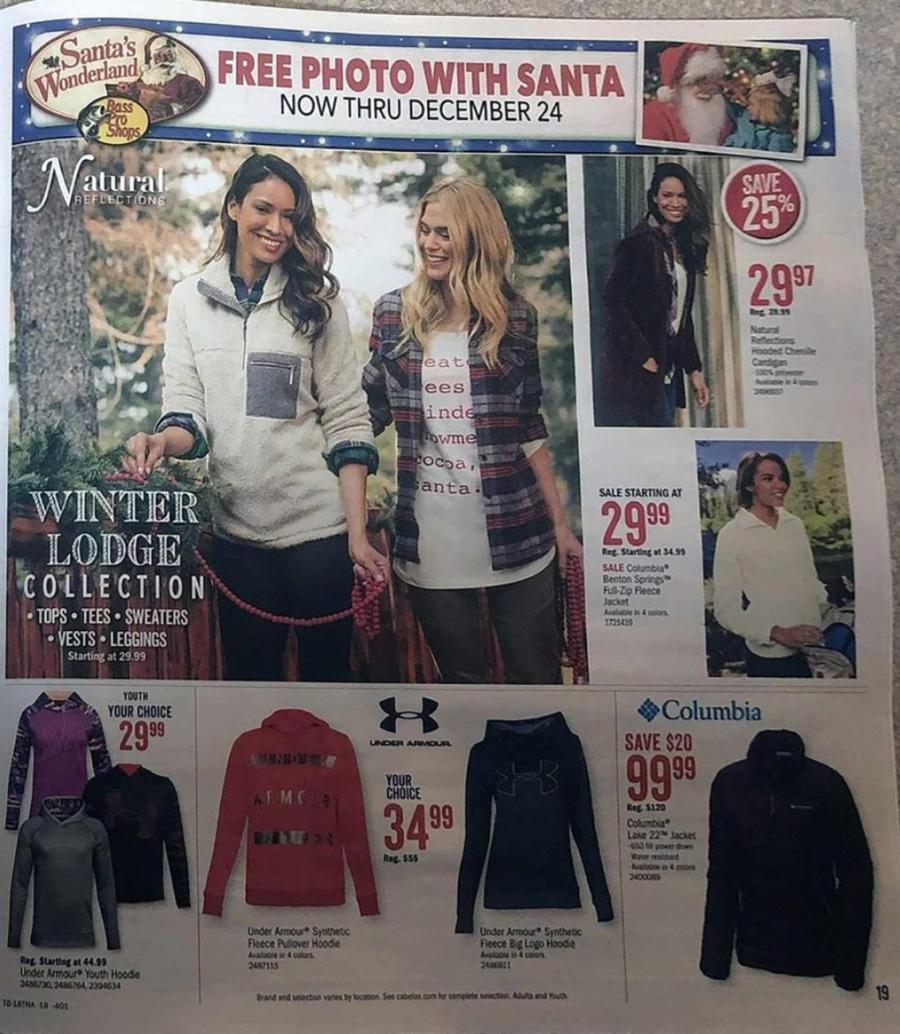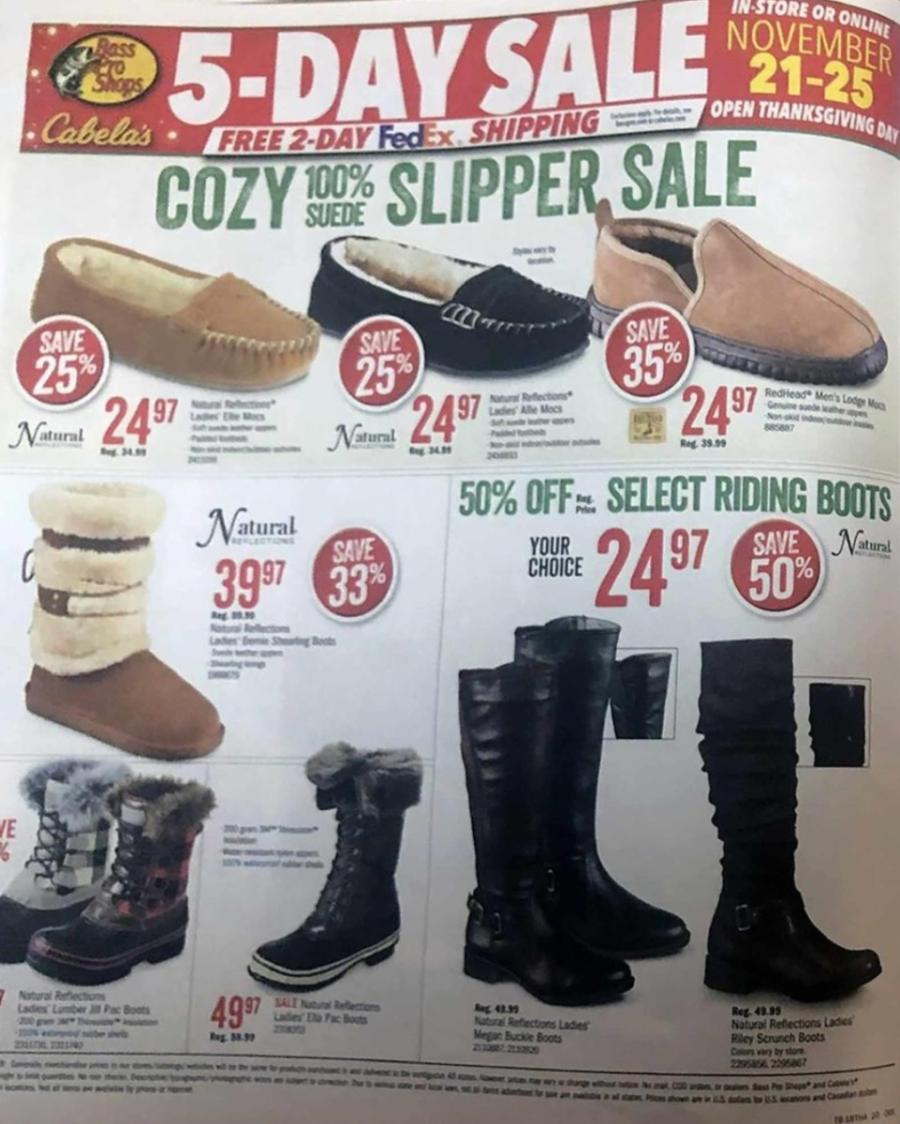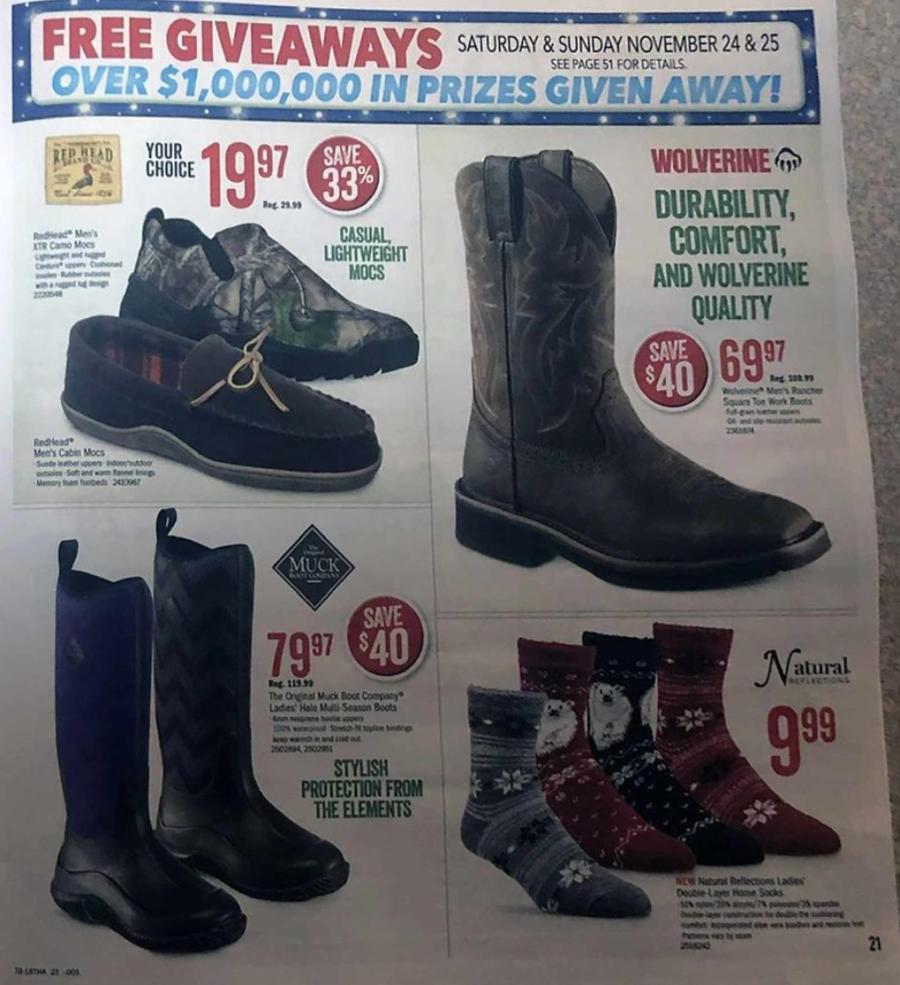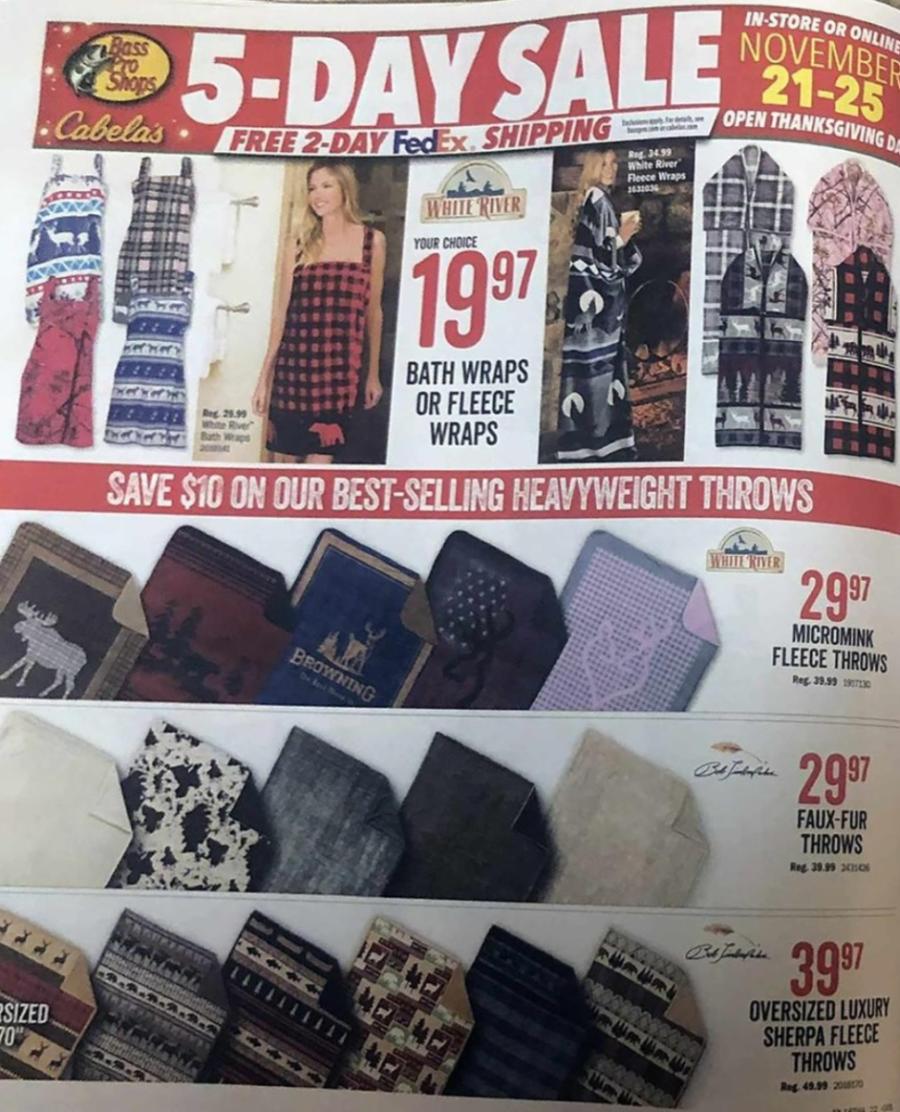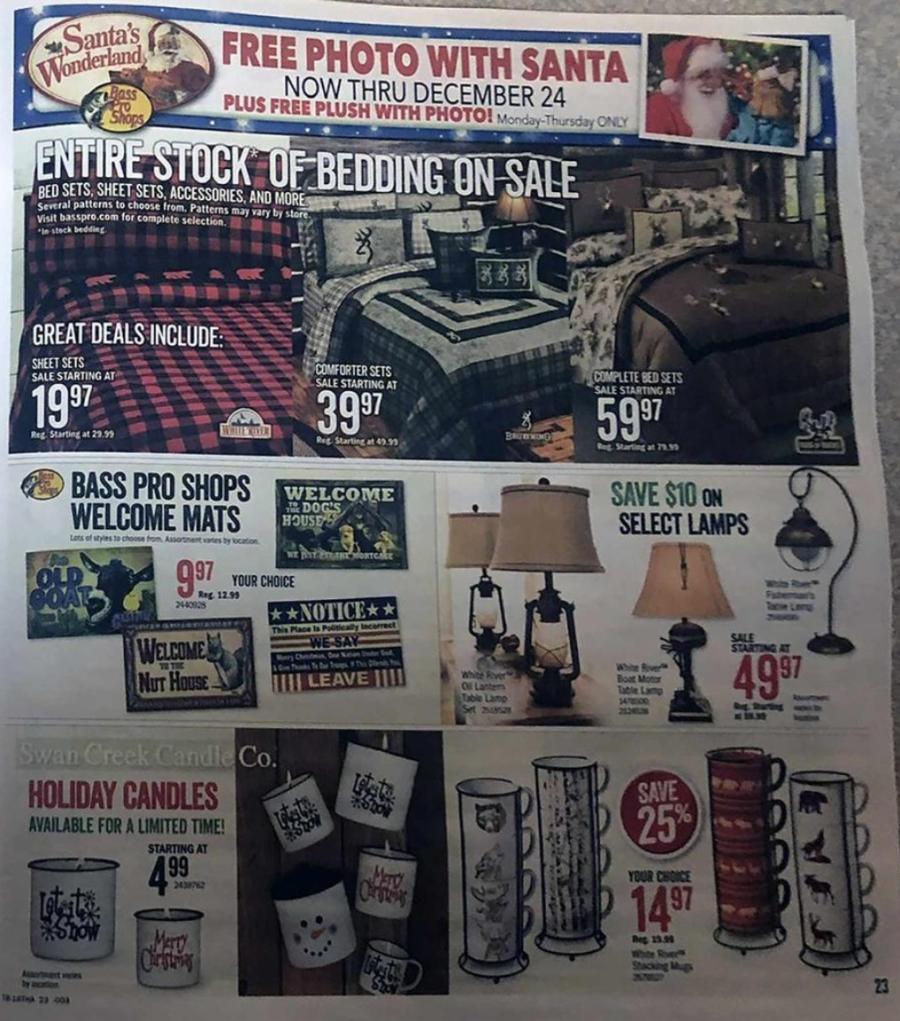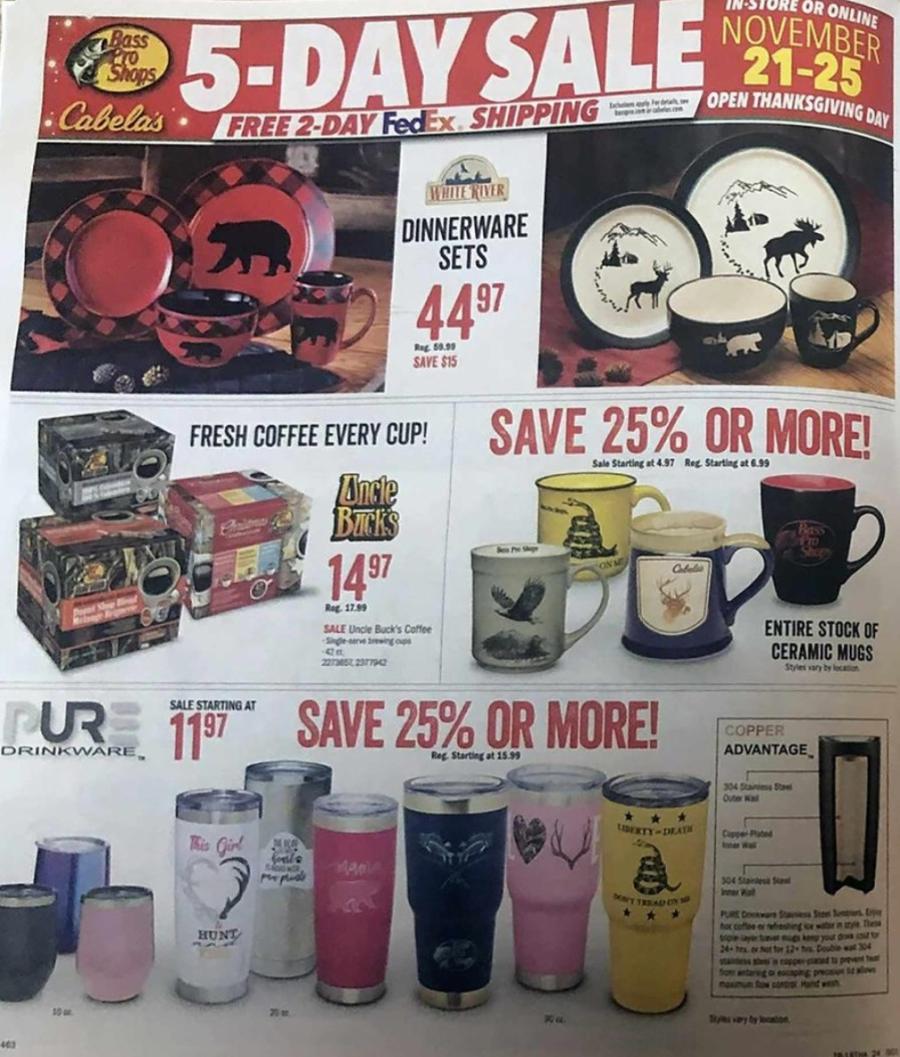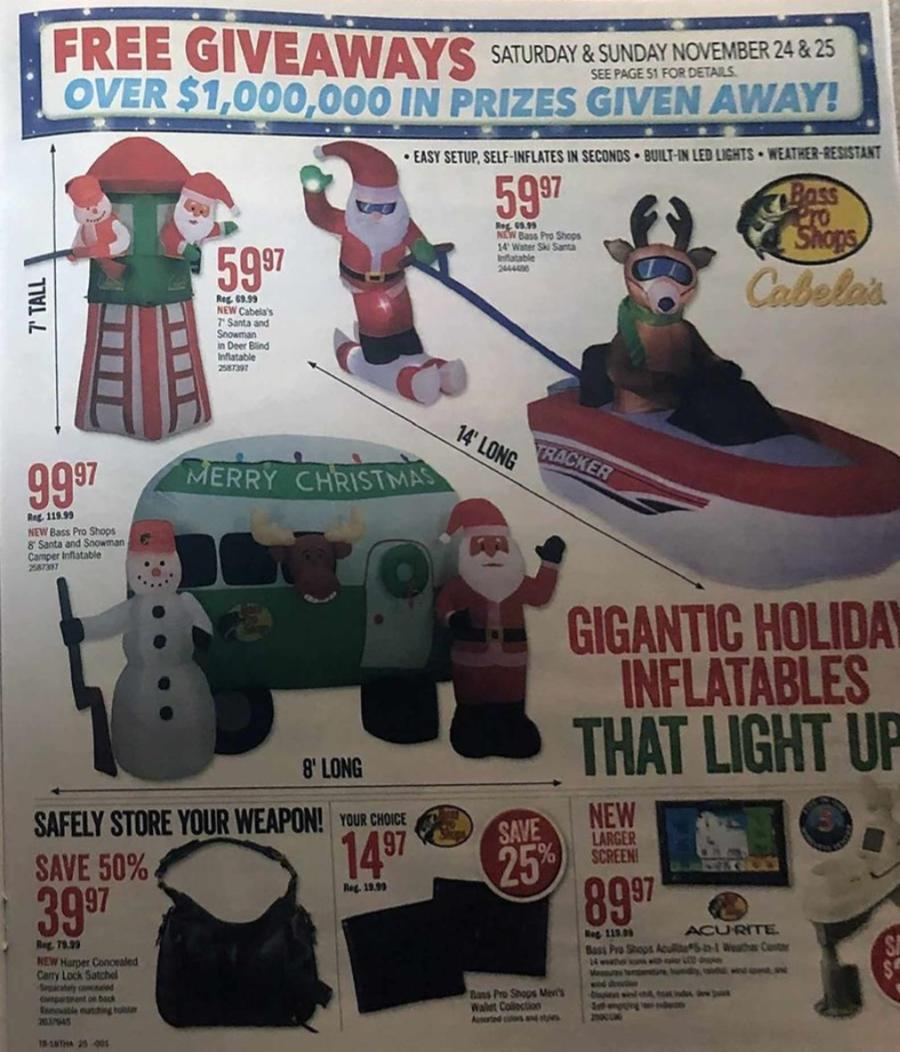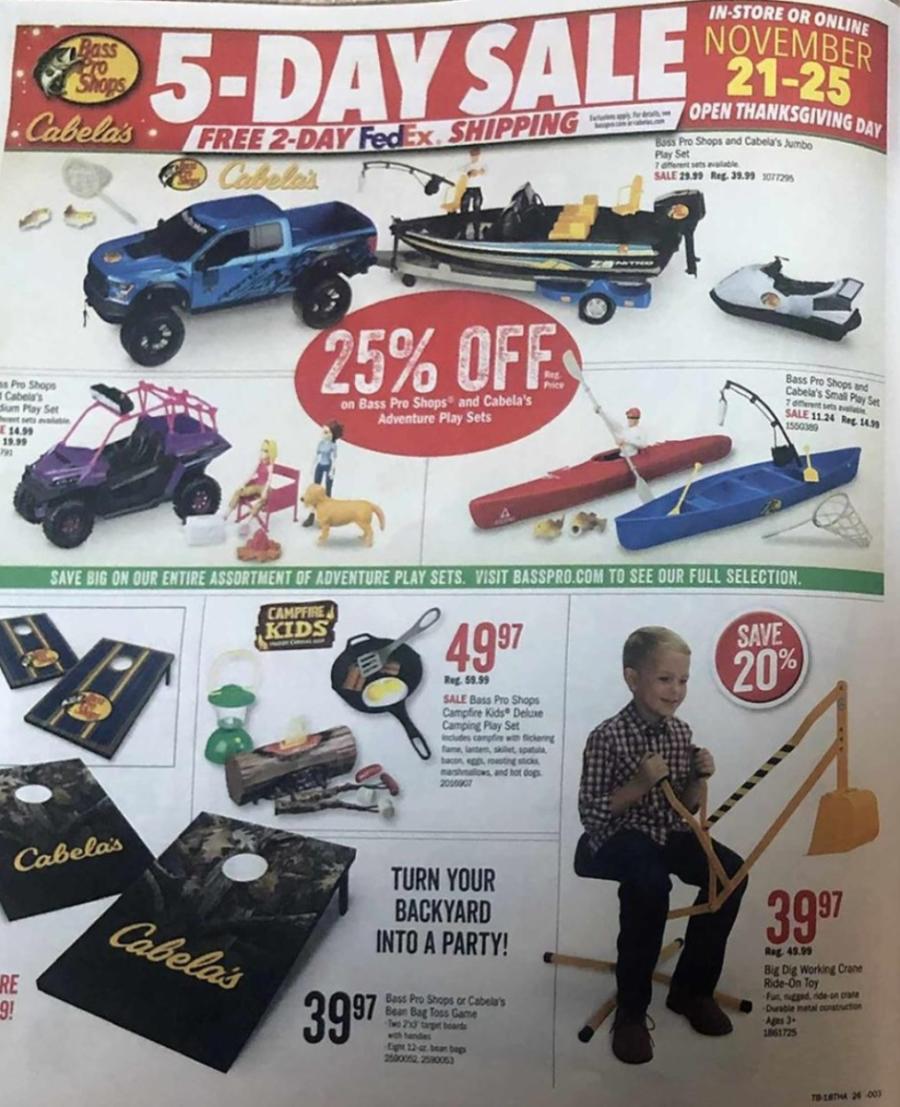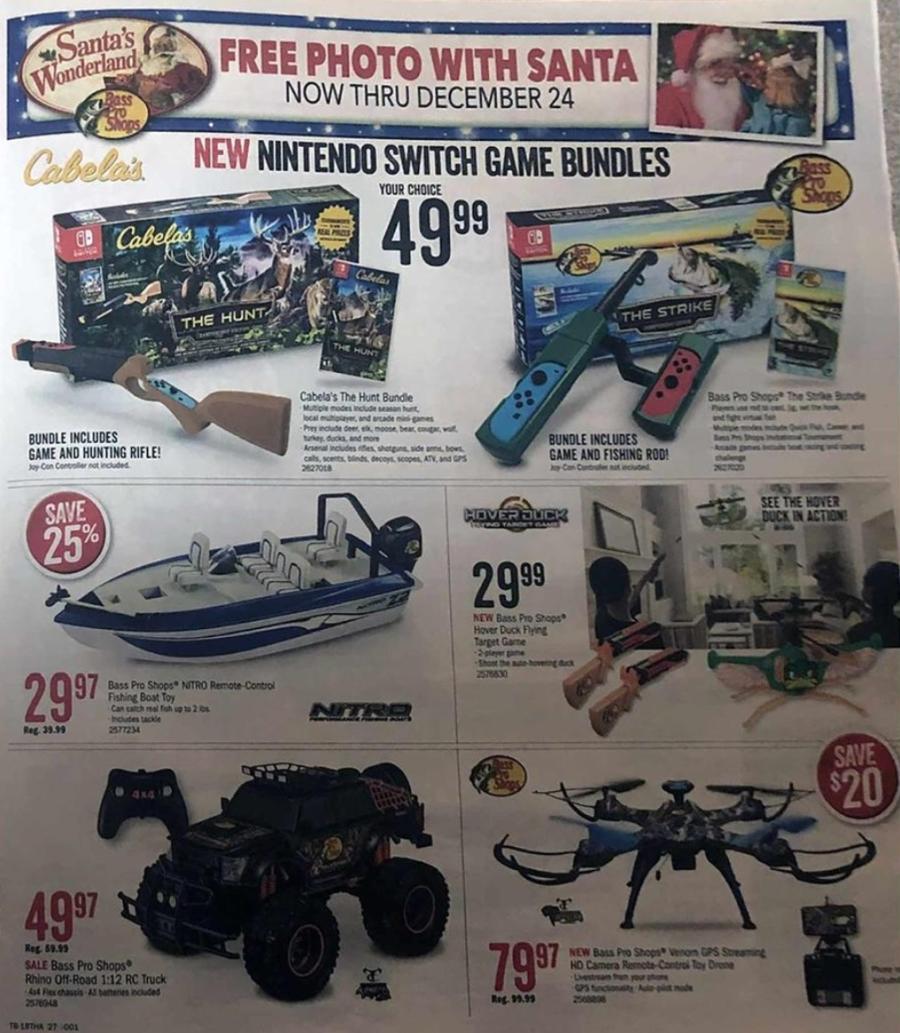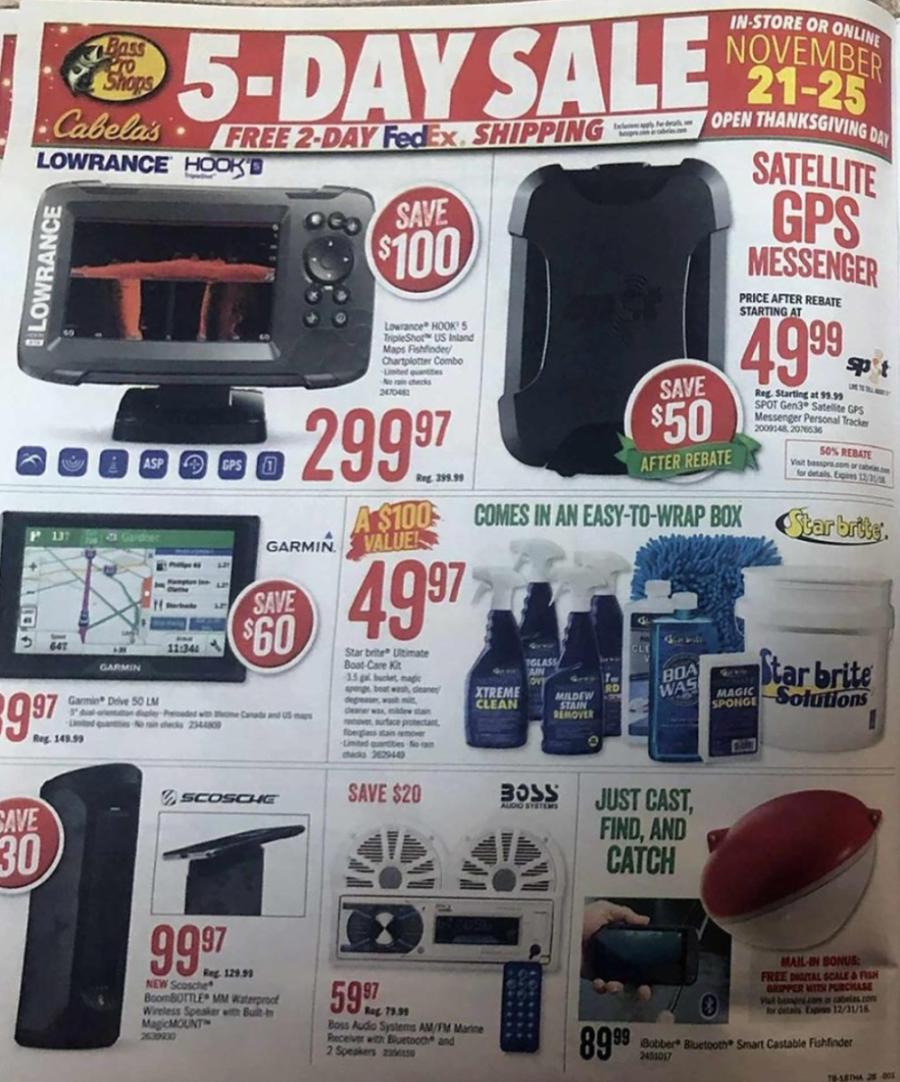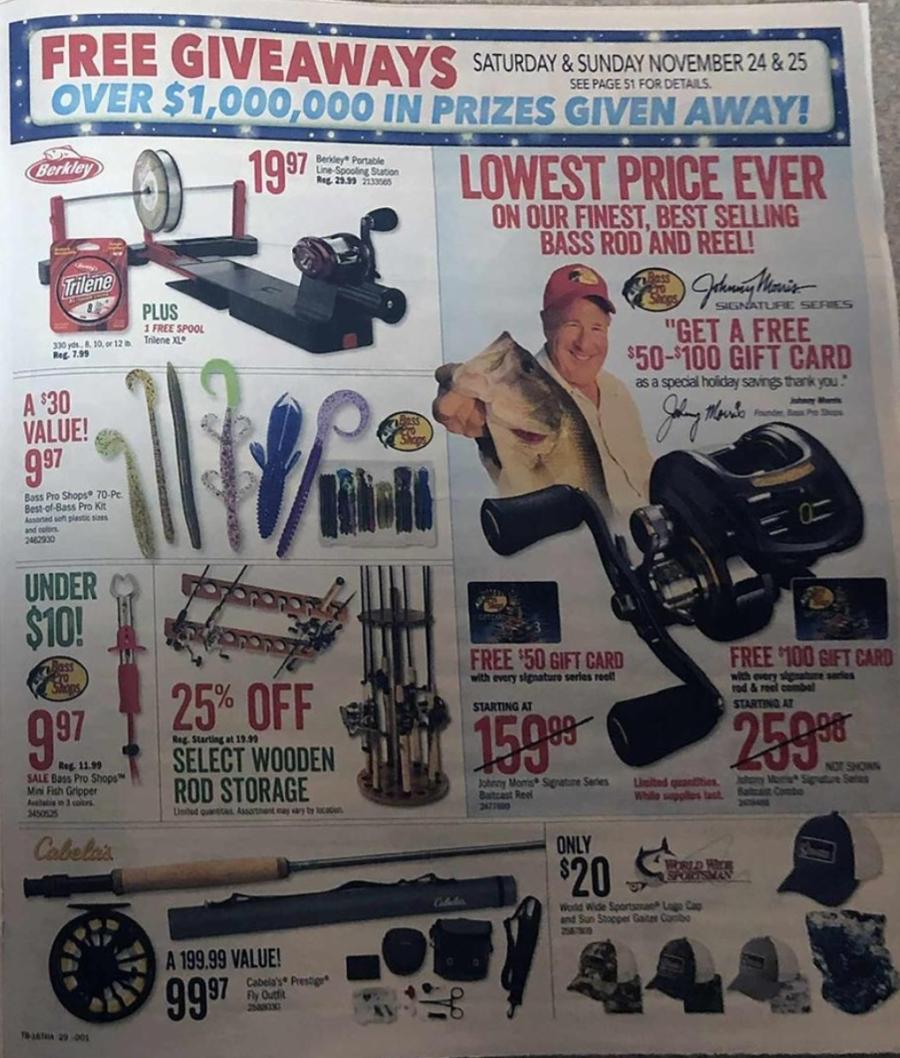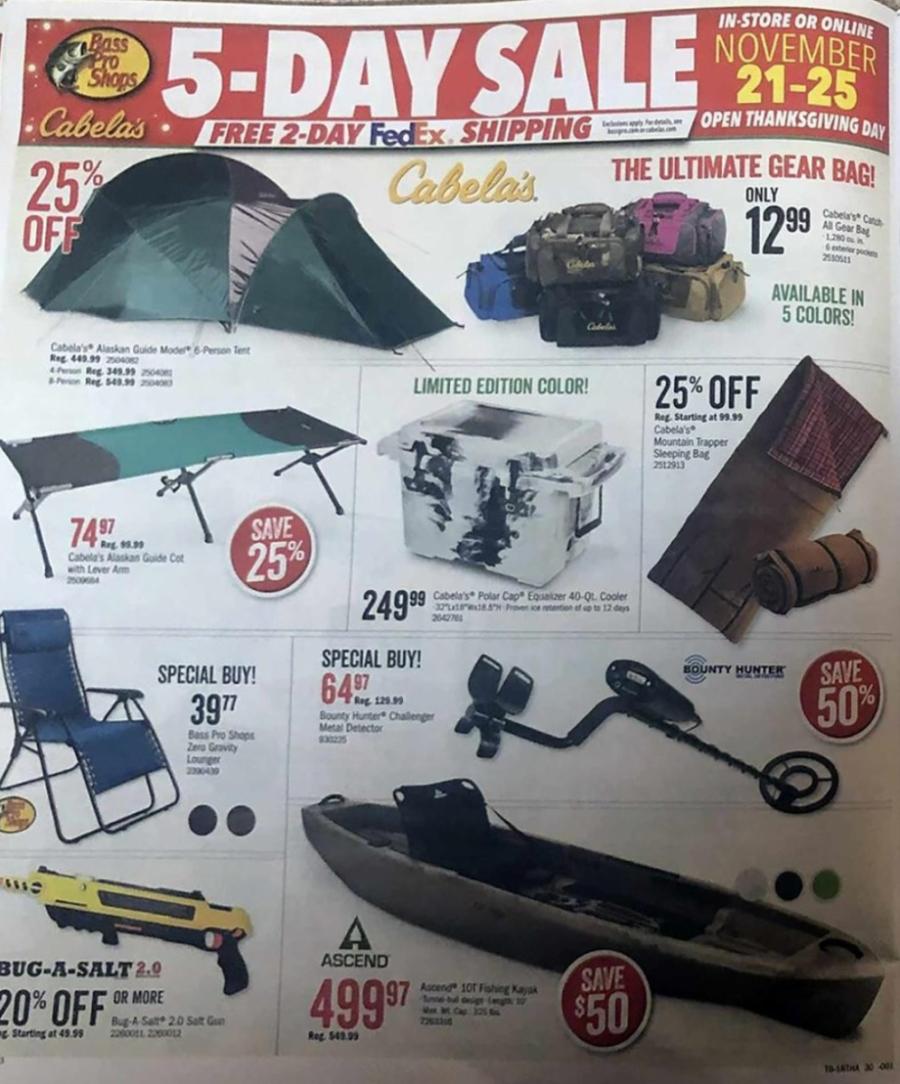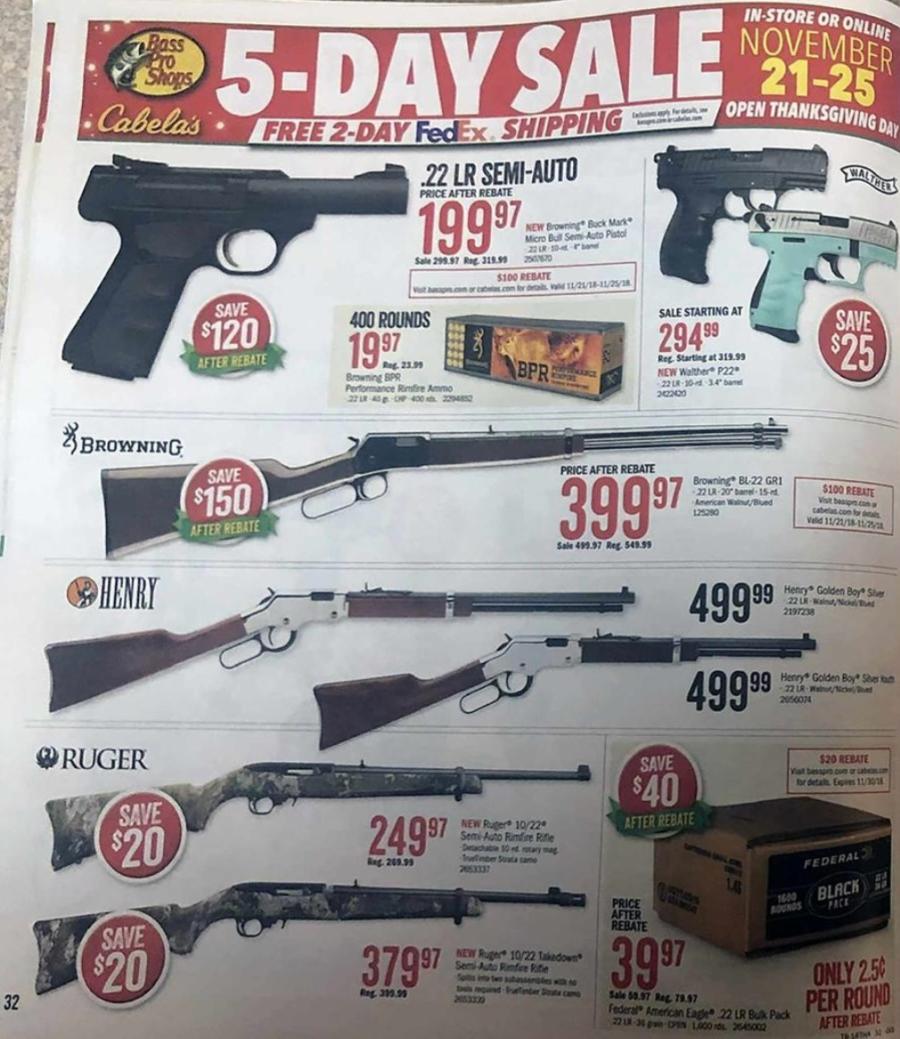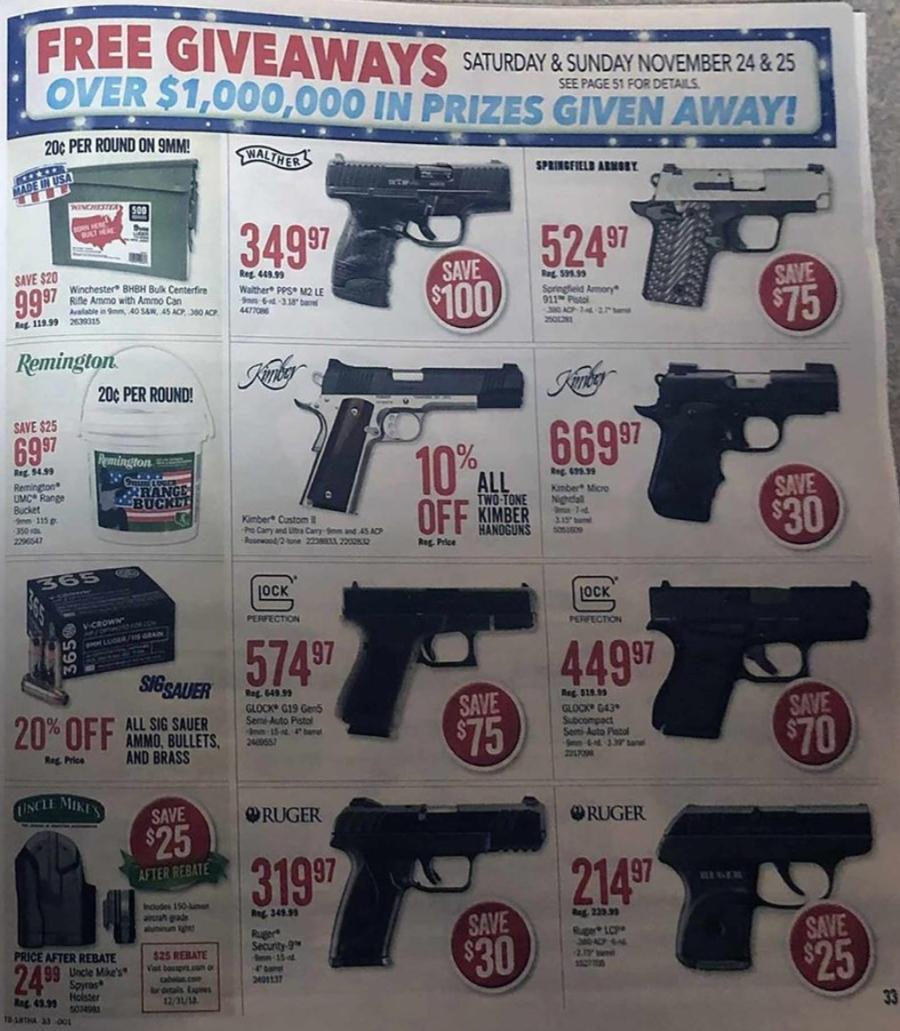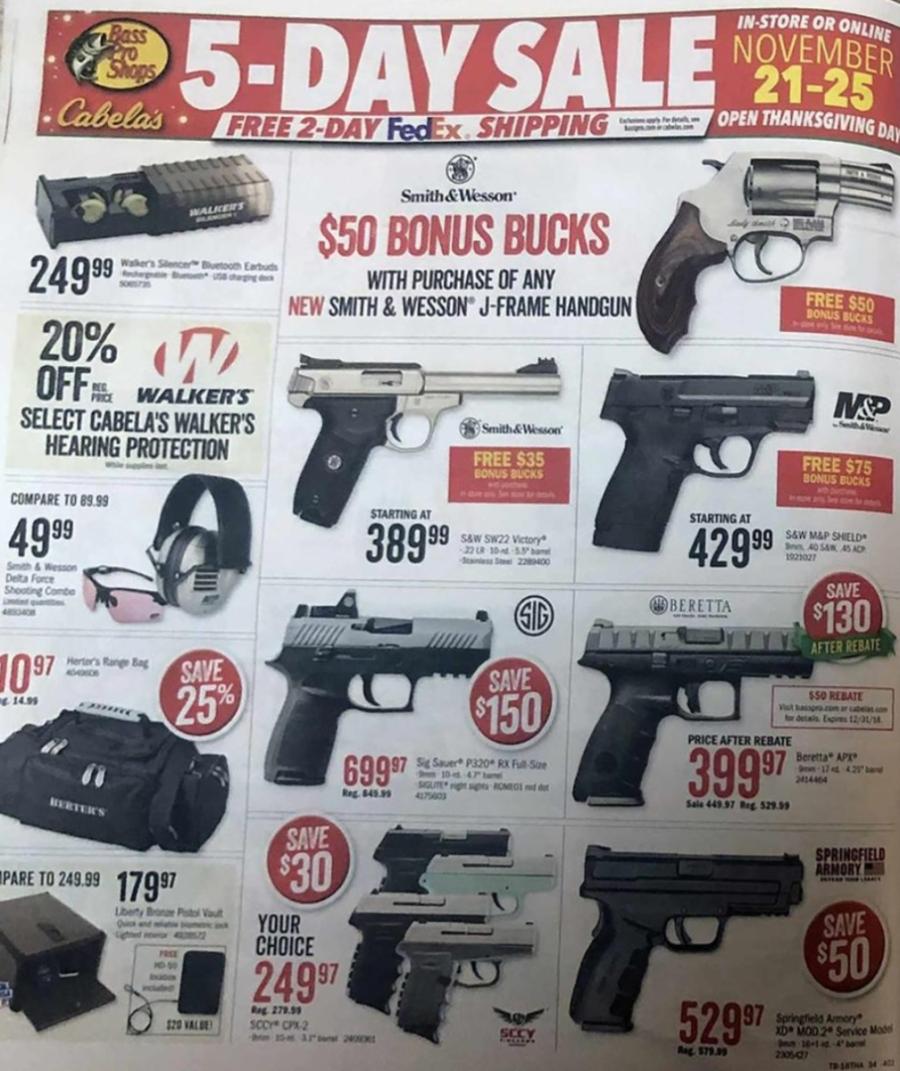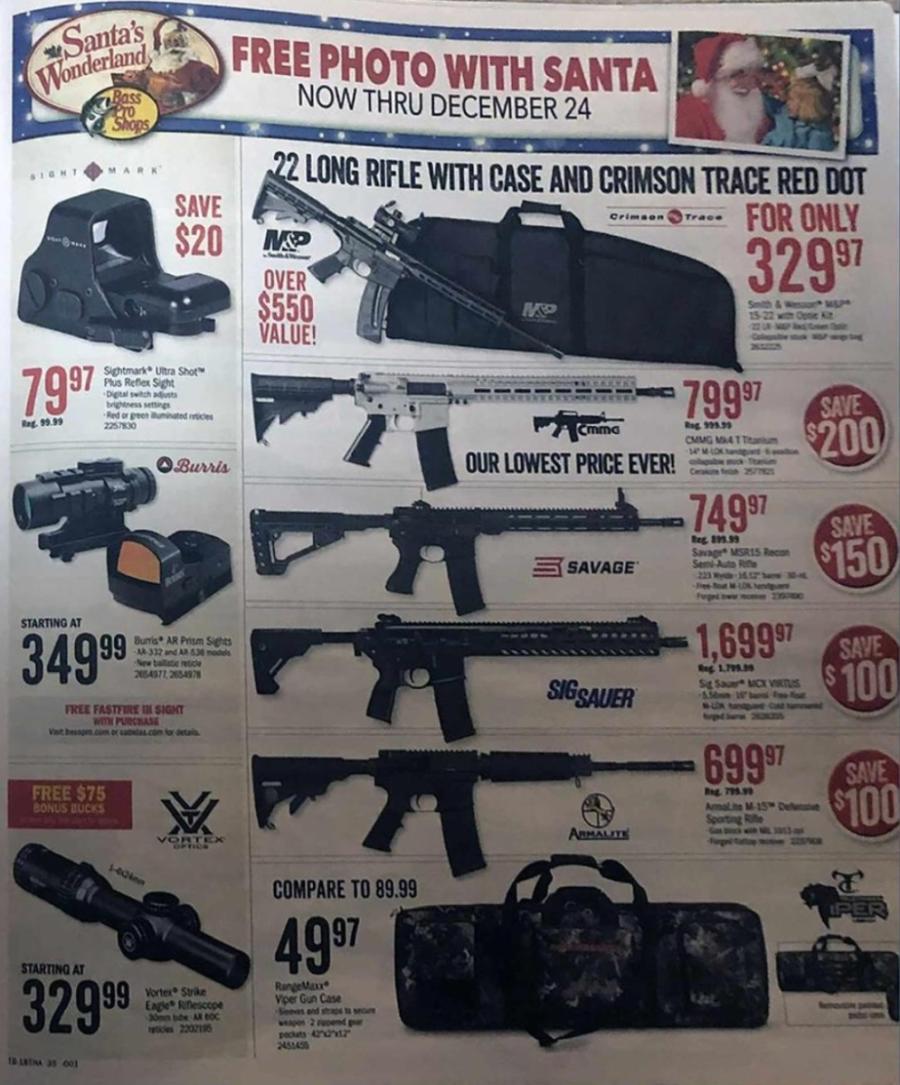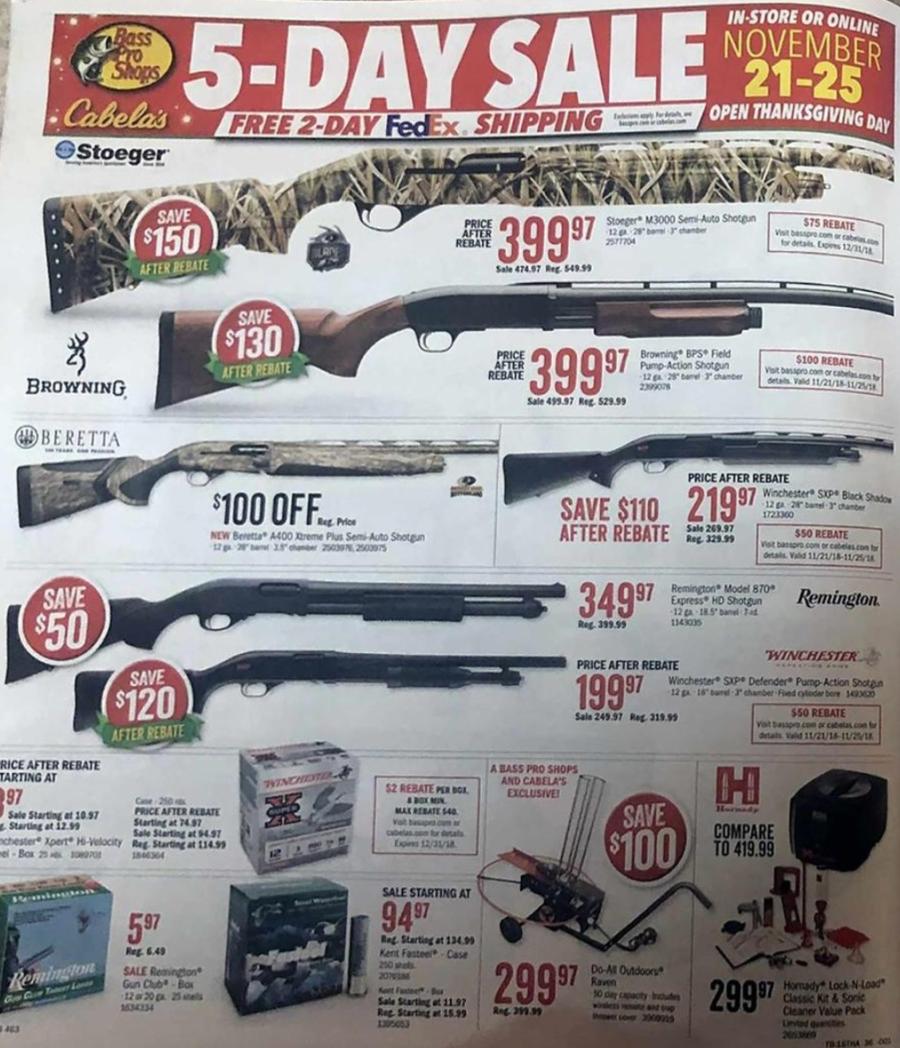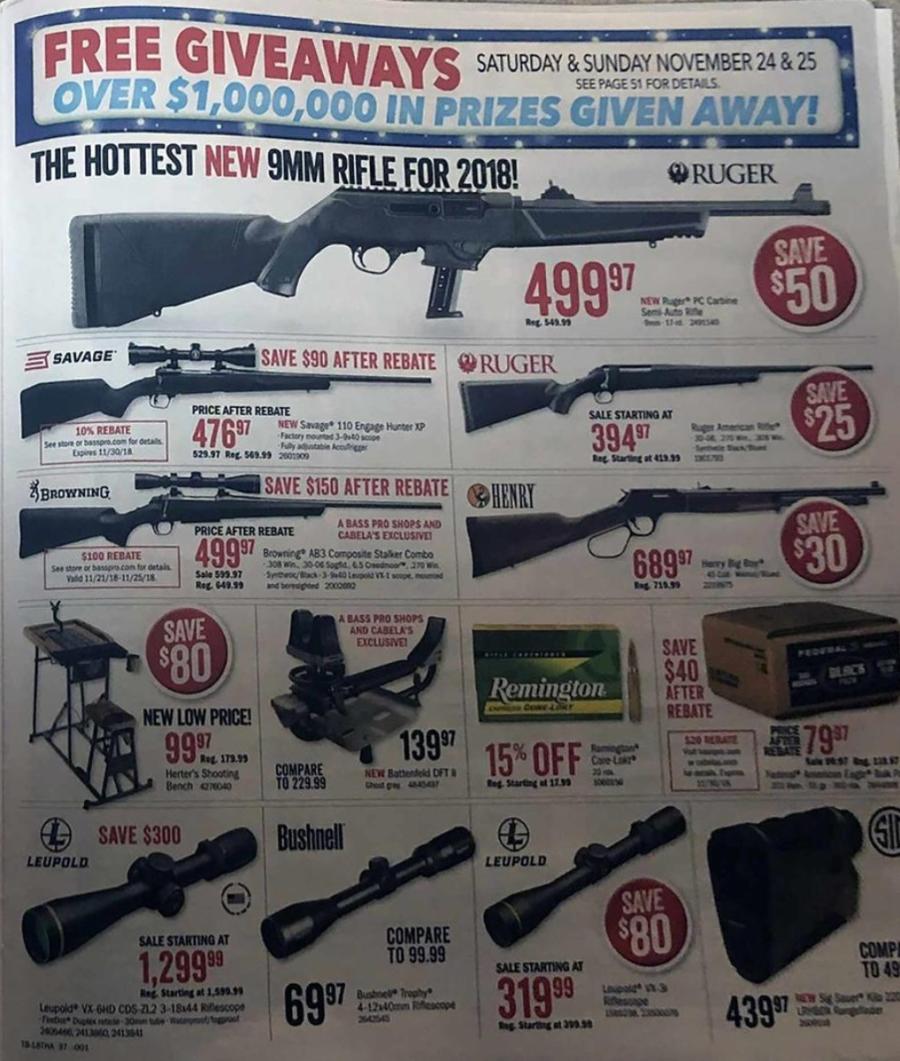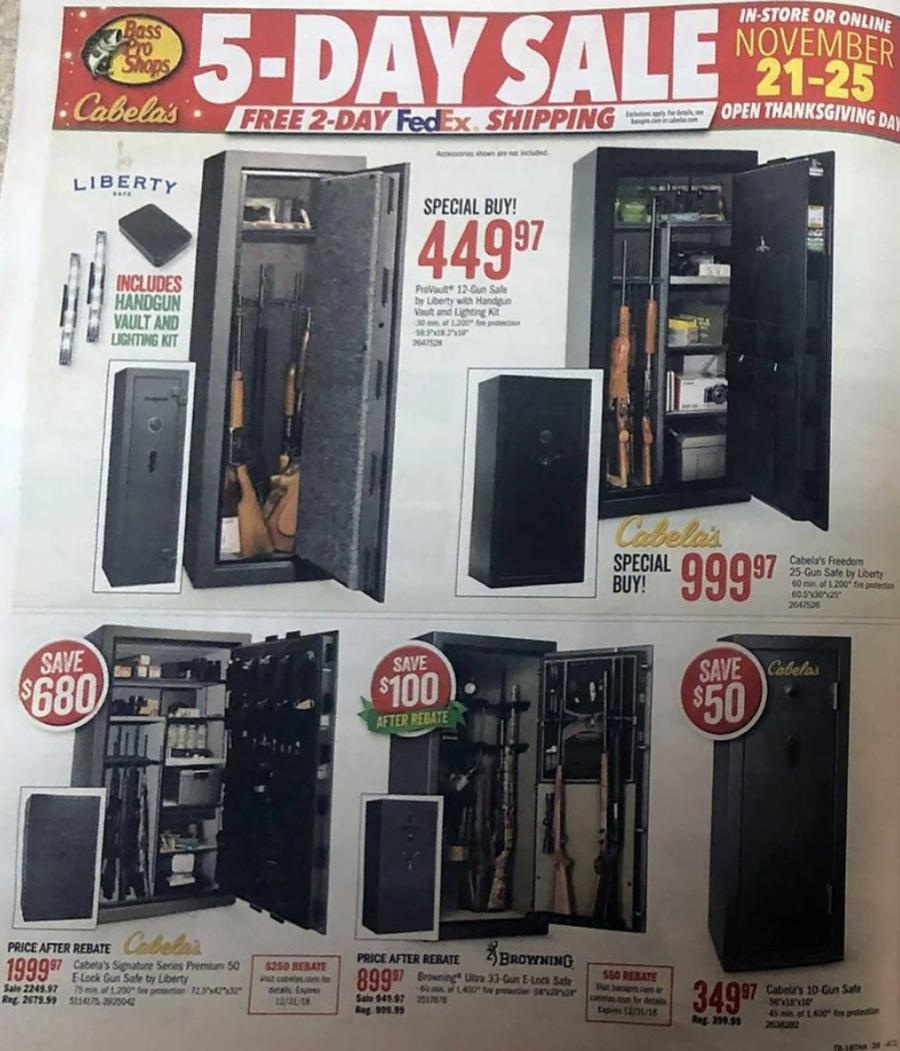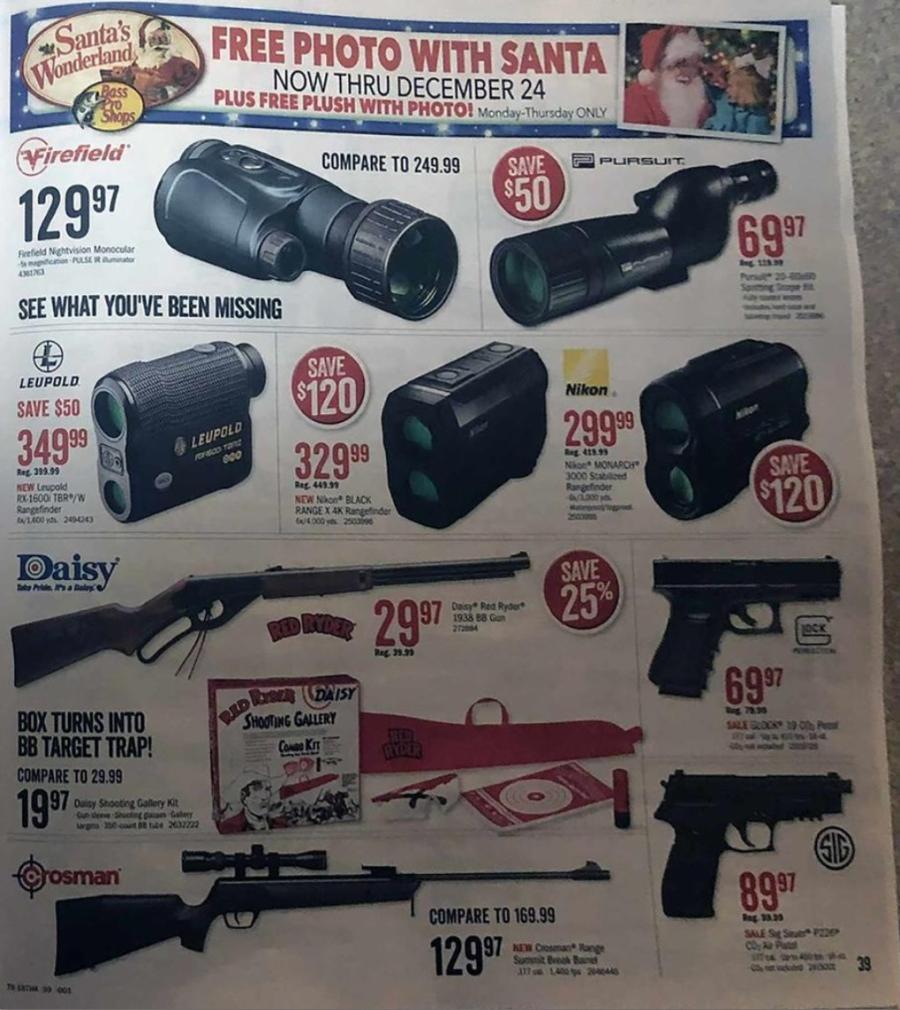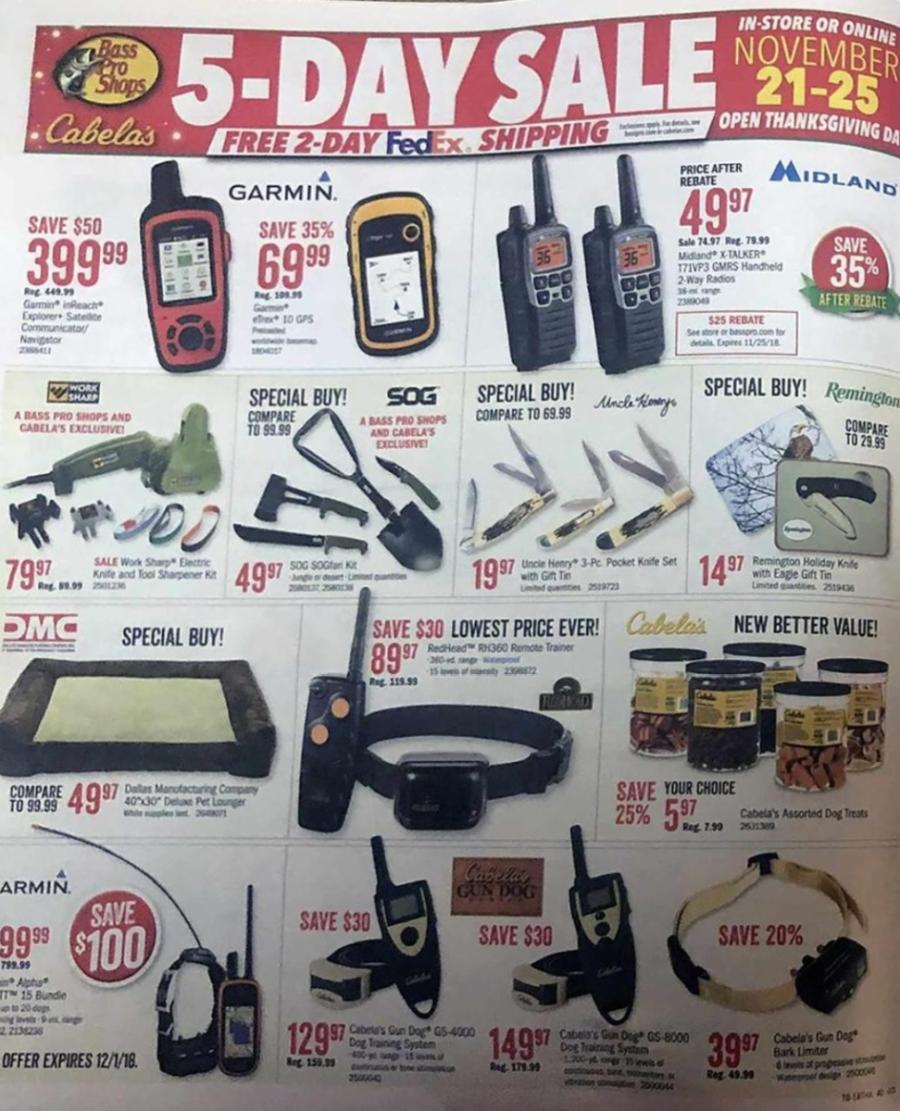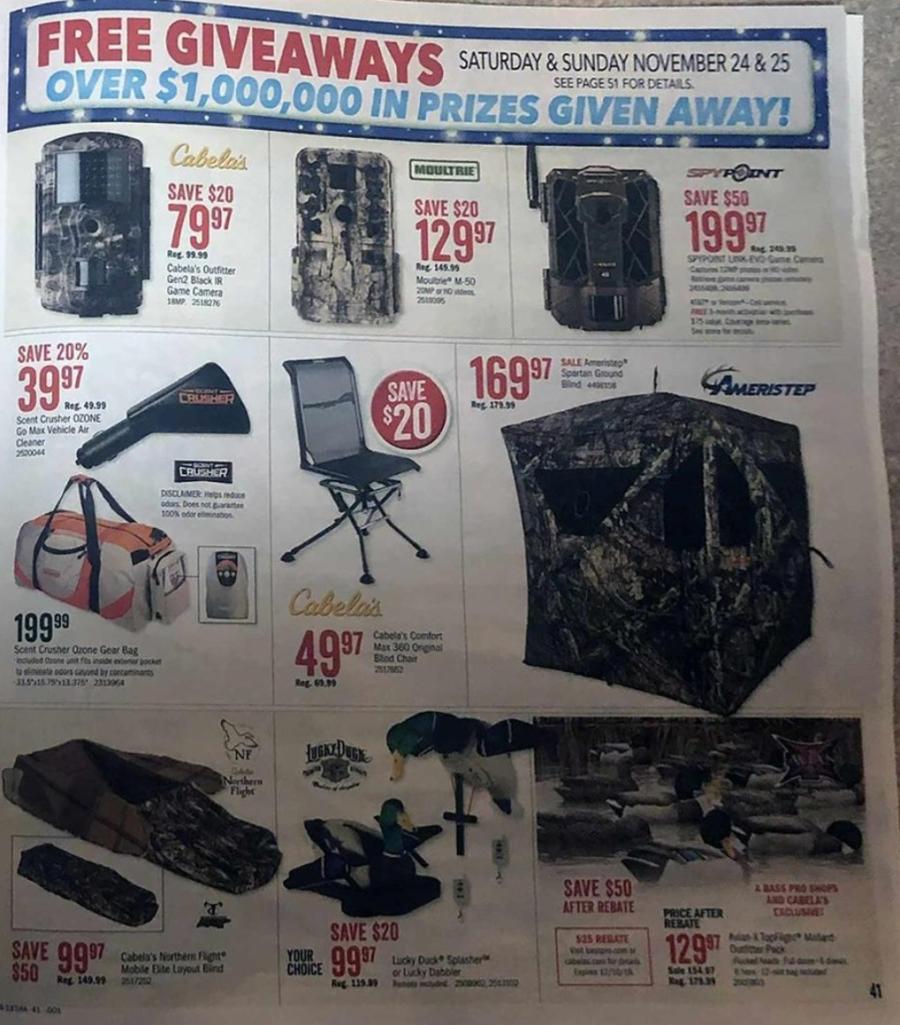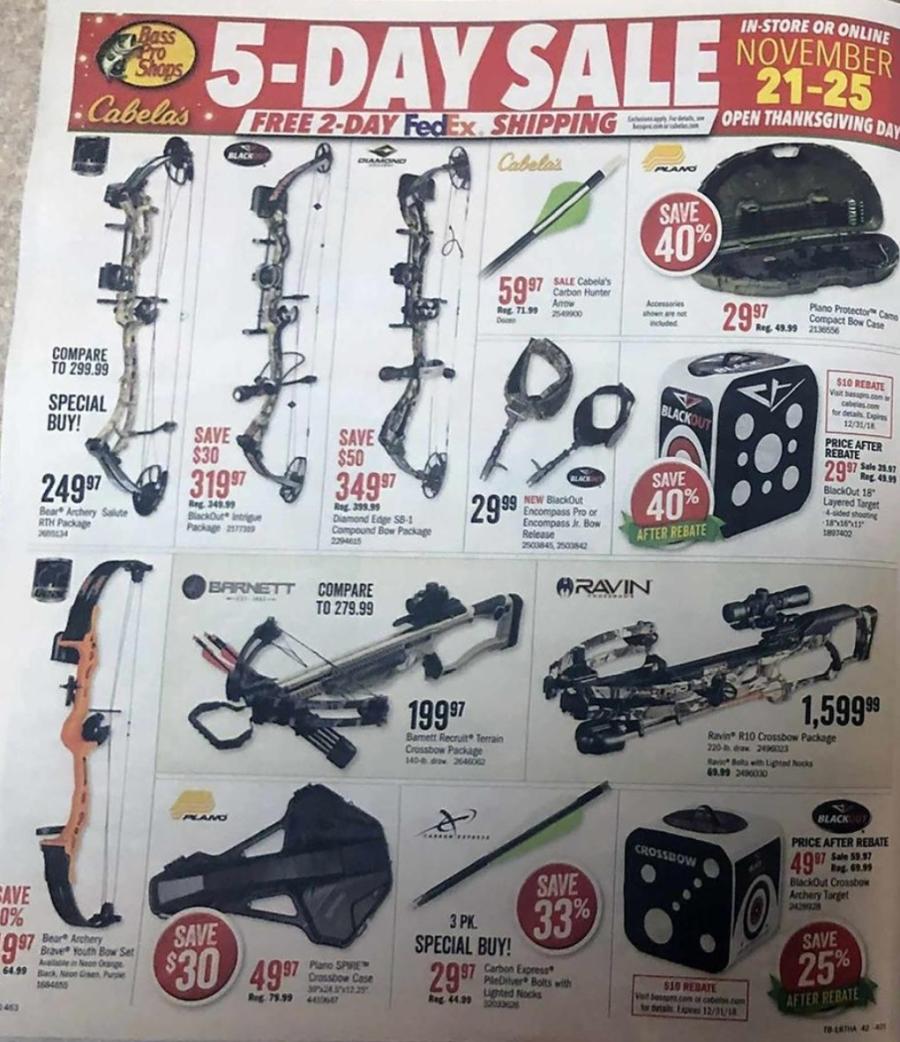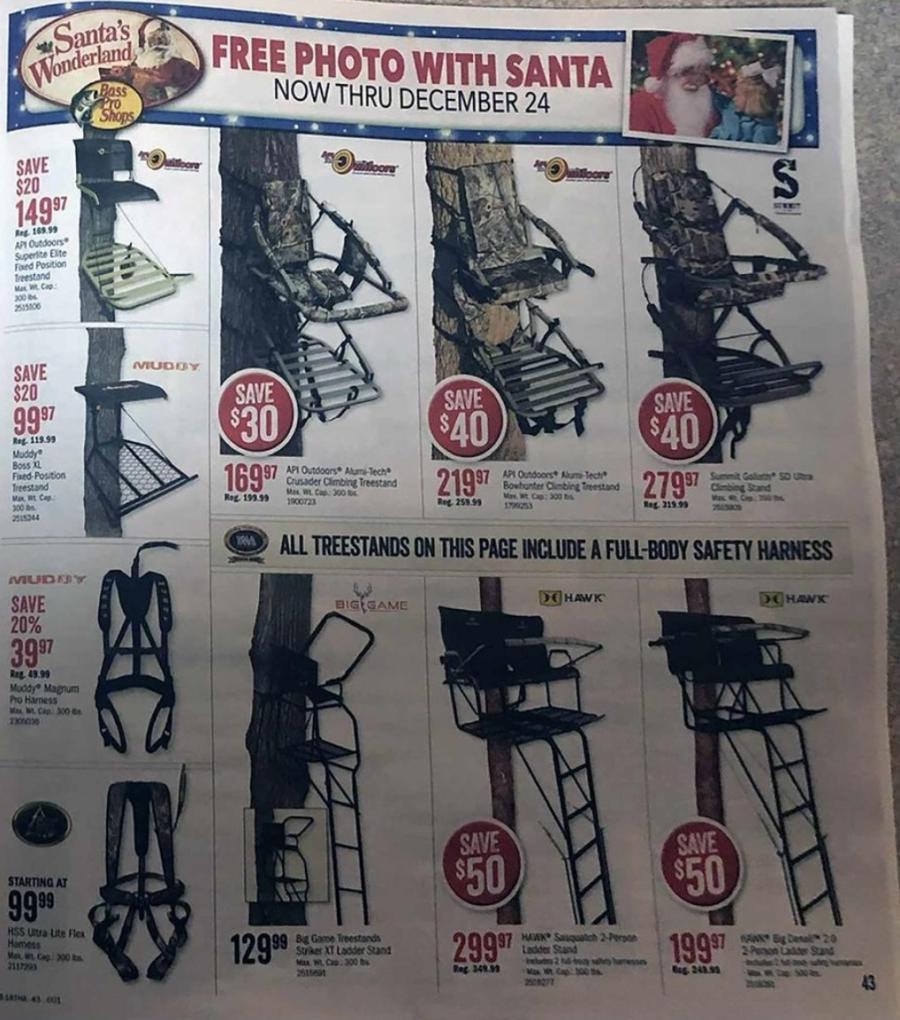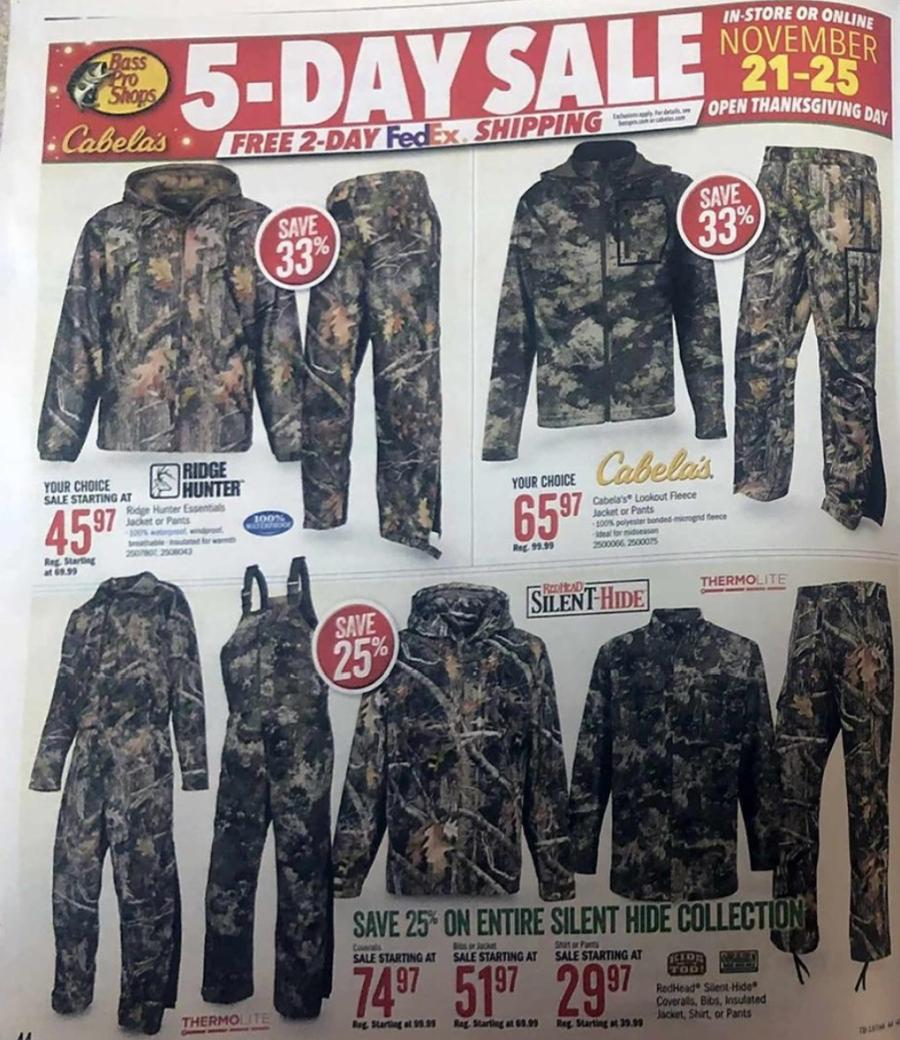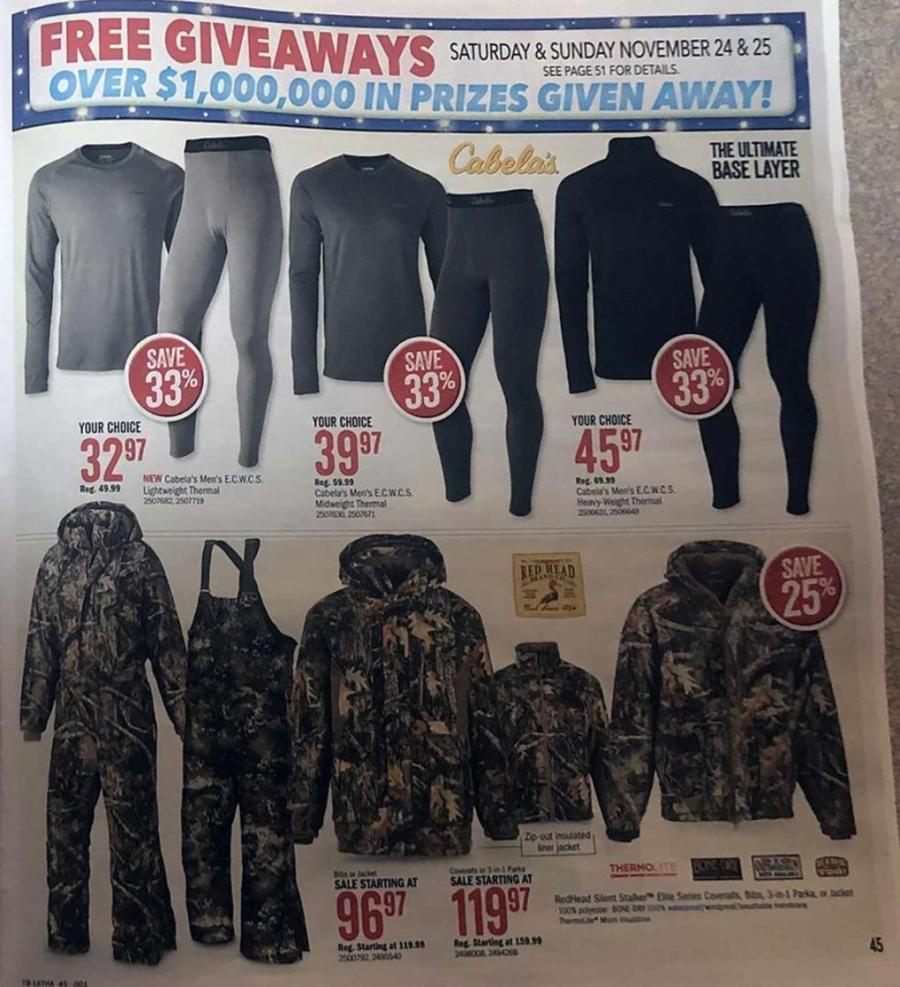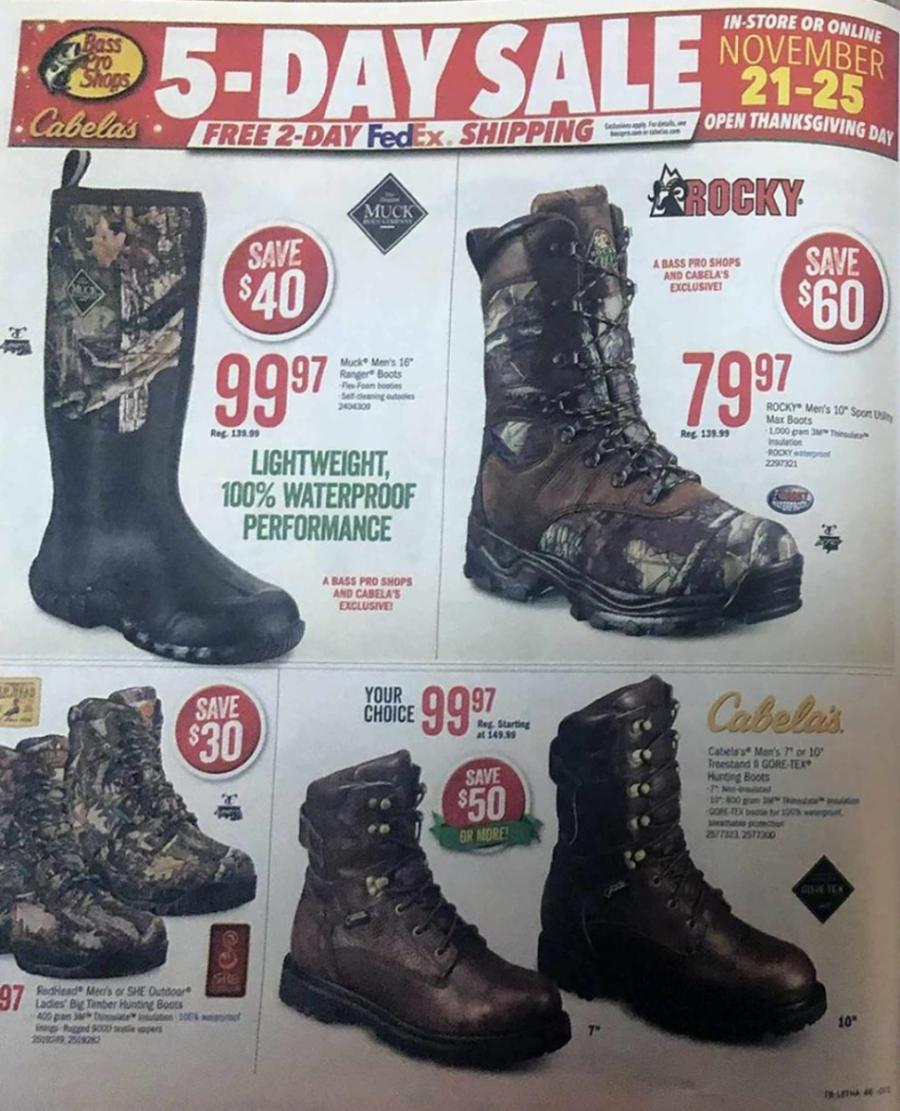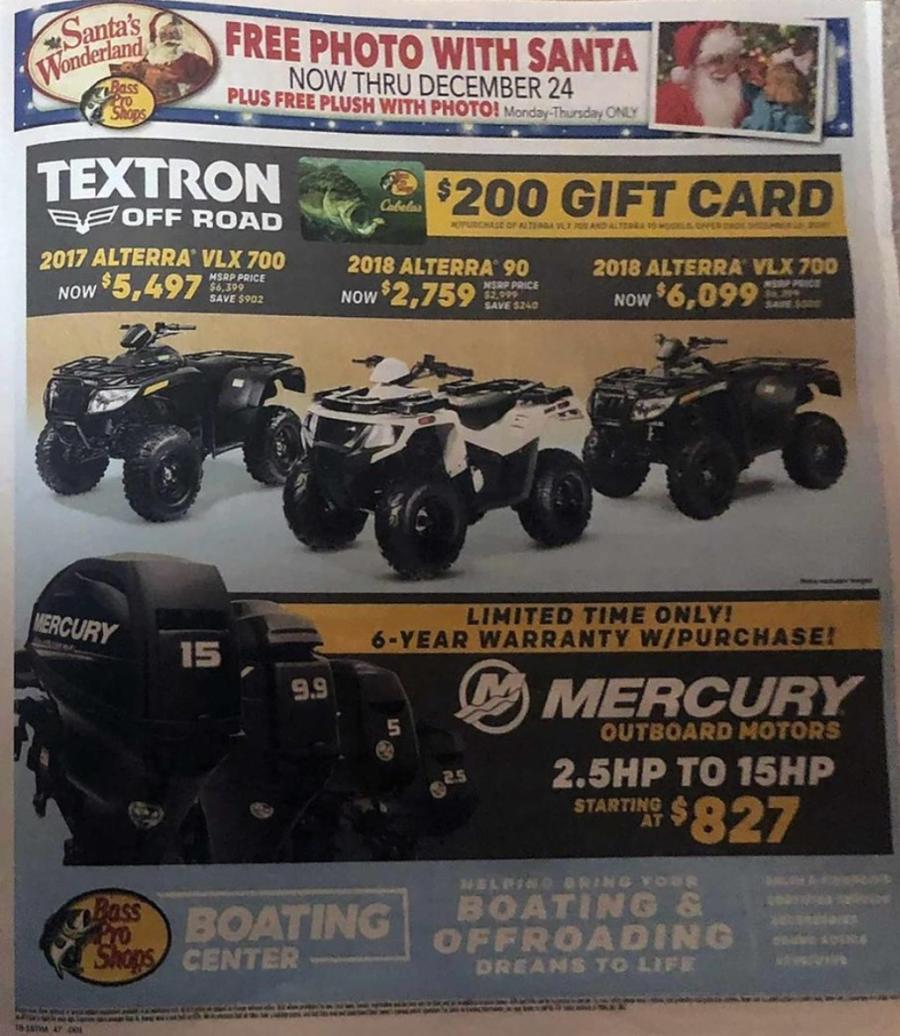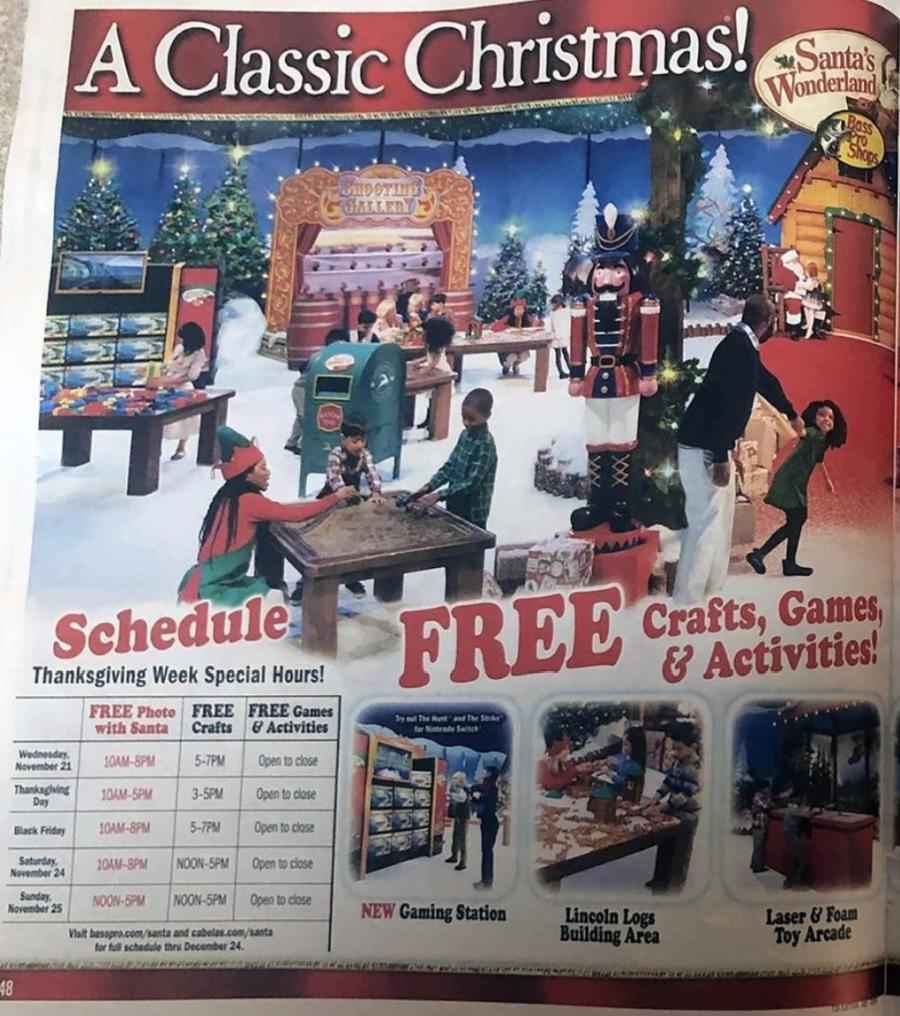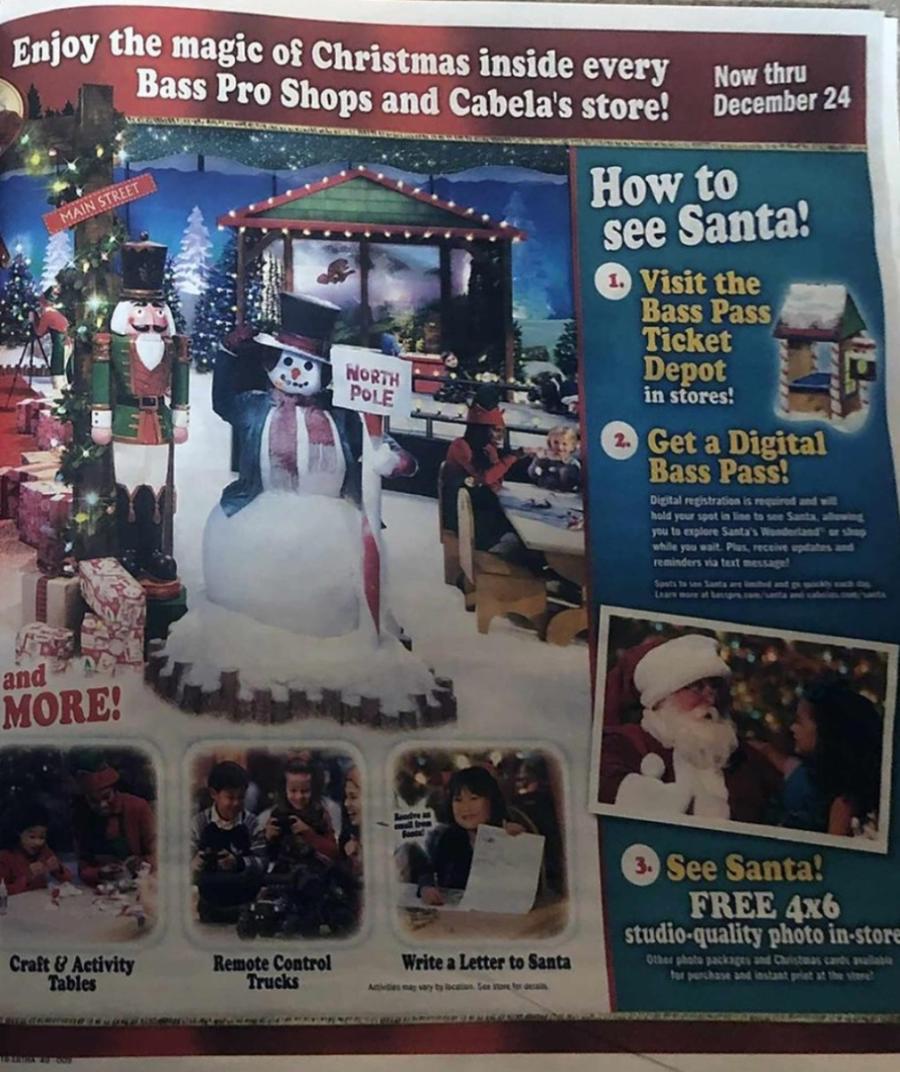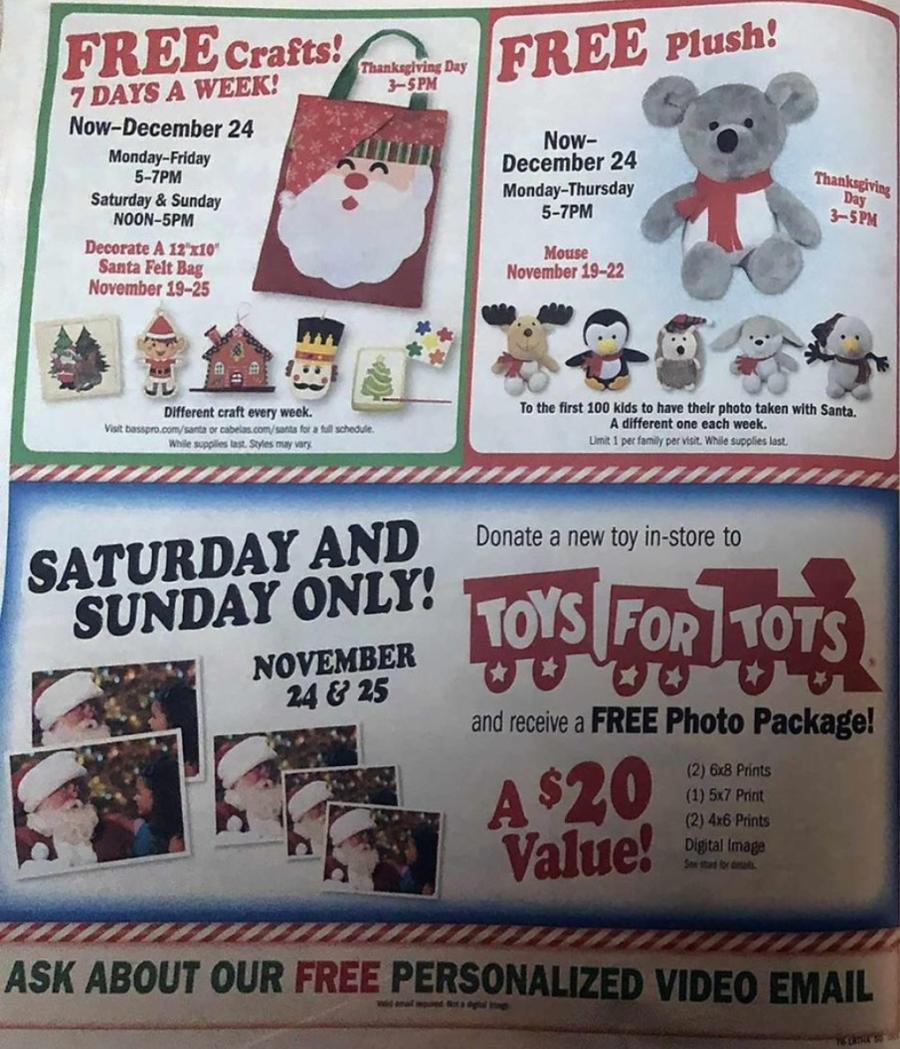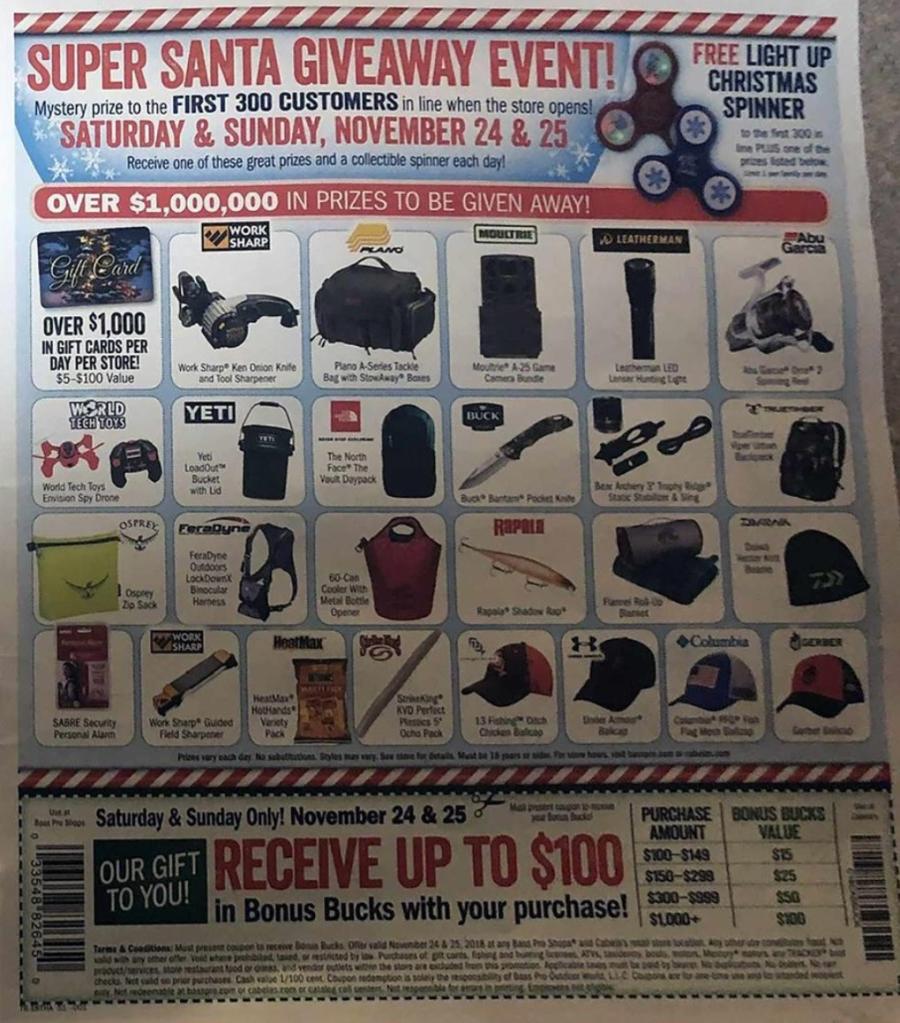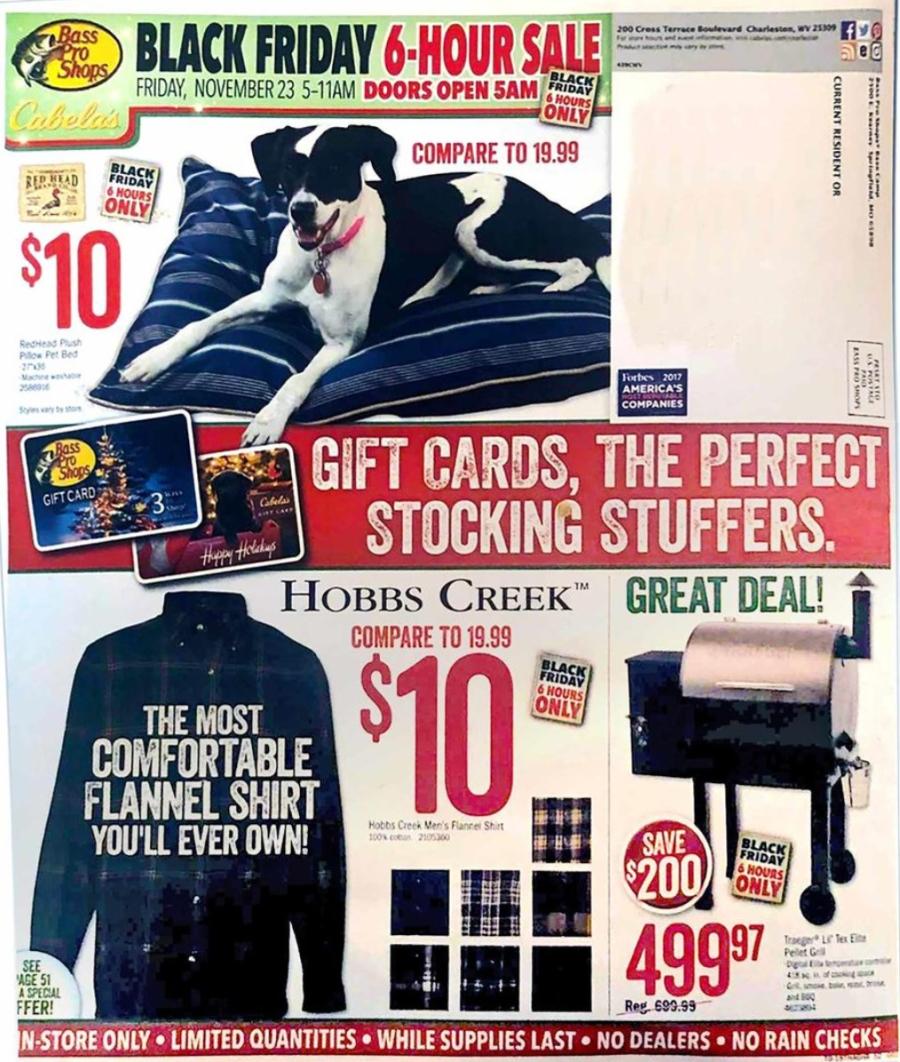 There you have it, this could be one of the largest Black Friday sales around for outdoorsmen. Let us know in the comments if you plan to head out and what is on your shopping list.