The holidays are typically filled with quality family time, lasting memories and maybe even new traditions for growing families. But as December approaches and you start counting down the days until Christmas, we came across the perfect way to celebrate the wintery month's passing – the O Holy Cow Beef Jerky Advent Calendar!
The O Holy Cow Advent Calendar comes from the company Man Crates, and with each passing day in December you're treated with a special "festive" flavor of beef jerky. In all, there are 12 different flavors ranging from Whiskey Maple to Root Beer Habanero.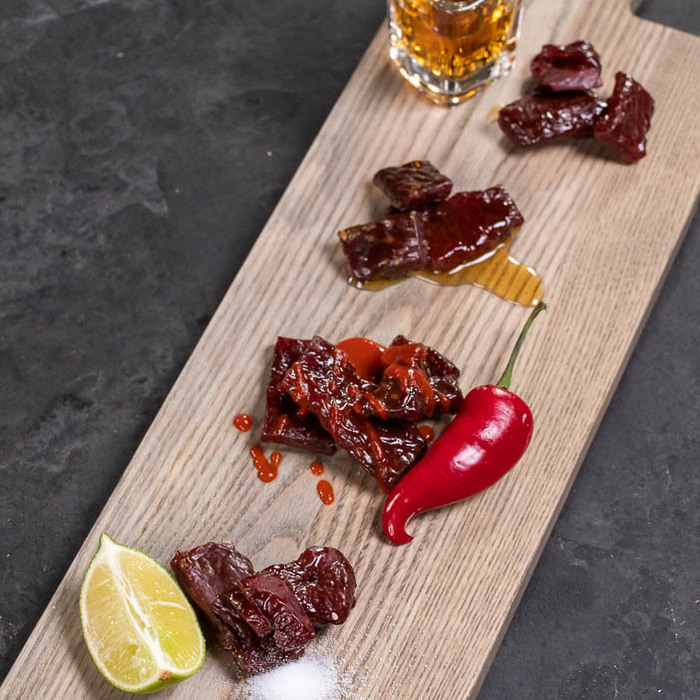 So if you're digging out the old holiday decorations to turn your home into a "winter wonderland," grab yourself a beef jerky Advent calendar and throw it on the counter this season.
Because, you know, nothing says happy holidays like dried, cured meat!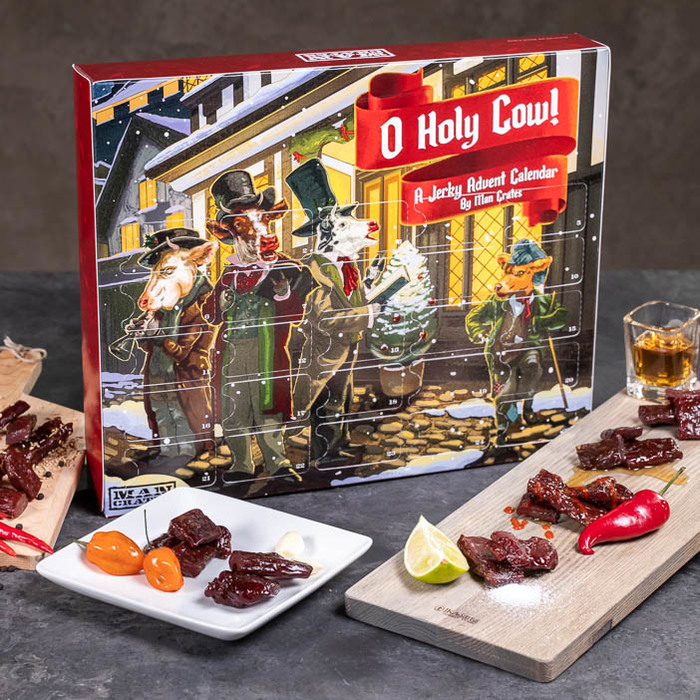 DON'T have yourself a blue, blue Christmas this year. Order your festive jerky calendar online today for $80 by going to mancrates.com!