Don't Miss Out On This Maven Presale Featuring $200 Off Their New S.2 Spotting Scope
OutdoorHub Reporters 05.20.19

Right now, Maven is offering a presale on their brand new S.2 Spotting Scope featuring a $200 discount off the intended price.
If you act fast, you have an opportunity to save some dough on new glass, which is packed with Maven's latest technology!
As Maven states on their website, the S.2 features "a powerful 12-27x magnification range, a 56mm objective lens, an Abbe-Koenig prism, and well thought out ergonomics – all housed in an 11 inch compact, 34 oz. package that helps you get where you need to be, and not impede you from getting there.

The 56mm objective lens provides more light gathering capabilities than a traditional 50mm spotter, but the durable magnesium/polymer frame doesn't compromise on weight, quality, or performance."
The field of view is really where the S.2 stands superior above the rest..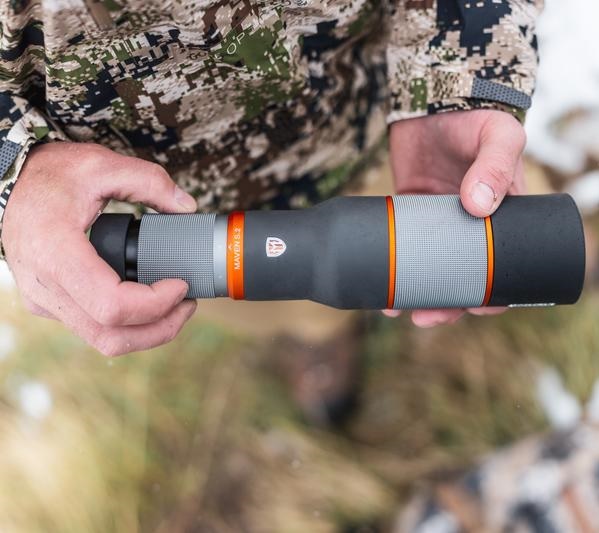 Maven build the S.2 with a premium crystal clear fluorite objective lens – the best glass available for crisp, clear images with no aberration or distortion. And, with amazing edge to edge clarity paired with and a generous field of view, you can be assured every high contrast detail will enhance your glassing experience.
And the part hunters will really appreciate; the S.2 comes with a lifetime warranty AND is fully customizeable with a wide range of choices for body armors, (including Kuiu and Kryptek) eight different anodizing colors, and custom engraving.
Spotting scopes with this much innovative technology typically start in a higher price range, so $950 seems reasonable.
But, from now until May 31, you can enter the presale code S2-PRESALE at checkout and take advantage of some huge savings. Get in on this offer while it lasts!