The YETI train just keeps on rolling, and there certainly doesn't seem to be an end in sight anytime in the near future. Granted the brand has a force of both lovers and haters, the new soft-sided Hopper M30 might just steer some back over to 'Team YETI.'
The YETI Hopper M30 leaves nothing behind. It has all the features you're looking for in a soft-sided cooler, including a shoulder strap, double daisy chains down the front and a large mouth opening at the top. Which also spotlights YETI's latest engineering design: HydroShield™ Closure Technology.
It's a nifty change in design that adds to the convenience and style of the bag, opposed to the zipper found on their Hopper Flip and Panga duffels.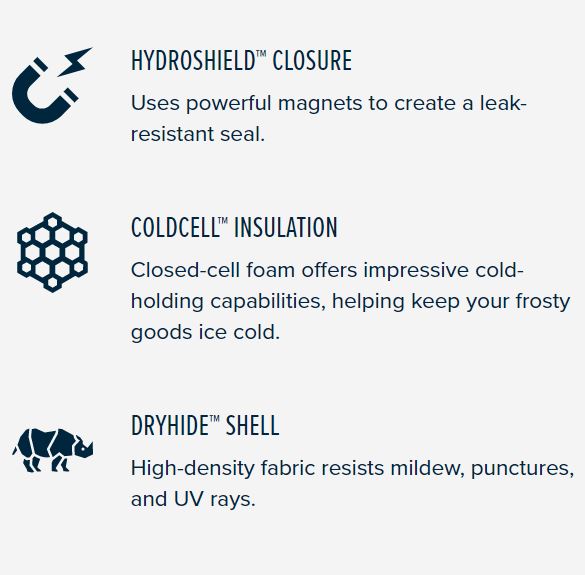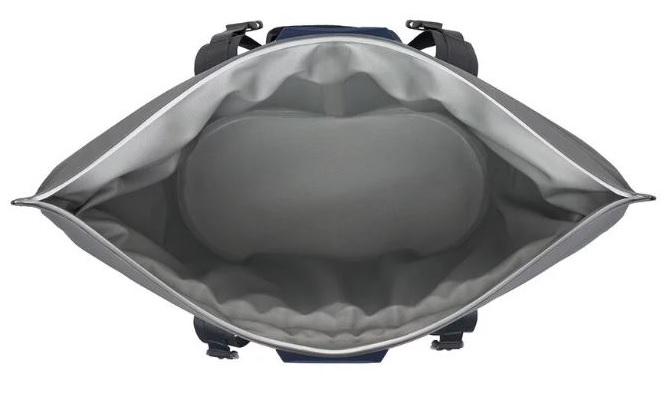 The YETI Hopper M30 holds 7.2 gallons, which equates to 28 pounds of ice. Plus, the magnetic foldover top allows for insulation higher inside the cooler, which YETI reps say improves its thermal properties.
The Hopper M30 is 100% leakproof, and its interior liner has RF-welded seams, moving away from ineffective stitching. The unique Dryhide shell outer layer is UV resistant, stands up against punctures, and fights against mildew build up. Additionally, the aforementioned double daisy chains down the front allows you to add a Sidekick Dry bag. Clever, right?!
So, pack it on the way to hunt camp, haul it with you on the boat for a day of fishing or bring it to your weekend tailgating events.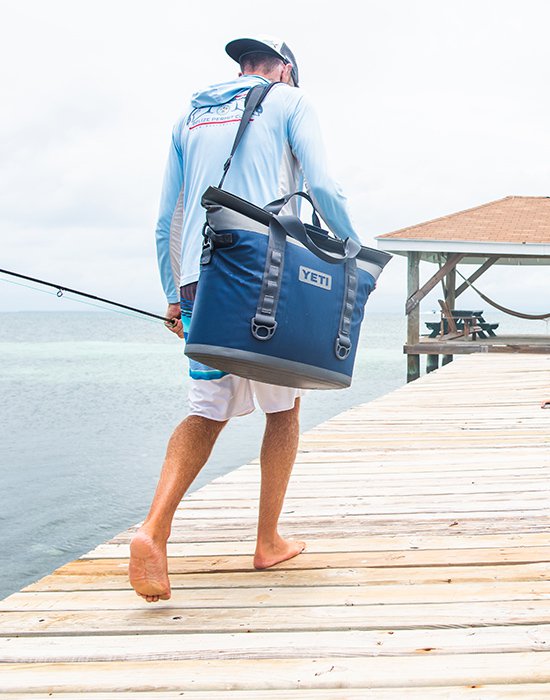 The Hopper M30 runs for $299 and comes in three different color ways: Navy, Charcoal and River Green.