Federal Ammunition is preparing to launch a new line of ammo co-branded with the renowned MeatEater brand. It's slated to hit the shelves in January 2020.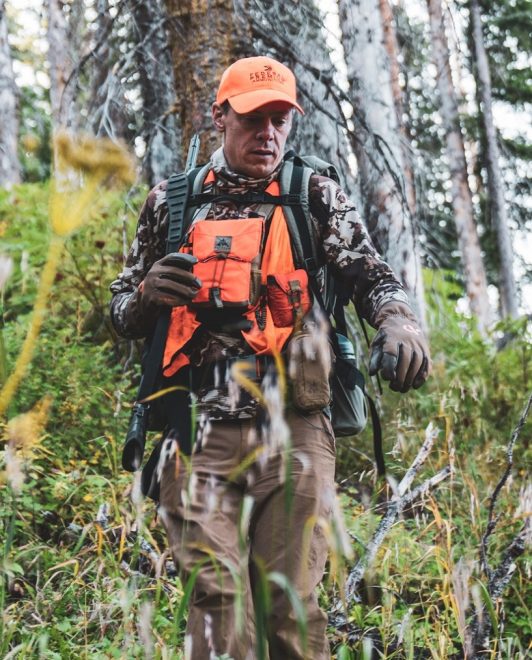 From the press release:
"Federal Ammunition, the world's largest ammunition manufacturer, announced the forthcoming launch of an exclusive line of ammunition in partnership with MeatEater. This new line of ammunition will be available in stores starting January 2020.

MeatEater is a media company and lifestyle brand founded by renowned outdoorsman, TV and podcast host, and conservationist Steven Rinella. Federal Ammunition's MeatEater line will include centerfire, shotshell, and rimfire ammunition that delivers on the expectation of premium performance for all hunting disciplines.

"The MeatEater brand and Federal Ammunition are a great match," said Federal Ammunition's President Jason Vanderbrink. "The connection Steven Rinella has with his dedicated audience is on par with Federal's history and heritage within the hunting community."

MeatEater's passionate fan base is already well-acquainted with the field-to-table ethos that is at the center of the brand's content, from podcasts and TV to articles and social media. To match that core value, every centerfire box of MeatEater ammunition will include a favorite recipe from MeatEater's experienced kitchen.

"I've used Federal Ammunition for most of my life because it's the best on the market," said Steven Rinella. "Our whole team is excited to be partnering with the brand we depend on for quality and consistency in the field, which leads to quality and consistency in the meals we share with our families."

Initially, Federal Ammunition will launch the MeatEater line of ammunition with the proprietary Trophy Copper centerfire ammunition. The line will feature eighteen calibers ranging from .223 to 338 Lapua Magnum and will include popular offerings in 6.5 Creedmoor, .270 Win, 30-06, and 300 Win Mag. The comprehensive line will include turkey loads, bismuth offerings for waterfowl and upland enthusiasts, and rimfire products for plinking and small game hunting."
Are you intrigued?
The only downside is it sounds like we will have to wait a few months yet to see how this new line of Federal ammo performs. The (potential) upside – given its launch date – is we might be able to run the ammo through some testing at SHOT Show 2020. It has not been confirmed whether the ammunition will be available at that time, but one can hope, right?
Stay tuned for any updates, and make sure to visit federalpremium.com for more information.