[SHOT Show 2020] Holosun Has Revamped ALL Their Optics
Eve Flanigan 01.20.20

Holosun optics company is known for its avant garde solar backup-power rifle and pistol optics, especially reflex pistol sights. The company announced big news at SHOT Show 2020, a complete revamp of its existing product array as well as the addition of some consumer-demanded carry optics. "All our products are now V.2," said a company rep at the 2020 SHOT Show media range event.
Rising to the task of meeting its consumer-generated wants list, the company has lightened up its optics while also strengthening them, thanks to titanium housing material. Another welcome change are the bigger brightness adjustment push-buttons that make gloved and intuitive operation possible.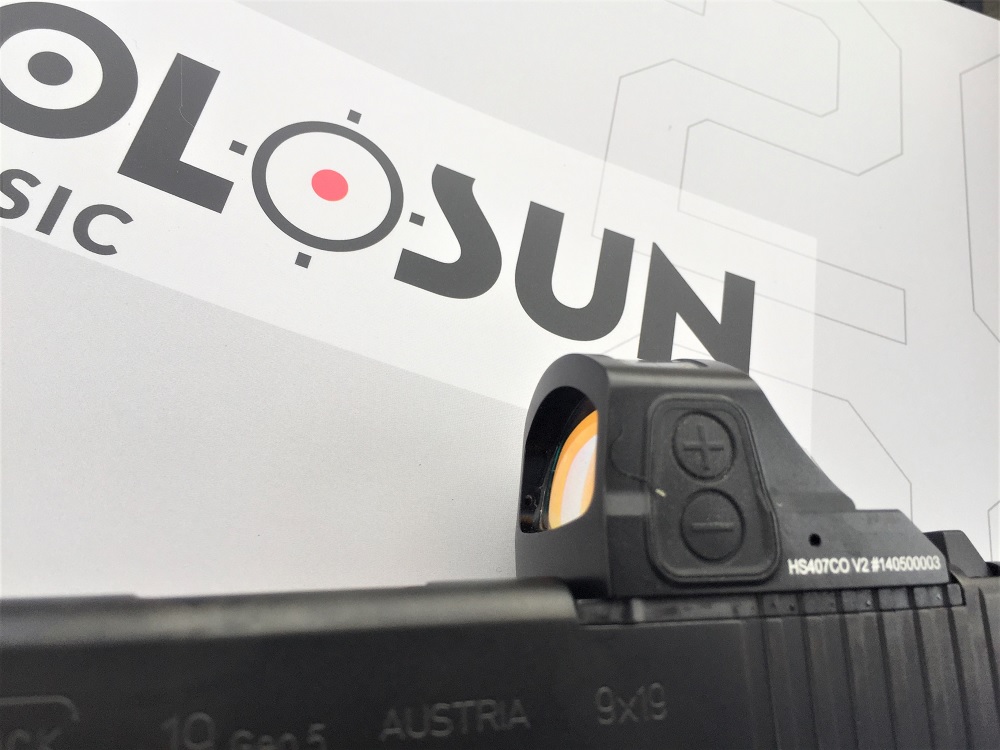 Perhaps the biggest re-design is also the most in-demand. Battery access for the company's optics is now on the right side instead of underneath. That's a real time- and stress-saver to shooters when it comes time for battery changes. No more worry about loosened mounting screws or re-zeroing after changing batteries. Even so, time will be saved as the updated optics also tout longer per battery run-times.
There's more: mounting systems have been improved to achieve a lower profile.
Among the optics demonstrated at the Media Range Day event was the 509 reflex sight. It's a redesign of the 508, built tough and light with titanium housing all around. The new price is $430. And even while updating their existing product line, the Holosun folks had time to do something entirely new – design slim, compact reflex sights for subcompact carry guns.
Among these are the 407K, with a 6 MOA dot, priced at $230. Its upscale sister, the 507K, still has the multi-reticle system, and sells for $290.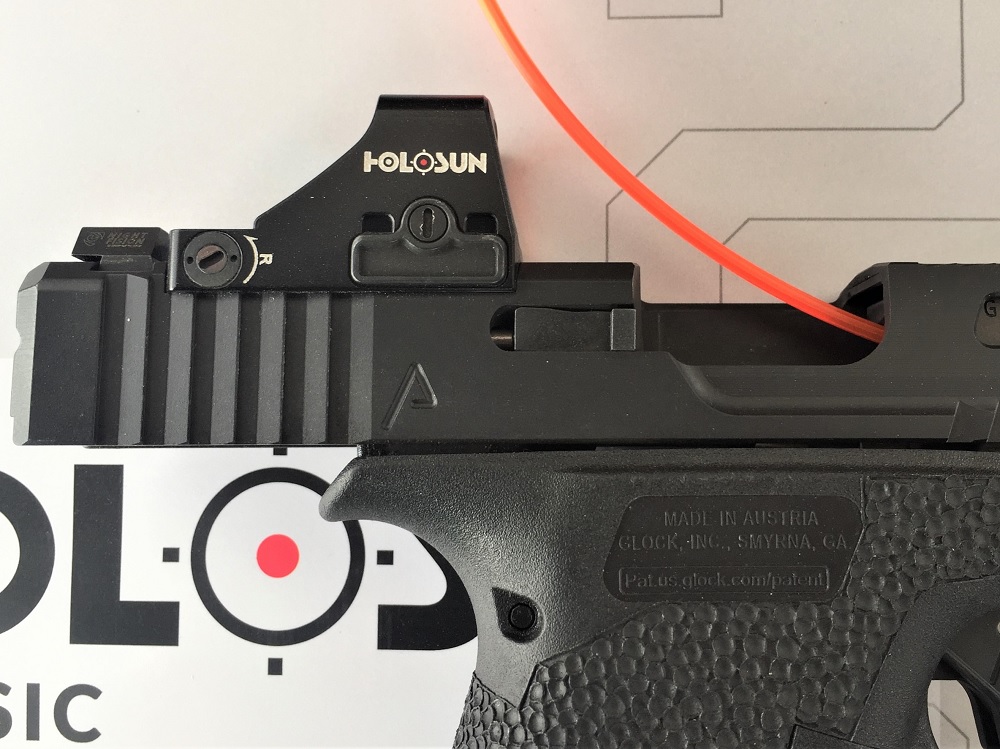 Holosun's new products are shipping now, though you wouldn't know it based on the company's website, which lags in comparison to their full-speed ahead development and production processes. Inquire with a favorite dealer to order from the vastly upgraded 2020 product line.