[SHOT Show 2020] New M18 Pistol and Romeo Optic Renditions from Sig Sauer
Eve Flanigan 01.21.20

Sig Sauer hosted its pre-SHOT annual media event, near Las Vegas the day before the 2020 show. Among the wares were two recent updates to their handgun and optics choices, the M18 and Romeo 1 Pro.
The M18 pistol is a more compact version of the Army-issued (and civilian-available) M17, which showcased at the show in 2019. It emerged onto the civilian market in October 2019. It shares an identical footprint with the M17 from trigger guard rearward, but has a 3.9- instead of a 4.7-inch barrel, making for an overall length of 7.2 inches compared to the M17 at 8.0 inches.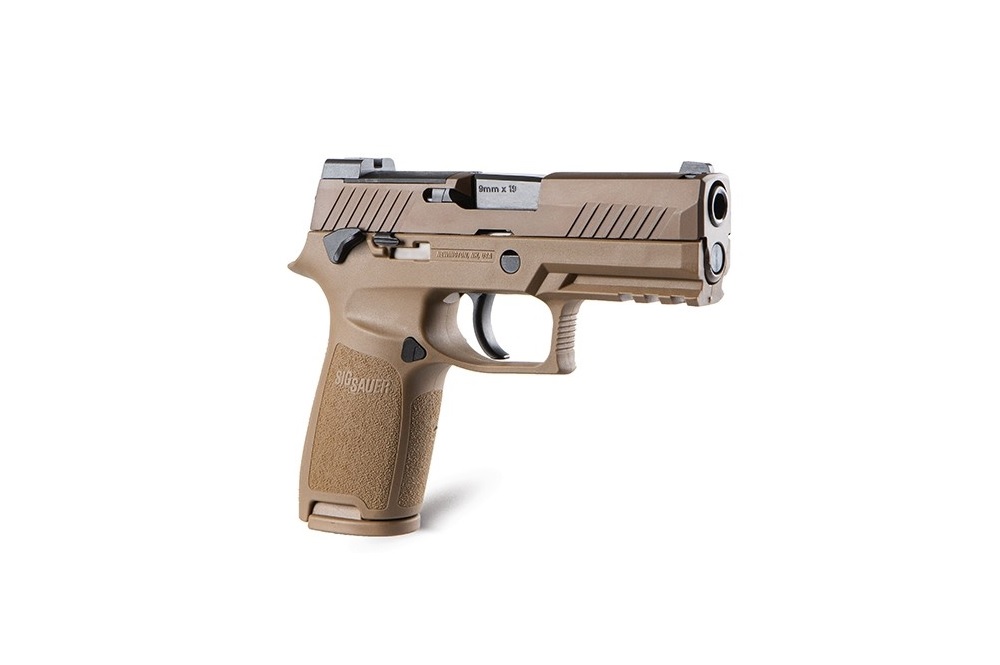 Unlike the M17, there is no with/without manual safety option on the M18. It's only available with the thumb-operated safety. "People who want the M18 want the Army gun," said a factory rep, regarding the safety option. The M18 is now purchased by more than just the US Army; Sig has won contracts with other branches of the military since the initial M17, and later M18 awards.
The M18 ships with one 17- and two 21-round magazines. Every slide is cut to accommodate a red dot sight. Price:  $679.
Also updated for 2019 is the company's popular red dot optic, the Romeo 1.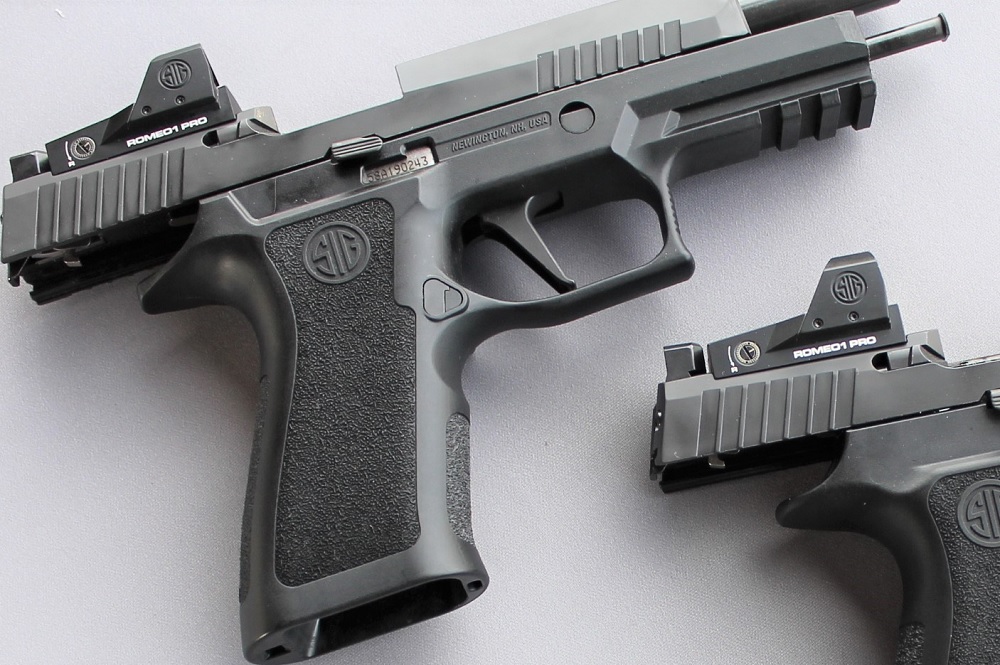 The new Romeo 1 Pro's base is made to fit the Leupold Delta Point Pro footprint. It has a larger shroud around the 30mm window, more brightness levels, and longer runtime than its predecessor. It weighs one ounce and is powered by a CR1632 battery. Off the shelf, it's available with a 3- or 6-MOA dot. Sig Sauer is adding the 3 MOA version as an included feature with some guns like the X-Compact Pro.
The Romeo 1 Pro sells for $519.
In addition to the quality of the products themselves, it was impressive to hear each Sig representative discuss the lineage of these and other new/updated products. It's clear that the company is listening to customer input, both in terms of meeting military specs within budget and in constantly working to satisfy a diverse civilian market of hunters, competitors, and those armed for self-protection.