[SHOT Show 2020] Browning X-Bolt Max Long Range
Cory Mince 01.22.20

It used to be incredibly difficult to find a factory built long range precision rifle with any sort of adjustability. It used to be even more difficult to find one that was light enough to take on a hunting trip. And it was pretty much impossible to find a rifle with the aforementioned features for a reasonable price. The Browning X-Bolt Max Long Range accomplishes the near impossible with its adjustable stock, reasonable weight, and palatable price (around $1,100 street price).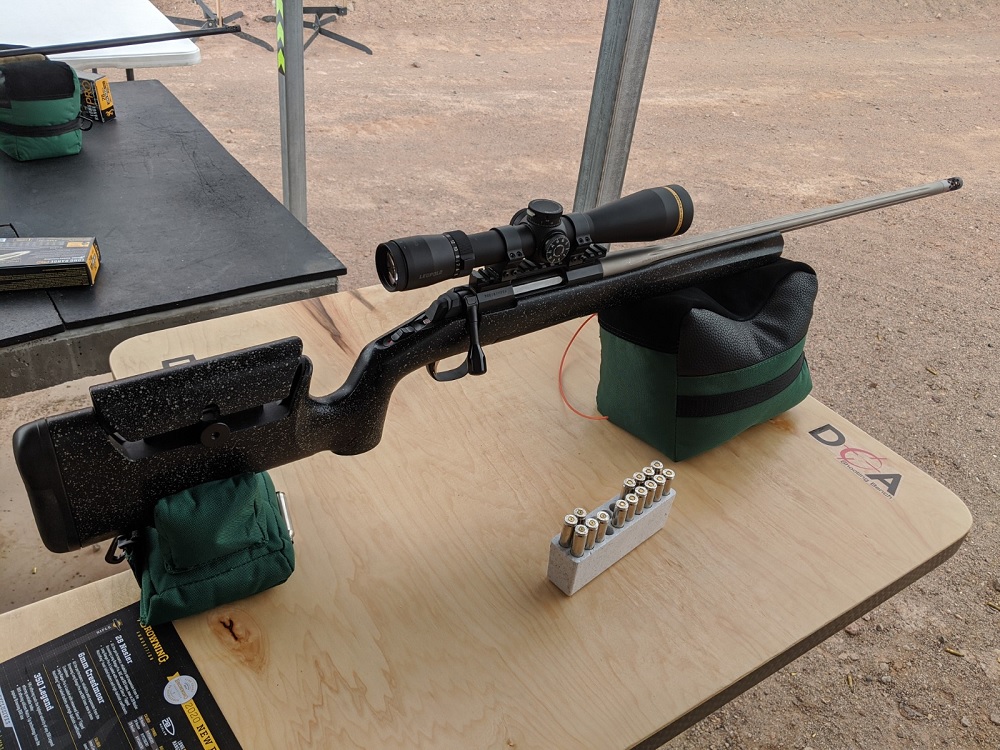 Specs (per Browning) Features:
Barrel Length: 26″
Overall Length: 46 1/8″
Length of Pull: 13 3/4″
Weight: 8 lbs 3 oz
Magazine Capacity: 4
Barrel Finish: Satin Gray
Stock Finish: Black Gray Splatter
Receiver Finish: Matte Black
Chamber Finish: Polished
Barrel Material: Stainless
Barrel Contour: Heavy Sporter
Stock Material: Composite
Sling Swivel Studs: Matte Blued
Receiver Material: Steel
Trigger Finish: Gold Plated
Bolt Slide Finish: High Gloss
Magazine Type: Detachable
Trigger Guard Material: Alloy
Trigger Guard Engraving: Buck Mark in Gold
Floor Plate Material: Composite
Drilled and Tapped for Scope: Yes
MSRP: $1,299.99
The Max Long Range includes many standard features shared across the line of Browning X-Bolt rifles. The Max Long Range sets itself apart with its stock, which features an adjustable comb, muzzle brake, extended bolt handle, and fluted barrel. This rifle, as the name suggests, was designed specifically for long range shooting, and these features clearly reflect that.
One thing that is unfortunate about a lot of long-range precision rifles, is their lack of chambering options, especially in standard hunting calibers. Most are found in 6.5 Creedmoor, 308 Winchester and 300 Winchester Magnum. The Max Long Range is offered in those three cartridges, as well as seven, yes, the number after six and before eight, seven additional cartridges.
Shootability & Accuracy
I was able to shoot the 6.5 Creedmoor offering, and it appeared to shoot well. Recoil was anything but violent, the trigger was crisp for a factory gun, and the bolt cycled even better than some of the custom guns I had shot earlier in the day.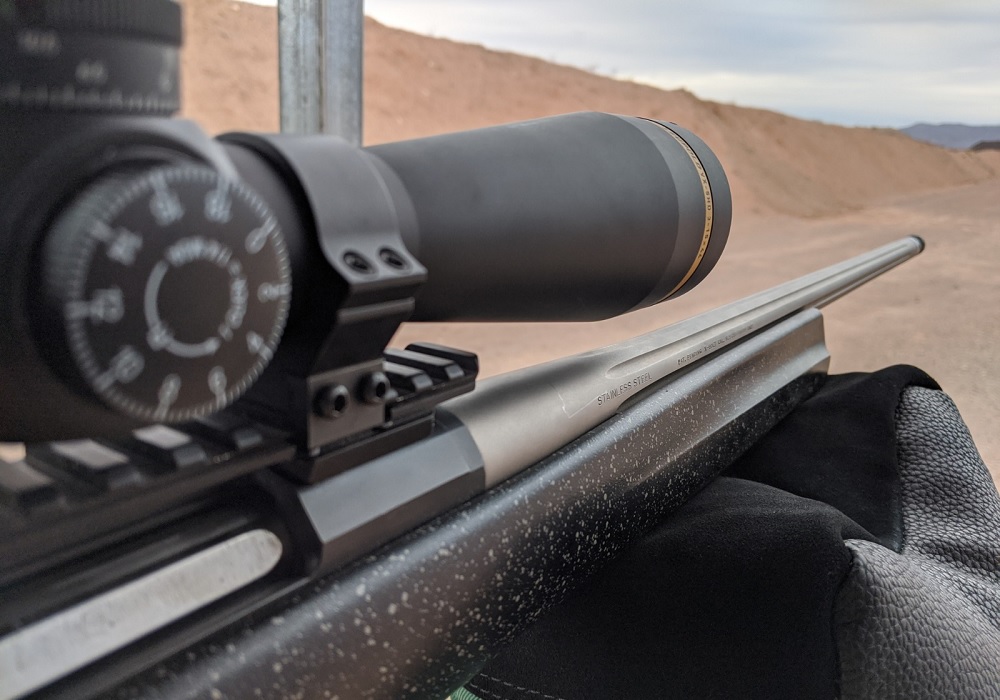 I can't speak much to the accuracy of the rifle as the bay Browning had was pretty short, and the targets quite large, but I certainly did hit what I was aiming at.
Conclusion
I kind of view the Browning X-Bolt Max Long Range as a hybrid precision rifle and hunting rifle. It's a gun that is just as at home on the range smacking steel as it is in the hills hunting elk. Sometimes it's nice to have a gun that does a lot of things well, and the Max Long Range does just that.